Gap Year
The Canadian's Guide to an Australian Working Holiday Job
From the Outback to the Great Barrier Reef, and the iconic Sydney Opera House to wild Tasmania, Australia is one of the most diverse countries in the world with a timeless appeal to the young adventure traveler. Its cities are ranked among the world's most livable, so they're the perfect base to live, work and find adventures. Or if you love getting off the beaten path there's heaps of options between islands and outback to work and play.
And while the cost of living can be higher in some areas, so are the wages. So there's a way to have the time of your life and actually head home from a 12 or 24-month trip to Australia with even more money than you left with. Thanks to classic Australian hospitality, a thriving economy, and generous reciprocal visa policies, if you're a Canadian under 30, you're likely eligible for a working holiday visa to Australia. So consider packing up your life and moving to the other side of the world -- it's going to be the time of your life.
In conjunction with Tourism Australia, Go Overseas has put together this comprehensive guide to doing a working holiday Down Under as a Canadian citizen.
Table of Contents
Too busy to read it all? Jump to a section:
What Exactly Is an Australia Working Holiday Job?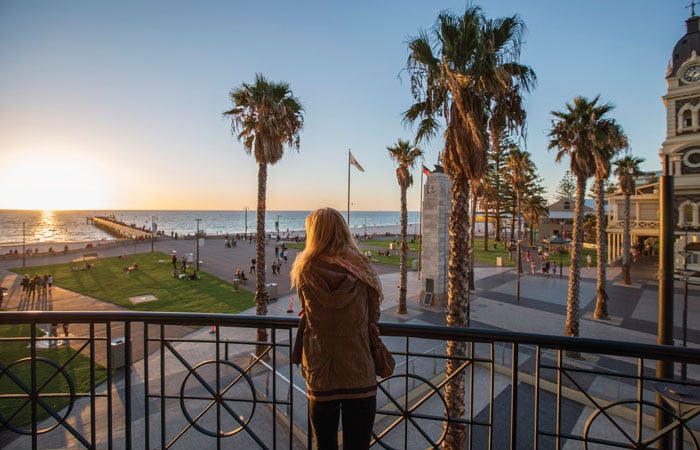 It may be easy to focus on the word "holiday," but the Australian government's Working Holiday Maker Program is essentially a cultural exchange program that lets citizens of select countries participate in short-time employment for up to one year and earn money while experiencing an extended stay in Australia. It's an opportunity to integrate into the culture, earn strong Australian dollars, and gain work experience. For those who'd like to move towards a long-term professional career, you can apply for internships or clerical positions during your working holiday. However, if permanent immigration is your goal, you'll have to apply for a different kind of visa.
Why Should I Do a Working Holiday in Australia?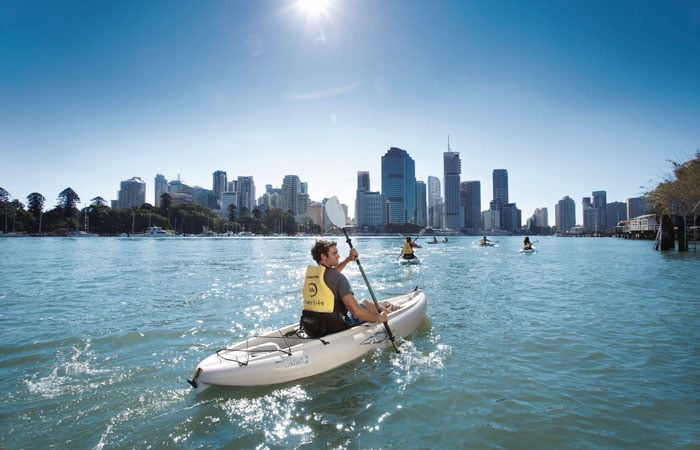 The Australian economy is booming and the minimum wage is one of the best in the world. This makes a working holiday the perfect opportunity for young people who want to travel at a leisurely pace and work at the same time, with the objective of both earning money to see the rest of the country and learning about Australian culture by working side-by-side with locals. Most backpackers visiting Australia opt for this visa because of the flexibility it provides, so you'll be in good company. In fact, Canada is among the top 10 countries worldwide that applied for a working holiday visa in 2014-2015, and more than 7,000 fellow Canadians go on working holiday to Australia every year.
Devon of British Columbia, who did a working holiday program and worked on a cattle station while on her Working Holiday Visa, told Go Overseas, "After living in Sydney and spending Christmas and New Years there, I traveled the east coast and had over a month of on-the-road adventures. I got to go kayaking, beach bumming, scuba diving, sailing and hiking to some beautiful locations. It was probably the best month of my life because I got to experience so many amazing things and even tried skydiving! After a month of travel I worked on a cattle station for my 88 days to get my second year visa and loved life in the outback!"
How Do I Get a Working Holiday Visa?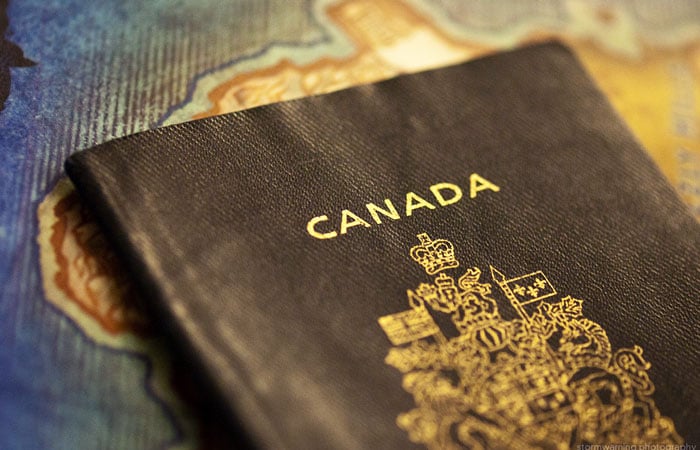 As a Canadian, you can apply online for your Working Holiday Visa, as long as you meet some prerequisites:
You must be over 18 and under 31 at the time of your application.
No criminal record.
Proof of sufficient funds to support yourself while in Australia ($5,000 AUD or approximately $5,200 CAD is recommended)
You must have a ticket out of Australia or proof of funds to pay for one once your visa expires.
You cannot travel with dependent children.
Canadians must apply for visa subclass 417, which costs around $460 CAD and is generally approved within a week. With this visa, you can work for up to 6 months in any one job, anywhere in Australia. After 12 months, it's eligible for renewal if you agree to work in certain industries that need labor, chiefly agricultural work. You can also leave and re-enter Australia as many times as you like on this visa, so it offers the opportunity to travel to other countries
What Kinds of Jobs Can I Get on a Working Holiday Visa?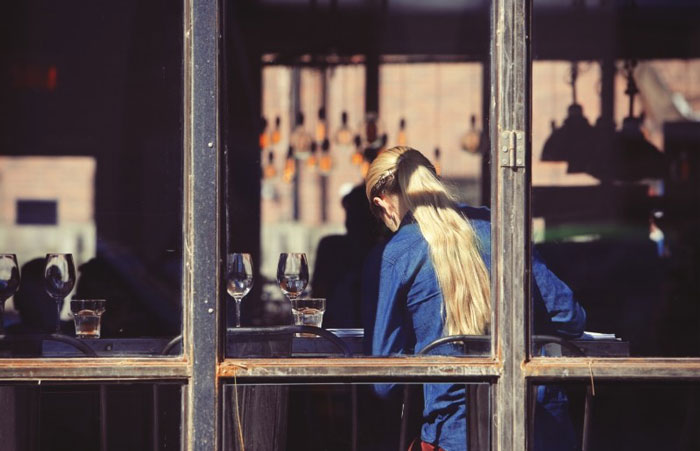 In 2015, 200,000 visitors took advantage of the working holiday opportunities in Australia. After coming to Oz, you'll search for jobs like you would in any other country, based on your skill set, education, and experience. Jobs for working holidaymakers are short-term, almost always paid hourly, and generally fall into the following categories:
Hospitality
Work at a hostel or hotel is very easy to come by for working holidaymakers. It's also convenient because you can work where you live and most likely not have to pay for accommodation.
Tourism
This is more difficult to find and often requires specific certifications, like in the case of scuba diving, but is extremely rewarding. Tourism work can range from taking bookings, manning a desk or a phone, or even leading tours.
Retail
Work in stores is plentiful during the high seasons, but hard to find out of season. Wages tend to be quite good and there's minimal prior experience required, making it very attractive for backpackers.
Bartending
You'll need to take a one-day course to qualify for the Responsible Service of Alcohol certificate, which costs about $70 AUD, but then you'll be qualified to work anywhere behind a bar in Oz.
Waitressing/Barista
This usually requires prior experience, but openings are relatively easy to find. You may also be allowed to eat for free at your place of employment, which is a great perk.
Office Work
Working as temporary staff in office administration, data entry, or call centers. Openings are usually found by signing up through a temping agency.
Au Pair
This is a popular choice for travelers who enjoy caring for children, usually found through a personal recommendation or a booking agency. Au pairs usually receive an hourly wage with free accommodation and meals during working hours. Most Australian states require a "Working with Children Check" certification.
Regional/Harvest Work
This involves planting crops, tending to livestock, and picking fruit. This work is seasonal and most often paid by the kilo (in the case of fruit picking) instead of per hour. 88+ days of harvest work during your first year makes you eligible for a 12-month renewal on your visa, meaning you can spend up to two years as part of the Working Holidaymaker Program if you participate in roughly 3 months of harvest work during your first 12 months.
How Do I Find an Australian Working Holiday Job?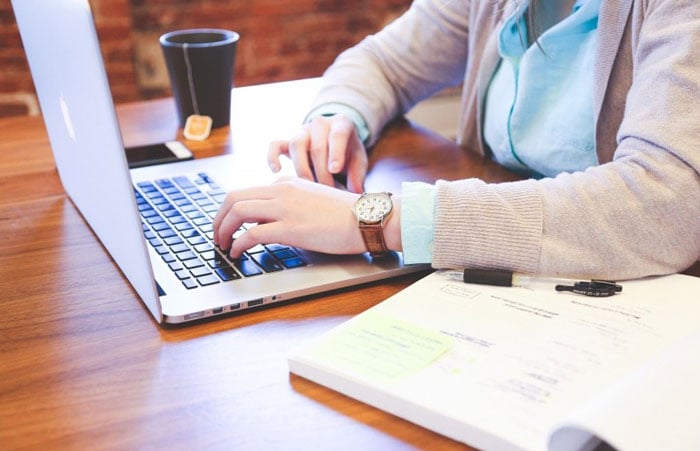 Most backpackers report no shortage of work opportunities, as long as you're willing to put in the initial legwork. Those with experience in the hospitality, child care, farming, or sales industries do especially well when finding job openings.
For starters, there are multiple organizations that can help you find a job once you arrive in Australia, like Work and Travel Company, Student Universe, SWAP Working Holidays, and travelcuts. These companies do everything from help you find jobs to setting up a bank account and getting a SIM card. If you don't want to pay for a service, you can download the easy-to-use and free app called iBackpacker, which connects you to employers in Australia. You simply put in your information, job preferences, and city or state where you'd like to work and you'll be connected with thousands of potential jobs.
You can also check online job boards like Gumtree, Backpacker Job Board, Seek, Career One, local newspapers, and advertisements in hostels. Information about agricultural work opportunities can be found at the Australian Government's Harvest Trail website. You can choose to start looking for work after you arrive or while you're still home in Canada.
Once you're in Oz, you can also sign up for a temping agency or simply start by staying at a working hostel. Berri, Bowen, Tully, and especially Bundaberg have thriving fruit-picking communities where everyone stays in hostels that arrange the work for their working holiday visa guests with their own contacts at the local farms.
How Much Money Can I Earn?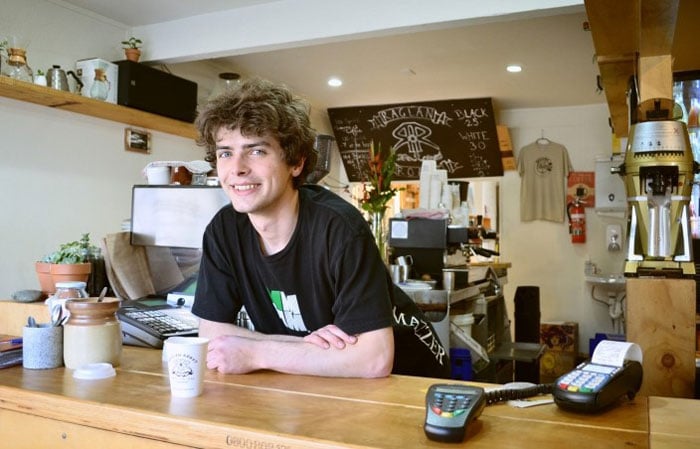 Everyone working legally in Australia is entitled to the minimum wage, which is $16-21 AUD depending on the kind of work. Currently, the Australian dollar is roughly equivalent to the Canadian dollar. Go2Guide estimates some of the typical rates of pay for some of the more popular working holiday jobs in Australia:
| Job Type | Typical Pay |
| --- | --- |
| IT/Web/Skilled Labor (carpenter/plumber, etc) | $28 - $40 / hr |
| Chef/Bartender | $20 - $29 / hr |
| Administration Assistant | $15 - $22 / hr |
| Retail Assistant | $15 - $22 / hr |
| Call Centers | $18 - $22 / hr |
| Fruit Picking | $16 - $22 / hr |
| Cook/Kitchen Hand | $14 - $18 / hr |
| Resort Positions | $15 - $21 / hr |
Remember, the minimum wage is high in Australia, but so is the cost of living. Also, don't forget that before earning income in Australia, you have to apply for an Australian Tax File Number (TFN) and an Australian bank account, both very simple processes once you're Down Under. The national income tax is roughly 13%.
What's the Cost of Living Like?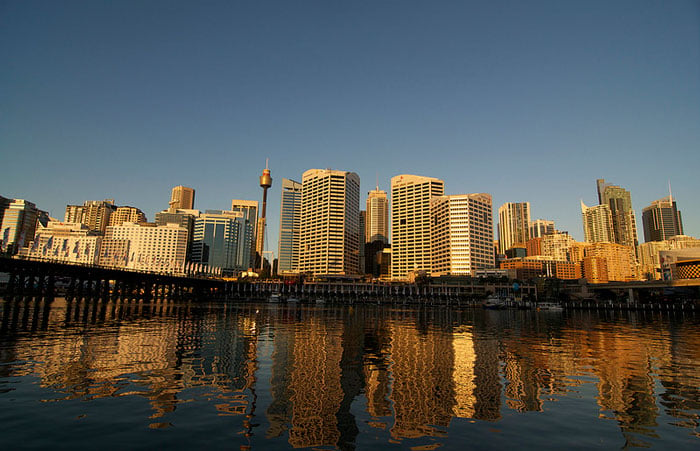 It depends on where you live, work, and travel, but most travelers budget between $1500-2300 AUD per month, depending on how frugal you can be. You should also factor in airfare from Canada, which can be upwards of $1,000 CAD one way from Toronto or Vancouver. Remember, flights will be more expensive during the high season, which is November through February when it's summer in Australia (although it could be worth the extra dollars to escape the Canadian wintertime).
Hostels start at $20 AUD per night for a dorm room, but prices can be double that in the cities. Camping costs $15-30 AUD per night, and a room in a shared flat can be over $1000 per month. Food is more costly in Australia, approximately $20 AUD per meal at a restaurant, so cooking at home is a good option. Expect to pay around $100 AUD per week for groceries for one person. Local transport in the cities costs $3-4 AUD per ride.
As far as traveling the country, many backpackers find the best value is to buy or rent a camper van with a group of friends, which doubles as mobile accommodation and usually comes with cooking facilities, too. Affordable cars can be found by paying attention to hostel notice boards or going through companies like Travellers Autobarn and Wicked Campers. Prices range from $1,000 to $10,000 AUD and can be split among several backpackers and re-sold later. Greyhound is also popular and affordable to get around the major cities.
Where Should I Work?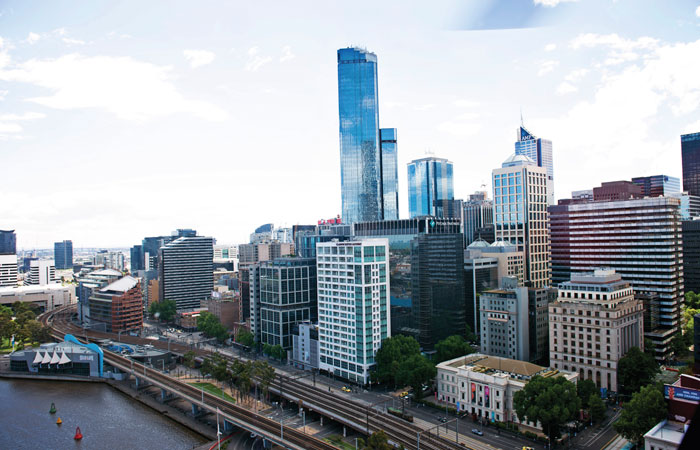 It's all up to you! But the "real experience" of a working holiday in Oz isn't your typical backpacking trip where you bounce around from city to city pretty quickly. Most holiday workers will split up their work and travel time, working 6 months on the east coast in a city, travel a bit, then work another few months on the west coast or in a more rural area to get different experiences in different parts of the country.
Many backpackers find Sydney to be a fun, world-class city. Especially attractive are the seaside suburbs, like Bondi, Coogee, or Manly. These areas are filled with trendy bars, cafes, local markets, and...did we mention lots of surfers? Other popular places are Adelaide in South Australia and Darwin in Northern Territory.
Melbourne, Perth, and Brisbane have central locations that let you travel to surrounding areas easily. Melbourne, in particular, is often referred to as Australia's cultural capital, home to lots of coffee shops, vintage shops, and live music bars. St. Kilda is a popular area not far from the city center. In diverse Brisbane, check out Fortitude Valley for the best nightlife, and explore Chinatown or the Greek and Italian neighborhoods for everything from authentic dumplings to homemade pasta.
In all of these cities -- and just about everywhere you look in Australia -- there are plentiful work opportunities for working holiday visa holders.
Where Else Should I Travel While I'm in Australia?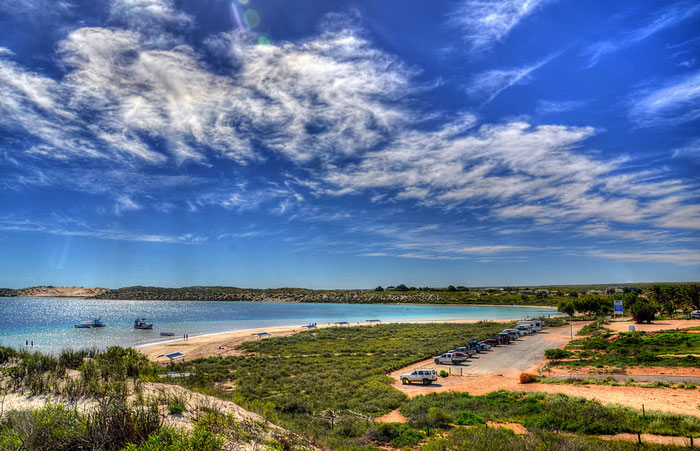 There's heaps to see in Oz! Plan at least 3 months for the "holiday" portion of your working holiday in Australia. Most travelers spend the majority of their time on the east coast making their way from Sydney to Cairns, which could take 4-6 weeks or as long as you want. Highlights include Fraser Island, the Whitsunday Islands, the Gold Coast, Byron Bay, and Melbourne.
Western Australia, along the west coast is less frequently traveled, but makes a good alternative for adventure. Some backpackers find Perth to be their favorite urban destination in the whole country. Don't miss Coral Bay or the Ningaloo Reef in Western Australia, which is even less developed and has more fish and wildlife than the Great Barrier Reef.
Uluṟu in the outback in central Australia is another iconic destination, but the outback offers even more to see. There are waterholes, the red desert, valleys, and national parks like Karijini, Kakadu, Litchfield, and the Kimberleys.
There's also a lot of wine country in Australia, and most are easily accessible from many capital cities. Start with the Barossa Valley in South Australia (the most picturesque), The Hunter Valley in New South Wales (Australia's oldest wine producing region), and Margaret River in Western Australia (sip and surf!).
And don't forget the island state of Tasmania. It's a great off the beaten path destination, just a ferry ride from Melbourne and filled with cool galleries, great walks, and stunning nature.
The Adventure of a Lifetime
There's nothing like the degree of flexibility, cultural integration, and affordability of a working holiday in Australia for the adventurous and budget-conscious traveler. You'll come home having earned good money, gained new work experiences, and traveled a brand new continent that offers a high quality of life, good work opportunities, impressive wildlife and natural beauty, and happy and laid-back lifestyle. The opportunities to work and play Down Under are endless!
The Australian Government Department of Immigration and Border Protection manages all immigration matters for Australia. Visit the Australian Government's site for the most up-to-date information about eligibility and requirements for the Working Holiday Maker Program.