CIS Abroad - Summer in London - University of Roehampton
View Other Details

Pricing

Price Details

Price may be an estimate, the lower end of a range, or from a previous term. Please see our website for specifics.

What's Included

Accommodation

Activities

Classes

Travel Insurance

What's Included (Extra)

Please visit our website to see all that's included.
3 travelers are looking at this program
London is ready for you. Are you ready for London, with its rich history, grand architecture, bustling markets, jolly pubs, and black umbrellas? Spend a summer in this city for a transformative experience. On the Summer in London – University of Roehampton program you'll study at the highly ranked University of Roehampton. Roehampton makes it easy to be a student in a city of over eight million people. Your housing, support services, classrooms, shops, and student union are all within a 15 minute walk from each other. And just a 20-30 minute bus or train ride from your doorstep lies central London, including its theaters, museums, international cuisine, parks, and the famous Buckingham Palace.
Program Highlights
Unique British-focused courses that include site visits around London
City tour commonly includes visits to Big Ben, Parliament, Oxford Street, the London Eye, and more
Easy access to other parts of the UK and Europe for weekend getaways
Quiet, suburban, residential campus setting with easy access to the big city
Exceptional support from start-to-finish between CIS Abroad and Roehampton staff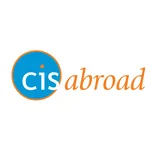 CISabroad Scholarships and Financial Aid
70% of all CISabroad students receive scholarships, grants, or discounts to study abroad. We're unapologetically committed to increasing access to international education for all students.