CIS Abroad - Semester in Limerick - University of Limerick
Term
Academic Year, Fall, Spring
View Other Details

Pricing

Price Details

Price may be an estimate, the lower end of a range, or from a previous term. Please see our website for specifics.

What's Included

Accommodation

Activities

Classes

Travel Insurance
5 travelers are looking at this program
Our Semester in Limerick program offers state-of-the art facilities, great housing options, and classes with Irish students so you can immerse yourself in the local culture. You'll study at the University of Limerick, a progressive university where you can take courses in diverse fields. After class, you can head into the city of Limerick to explore its castle, stroll along the River Shannon, or listen to traditional music. On the weekends, Semester in Limerick students take advantage of travel opportunities throughout Ireland, the UK, and Europe. The affordability of this program will allow you to see it all!
Program Highlights
Affordable option to study in a tranquil part of Ireland
Study opportunities alongside Irish students while learning about Irish culture
Diverse course offerings at an academically rigorous university
The University of Limerick Buddy Program orients you to Ireland
Chance to earn the President's Volunteer Award at UL by volunteering in the local community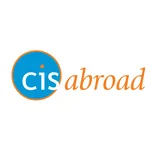 CISabroad Scholarships and Financial Aid
70% of all CISabroad students receive scholarships, grants, or discounts to study abroad. We're unapologetically committed to increasing access to international education for all students.