CIS Abroad - Semester in Hawai'i - Hawai'i Pacific University
Term
Academic Year, Fall, Spring
View Other Details

Pricing

Price Details

Price may be an estimate, the lower end of a range, or from a previous term. Please see our website for specifics.

What's Included

Accommodation

Activities

Classes

Travel Insurance

What's Included (Extra)

Please visit our website to see all that's included.
21 travelers are looking at this program
Study in tropical Honolulu at Hawaii Pacific University (HPU) to immerse yourself in the cultural epicenter that is the island of Oahu. There's a lot to love about Hawaii, including the languages, ethnicities, culture, music, and food. And lest we forget the beaches, mountains, and lush landscapes. You'll divide your studies between the centrally located, seaside campus or a campus on 135 tropical acres fifteen minutes from downtown. HPU is one of the most diverse universities in the world, and we don't mean species of flora and fauna! So, plan to meet people from all over the world, feast at a luau, catch a wave, and soak up this majestic island in the Pacific Ocean.
Program Highlights
Diverse student body, with students typically representing more than 65 countries
Campus located near beaches, rainforests, volcanoes, and national parks
World-class academics with a large variety of courses available
CIS Abroad hosted excursions will take you off the beaten track
Support from CIS Abroad staff before, during, and after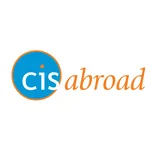 CISabroad Scholarships and Financial Aid
70% of all CISabroad students receive scholarships, grants, or discounts to study abroad. We're unapologetically committed to increasing access to international education for all students.