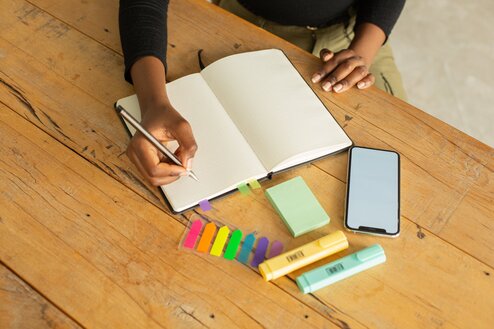 TEFL Courses
The Benefits of Earning Your TESOL Certification
Whether you're hoping to teach in Japan or become a teaching assistant in Spain, getting TESOL certified is a smart move. Read on to learn the advantages of obtaining your TESOL certificate!
Key Takeaways 🔑
Getting TESOL certified qualifies you to teach students living in an English-speaking country that are not native English speakers, but it also allows you to teach English abroad!
Getting certified doesn't just improve your resume. It can also help you pursue a meaningful career, get a job overseas, and become a more dynamic and engaging teacher.
You can take three paths to get TESOL certified: enrolling in an institution for a TESOL master's degree, taking an in-person certification course, or earning your certification online.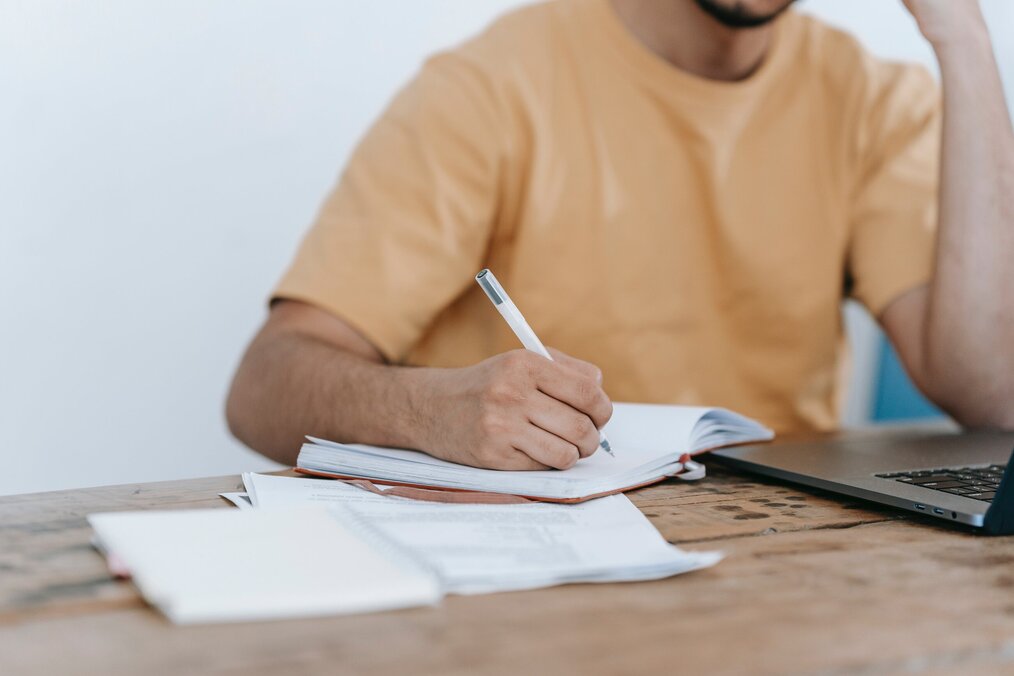 If you love language and want to share your passion while making a difference in the world, a career as an English teacher may be right for you. Getting TESOL certified can help you achieve your goals and advance your career, whether you are teaching children or adults.
Certification is often the first step for people wanting to teach English as a second language. Wondering what obtaining a certification can add to your teaching knowledge, or even what type of certification to get?
Then you're in the right place! It's helpful to understand the reasons why you should get certified before deciding to do so. If you're curious about what a TESOL certificate can do for you and how it will shape your teaching career, keep reading!
What is a TESOL certificate?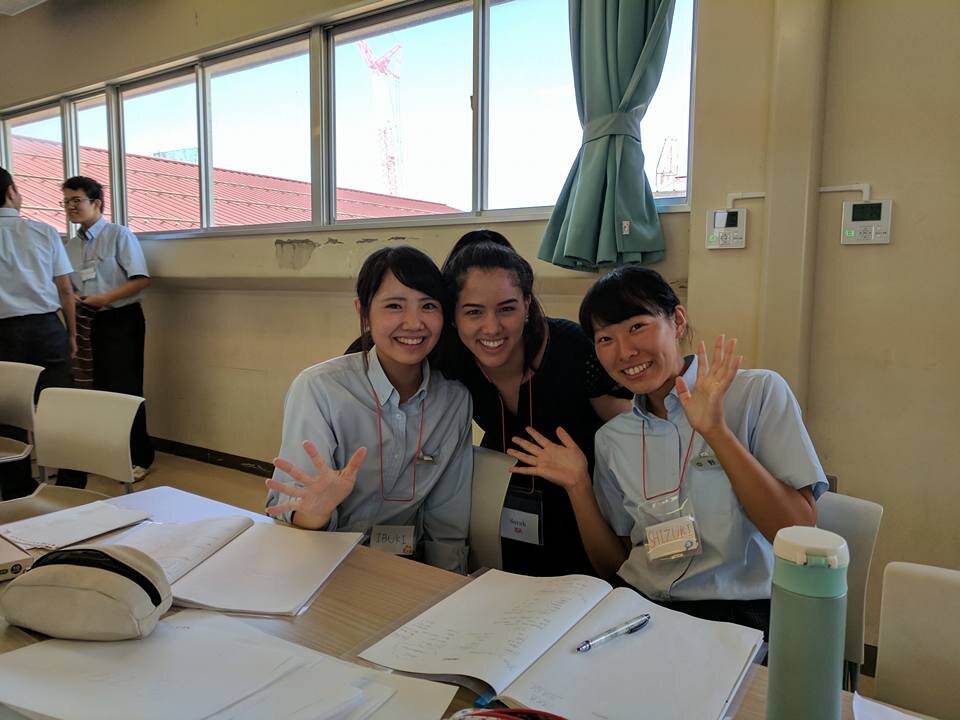 TESOL, or Teaching English to Speakers of Other Languages, is a qualification that helps teachers understand how language and culture interact with one another. It also teaches you how to teach — many English speakers instinctively know how to use grammar and vocabulary properly but may not be able to explain why or when to use it. This is where TESOL training comes in. Schools worldwide rely on TESOL certified teachers, and it's a trend that is only increasing.
I'm sure you've noticed that there are a lot of acronyms that make up the world of teaching English. Between ESL/TESOL/TEFL/CELTA, the difference between these acronyms can get confusing, causing you to wonder — what is the real difference?
They're often used interchangeably, but there are some technical nuances:
TESOL: For those looking to teach students living in an English-speaking country to non-native English speakers. This can look like teaching English as a second language in primary school, high school, and even to foreign adults living in the U.S. or U.K.
TEFL: For those who want to teach English in non-native speaking countries. For example, if you plan to teach English abroad in countries like China, Russia, or Brazil.
Note: Even though there are some differences between TESOL certification and TEFL certification, most international institutions abroad consider them interchangeable when hiring teachers.
Read more: What's the Difference Between TEFL & TESOL?
What will I learn in a TESOL course?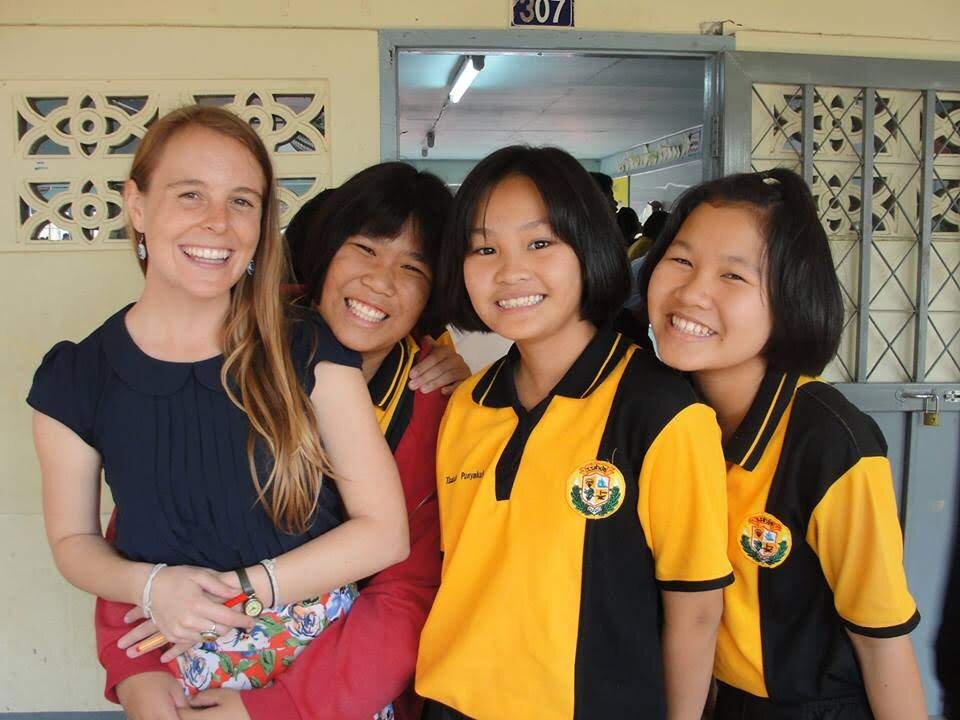 What you'll learn from getting TESOL certified:
Understand how people learn and how to help them best.
Learn how to design innovative and dynamic lessons while implementing them in engaging ways, making learning English fun!
It will give you a better understanding of how language works and help you develop empathy for students learning a new language.
Identify learner levels to create effective, efficient, and supportive learning.
Learn the best practices of English language teaching.
Gain an understanding of the relationship between language and culture.
Improve your teaching methodology.
Generally, in-person TESOL certificate courses take place over several weeks, running full time. These courses focus on both practical training and also teaching different language methodologies. Industry standards recognize 120 hours as the minimum training time for teaching English as a second language. So look for a course that offers at least 100 hours of training and 20 teaching-practice hours.
Common TESOL Course Modules:
Teaching reading, writing, speaking, listening
Classroom management
Teaching young learners
Teaching adult English language learners (ELL)
Materials development
Language awareness (grammar & phonology)
Development of a learner profile
Live practice teaching
What are the benefits of getting TESOL certified?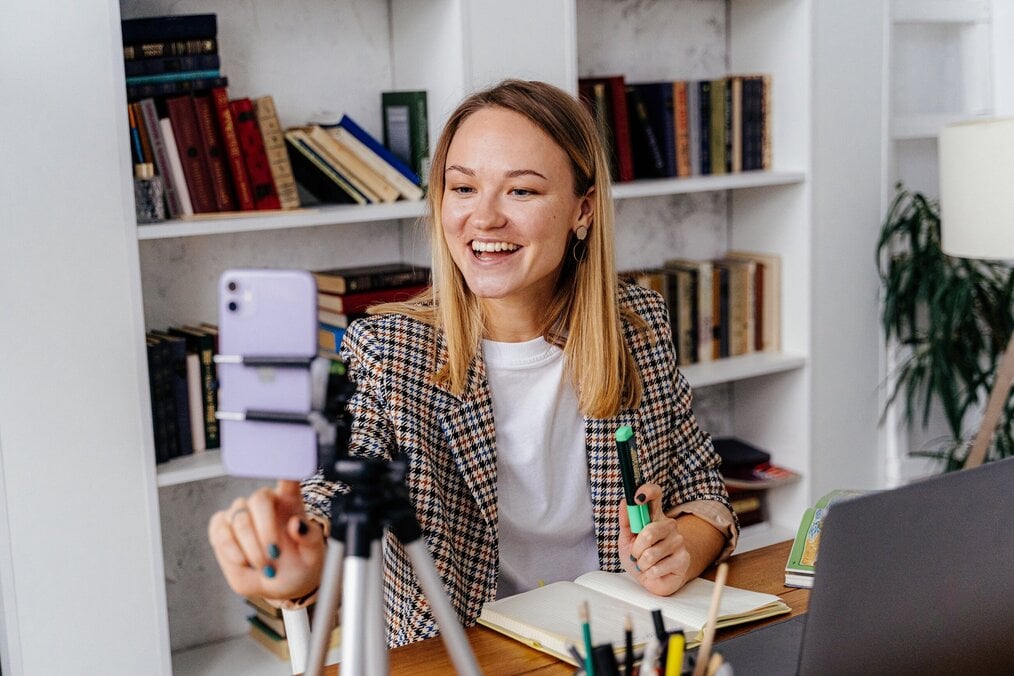 Earning your TESOL certification can help you in many ways. It can open career opportunities, provide the tools to succeed, and make your professional life more manageable. Here are five benefits that come along with getting TESOL certified.
1. Creates a meaningful & rewarding career teaching English
Helping others learn English can be one of the most rewarding experiences in your life. It can help you learn more about yourself and a new culture. And it will allow you to discover talents and passions that you never knew you had.
You'll make new friends with fellow educators and travelers. You'll also have the opportunity to make friends with locals in your community which can be highly fulfilling. In many cases, these friendships can last a lifetime.
You can also use your certification to help adults learn English as they immigrate to English-speaking countries or prepare for citizenship exams. Many immigrants are eager to learn English as quickly as possible because it helps them feel more comfortable in their new home country and provides more opportunities to succeed professionally. TESOL professionals who have had personal experience living and working abroad will be especially empathetic to students experiencing the same challenges.
Getting TESOL certified isn't necessary for landing an entry-level teaching job — but it is for getting one that's rewarding and challenging.
2. TESOL certificates are recognized internationally
With a TESOL certification, you'll be able to teach English as a second language in schools and institutions worldwide. The certificate shows you've completed a training course on teaching English, proving to international employers that you have the skills and knowledge to provide a positive and engaging learning environment.
Most international schools, language schools, and private language institutes require this certification. In some cases, a TESOL certification can meet the requirements for ESL teaching in private schools in the United States. Be sure to check with potential employers about the academic requirements in the states you wish to work.
You can also join a vast worldwide network, TESOL International Association, with ESL teaching professionals that offers additional coursework and professional development programs.
3. Skills gained will add value to your resume
Another benefit of gaining a TESOL certification is that it can also serve as an excellent professional development tool. Not only does teaching ESL look good on your resume but it can also help you develop skills that are useful in any workplace environment, like working well with others, time management, and leadership skills. As an ESL teacher, you'll gain valuable skills applicable anywhere!
When you apply for a job, having professional credentials listed on your resume will give your application credibility and may result in more job opportunities for you.
Soft-skills you'll gain:
Leadership skills: active listening, confidence, and kind encouragement.
Management skills: balancing the needs of a group and keeping a productive space.
Time management skills: understanding timeframes for building lesson plans, setting realistic goals, and recording grades within a given timeframe.
Cross-cultural communication skills: communicating clear expectations and being able to empathize with others whose experience is different from your own.
4. You'll gain a competitive advantage
Since most institutions prefer their English language teachers to have a TESOL certificate, having one will increase your chances of being hired over other candidates who don't have this qualification. This is especially important if you're looking for work in international schools or private language institutes where the competition for jobs is fierce.
Getting a TESOL/TEFL certification is a credential that puts you in the driver's seat in terms of your job prospects. It helps both when you're looking for your first job and as you move up the ranks later on, making you a more marketable and versatile teacher.
An added benefit of being part of a TESOL certification program is that several TESOL schools offer job-placement assistance and have extensive school and program networks worldwide. Talk about job security!
5. Travel opportunities & learning about different cultures
Teaching English as a Second Language (TESL) is becoming increasingly popular across the globe. Teaching ESL provides a fantastic opportunity for travelers who wish to live and travel abroad while earning money at the same time.
One of the most significant benefits of beginning your career traveling abroad to teach ESL is that it's one of the best ways to experience other cultures. It will enrich your life and make you more empathetic of different cultures and beliefs. And it will give you a greater understanding of the world around you and help you learn the benefits of cultural exchanges.
Being able to live in another country, even for just a few months, is an educational experience like no other. You'll get to see what life is like from another perspective, gain new experiences, visit historical landmarks, and meet new people from all over the world who share different values than yours.
Do I need a degree to do a TESOL certificate?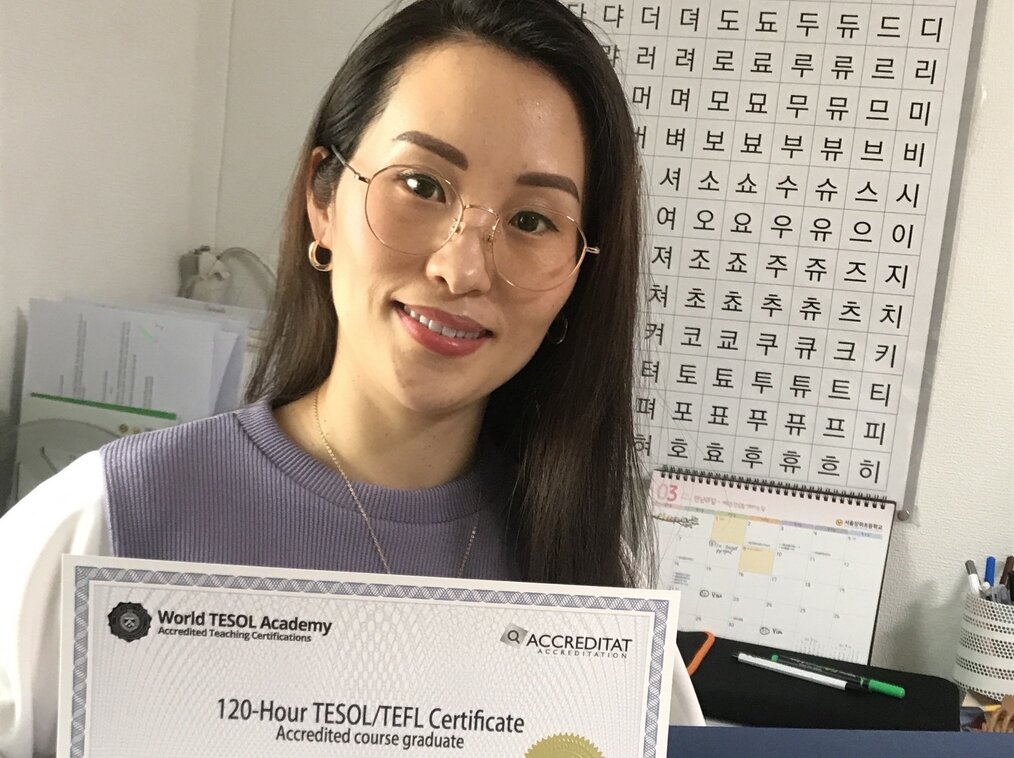 "My motto is that it's never too late to learn"
You don't need a degree to get TESOL certified, and earning a certificate is an excellent way to enter the language teaching industry without a degree. However, a degree will provide better access to job opportunities and allow you to progress faster.
While there's no strict academic framework to follow when instructing in the ESL field, it is helpful to have a bachelor's degree and experience that comes with the job title. And in some cases, it's essential. For example, in many countries, educational institutions and language schools list a teaching qualification – TESOL/TEFL – and a degree in order to teach and get approved for a visa.
On the other hand, it's not required to have a TESOL master's degree to become an ESL teacher, but it can help teachers advance their careers. If this is what you choose to pursue, the prerequisite will require students to hold a bachelor's degree.
Read more: How to Teach English Abroad Without a Degree
How much does a TESOL certificate cost?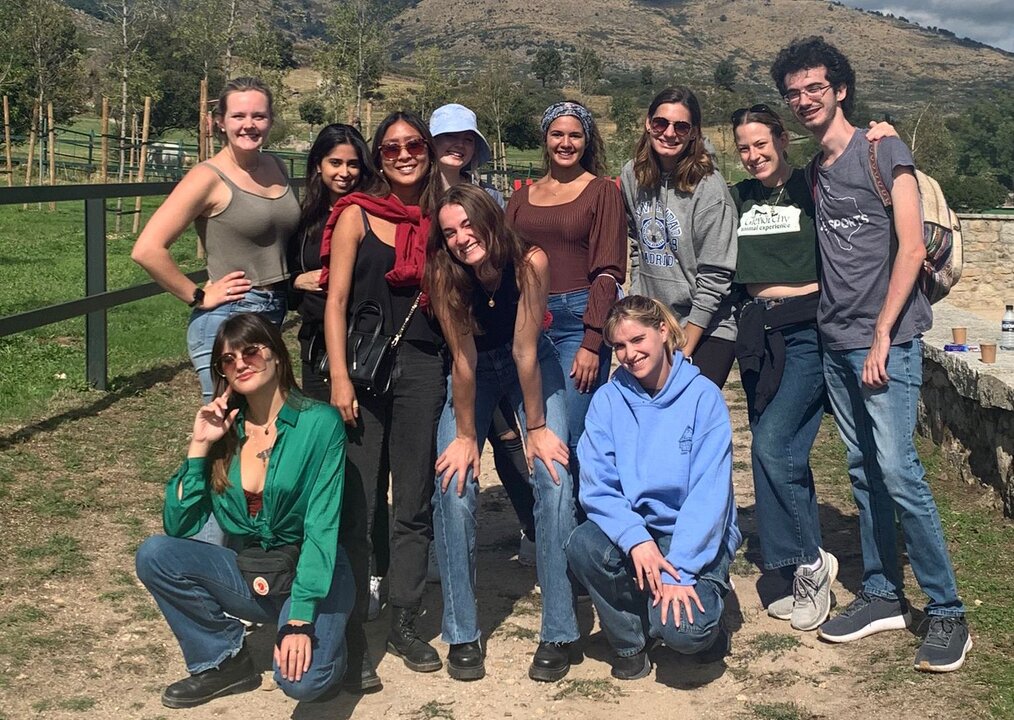 The price of the TESOL certification process can vary depending on the specific program you choose and the path you take to earn your credential. Additional costs to consider are travel costs to the program destination, accommodation fees, visa costs, and living costs in your host country if you're certified abroad. The following are the different paths you can take to earn your TESOL certification:
TESOL Masters
The most expensive option is to get an MA in TESOL at a higher education institution because you'll have to pay tuition fees upfront. Costs can range anywhere from $15,000 to upwards of $40,000 a year. This depends on the length of the program and the university's prestige. You might be able can get funding and scholarships through your university to cover some of the costs, so check with your chosen university's financial aid office.
TESOL Certification Courses
The most common way to get TESOL certified is in-person through a credential program. You can expect to pay anywhere from a few hundred US dollars to around $2,000 depending on the length of your course. In addition, accommodation fees for language learning courses are sometimes required. Some companies offer to sponsor your TESOL certifications if you meet their requirements.
It's important to note that some TESOL certifications are more generally accepted than others. For example, a 160-hour online certificate with no face-to-face component would be accepted in most countries. Still, it might not be in Eastern or Western Europe, where CELTA is the gold standard. So remember to research the requirements for the country you're planning to teach.
Online TESOL Courses
The most cost-friendly option to get TESOL certified is by doing it online. Online TESOL courses are cheaper because you can complete them from home rather than paying for the cost of living at an in-person TESOL training location. In addition, getting TESOL certified online is exceptionally flexible, allowing you to learn on your own time and schedule. An average cost of an online TESOL course can range from a few hundred dollars to around $500.
One caveat to earning your TESOL certification online is that most online certificates don't have a practical component. Some employers – regardless of country – won't accept a certificate that doesn't have this component.
Read more: How to Choose a TEFL Certification Program
Getting TESOL certified is worth it!
The benefits of getting TESOL certified are numerous. As the world becomes more globalized and businesses continue to travel internationally for trade, many jobs require their employees to speak English. Quickly making English the universal common language – lingua franca. This means there's a growing demand for qualified ESL teachers worldwide. So whether you're teaching English online or in the classroom, this certification is an important investment.