Teach Abroad
How to Get a Work Visa for Teaching English Abroad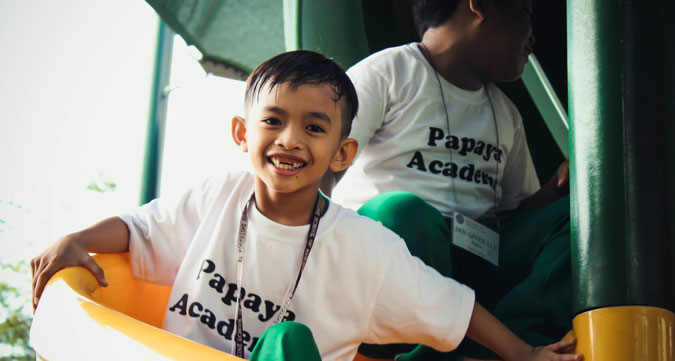 "How do I go about getting a work visa for teaching abroad?"
It's one of the most common concerns I hear from people that are interested in teaching English abroad. And of course, it's a perfectly reasonable question -- one, in fact, that you should be asking. If you are planning on spending any amount of time living and working abroad, you obviously need to consider how your visa status will affect your situation.
Lots of people, maybe even you, tend to become overwhelmed by the visa process -- but work visas don't have to be overwhelming!
Unfortunately, most governments around the world aren't exactly known for the clarity or ease of obtaining visa information. All this red tape means lots of people, maybe even you, tend to become overwhelmed by the visa process. For some, thinking about visas can be even one of the most stressful aspects of planning a journey abroad.
Work visas don't have to be overwhelming though! In this article, we will breakdown what the process means for teaching abroad in popular teach abroad destinations throughout the world, and hopefully give you a useful starting place for your pre-departure research.
Work Visas in Asia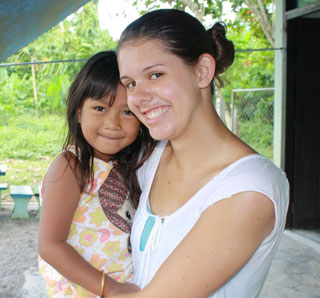 Thanks to consistently strong demand and generally low cost of living, Asia has been a particularly popular destination for EFL teachers for awhile now. Thankfully, the visa processes in Asia are generally pretty straightforward, so in most locations throughout the region, as long as you meet some basic guidelines, you shouldn't have much trouble obtaining a long-term work permit.
China, Taiwan, and South Korea
Type of Visa: Teachers are faced with pretty similar process for the Chinese Z-Visa, Taiwanese work visa, and the South Korean E-2 visa. Work visas are typically arranged pre-departure in China and South Korea with the sponsorship of an employer, while in Taiwan, entering on a tourist visa (good for two months) and then applying for a work permit is common.
Required Documents: As with Southeast Asia, a completed four-year college degree is usually required for work visas in China, Taiwan and South Korea. You will need an authenticated copy of your diploma, and possibly a transcript, in addition to your passport and passport photos. Documentation from your hiring school will likely be required as well.
Fee: Approximately $80 USD for South Korea, $150 USD for China or Taiwan.
Valid For: Typically one year and can be renewed.
Cambodia
Type of Visa: Teachers in Cambodia will typically want a "business visa", which can be applied for in advance through the mail (source: Embassy of Cambodia), or obtained upon arrival in Cambodia (usually the easiest option).
Required Documents: You'll need your passport (must be valid for six months beyond your entry date into to Cambodia), and it's a good idea to have a couple extra passport photos.
Fee: $25
Valid For: Business visas can be extended indefinitely without having to leave the country.
Thailand and Vietnam
Type of Visa: Again, we're lumping these two together because Thailand and Vietnam have a very similar process. Teachers will want a work permit, which needs to be sponsored by your employer. It's common to enter Thailand or Vietnam on a tourist visa (good for 2-3 months and can be obtained upon arrival and renewed once or twice), and then apply for a work permit with your school once you find a job.
Do keep in mind, however, that you'll need to have a tourist visa for Vietnam before you land, whereas Thai tourist visas can be obtained on arrival. You can apply for a Vietnamese tourist visa in advance online.
Required Documents: A completed, four-year university degree is required to obtain a work permit in both countries. It's a good idea to have an authenticated copy of your diploma and transcript on hand, in addition to your passport and extra passport photos. A background check might be required for Vietnam. It's a good idea to take care of documentation prior to departure. Note: Sadly, people over the age of 55 are unlikely to be granted a work permit.
Fee: Around $100 USD (might be covered by your employer.)
Valid For: Varies, but generally one year and can be renewed for a fee.
January 2016 update: Read how to teach legally in Thailand in 2016 for extra details.
Work Visas in Europe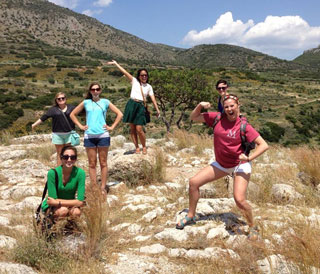 Western Europe / EU
Western European countries like Spain, Italy and France are incredibly popular with ESL teachers and tourists alike -- and for obvious reasons. Art, history, nightlife, culture, food -- who wouldn't want to spend a year or two living in one of these countries?
A lot of people, apparently, and the sad reality is that it's difficult for non-EU citizens to obtain work visas in Western Europe. If you're committed though, obtaining a work visa in the EU typically involves sponsorship from a hiring school, and then travel back to one's home country to secure the visa. It's a timely and expensive process, and most schools (and teachers) would rather not go through the hassle.
This doesn't deter people from simply using the typical 90-day tourist visa, and accepting "cash in hand" positions at willing schools or teaching private lessons. However, do be aware that penalties for overstaying a tourist visa can be anywhere from nothing, to a fine, to a multi-year ban from the EU, so it requires some consideration in regards to your level of risk tolerance.
Another common workaround is obtaining a student visa, which extends your legal stay in the EU up to a year, though it is not the same as a work permit. If you are participating in a program (TESOL Certification for example), this can be a good option, though acceptance seems to vary pretty widely from applicant to applicant.
Student visas in much of the EU will also allow you to legally work up to a certain amount of hours per week (for example, 15 hours in France). You won't have time to work a part time job if you're participating in a full time, intensive TEFL course, but this may be an option if you want to combine a part-time certification course with a part-time job.
Central / Eastern Europe (non-EU)
Alternatively, you may want to consider working in a non-EU European country, like Czech Republic, Poland, or Russia since in general, obtaining a work permit in some Eastern European countries is much easier.
In Russia, for example, the visa process is pretty to similar to Asia's. Foreigners can enter the country on a 3-month tourist visa (takes about a month to arrange prior to departure), and then apply for a work permit upon gaining employment in Russia, which is valid for one year.
In general, obtaining a work permit in some Eastern European countries is much easier.
Similarly, teaching jobs in Turkey are abundant and any respectable school here will help you obtain and pay for your residency visa -- which you'll need in order to legally work here. Depending on your nationality, you should be able to enter Turkey on a tourist visa, and apply for a work visa later, once you've found a job.
Keep in mind that if applying for a work visa in Turkey after arrival, you'll need to do so through your place of employment and it will take a minimum of 7 months. The fee is roughly 1,000 Turkish Lira ($445 USD at the time of writing), but again, your school should help you with this. Also note that no matter what your school tells you, you will technically be working illegally as a teacher until your work visa is obtained.
Work Visas in Latin America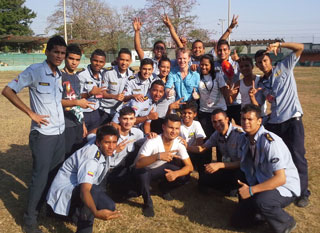 Thanks to beautiful beaches, rugged mountains, and a lively culture, Latin America is another popular destination for ESL teachers and seasoned travelers alike. As in Asia, the visa process in the region tends to be pretty relaxed, and in countries such as Argentina, Chile, Costa Rica, and Peru, a tourist visa can be easily arranged upon arrival.
Fee: The fee to obtain a visa is generally $50-100 USD, and there might be a small fee applied for each renewal as well.
Valid For: For American, Canadian, Australian, and EU citizens, tourist visas in said countries are typically good for 90-180 days, and can then be renewed with a "border run" (exiting and re-entering the country, even if only for a day trip). While you'll still technically need a work visa to legally work in Latin America, many teachers get by with the tourist-visa-border-run strategy.
Transitioning from Tourist to Work Visa: Once you find employment in Latin America, many schools will sponsor you for a work permit, typically good for one year. However, with the relatively relaxed tourist visa procedures, not all schools will even want to go through the hassle of arranging a work visa, but if you can get your school to sponsor you for one, and you're willing to make the 6-12 month commitment, the added layer of security never hurts.
For more security, we suggest teaching in Latin America through a government sponsored program such as Chile's English Opens Doors or Colombia's Teach English Colombia (TEC) Program. These programs will help you obtain a work visa.
With so many job markets in close proximity to each other, Latin America makes spending a brief period working in many different regions more convenient than some regions, so it's certainly possible to spend a lengthy chunk of time working in the area without ever needing to move beyond a 180-day tourist visa.
Don't Let Visas Scare You
As you can see from the brief outline above, the visa process varies pretty widely from region to region and country to country -- but no matter where you go, don't let the process scare you or overwhelm you.
Start gathering information well in advance of your departure by visiting the US Embassy website for your particular country, and start preparing your documents well in advance.
Do your research, talk to other teachers abroad, and get working to make it work!
In all situations, getting employer sponsorship or having a job lined up in advance may be the trickiest aspect of applying for your visa. If you can have a job lined up in advance, or the help of a teach abroad program, this can certainly make the process a whole lot smoother and less stressful. Then again, this isn't always how the ESL job hunt goes and you may have to wait until you're on the ground to secure employment.
Just make sure that whatever your particular situation is, do your research, talk to other teachers abroad, and get working to make it work!
Photo Credits: Shelly So Hee Kim,
Kayla Sheely
,
Michael Lynch
, and Amanda Dean.