Study Abroad
Can Community College Students Study Abroad?
Studying abroad isn't limited to students at 4-year universities. If you're a community college student and have dreams of exploring the world while earning credits, make it happen with the help of our handy guide.
TLDR 👀
Many 2-year community colleges now offer a variety of study abroad opportunities to their students.
Requirements for study abroad participation vary by college but typically include the completion of 12 credit hours and a minimum GPA (usually around a 2.5). You also must be at least 18 years old.
Funding your study abroad is simple! US federal financial aid can be used to cover everything from tuition to meals and airfare.
Community college students can also apply for various scholarships and grants to help cover expenses.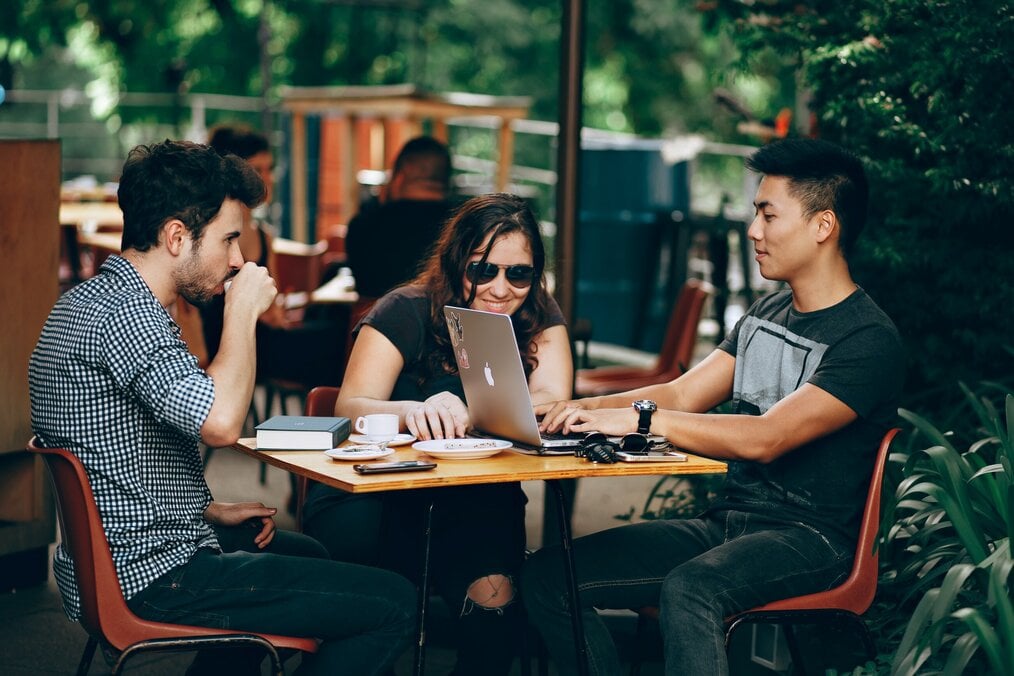 If you're one of the over five million students studying at a 2-year community college in the US, you may be wondering if studying abroad is a possibility. The resounding answer is yes. Study abroad for community college students has been steadily gaining speed over the years and more and more institutions are offering programs to go abroad to gain credits and valuable experiences.
However, awareness of community college study abroad is still low. According to Leeza Fernand, Associate Director of the International Education & Sponsored Programs at Northern Virginia Community College (NOVA), "Community college students are widely underrepresented in the study abroad arena. Whereas about 11% of university students study abroad, less than 2% of community college students do; but the benefit of the experience is the same."
Study abroad absolutely provides real benefits to participants. "[It] allows for exposure to new cultures, different pedagogical methodologies and building of language skills which all serve as professional and personal development opportunities that students will carry with them for life," Fernand says.
If you're a community college student and don't want to miss out on these life-changing benefits, the good news is, you don't have to. Read on to learn about the requirements and funding opportunities for your study abroad adventure.
Study abroad during community college: the basics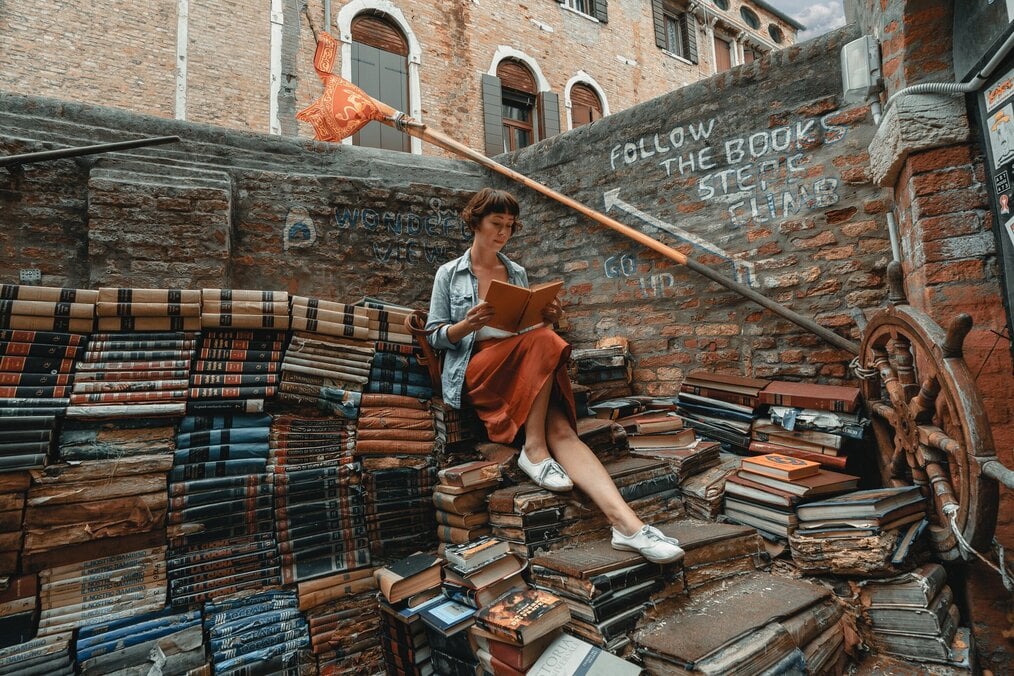 Who can go
Requirements vary by institution but generally, study abroad hopefuls should meet the following criteria:
At least 18 years old
Minimum GPA, usually around a 2.5
Completion of at least 12 credits
While any major can study abroad, a report focusing on community college study abroad found that during the 2018-2019 school year, students in the health professions, business studies, and the social sciences were among the most likely to go overseas. If you're not studying any these subjects though, don't be afraid to break the mold!
Where you can go
You're only limited by the choices available to you at your college. But according to a 2020 Open Doors report by the Institute of International Education, the top five destinations for community college students were Spain, Italy, the UK, France, and Japan.
And contrary to what you may think, you don't have to speak the language of the host country to study there. Many programs in non-English-speaking countries have classes across many subjects conducted in English. You're of course encouraged to pick up a bit of the local language but it's not mandatory.
How long you can go
Community college study abroad programs are flexible to fit your schedule. If you are working or a parent or caregiver, there are shorter-term programs available for as few as a week during spring break to around 20 days over summer and winter terms. Semester programs focusing on language study or general education requirements are also available if you have the ability to go abroad for a longer period of time.
Funding your study abroad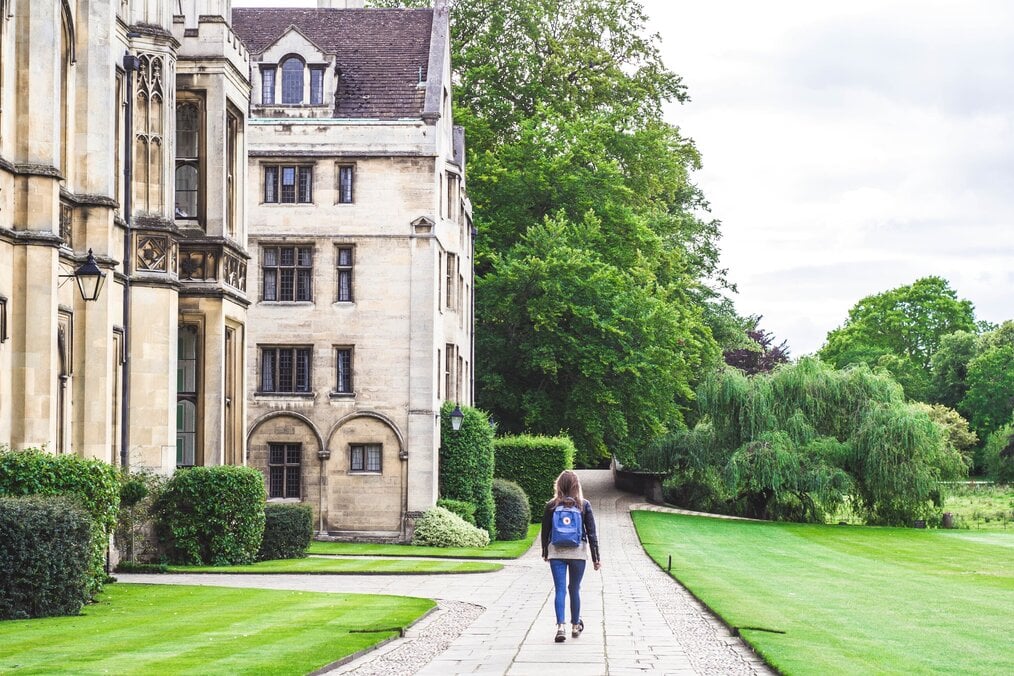 Studying abroad isn't always cheap but there are several ways to cover tuition, materials, travel and other costs associated with your program.
Scholarships
When it comes to funding, Fernand wants students at NOVA and community colleges around the US to know there are options. "There are scholarships for students who want to study abroad. While competitive, they are certainly attainable. The Gilman and Boren scholarships are just a few of the available scholarships, but there are more out there."
Two-year institutions recognize the benefits of study abroad but also acknowledge the financial constraints. So to address this, in addition to the multitude of private scholarships specifically for study abroad students, your college will have its own internal opportunities for enrolled students.
Some other scholarships for students at 2-year colleges include:
Fundraising
Sometimes, when you want to make your dream a reality, you need to get creative. Fernand suggests that students think about crowdfunding through an organization like GoFundMe. Sharing your goal with family and friends can help you raise additional funds. "People love to contribute to such a worthy cause," she says.
Federal financial aid
The US federal financial aid you use to pay for your college studies can also be used for your study abroad experience! Once you exhaust opportunities for grants, scholarships, and donations, you still have students loans to fall back on. To help you navigate this process, have a look at our comprehensive guide to getting financial aid for study abroad.
Don't miss out!
As a prospective or current community college student, you can and should take part in a study abroad experience. The benefits are well worth the legwork it will take to secure funding and plan your trip.
When asked what piece of advice she would offer to study abroad hopefuls, Fernand had this to say: "Start Early! There is a lot of preparation that goes into applying as well as into being successful and getting the most out of your study abroad program."
So, what are you waiting for? Get in touch with your college's study abroad office today and get ready for an adventure of a lifetime.