Study Abroad
Everything You Need to Know About Travel Insurance for Students Abroad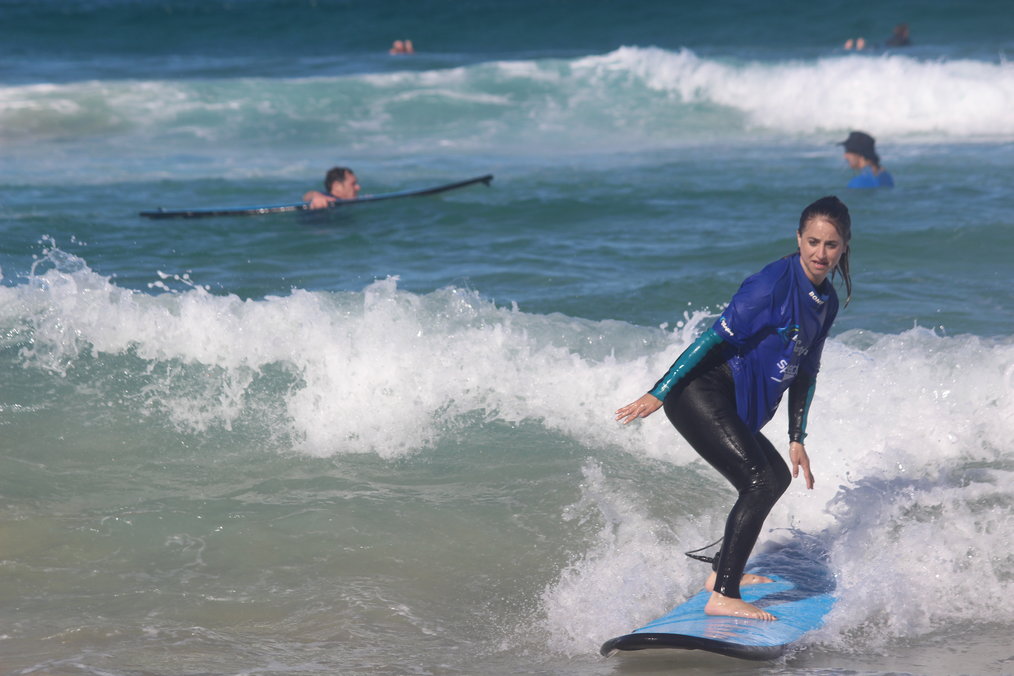 Spending a semester or even a year studying abroad is an exciting experience that will stay with you forever. As you plan your time away, it's easy to get caught up in all the adventures you're going to have, the new things you'll learn and of course the new classmates you'll meet, but when going anywhere abroad, it's just as important to be prepared for plans to go wrong.
A comprehensive travel insurance policy will bring peace of mind to both you and your family because you'll know that you and your personal possessions are protected should something happen.
Granted, it isn't going to be the most exciting part of planning your semester abroad, but it is one of the most important. In fact, many universities require students to purchase travel insurance, because they know how important it is. Read on to find out everything you need to know about travel insurance for students abroad.
When should you buy your travel insurance policy?
Even if your trip doesn't start for a number of weeks, it's crucial that you purchase your travel insurance policy as soon as you've put down any money for your trip - particularly any prepaid fees, like travel and accommodation costs, which tend to be quite high. By doing this, if something happens - like you fall ill and need to cancel your placement, you'll be able to claim back any irrecoverable costs.
What type of policy do you need?
There are typically 3 types of travel insurance policies that are suitable for someone studying abroad; which one you choose will be largely based upon the duration of your trip and travel requirements.
Single Trip: This typically covers one trip of up to 87 days. Not all single trip policies allow full cover for traveling to various countries, and you may be required to purchase additional cancellation or curtailment cover for these "extra trips". As always, each insurer is different, so if in doubt contact customer services or refer to the policy wording.
Annual Multi Trip: This plan covers multiple trips for 12 months, with a maximum duration of 45 days per trip. So if you're studying abroad for a short time and holidaying throughout the year, this could be cheaper than several single trip policies.
Backpacker: This provides continuous cover for up to 2 years and is generally the main type of policy to cover students for long durations. It will also cover students for 1 trip home (of up to 14 days) which is great should you want to come back for a little break during your studies. It will also cover you should you want to go on any other trips during your time studying abroad, provided that they are within your chosen geographical area of cover.
How much should a travel insurance policy cost?
It's important to note that the price of a travel insurance policy is a blip in comparison to the cost of a hospital bill should you need medical attention while abroad, which can run into tens of thousands of dollars.
The price of a travel insurance policy will vary from company to company and it's definitely a good idea to shop around. However, when purchasing travel insurance, don't purchase on price alone. Unfortunately, the cheapest policies usually offer the most basic cover, so you really need to make sure the policy you're buying actually covers everything you need it to - like the cost of your trip should you need to cancel, sports that you may be participating in, and other individual concerns.
The cheapest travel insurance policies often come with high excesses, the amount that you will have to pay should you need to claim. Excesses really shouldn't be more than $100, and a good insurer will usually give you the option to waive the excess.
What should the policy cover?
A quick search on Google and you'll be faced with numerous different insurance options. To help you know what to look for, and to ensure you get value for money, here are some of the basic situations you want to make sure your policy includes.
Medical Emergencies: Should you fall ill or be involved in an accident while studying abroad, your travel insurance will cover financial costs associated with medical attention, including repatriation (getting you home). Don't underestimate how expensive overseas hospital bills are; a night in a hospital, medical scans and surgery can easily add up to tens of thousands of dollars!
Cancellation & Curtailment: If something happens that causes you to cancel your trip, or return home early, like you or a family member falls ill, you can claim back any prepaid fees, such as university fees, travel or accommodation. Make sure the cancellation cover limit matches the total costs you're going to pay for your overseas placement.
Personal Possessions: Accidents happen, things get lost and stolen - probably more so when you're in unfamiliar places. If they do, your travel insurance can help towards the cost of replacing your mobile, laptop, tablet or passport.
24-Hour Emergency Assistance: Most policies come with access to an emergency helpline that can be accessed 24 hours a day. This means that no matter what happens, you'll have someone on hand to help.
Sport Activities: Take time off from your studies and get involved in some extracurricular activities, safely. Most travel insurance policies include cover for a range of sports as standard. However, if you're planning on participating in more adventurous sports, such as winter sports, you will likely need to top up your sports cover.
What won't you be covered for?
Knowing what your policy doesn't cover is just as important, so it's worthwhile taking the time to read through the policy wording, before and after you buy. Here's an idea some common exclusions.
Pre-Existing Medical Conditions: If you have a medical condition, you must declare it! Failure to do so could invalidate your entire travel insurance policy. Insurers like to think that you've been upfront and honest with them, and you may be surprised to learn that common conditions such as allergies can be added to your policy at no extra cost.
Alcohol & Drug Abuse: Student life is synonymous with parties and socializing with new friends, but you should be aware that incidents occurring whilst under the influence of drugs or alcohol won't be covered. That's not to say you can't enjoy what student life your new home has to offer, but being intoxicated is a big no-no, especially in the eyes of your insurance company, as more often than not it results in "self-exposure to needless peril."
Often, it's after you've been at the bitter end of a mishap abroad that you see the true value of having a travel insurance policy. Don't wait until this happens - at best it could be a mere inconvenience and at worst you could be in real financial difficulty, stranded abroad and unable to afford getting home. A travel insurance policy provides a financial safety net, so that if things do go wrong you're not alone. For more in-depth strategies, read our parents guide to study abroad
Disclaimer: We have paid relationships with some of the companies linked to within this article.