Gap Year
How to Plan Your Gap Year in Egypt
A comprehensive guide to taking a gap year in Egypt, including popular types of programs, health and safety information, and tips and tricks for planning your stay.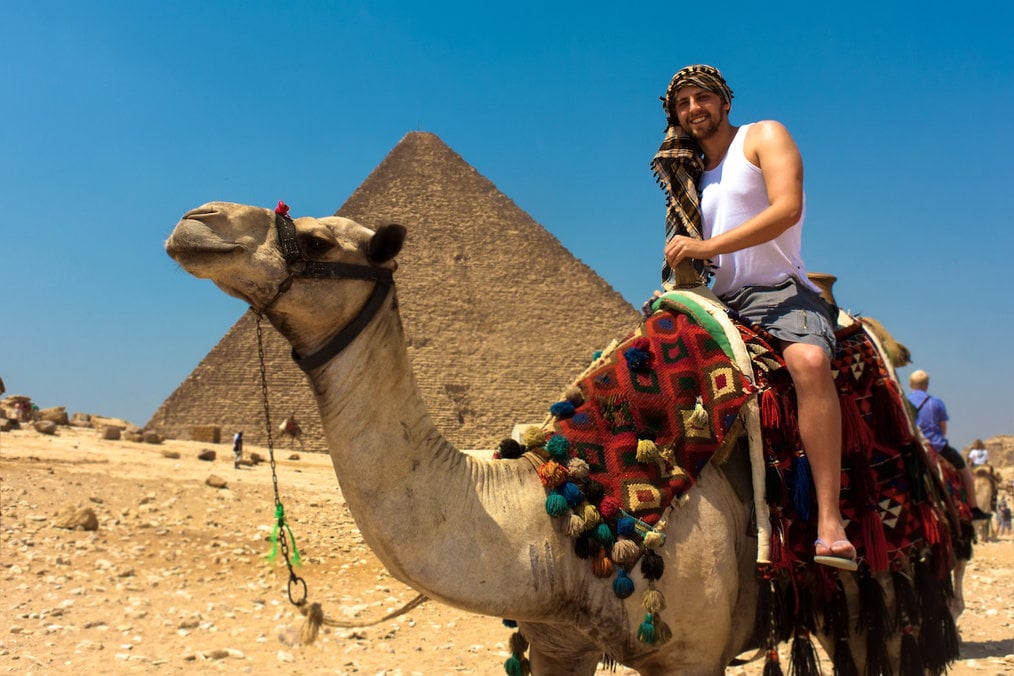 One of the world's most majestic countries, Egypt is famous for its deep history, natural beauty, and many ancient treasures. Its medieval architecture and environment littered with colorful bazaars, extravagant burial grounds, and iconic monuments have attracted visitors for centuries, especially those looking to truly enhance their education.
This country perfectly mixes traditional and modern flavors with its bustling cities and expansive deserts and coast, making it an ideal stop on your gap year in the region.
Despite the political and social unrest that is often referenced in the mainstream media, most of Egypt is peaceful, stable, and welcoming. Beyond the well-known attractions of pyramids and temples, Egypt offers endless classes, volunteer opportunities, internships, and many other experiences perfect for gappers. It is easy to see why so many people make Egypt their destination of choice for a gap year in the Middle East.
Types of Gap Year Programs in Egypt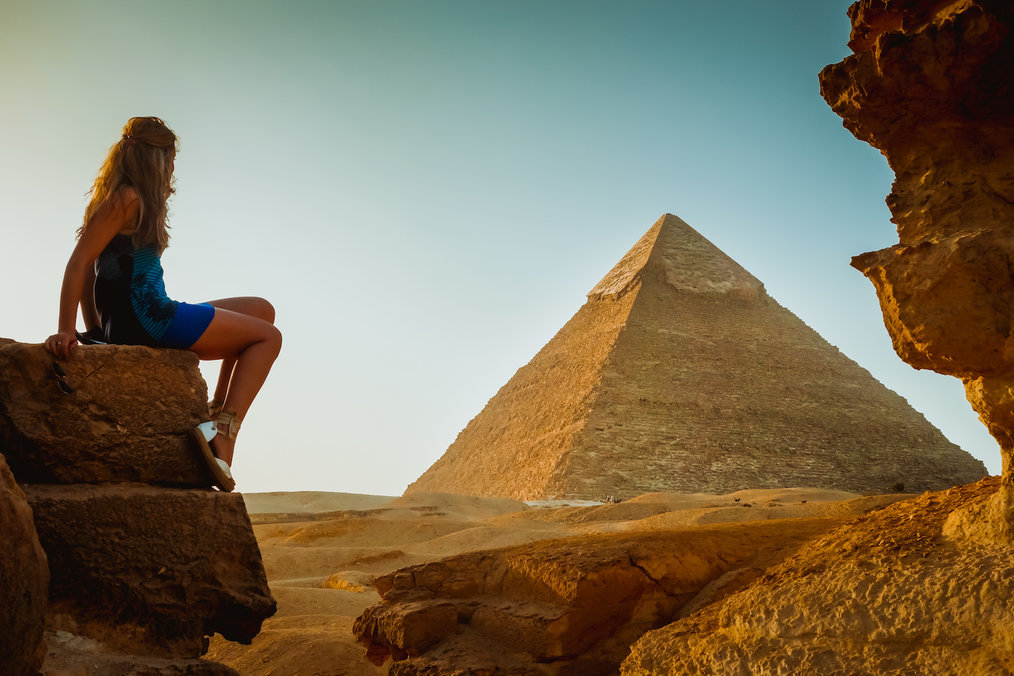 There are many different types of gap year programs available in Egypt, and gappers should have no problem finding one that fits their needs. Whether you are looking to learn a different alphabet or save sea turtles, there are endless options for you.
When selecting a program, be sure to consider factors such as language level, dates and costs, the safety of the region, bonus experiences such as cultural or adventure excursions, and if it will be a homestay situation versus independent living.
Language Learning Gap Year Programs
One of the most rewarding parts of taking a gap year is learning a new language (or strengthening your existing language skills). If learning a unique and useful language is one of your goals, studying Arabic in Egypt is definitely the way to go.
There are many language study programs you can enroll in during your gap year. Here's are a few language schools in Egypt to start your search:
Adventure Travel Gap Year Programs
Because Egypt is such a vast country, many gap year travelers choose to spend their time seeing as much of the area as possible and partaking in local activities. Almost all of the top travel and adventure programs have one thing in common: diving.
If hanging out on the seafloor isn't your thing, other adventure options include visiting the pyramids, riding camels through the desert, and learning how to read hieroglyphics in one of Egypt's many temples.
Still not sure if that's right for you? Consider booking a guided tour in Egypt to sample all the country has to offer.
Volunteer Gap Year Programs
There is a myriad of volunteer opportunities available for gappers in Egypt. One of the most popular is teaching English, which many Egyptians (especially women) would not otherwise have access to learning.
Other popular volunteer options include working at an orphanage (though, make sure you do this responsibly), nature and wildlife conservation, archaeology, and social work. Again, Go Overseas has a more robust list of volunteer opportunities in Egypt in our volunteer section, as well as several popular options below.
Planning Your Gap Year in Egypt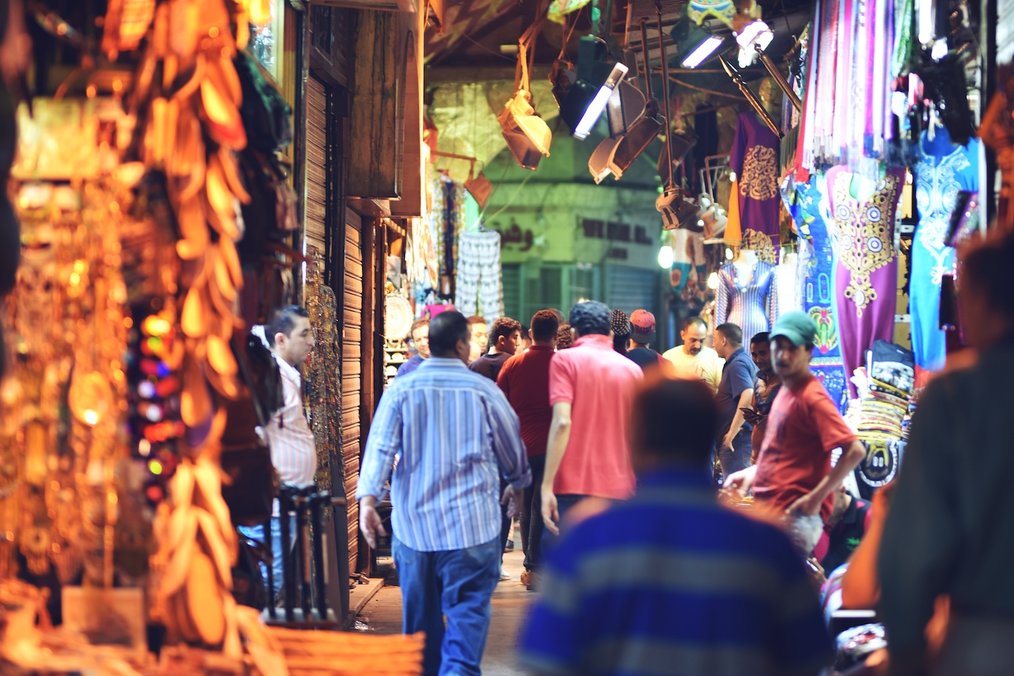 If you're all set to head out on your gap year in Egypt, here are some other important details to know first.
Visa Information
All visitors entering Egypt need a valid passport and visa. Gappers looking to just travel while in Egypt can obtain either a renewable single-entry 30-day tourist visa for $25 or a multiple entry visa for $35, both of which can be purchased upon arrival at an Egyptian airport.
However, Egyptian immigration officials occasionally deny entrance without explanation, so if you are worried about your eligibility for entrance, apply for a visa at an Egyptian consulate before departing.
If you will be either working or taking classes while in Egypt, you must obtain a work or study visa prior to leaving. Egypt also requires all visitors over the age of 15 who are in Egypt longer than 30 days to take an HIV test.
Affordability & Cost of Living in Egypt
The cost of living in Egypt is said to be about 50% lower than that of the US. Gappers can expect to spend between $150-$300 per month on a fully-furnished one-bedroom apartment.
Food, entertainment, and other lifestyle costs are very reasonable as well, with a typical dinner out costing about $5. One expense to budget is for beaches, most of which are not public and cost between $3-$5 per day. Public transportation is very reasonable, with bus fares starting at about 18 cents.
Culture & Etiquette
Egyptians are very friendly, welcoming people. Many visitors avoid befriending locals due to unfair judgments, so don't be afraid to really embrace the local culture and people.
With that said, women, in particular, should be aware of the difference in treatment they will most likely receive, and many women take precautions to avoid any type of harassment. These include wearing a fake wedding ring, wearing sunglasses to avoid eye contact with wishful men, and sitting with other women on public transportation.
There are several customs that visitors should be aware of. Regardless of which hand is your dominant one, Egyptians have different roles for both hands, with the left used for "unclean" functions such as putting on shoes and the right used for eating.
While there are some tasks that are obvious for giving tips (such as calling a cab or waiting at your table), tips are also accepted to get into a museum after hours or to get a seat on a "full" bus. This is not to be confused with bribery but rather a slight bending of the rules.
Health & Safety on Your Gap Year in Egypt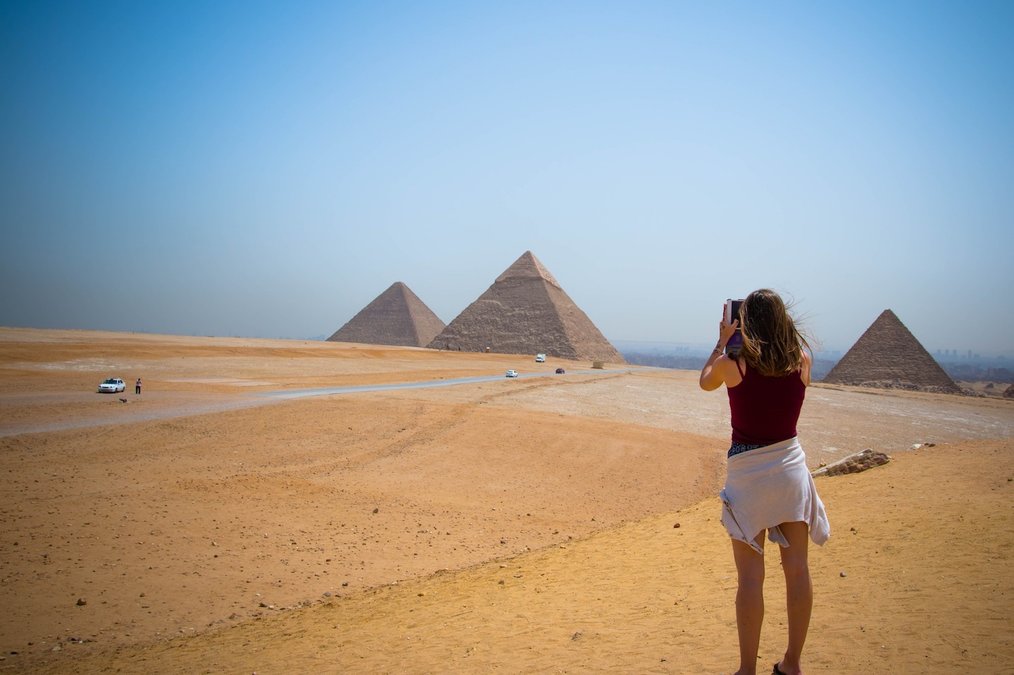 Whenever you travel overseas, it's important to keep in mind any special health or safety issues you might not be familiar with back home. Here's a quick recap of some important details about traveling and living in Egypt for your gap year.
Safety
Gappers are urged to stay alert when visiting Egypt. Though a beautiful country, Egypt has had its fair share of safety issues recently and situations turn dangerous very quickly.
Be especially careful of protests and demonstrations, which break out without warning and often turn violent. Note that it is illegal to take pictures of protests, so don't risk being detained just to get a selfie. Also be aware that there are a large number of undiscovered WWII-era landmines throughout Egypt, and all visitors should check with local authorities before wandering through an unknown area.
With that said, Egypt has developed a sometimes unfairly negative reputation, but just like any other area, simply protect yourself and your belongings, stay aware of your surroundings, and don't draw attention to yourself as a traveler and you should have no problems.
Health
Here are some quick tips to help you understand your health and medical care options while on your gap year in Egypt:
Medical care in Egypt is not as high-quality or as readily available as it is in the US. Emergency and intensive care facilities are limited, especially in rural areas.
Egypt is generally unpolluted and most water is safe to swim in, but it is not recommended that visitors walk around barefoot or enter stagnant water due to diseases and infections.
It is usually safe to eat freshly prepared food in hotels, chain restaurants, and river cruises, but beware of the food in non-reputable establishments.
It is best to avoid uncooked fruits and vegetables as well as non-bottled water, but be sure that the seal on the water bottle has not been broken (it is not unheard of for locals to bottle tap water and sell it).
To find out more information on vaccinations and other health-related topics, visit the CDC website.
Egypt is a fascinating destination, and visiting during gap year is a great opportunity to spend more time experiencing all this country has to offer than you would on a normal vacation. From cruising down the Nile to exploring the museums and monuments of Cairo and Alexandria, you'll learn most of your notions about Egypt are nowhere near reality – this country is full of pleasant surprises and eye-opening wonders.