Teach Abroad
The Ultimate Guide to Teaching English in Japan: Requirements, Salary, & Benefits
Get all the top tips and inside information on teaching jobs in Japan, salaries, benefits, and more with this ultimate guide.
If Japan has always been a top destination on your list, consider a different take on how to experience it. As a tourist in Japan, you'll often just scratch the surface. Teaching English in Japan allows you to live like a local, earning a great salary that can help fund your adventures.
If this sounds like the life you've been dreaming of, read on to find out about the requirements to teach in Japan along with the nitty-gritty about salaries, benefits, and the application process.
Requirements to teach in Japan
To teach in Japan, there are several minimum requirements you must meet to qualify for a visa.
You'll need:
Bachelor's degree. Your degree can be in any subject though a bachelor's in English, teaching, or journalism will certainly help you to stand out.
Clean criminal record. Don't worry about minor traffic violations!
Be a native English speaker. This usually means citizens of the US, the UK, Ireland, Canada, Australia, New Zealand, or South Africa.
Depending on the position, you may be required to have a TEFL/TESOL certification and/or at least 1-2 years of teaching experience.
Read more: What are the Requirements to Teach in Japan?
Types of English teaching jobs in Japan
English teaching jobs in Japan are diverse and there's something to fit every skill level.
Assistant Language Teacher (ALT): ALTs are commonly recruited through the Japan Exchange and Teaching Program (JET) and work in K-12 public schools across Japan. They are considered classroom assistants but are expected to plan and present lessons on language and culture.
Teacher at a private language academy (eikaiwa): most program providers place English teachers at private language academies that cater to children and adults. Hours can be during the day for adults but classes for children will be held in the afternoon and evening.
Teacher at international school: private international schools generally require that teachers have a teaching license and some experience so these jobs may not be suited to entry-level TEFL teachers.
University lecturer: English teachers at universities enjoy low teaching hours and a competitive salary. These jobs are extra competitive though and having an advanced degree is usually required or preferred.
Business English teacher: some recruiters specialize in arranging private and group lessons with businesses. English teachers who focus on business English tend to spend a good portion of their days traveling from site to site to give lessons.
Outside of their regular teaching positions, some English teachers may choose to give private lessons to make extra cash.
Where to find teaching jobs in Japan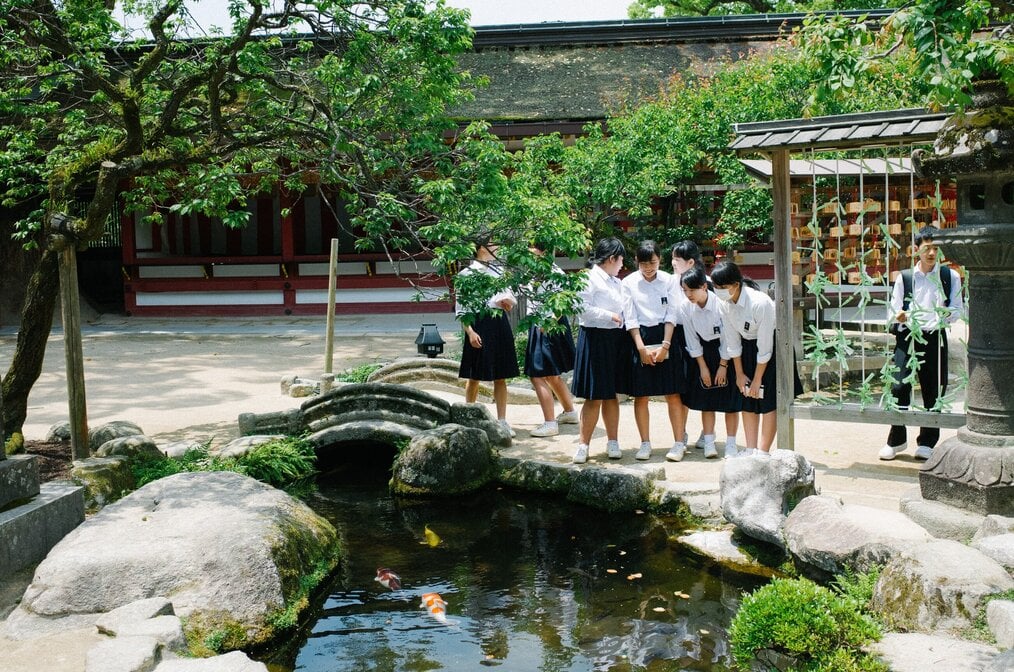 English teaching jobs in Japan are plentiful but you'll still need to know where to look to find the perfect roles for you.
Program providers/recruiters: these are organizations that work directly with you to place you in a teaching position. Most work with local language academies but some can place applicants in private ALT positions. The perks of program providers are that they also offer visa assistance, help you secure housing, and often run in-country orientations to aid your transition to life abroad.
Government-sponsored program: JET is the Japanese government's teaching program and it attracts thousands of applicants yearly. While the application is rigorous, it's worth it to work as an assistant teacher in a public school. JET is a trusted and established program that provides good peace of mind to first-time teachers.
Job boards: if you prefer to search for job listings yourself, there is a wide range of job boards out there. Find listings on Go Overseas, GaijinPot, and Dave's ESL Cafe.
Feel free to search for jobs using several avenues in order to widen your job search. With more options, you'll have more room to negotiate salary and benefits!
How to apply for English teaching jobs in Japan
After you find a few great jobs that spark your interest, you'll need to prepare your application. Most applications ask for the following items during the application and recruitment process:
Copy of passport photo page
Transcripts and/or copy of degree/TEFL certificate
Resume/CV
References
Passport-sized photos in business attire
A clean criminal background check
Applying for jobs in Japan can be a long and document-heavy process so it's best to stay organized and request materials like transcripts and background checks early.
In terms of when to apply, there are generally two hiring times. One is just before the school year starts in April, from January to March, and the other is just before September, between June and August. These are the best times to find a job in Japan for international schools, universities, and dispatch companies.
Best places to teach in Japan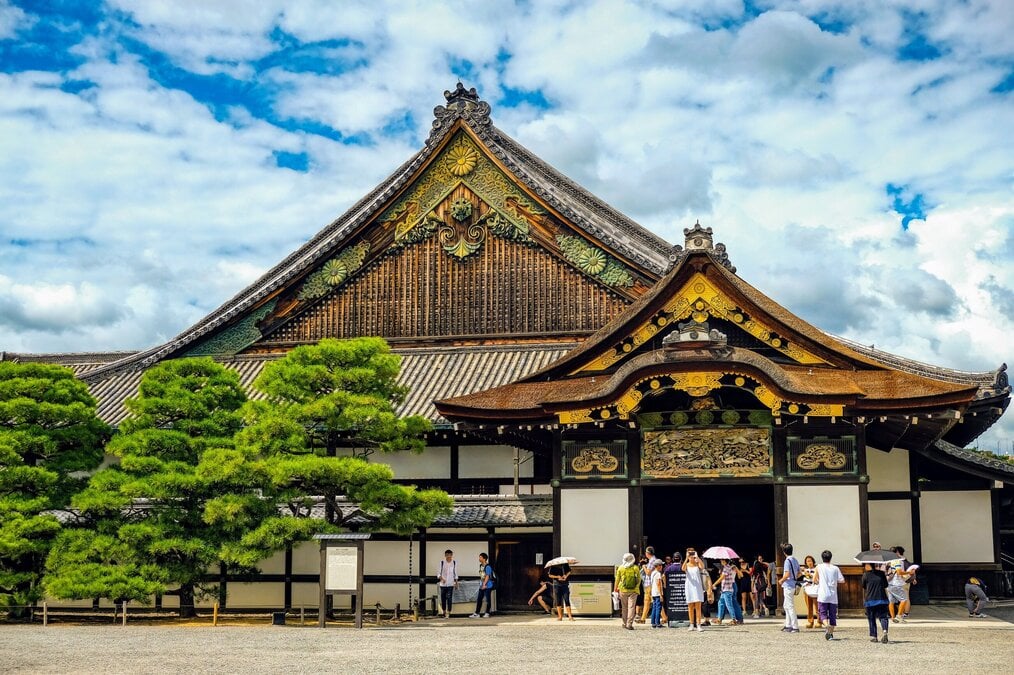 Let's be honest, teaching anywhere in Japan is bound to be an incredible experience, with each city, town, and village brimming with its own unique flavor and charm.
If you're interested in teaching in one of the top cities frequented by past and present English teachers, though, we've got you covered.
Tokyo is the place for you if you're looking for a buzzing social scene and top restaurants and shopping in one of the world's most technologically advanced cities.
Osaka, the street food capital of Japan, is known for its friendliness and openness – great for foodies looking to mingle with local residents.
Fukuoka is where it's at if you want laid-back beach vibes in a not-too-big, not-too-small city.
Kyoto is considered one of the most picturesque cities in Japan due to its historic shrines, temples, and all-around beautiful architecture.
Keep in mind, teaching English in Japan will require flexibility and you may not have total control over where you are placed. However, it's always good to come to the table with some location preferences!
Read more: The 7 Best Cities to Teach Abroad in Japan
How much money can you make teaching English in Japan?
Japan is one of the best-paying countries for English teachers abroad. English teachers in Japan can expect to receive around $2,200-$5,000 USD per month depending on the position and your years of experience.
In addition to a high salary, English teaching jobs in Japan come with great benefits. Positions may include fully paid or subsidized accommodation, health insurance, and flight reimbursement. Specific benefits vary by position but most program providers in Japan help with housing, visas, and Japanese bank accounts as well as running orientations to introduce new teachers to the country and culture.
Can I teach in Japan without a degree?
Unfortunately, Japan is not a country where you can teach without a bachelor's degree. In order to secure a visa, prospective teachers will need to show proof of a minimum of an undergraduate degree in any subject.
If teaching in Asia is first on your list, don't give up on your dream just yet. You still have several good options for countries that don't require a degree to teach English abroad.
What is the age limit for teaching English in Japan?
Due to laws related to retirement age, English teachers in Japan must be under the age of 60. Although teachers up to age 60 can be legally hired, older adults may have trouble finding positions over age 50 due to instances of age discrimination within the English teaching field.
Don't worry though, there are still many other exciting places for older adults to teach, such as Thailand and Cambodia.
Is it hard to teach English in Japan?
Teaching English in Japan is competitive so it's important to make your resume shine. To give yourself the best chance of standing out in a crowd of applicants, you should think about getting a TEFL certificate and acquiring some experience teaching, whether paid or volunteer.
While advanced degrees in teaching or English are valued and can lead to better positions or higher pay, investing in further studies is really only wise if you plan on making teaching English abroad a long-term career.
Read more: How to Create an ESL Teacher Resume that Will Get You the Job
Is teaching in Japan stressful?
The stress you may feel depends on a number of things, including how much experience you have, the support you have at work, and your access to resources for planning and delivering lessons.
That said, it is generally understood that standards for both teachers and students in Japan are high and you may be expected to work long hours. Even assistant teacher positions like those with JET are considered professional roles that you will find yourself devoting time to outside of regular working hours.
Like every country, teaching in Japan has numerous pros and cons so do your research before taking the leap!
separator_solid
---
Give teaching English in Japan a try
Japan is a great country to add to your list whether you want to teach abroad during a gap year or are looking to start a new career abroad in international education. You have a lot to gain – exposure to a new language and culture, great pay, and the chance to travel around a beautiful country. Why not give it a try?