Teach Abroad
How to Get a Job Teaching English in Japan
Ten years ago, I decided to uproot my life and move to Japan. I started in smaller towns in the country, and eventually found my way to bigger cities. During that time, I worked a wide variety of teaching jobs, as well as some gigs on the side. It was incredible to be involved with such a wide spectrum of work in Japan, as I was able to progressively get better jobs due to networking and experience. Many other foreigners have made their way to Japan as well to take advantage of the opportunities available there.
There is no ignoring how popular teaching English in Japan has become over the past few decades. The culture has attracted so many to their small island. However, finding a job there can seem like a giant hassle, especially if you are still in another country. If you are interested in teaching English and experiencing a new way of life, here are some helpful tips for how to get a job teaching in Japan.
(Don't miss our ultimate guide on how to get a teaching job anywhere in the world and what you need to know before teaching English in Japan!)
Why is Teaching in Japan so Popular?
There are many advantages to living abroad in Japan. Japan is a beautiful country with some of the most breathtaking historical monuments, temples and shrines. It is arguably the most industrialized Asian country, and it is incredibly safe and clean.
Furthermore, the teaching jobs available in Japan have some of the best compensation packages for English teachers that Asia has to offer. Salaries for teaching English in Japan are respectable, and many teachers find they love teaching in Japan enough to make their career out of it.
Still need some convincing? Read more about why you should teach English in Japan.
Before you head off to the Land of the Rising Sun, there will be some things you'll need first to ensure you can get a job and have a smooth transition to teaching abroad in Japan.
Qualifications to Teach in Japan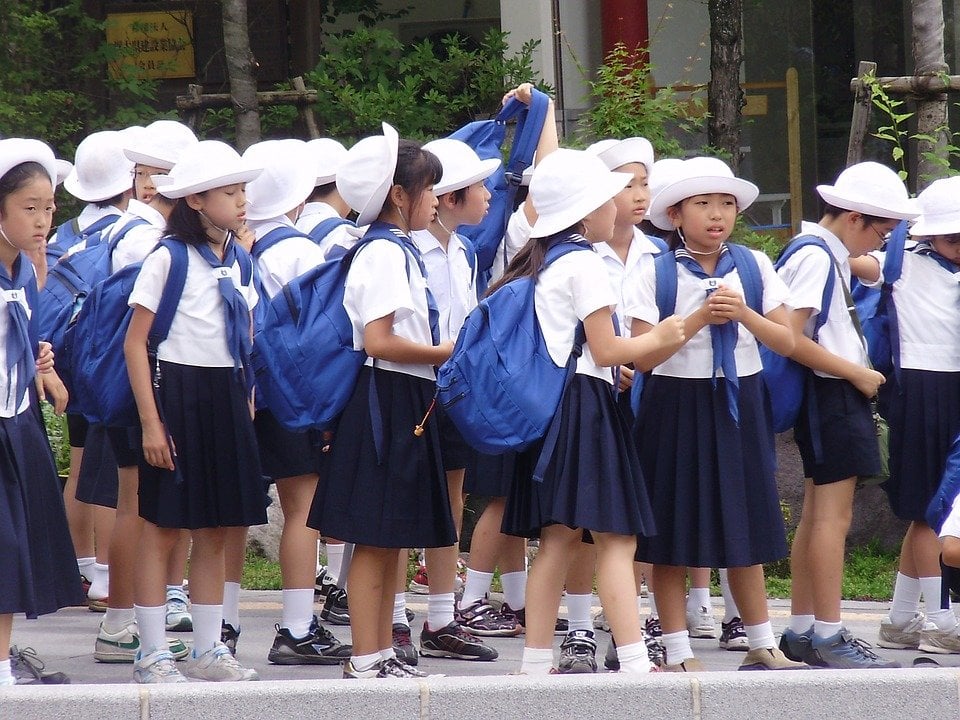 Many prospective teachers are unsure of the qualifications they'll need to prove in order to get a teaching job. Here's a quick run through of them – and keep in mind that these are pretty "fixed." Japanese schools expect these, and often more, in order to secure a role teaching their students.
Requirements:
Be from a Native English-speaking country -- England, Australia, New Zealand, Canada and the United States are the most common countries most teachers come from. Be careful though because Japan is strict about which countries are considered Native English-speaking countries. Even if you are a proficient English speaker, countries like Poland, Germany or Brazil are not considered native countries in the eyes of Japan.
Bachelor's Degree -- As they say: "Don't be a fool. Stay in school." Besides, a Bachelor's degree is required for most teaching positions in Japan.
100% Clean Criminal Record -- Crime doesn't pay, kids. Especially not if you want to become a teacher in Japan, as you're not going to get a teaching job if you have a criminal record.
Teaching Certification -- Getting your TEFL, TESOL or CELTA certification can be a big help to you landing a teaching job in Japan. Need help getting started? Check out the Go Overseas TEFL Courses page.
Start Up Cash -- Even if you land a teaching job in Japan quickly, you may not get paid right away; your first monthly paycheck usually comes in the second month of working. Therefore, having some extra cash, say around $2000 or one month's living expenses, is better than taking on credit card debt or struggling for a couple of months.
When to Apply for a Teaching Job in Japan
The school year starts in April in Japan. There are generally two hiring times in Japan. One is in just before April, from January to March, and the other is just before September, between June and August. These are the best times to find a job in Japan for international schools, universities and dispatch companies.
Where to Find Jobs in Japan
There are many options when looking for English teaching jobs in Japan. Obviously, the Go Overseas Teaching Job Board is a great place to start. You'll find new jobs posted regularly, and consistent opportunities to apply for teaching jobs in Japan.
To help cast a wider net, there are several other websites that are worth checking out to see if you find any jobs of interest. Gaijinpot is one of the most popular job websites, as is Daijob. Japan English Teacher also has many job listings for English teaching jobs.
Remember: Teaching is a respected position in Japan, so bring a professional attitude. If you put a concerted effort into finding a teaching job in Japan, there are a lot of opportunities and great career prospects.
Common Types of English Teaching Jobs in Japan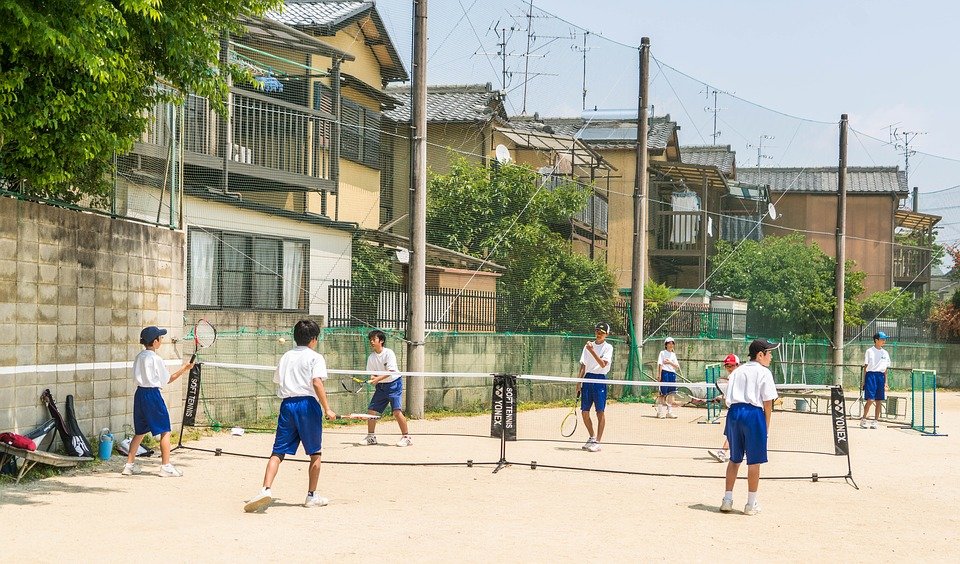 When you are ready to start actually looking for a job in Japan, it helps to know the various job types available. There are several different types of English schools and each has its own methods of operation. Reviewing each type will help you determine which type(s) is right for you; this is some valuable insight to help you find a job in Japan faster – and one you'll enjoy more!
Dispatch Companies
One of the more popular methods of working in Japan, various "dispatch companies" hire foreigners under contract.
Foreign English teachers are then sent to Japanese public schools to assist with English classes. Level of schools, hours working, living arrangements and payment are greatly dependent on the contract with the dispatch company. Interac and the JET Program are common roads to working in Japan. These companies are connected to many certification programs like TEFL and CELTA in other countries and hire from outside Japan. These jobs come with little challenge as you are mainly supporting the Japanese English teachers in schools. However, dispatch companies are a great place to start your teaching journey in Japan.
Eikaiwa (kyōshitsu)
Eikaiwa (pronounced 'ay-kai-wah') schools are private companies that offer English lessons to Japanese people of any age. Students come to the class to learn English from a set curriculum from native English speakers. Daily teaching hours tend to be low, but so are vacation days. This, again, depends on the contract with the company. A popular Eikaiwa company is Berlitz; however, many smaller companies exist as well.
International Schools
There are many different grade levels in international schools, but the majority of them are based in kindergarten. International schools offer some of the best contracts to foreigners. These private schools usually hire from within Japan, but there are exceptions.
International schools have native English speakers teaching one class for a year. Teachers follow a curriculum, but generally have control of their own class, usually paired with a Japanese teacher. In my opinion, this is one of the best teaching jobs in Japan. If you love working with children and being challenged in your work, international schools are a great option.
Higher Education
There are many English teaching jobs available in universities throughout Japan. However, acquiring these jobs is very difficult, especially from outside of the country. Many of these jobs will require a Master's Degree or higher to be considered. These jobs are commonly found through networking with other foreigners in those positions.
Private Work
There are many additional jobs that can be done privately in Japan. With proper funding, you could open your own English school. Without proper funding, you can always offer private English lessons to Japanese people. Another great aspect of working in Japan is that there are always companies looking for various foreign talent. English voice work, modeling, and acting are potential opportunities in major cities; however, be careful as this work is not usually consistent. Networking is key in Japan, and if you speak Japanese, you have a major advantage.
Additional Information about Japanese Teaching Contracts
Whichever English teaching job you apply for, always read your contract. Look over your contract thoroughly, especially when negotiating these items:
Start date (and end date, if relevant)
Salary, benefits and bonuses, if any
Housing (if included or if not)
Working hours
Vacation days
Visa sponsorship
Medical insurance
Airfare ticket (if included or not)
Living in Japan can be an amazing experience and working there can provide so many possibilities for life. I am so grateful for the time I have spent teaching in Japan. Travelling allows us to grow as people, and I certainly learned a lot from living abroad. Japan provides a good bridge between western and eastern philosophies. So, if you are also looking to venture out into the world, check out what Japan has to offer.
Sign Up for Teach Abroad Details
A regular dose of travel info & inspiration, delivered straight to your inbox ✈️🌎👋