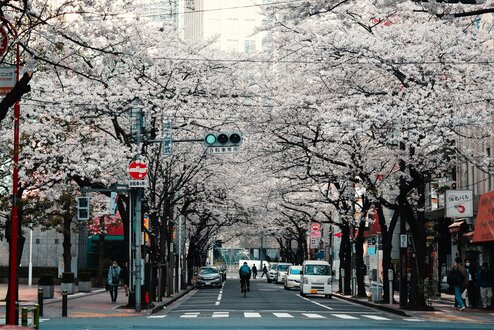 Teach Abroad
Commonly Asked Questions about the Japanese Exchange and Teaching (JET) Program
Find the answers to all of your burning questions about the Japanese Exchange and Teaching (JET) Program such as how to apply, interview tips, and much more.
If you're looking for a way to teach English in Japan, look no further than the Japanese Exchange and Teaching Program to get you started.
The Japanese Exchange and Teaching Program (JET) is a fantastic opportunity for recent graduates, seasoned teachers, or career changers to teach English in Japan. Read on to learn about program eligibility, how to apply, what to expect, and more.
What is the Japanese Exchange and Teaching (JET) Program?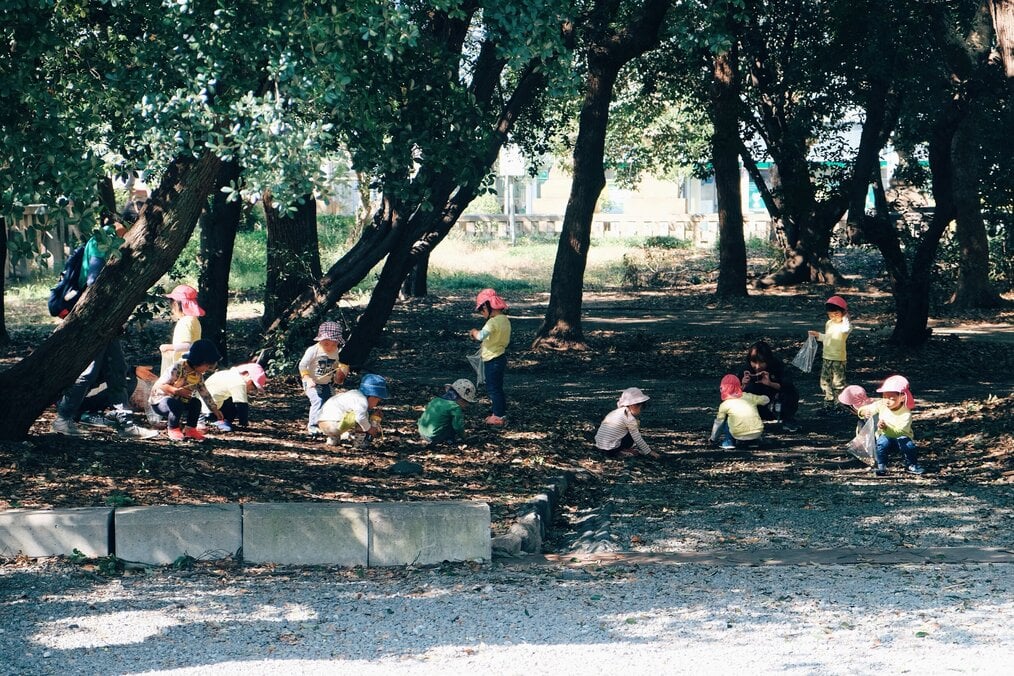 The Japanese Exchange and Teaching (JET) Program is a government-run cultural and English language exchange. The program is made up of three positions:
Assistant Language Teacher (ALT): the majority of participants (90%) are ALTs. This initiative aims to raise the national English language level by bringing native speakers into the classroom.
Coordinator for International Relations (CIR): this position requires a high level of fluency in Japanese and focuses on administrative projects like translation and editing and the organization of cultural exchanges.
Sports Exchange Advisor (SEA): these positions can't be applied for and are only recruited for when a need arises. SEAs have coaching qualifications and experience and promote their sport as a cultural exchange.
If you're reading this, you're likely interested in applying to the ALT program within JET. From here on, we'll be explaining the ALT process!
Is the JET Program hard to get into?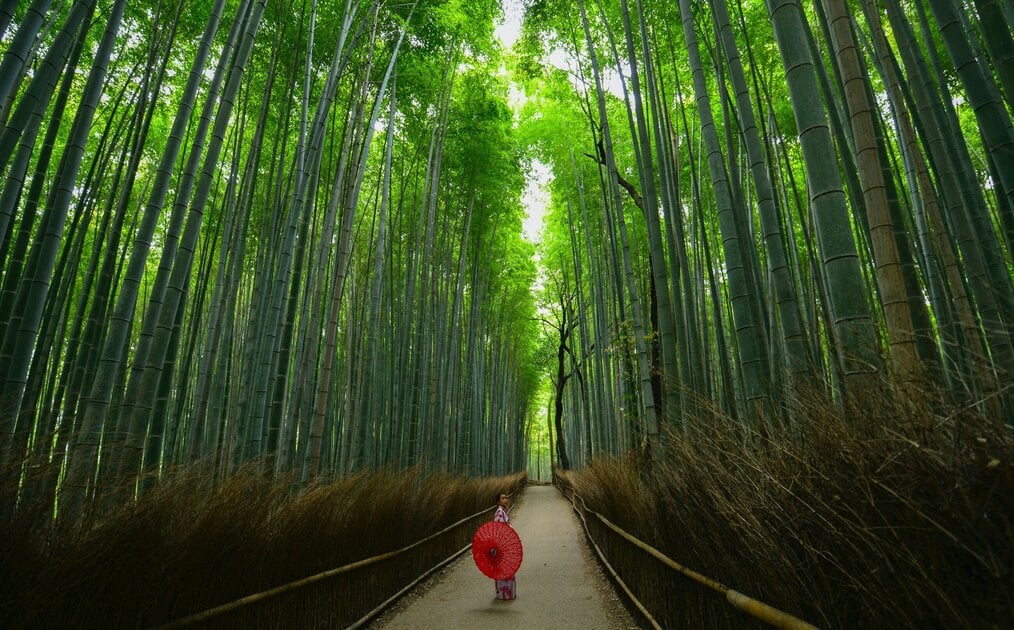 The JET Program is considered competitive. The program receives between 4,000-5,000 applications every year and only around 1,000-1,100 of those are successful. Make sure you meet the minimum requirements and have a solid idea of why you want to do the JET Program.
What are the requirements for JET?
As a competitive program, it's important to make sure you meet the requirements before applying. The JET program accepts native or fluent English speakers from a variety of countries.
For the 2022-2023 school year, ALTs represent over 50 countries, although most come from the US, the UK, Australia, New Zealand, Ireland, and Canada.
Here's a look at who is eligible for the JET Program:
Be a US citizen (nationals of other countries must apply through their country's JET Program)
Have a bachelor's degree in any subject (or if finishing your degree, have completed your studies by June 2023)
Have a clean criminal record
Have an interest in Japanese culture
Not have declined a position offered in the previous application cycle
Do you need a degree for JET?
A bachelor's degree is a requirement for teaching in Japan and the JET Program is no different. While your degree may be in any subject, English or teaching majors may receive preference during the application process.
Do you need a TEFL certificate for JET?
A TEFL or TESOL certificate isn't a requirement for the JET Program but it's possible to upload your certificate as a supplemental document.
If you don't already have a TEFL/TESOL certificate, it might be a good idea to get one. Not only will an English teaching qualification help you to feel more confident in the classroom but it could give you a competitive edge over the thousands of other people applying to the program.
Want to really stand out? Get a 160+ hour TEFL certificate!
What is the average JET Program salary?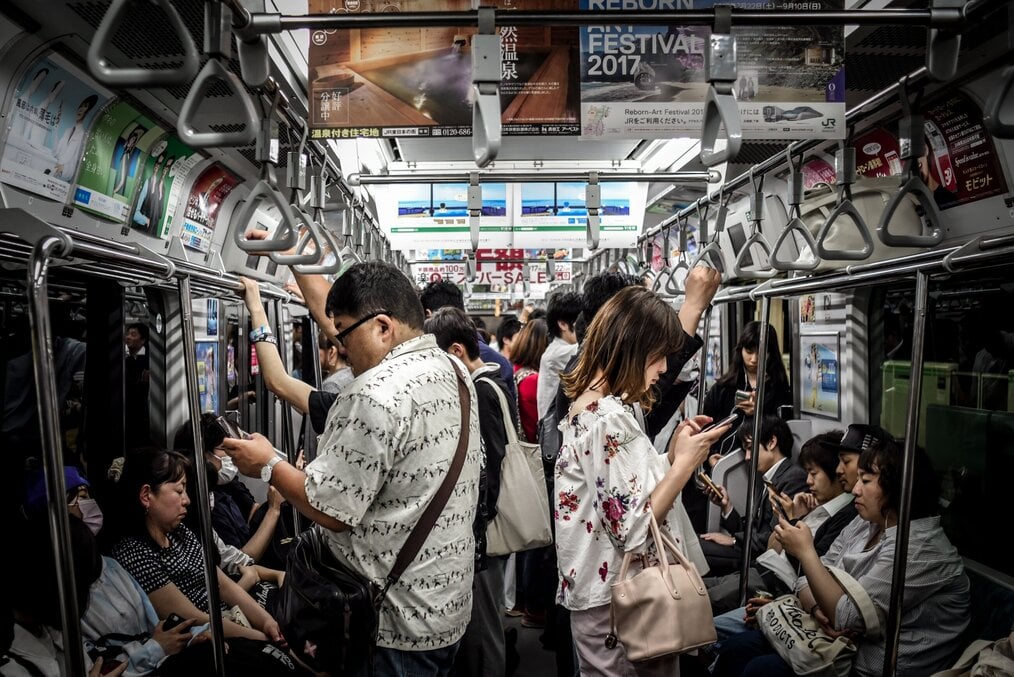 The salary for ALTs participating in the JET Program begins at ¥3,360,000 ($24,532) a year and increases every year. By the fifth and final year, you will be making ¥3,960,000 ($28,927). These amounts are before tax.
Your monthly income will be taxed and you'll have insurance costs for health, employment, and pension deducted. Though your monthly take-home pay in US dollars will fluctuate due to the exchange rate, 1st year ALTs can expect to take home around $1,750 a month.
How do I apply to the JET program?
The JET Program application process is fairly detailed and long so it's crucial to be organized! Generally, applications open at the end of September and close in mid-November. After the in-person interviews are held in late January through early February of the following year, you'll be notified by March of an acceptance or rejection.
If accepted, your placement should arrive by May. By July, you'll be in Japan!
The following documents are required at the time of application:
Application form
A two-page, double-spaced Statement of Purpose essay
Two letters of recommendation (from current or former professors or work supervisors)
Medical self-report form
Proof of graduation from university
University transcripts
Proof of US citizenship (copy of passport, birth certificate, etc.)
Supplemental documents are also accepted (or required) based on individual circumstances:
Physician health form (if you see a doctor regularly for a physical or mental health condition)
Criminal background check (if you disclosed a criminal history in the application)
Teaching license
TESOL/TEFL certificate
Japanese language proficiency
Although the program opens in September, you should start preparing and gathering documents several months before to ensure you have everything you need for the most competitive application.
How do I pass a JET interview?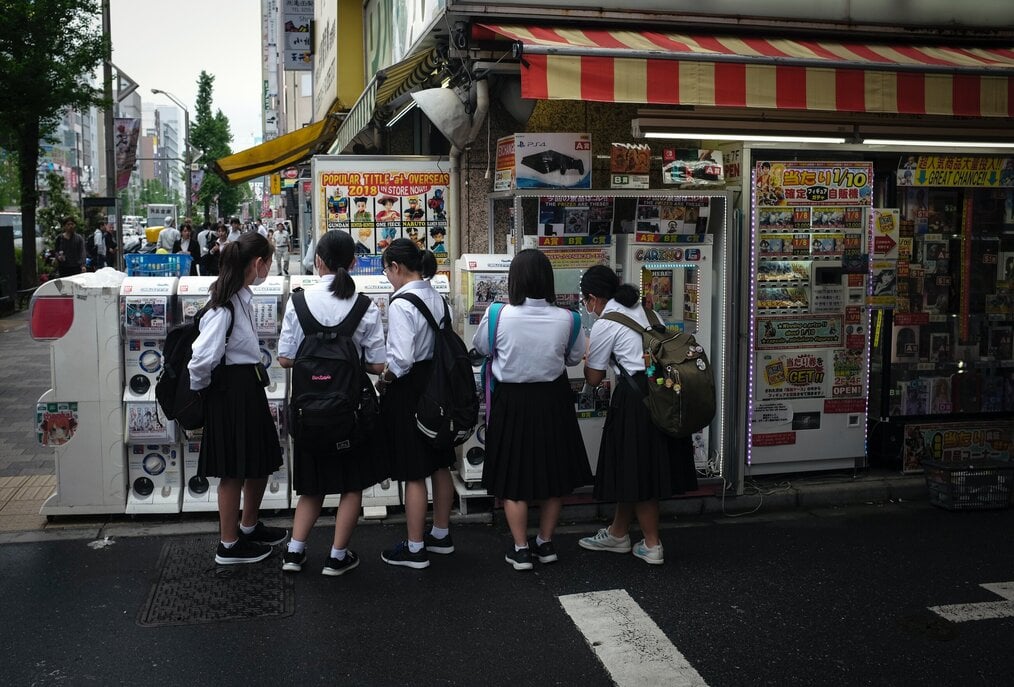 The in-person JET interview can be a scary prospect for some. Preparation is key so do your research into the kind of questions they will potentially ask.
While there is no specific dress code, business attire is essential. Traditional interview wear in Japan is a black suit with a white button-up shirt for both men and women. Women are usually expected to wear close-toed heels (though this is not without controversy!
What is the dress code?
Teachers and ALTs alike are expected to wear formal business attire while in the classroom. This means a suit for men (including sport coat) and a skirt or pants suit for women. Hair should be clean and neat and free from dye (outside of what are considered natural hair colors). If you have any visible tattoos, they must be covered.
Your school will give you specific instructions as to the expected dress code, but know that jeans will probably not be part of it!
Can you do the Jet Program if you have tattoos?
Tattoos have long been associated with organized criminal activity (the yakuza) in Japan. Although you can travel to Japan with tattoos, you may not be allowed to enter certain public venues like bathhouses or inns if your ink isn't covered.
Fortunately though, having tattoos will not impact you during the JET Program's selection process. However, if selected, you should be sure that your tattoos are covered at all times during school hours and while attending after-school activities. This may mean some discomfort during the hot summer months but it's important to respect the cultural norms of your host country.
Does the JET Program pay for housing?
Housing isn't automatically included in your JET Program benefits. Your school will generally arrange an apartment for you but you will be responsible for paying rent and utilities. For that reason, coming to Japan with some savings (several thousand dollars to be safe) to cover start-up costs before your first paycheck.
The type and quality of housing vary but you are guaranteed to have the basics that you need to move in right away.
What are the benefits of the JET Program?
You may be wondering, if housing isn't paid for, what benefits will I receive from the JET Program while working as an assistant language teacher?
Competitive salary and stable daytime working hours
Flight reimbursement for flights to and from Japan
Four types of insurance: health, accident, pension, and employment
Free online Japanese lessons from beginner to advanced
Pre- and post-arrival orientations
Ongoing training throughout the program
Help opening a local bank account
Post-JET conferences and workshops to support next career steps
Many ALTs stay with JET for more than a year due to the fact that the hours and pay tend to be better than working in a private language academy (eikaiwa). Eikaiwas usually require split shifts, late evening or night hours, and/or weekend hours.
Can you bring family on the JET Program?
If you are legally married and/or have children under the age of 18, your family member(s) are eligible to come to Japan as your dependents. They will be given a separate visa from yours. Unfortunately, fiancés and common-law partners don't qualify for the dependent visa. Additionally, due to Japan's ban on same-sex marriage, same-sex spouses can't apply for a dependent visa.
Can I bring my pet to Japan with me if I do the JET Program?
While the answer to this question isn't an outright no, the process of bringing a pet into Japan is complex and the JET Program discourages it. The initial orientation schedule is packed and the provided accommodation likely does not allow pets. If your school offers you free or subsidized housing, that likely will not allow pets either.
If you can't bear to part with your pet for a year or more though, although it isn't easy it is definitely possible to bring your pet. Previous JET participants were successful in importing their dog or cat, either by bringing them directly or having a friend or family member bring them to Japan after they were settled.
Because Japan is a rabies-free country, there are several important steps for importing cats and dogs so be sure to read up on the process before making a decision.
How many years can you do the JET Program?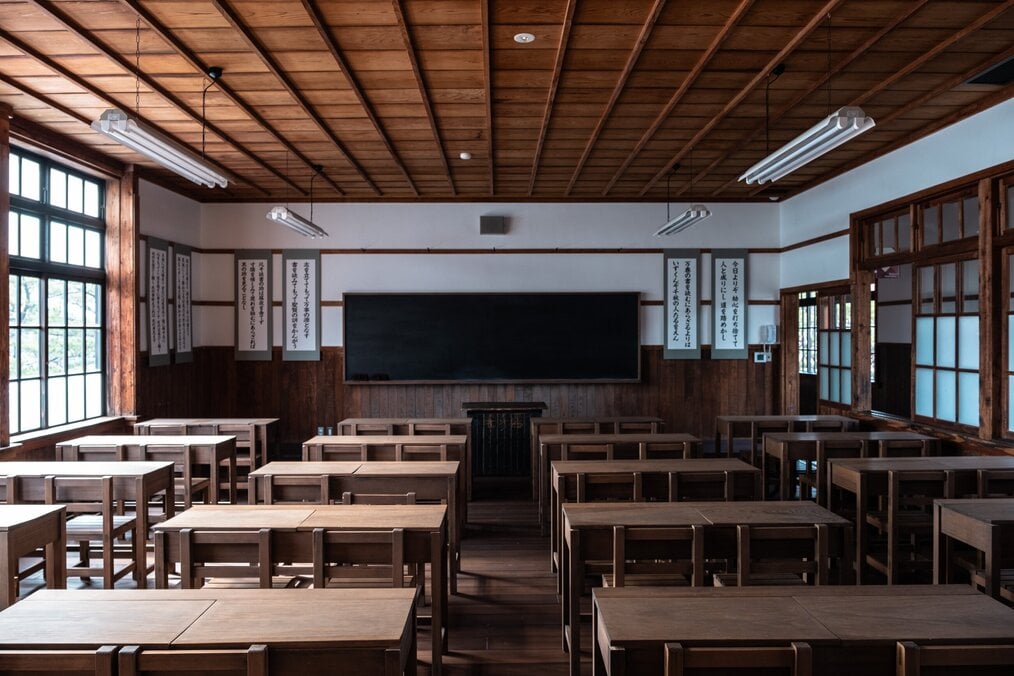 You can do the JET Program for a total of 5 years. Each contract is for 12 months and can be renewed yearly if your school is happy with your performance.
Is the JET Program worth it?
Whether the JET Program is worth it depends on your goals and expectations. If you're interested in teaching kids and teens and excited about living in a culture very different from your own, you will likely find the JET Program to be a once-in-a-lifetime opportunity and so worth the effort.
Not everyone has a positive experience though.
Potential reasons the JET program may not be right for you:
They wanted to be placed in a specific city or region but received a different placement. This program can't guarantee preferred placement requests so you will need to be flexible and open-minded to end up anywhere in Japan.
They felt the workload was too intense. JET is a teaching program so if you aren't interested in teaching English, it will probably not turn out to be the experience you wanted. If your primary reason for applying is to live and travel in Japan, consider a language program instead!
They felt the workload was too light. Some schools may not know how to properly utilize their ALTs, leaving them with a lot of free time. It can be frustrating to be pushed aside, especially when you are excited to teach and bursting with ideas. Try to use any extra time doing something fulfilling and productive like learning Japanese, taking an online class, or learning a new hobby.
They didn't get along with their coworkers. Let's face it, you're never going to get along with everyone you work with. Even though you expect that exchange programs such as JET should be experts at welcoming foreign assistant teachers, that's unfortunately not always the case. Every school placement is different and sometimes it's luck of the draw. That said, having difficult coworkers can teach you to be a better teacher and worker in general – you just need to look for the silver lining!
If you go into the experience with a positive attitude and the ability to roll with the punches, you will always be able to find something you like even when things are difficult or unexpected.
What can I do after JET?
Whether you stay one year or five, it's important to think about what you'll do after the program ends. You have several great options for the future both in and outside of teaching English.
Stay in Japan, move to another country, or head home – there are pros and cons to every option and what you choose depends on what's best for you.
separator_solid
---
Teach English in Japan with JET!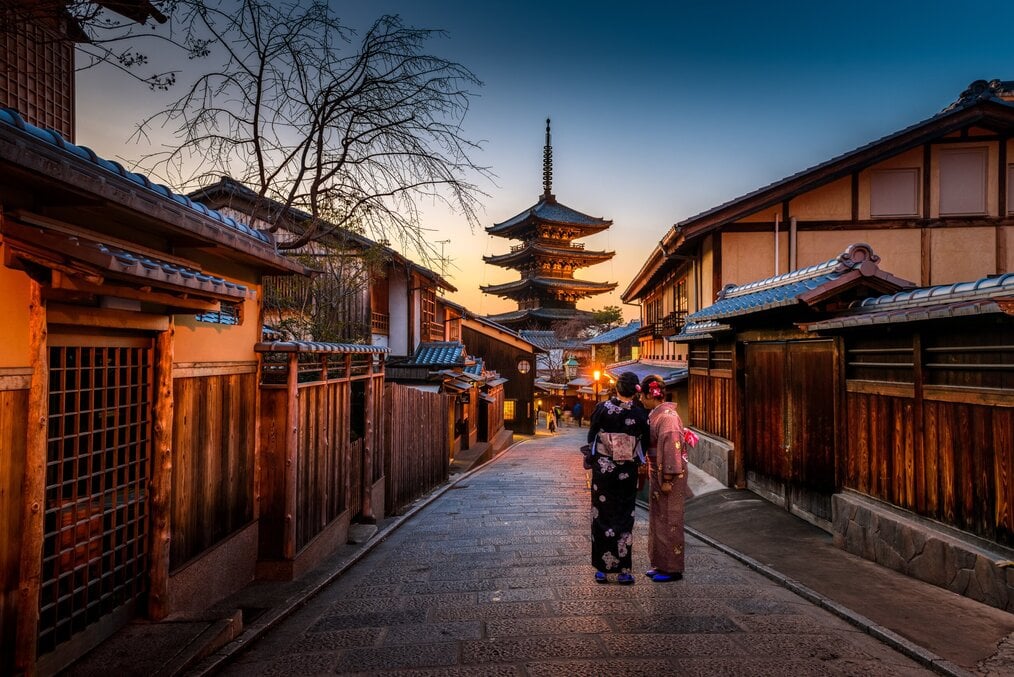 The JET Program is a fabulous opportunity for aspiring or experienced English teachers to live and work in Japan through a trusted and established program. While we can't tell you exactly how your teaching placement will go, we can assure you that your experience will be unforgettable.
What are you waiting for? Start preparing your application for the next JET school year!
Learn more about teaching English in Japan: