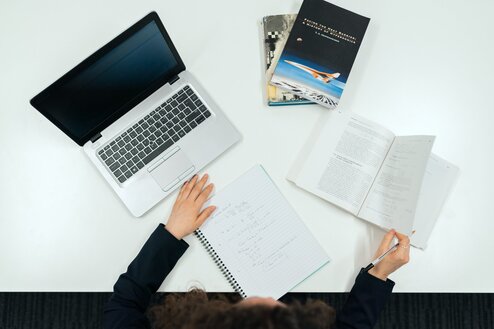 Teach Abroad
How to Find ESL Students as a Private Tutor
Interested in building a career as a private English tutor, or just looking to supplement your income by teaching a few students a week? Learn how to market yourself with these six simple steps.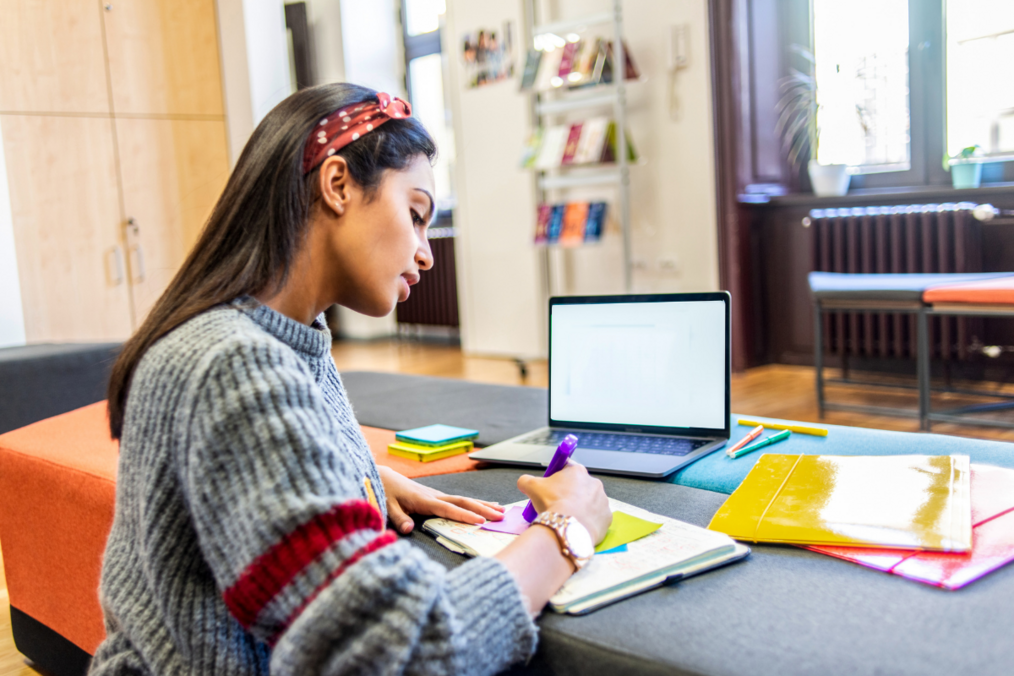 Teaching English as a second language (ESL) is a fantastic opportunity to work abroad, make an impact on your student's lives, and immerse yourself in a new culture. That said, like any business, establishing and marketing yourself will be a significant hurdle. Due to this, many ESL teachers seek employment with companies that provide them with students.
However, if you're interested in building your own business as a private ESL tutor, these steps will help you grow from getting your first student to being the go-to ESL teacher in your city.
Tutoring gigs are all about networking
Networking? Isn't that something for business people at fancy cocktail parties?
Networking is essential to find jobs teaching or tutoring English abroad. Once you get known as a tutor and build up your reputation, your clients will begin recommending you to their friends and family. To start, consider lower-paying gigs as you build your reputation and work your way up to higher-paying clients. Also, if you have friends who also tutor, have them recommend you to the clients for which they don't have time.
Trust me; it's not as hard as it sounds! To help you get started, here are six tips for finding paid tutoring gigs as an ESL teacher abroad.
1. Research the going rate
Are you new to town with no contacts or local friends? Your first step is to find that initial job. Research the going rate for a tutoring gig in your city so that you don't accept any underpaid jobs. For me, the rate was around $30 USD for a one-hour English class at an academy (teaching part-time). I used that rate to negotiate tutoring jobs, where I expected about that amount or slightly less.
Students are always looking for a tutor or someone to help them edit English essays.
Be sure to ask around and see what others are charging. Some clients will ask you to set your own rate, so keep a fair number in mind. You can even quote a bit higher than your target rate, with the idea that you can negotiate.
If you're tutoring two or more students, charge per student per hour. I once taught a tutoring class of six kids that I set up with a group of parents. I was given a room at the high school I taught at for free, and I charged a low rate of $8 USD per student. But with six students in a class, I was able to make almost $50 USD in one hour!
If you need a little help coming up with a going rate for tutoring, Go Overseas has compiled a list of salary expectations for the top teaching abroad locations. While some countries already have an hourly rate for teaching and tutoring, in other countries, you can come up with your own rate based on the monthly salary.
Note: While researching salary expectations based on location, also ensure you understand the local laws for tutoring on your visa type. Some countries, like China, have outlawed companies hiring private English tutors.
2. Check job boards and listings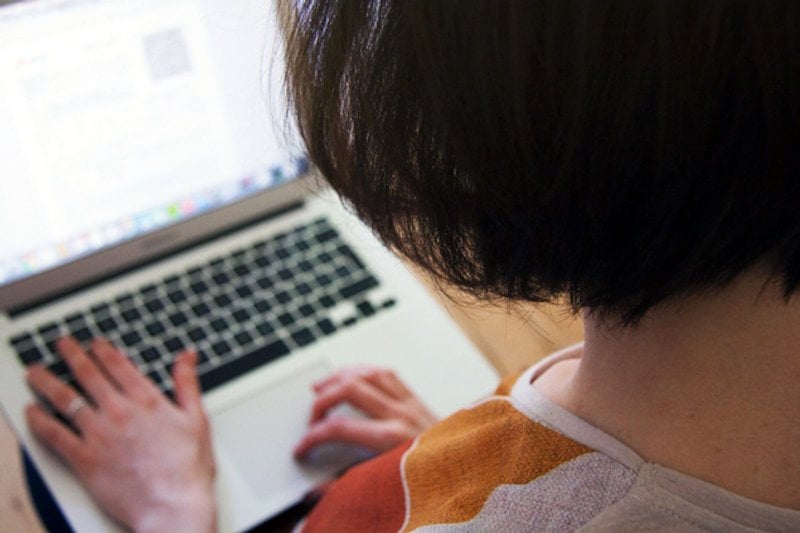 This old-school method of finding a job has worked for me in the past. Sometimes students and clients post job listings in cafes and places that international English speakers frequent. Chances are you've seen one of these boards, but if you haven't, try checking one at the local university. College students are always looking for a tutor or someone to help them edit English essays.
If you're not having luck there, you can also try online expat websites and social media groups. Many of these sites will have classified advertisements where locals look for tutors and teachers. Not sure which websites to use? Ask around or try googling your city name with "expat" -- but make sure to avoid the common ESL job scams!
Note: We have our very own job board right here at Go Overseas!
3. Join networking and expat groups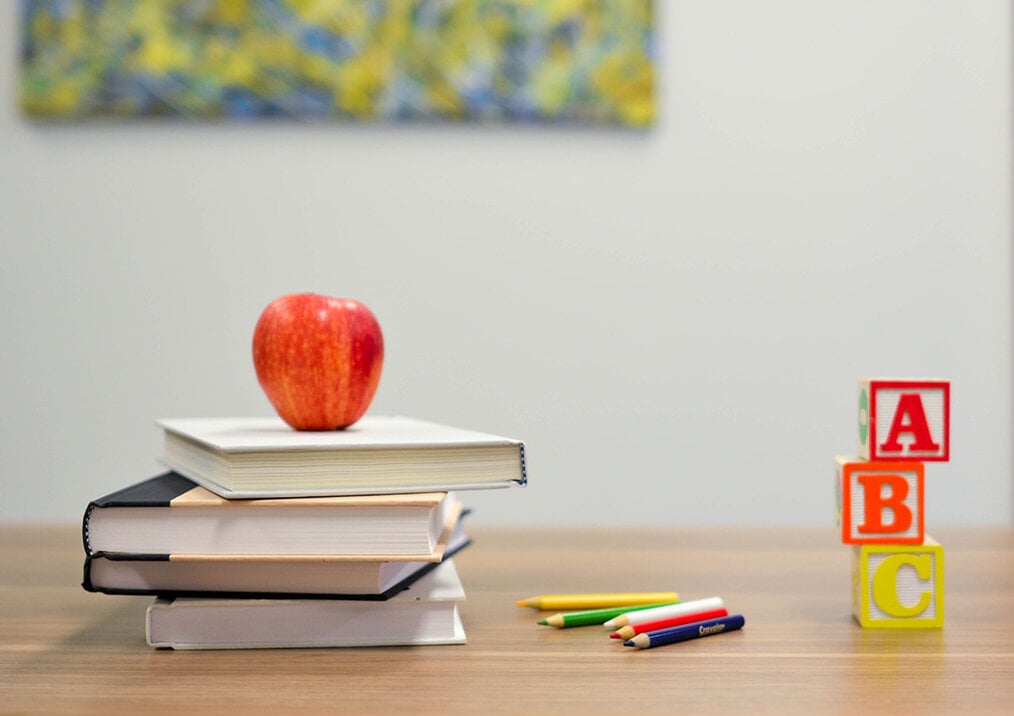 Private expat groups are commonly hosted on the social media networking app called WeChat, and similar alternatives like WhatsApp. On WeChat, there are plenty of 200+ person groups mainly targeted at expats. I'm part of a salsa dancing group, a women's networking group, and a health and wellness group. There are even group chats for expats in my neighborhood and the coffee shop down the street!
Let your local friends know you're looking for people to tutor. They'll keep you in mind when someone they know needs help.
I can't tell you how often tutoring jobs are posted in these WeChat groups! Joining networking groups can not only help you make friends -- you can find work too!
Check out what social networking apps are most common in the country you're teaching in and join as many as possible. Beyond WeChat, Facebook groups are also commonly used for Expats.
4. Network with local friends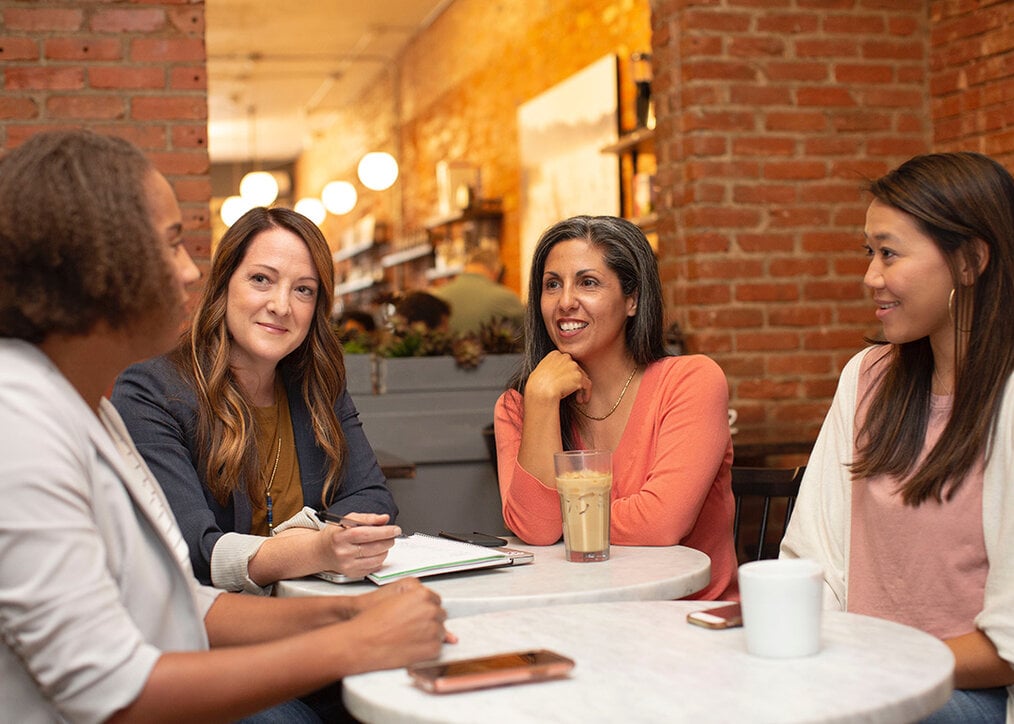 As a Master's student in a non-native English-speaking country, I was one of two native speakers in my entire major. Everyone in the class knew I had experience teaching English, so when a friend's child needed a tutor, they asked me.
I even had a student come up to me during a school salsa class because one of my friends had told her I tutored. (But remember, you don't need to be a native speaker to teach English!)
The moral of the story is to let your local friends know you're looking for people to tutor. They'll keep you in mind when someone they know needs help.
5. Find that person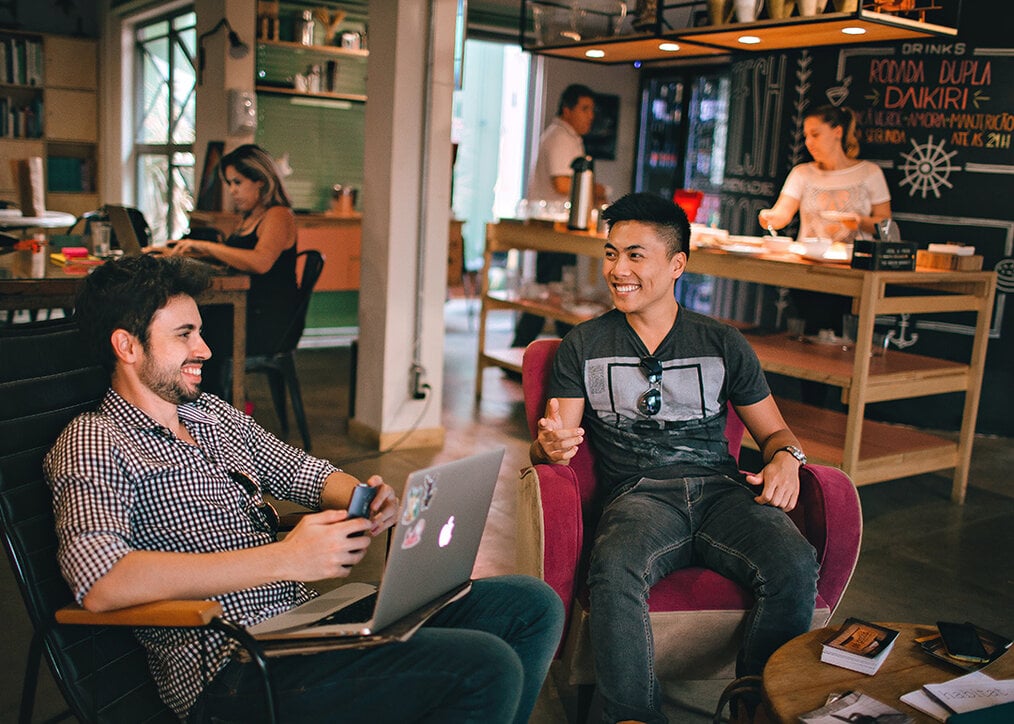 Who is that person you might ask? That person is the resident tutor with too many job offers and insufficient time. That person followed all of the steps above and is now desperately looking for people to give their jobs to.
This typically happens in smaller cities with fewer native English speakers. One or two people become known for teaching English, and suddenly they have a pile of jobs and no one to give them to.
While I was getting my Master's degree, I somehow became that person. Everyone wanted a native speaker, but we all had more than one tutoring job. Unfortunately, there just weren't enough native speakers to go around!
Ask around until you find that person with all of the tutoring connections. Chances are, they will have a job for you within a few weeks.
6. Focus on adults and companies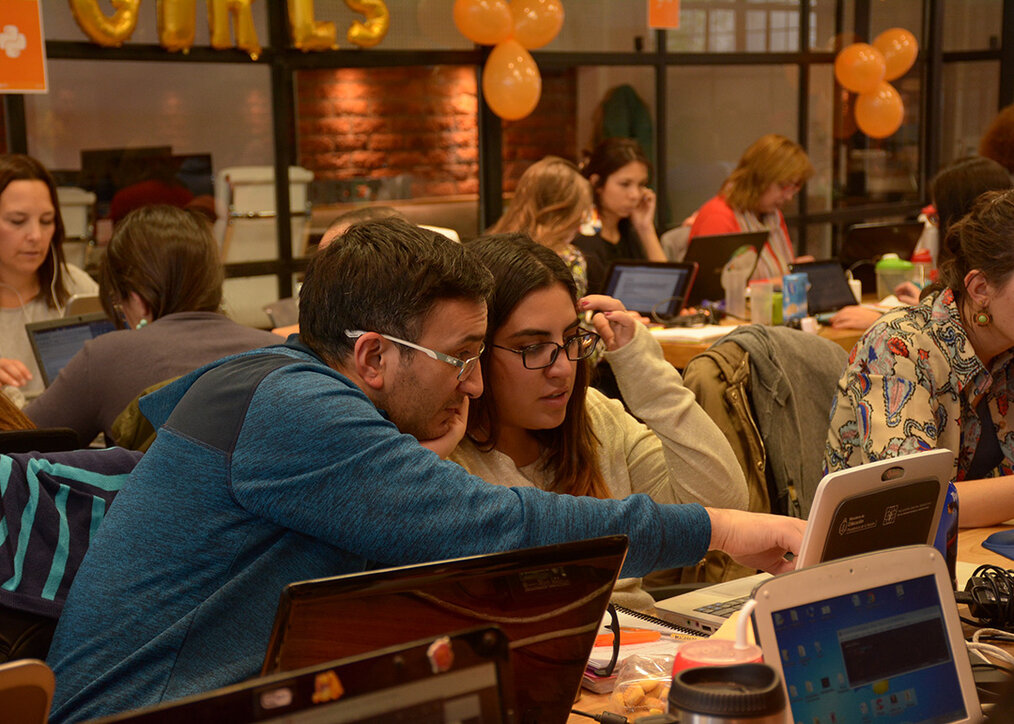 In a rush to find young private students to tutor, most people forget that companies also need English tutors. Not only are adults fun to teach, but these companies also tend to pay more! It can be somewhat challenging to get your foot in the door, but through a bit of networking (and even the right resume), you might just stumble on the right job.
For example, I went to audition as a catalog model for a German company headquartered abroad. In the interview, I mentioned I used to teach English and ended up walking away with a part-time tutoring job! They invited me to tutor their design team in English twice a week and were willing to pay much higher than my other tutoring jobs.
Overall, finding a tutoring job abroad isn't as hard as it may seem.
Find the right marketing mix for you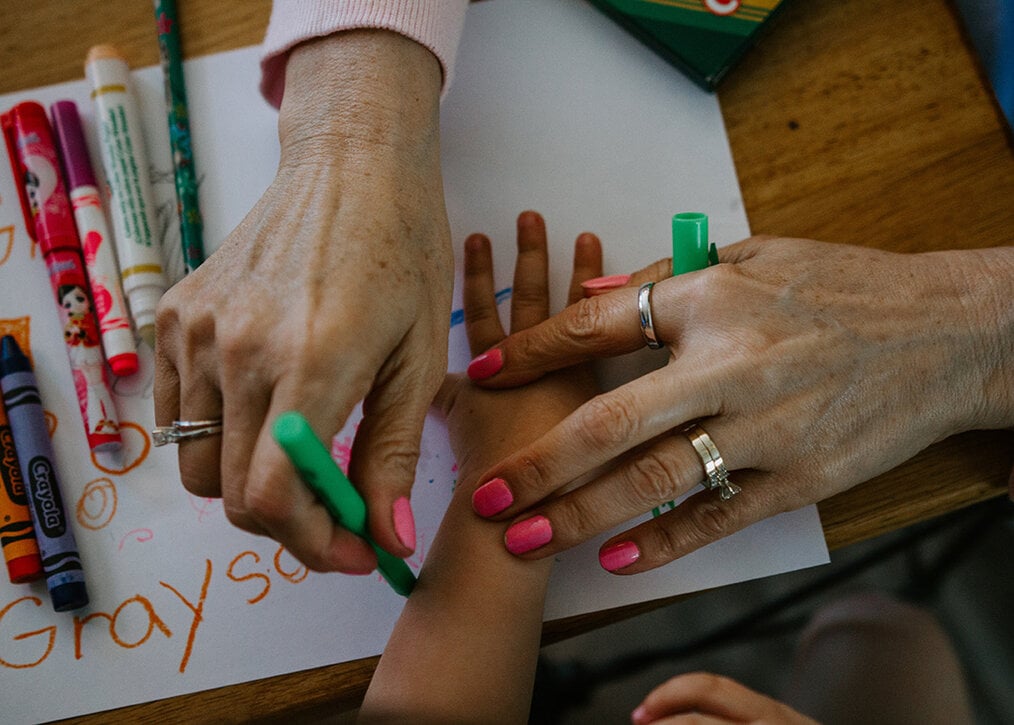 Outside of companies, you can also find adults to tutor on your own. One of my friends had a tattoo done while traveling and ended up tutoring her tattoo artist for a year. He was looking to improve his English to attract more international customers, and she was a trained TEFL certified teacher.
Overall, finding a tutoring job abroad isn't as hard as it may seem. The biggest trick to working as a successful tutor is to treat it like a real job. Know your market, research your target price, and ask for the salary you deserve. You'll need to network, make connections, and shop around for opportunities, but once you do, you'll have plenty of jobs to choose from.
Ready to start building your private ESL tutoring business? Hop on over to the Go Overseas Teach Abroad Job Board to find the latest job postings or continue your research by reading these articles: