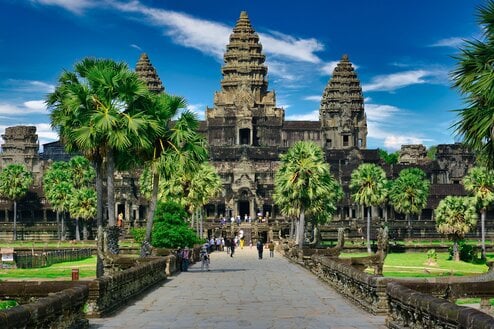 Teach Abroad
Where to Teach Abroad as a Non-Native English Speaker
Non-native English teachers are welcome in these 9 popular countries. Learn about how to get a job teaching English abroad as a non-native speaker.
🔑 Key Takeaways
Non-native English speakers are often unfairly excluded from teaching jobs abroad due to the idea that native speakers are better equipped to teach the language. Despite that, there are still many countries that welcome qualified English teachers regardless of their country of origin or mother tongue!
Having a TEFL certificate and some teaching experience can help you get hired as a non-native speaker. A bachelor's degree isn't a requirement for every country but it helps!
For many people, it can be very frustrating to look at the requirements for English teaching jobs abroad and find that many organizations will only hire native English speakers. In fact, most providers and schools want potential teachers to not only be native English speakers but to come from a specific list of English-speaking countries, namely, the US, the UK, Ireland, Australia, New Zealand, South Africa, and Canada.
This list very noticeably excludes countries such as India and the Philippines, among many others, where English is spoken widely and often considered an official language.
While some of these requirements are set by individual schools or program providers, most English-language hiring requirements come directly from the country itself and dictate who can apply for a visa to teach. But while it may be harder to find potential jobs as a non-native English speaker, don't fret because there are options!
So, can you teach English abroad as a non-native English speaker?
Yes, it's possible! Even if English isn't your mother tongue, there are tons of countries that acknowledge the skills you have as a non-native speaker and welcome your future contributions in the classroom.
Why do certain countries limit English teaching positions to native speakers?
It often can seem unfair (and potentially even discriminatory) that many countries only want native speakers to teach English. The reason for these hiring requirements is often an effort to recruit teachers who are guaranteed to be fluent in English.
But here's the rub: There is a largely misguided idea that being a native speaker equates to being a good language teacher. However, the reality is that speaking a language as your first language doesn't guarantee that you would be able to teach complicated grammar and usage.
Countries that bar qualified non-native English teachers are truly losing out. Their loss is another nation's gain though! Luckily for you, there are plenty of countries around the world offering English teaching jobs for non-native English speakers.
Asia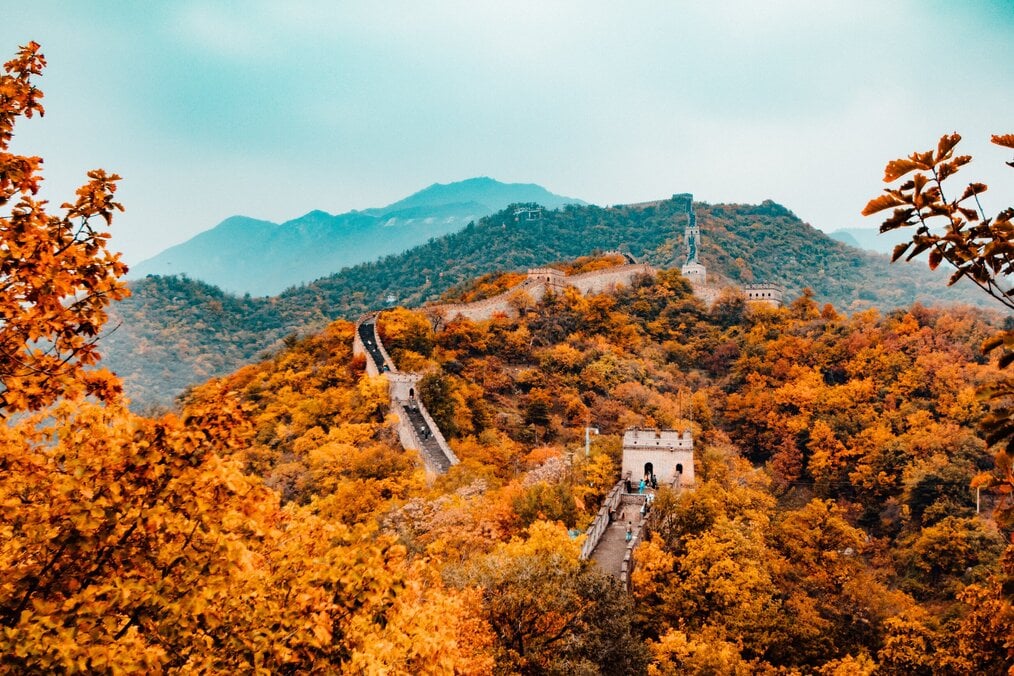 Asia is a popular destination for English teachers due to the opportunities to earn high salaries. Fortunately, some of the top countries do not bar non-native English speakers from teaching.
China
💰 Average salary: $1,700-$2,500 USD
🏠 Monthly cost of living: $800-$1,200 USD
📝 Requirements: bachelor's or master's degree earned in an English-speaking country. While degrees in English, linguistics, or education are preferred, they aren't mandatory.
The rules around who can legally teach in China seem to change regularly, but as it stands, non-native English speakers can find jobs here. In fact, the ESL market in China is booming, and there are too few qualified teachers to fill positions.
China is a land of contrasts where you can find temples from the year 68 AD and some of the world's most impressive technological and engineering feats. Roughly the size of the US, China is a traveler's paradise. Walk the Great Wall or spend an evening hopping around Beijing's food markets with friends – whatever your interests, you can find something amazing around every corner in China.
Cambodia
💰 Average salary: $900-$1,200 USD
🏠 Monthly cost of living: $700-$1,000 USD
📝 Requirements: TEFL certificate, bachelor's degree an advantage
Non-native English speakers will find a healthy job market and beautiful surroundings in Cambodia. Teachers with a TEFL certificate are welcome to apply to jobs in places like coastal Sihanoukville, the dazzling capital of Phnom Penh, and everywhere in between. English teachers love Cambodia for its warm and friendly students who are eager to share their love for their strong cultural heritage.
If teaching in Asia has been on your list, Cambodia is a great place to start!
Read more: What Salary Will You Earn Teaching Abroad in Cambodia?
Thailand
💰 Average salary: $950-$1,200 USD
🏠 Monthly cost of living: $750-$950 USD
📝 Requirements: bachelor's degree, TEFL certificate
Known as "The Land of Smiles", you'll find energetic and upbeat students in Thailand. Beloved by English teachers for its laid-back and relaxed pace, Thailand offers comfortable salaries and flexible working hours. You can spend your weekends food market hopping or lounging on one of its world-class beaches: life in Thailand will be anything but boring!
Read more: How to Get an ESL Teaching Job in Thailand
Europe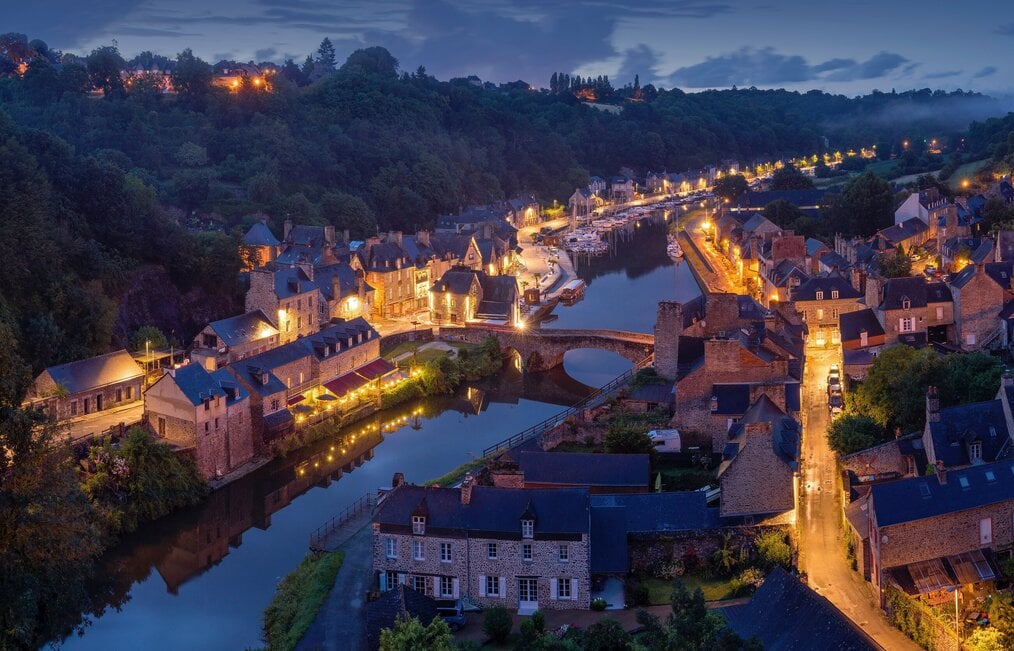 Contrary to what you might expect, there are several great countries in Europe where non-native English teachers can work. The biggest hurdle in the EU for native and non-native teachers alike is securing a work visa.
Spain
💰 Average salary: $1,100-$1,400 USD
🏠 Monthly cost of living: $900-$1,200 USD
📝 Requirements: bachelor's degree, TEFL certificate
Compared to the rest of Western Europe, Spain has a fairly low level of English proficiency. Because of this, there's a big market for English teachers in the country. One way to get a job teaching English in Spain is through the government's Language and Culture Assistant program. The program welcomes teachers from countries such as India and the Philippines that are often excluded.
Aside from teaching in public and semi-private K-12 schools, jobs in language academies are available across the country. Settle down in the sunny south, hike the green hills and craggy cliffs of the north, or soak in some rays on the Costa Blanca in the east. Madrid and Barcelona are popular for English teaching jobs in Spain but positions can be found in smaller cities and pueblos, too.
Read more: How to Get a Job Teaching English in Spain
France
💰 Average salary: $1,500-$2,000 USD
🏠 Monthly cost of living: $1,400-$1,700 USD
📝 Requirements: bachelor's degree, TEFL certificate
Food, film, and fashion: three things that make France stand out in a crowd. France draws millions of tourists every year to celebrate its art, culture, and natural beauty. From the fragrant lavender fields of Provence to the snow-capped majesty of the Alps, you will have no shortage of activities to jump into when you're off the clock.
Aspiring non-native English teachers in France will need a bachelor's degree and a TEFL certificate but thankfully, being a native English speaker isn't on the list of requirements!
Read more: Teach English in France
Italy
💰 Average salary: $1,000-$1,800 USD
🏠 Monthly cost of living: $1,300-$1,600 USD
📝 Requirements: TEFL certificate, bachelor's degree preferred
If you've always wanted to live and work in Italy, fluent, native-level English teachers from all over the world can pursue their dream. Known as a foodie's playground, Italy is also home to iconic cultural sites like Pompeii, the Colosseum in Rome, and the Leaning Tower of Pisa. Take in a day of famous art at one of the five galleries in Florence or tour the Duomo in Milan after grabbing lunch al fresco.
You can teach English in Italy without a degree but having one will certainly make you more competitive in the job market. A TEFL certificate is a must, though!
Read more: Teach English in Italy
Central and South America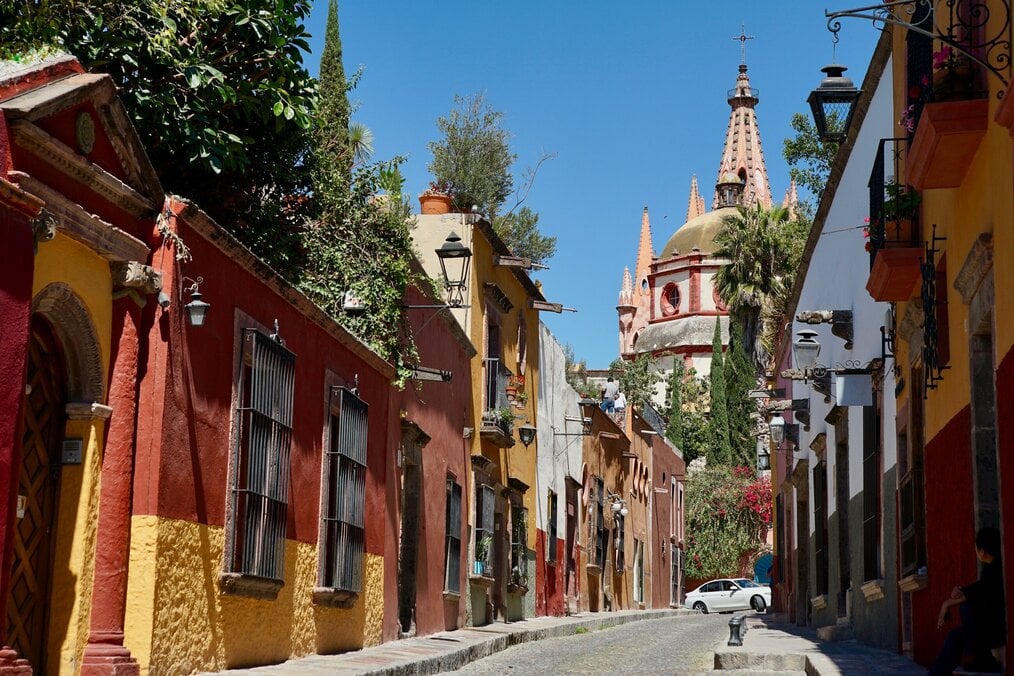 Central and South America are two regions where, generally speaking, citizenship from a native English-speaking country is not a major factor in determining whether you can get hired to teach English.
Chile
💰 Average salary: $700-$1,000 USD
🏠 Monthly cost of living: $1,000-$1,200 USD
📝 Requirements: TEFL certificate, bachelor's degree not required but preferred
Teachers who are also outdoor enthusiasts will find endless adventures in Chile. It's a country with nearly every type of terrain: mountains, deserts, volcanoes, and miles of shoreline. If a weekend of hiking isn't quite your thing though, you relax at a vineyard or catch some showstopping views at the top of San Cristobal Hill in the capital, Santiago.
Chile has a higher cost of living than other South American nations but teaching jobs should make ends meet.
Read more: Teach English in Chile
Mexico
💰 Average salary: $500-$1,000 USD
🏠 Monthly cost of living: $600-$900 USD
📝 Requirements: TEFL certificate
Don't just vacation in Mexico – teach English there and make it home! Mexico is more than just miles of beautiful beaches (although they're certainly great!). It's a land of proud indigenous traditions and linguistic diversity that can be seen throughout its modern day culture, cuisine, and architecture.
English teachers in Mexico are able to enjoy a comfortable work-life balance. Employers routinely welcome non-native fluent English speakers to teach classes to both children and adults. Teachers without a bachelor's degree will need a TEFL certificate to teach English in Mexico.
Read more: Teach English in Mexico
Argentina
💰 Average salary: $700-$1,200
🏠 Monthly cost of living: $650-$900
📝 Requirements: TEFL certificate, bachelor's degree a plus
If you want to spend your weekends taking tango lessons, hiking Patagonia, or indulging in traditional asado and world-renowned wine, then set your sights on Argentina. While many jobs can be found in the cosmopolitan capital Buenos Aires, other popular cities for English teaching jobs include Rosario, Córdoba, Salta, and Mendoza.
Even though Argentina's economy has been unstable in recent years, communities continue to thrive despite the uncertainty. English teachers can expect to have a comfortable lifestyle, even on local wages.
Read more: Teach English in Argentina
How to market yourself as a non-native speaker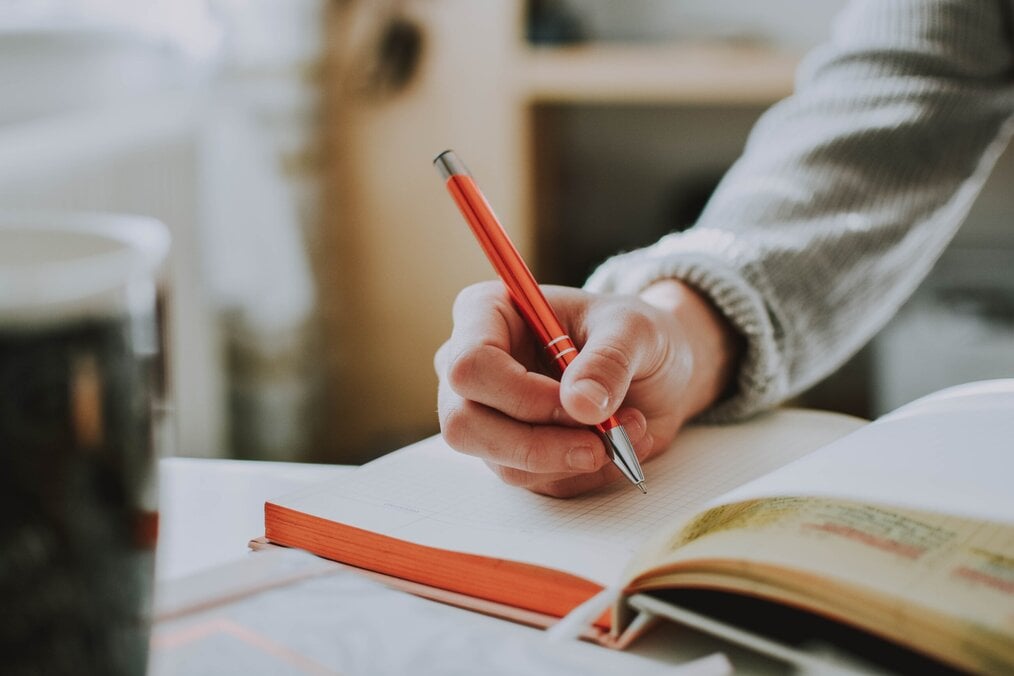 You know why you're an awesome English teacher but future employers, unfortunately, may need you to explain why you're just as capable (if not more so!) than a native speaker.
Here are a few points to exemplify what makes you unique.
You can empathize with English learners. Native speakers may have learned English grammar in school but I doubt many remember it. As an English learner, you know what it's like to learn an additional language, whether you started as a child or an adult. This makes you a more relatable teacher!
You understand the challenges. English can be a tricky language in ways native speakers don't realize. What comes naturally to a native speaker may be a challenge to a language learner. You will be more equipped to break down these concepts because you recognize the difficulty and may have gone through it yourself.
You have a strong grasp of English mechanics. Many native English speakers can speak English flawlessly but couldn't tell you an example of the first conditional or an irregular verb. Because native speakers have acquired the language passively through their environment, they often instinctually know what's correct but can't explain why. Non-native speakers fluent in English will be better positioned to explain these concepts because they were classroom learners at one point – just like their students!
Where can you find ESL jobs for non-native English speakers?
There are a lot of jobs out there for non-native English speakers, but where is the best place to look? Here are some ideas to kick off your job search:
Tips for getting a job as a non-native ESL teacher
Due to a preference for native speakers, regardless of their credentials, in some countries, non-native speakers may have to go the extra mile to prove their competency.
Following these tips will help you stand out in a competitive crowd.
Get TEFL certified: even if you have a degree, getting a TEFL certificate can show you have specialized training.
Take the TOEFL or equivalent: English proficiency test results are a concrete way to demonstrate your level to employers.
Network: whether you do it in-person or online, tapping into a network of local English teachers can help you get your foot in the door. It's all about who you know!
Get experience: gaining teaching experience (and employer references) is a great way to show you are already a successful educator with a lot to offer. If you don't have paid experience yet, consider doing some volunteer teaching.
If you don't have experience, consider volunteering first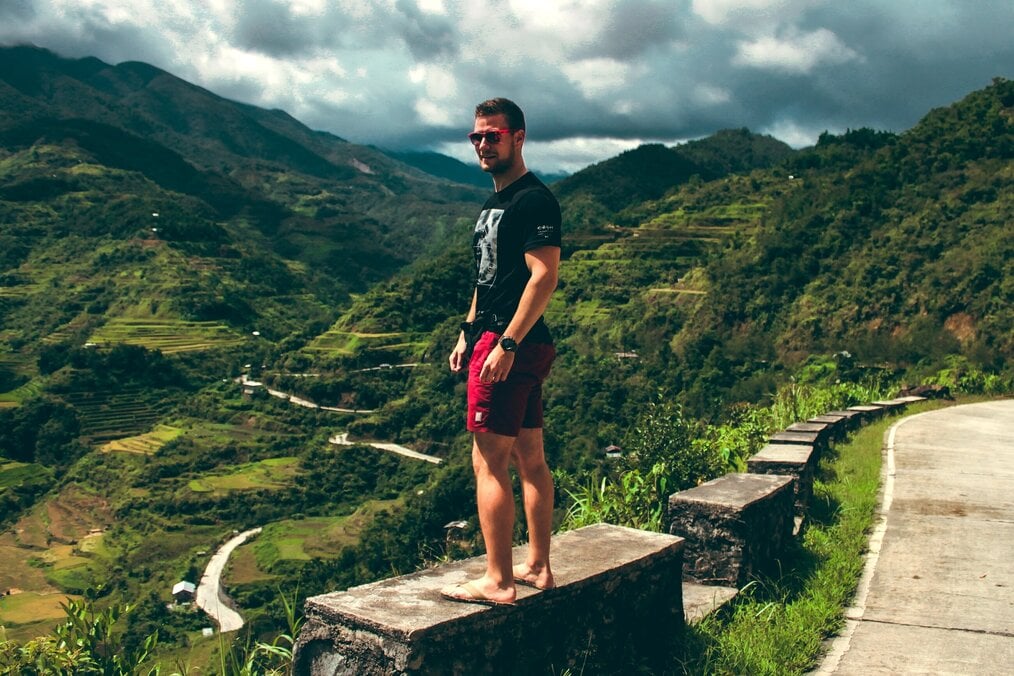 If you haven't been able to land a paid teaching gig yet, volunteering could be a great way to build a foundation and get a positive reference backing your skills. Volunteer teaching positions are available all around the world but are especially plentiful in Africa and Latin America.
If you have dreams of working in a specific country or region, volunteering there can grow your local network and will give you a chance to establish yourself.
separator_solid
---
Go from language student to teacher
When applying to English teaching jobs abroad, use being a non-native speaker to your advantage. Talk about your own process of learning the language and how that would inform your teaching style. You don't need to have been born in a certain nation in order to be fluent in English, so apply with confidence and explore the options that are feasible for you!
Discover more TEFL teacher resources: