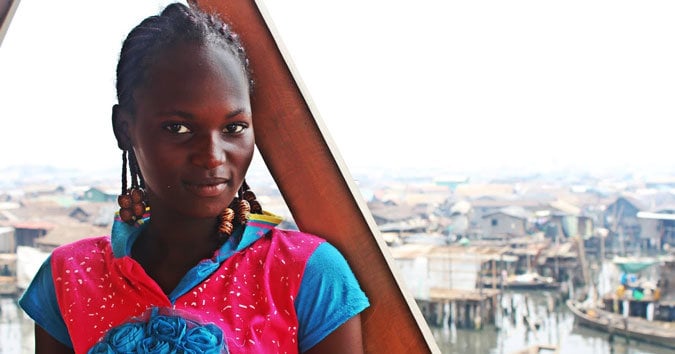 Thinking about volunteering in Africa but turned off by the price tag? You're not the first person to say so. Sometimes it feels like you're being sold an experience, rather than coming to offer your services. It turns out there are a few ways to exchange your skills for the experience of living abroad. They are just fewer than the fee-based programs.
Thinking about volunteering in Africa but turned off by the price tag? You're not the first person to say so.
While it is understandable that you don't want to pay an arm and a leg to volunteer, it's important to recognize that there are organizations who charge volunteers that are doing very good work and organizations that don't charge doing poor work and vice versa.
This means that just because they don't charge doesn't automatically mean it's going to be a more grassroots, legitimate program to devote your time to. Whether you ultimately end up going for a free or a fee-based project, research your options thoroughly and read reviews (like those on Go Overseas) whenever possible. Not only do you not want to waste money but you also want to make sure you are contributing in a positive, responsible way.
Why Pay for a Program?
Before we jump right into how to get around paying to volunteer in Africa, let's talk about why you might want to pay to volunteer abroad through what we'll call "program providers" or "organizations".
First of all, program providers and placement organizations requiring payments do so for a few important reasons:
Financial support / monetary donation for their projects.
They're providing orientation and training for volunteers.
They're providing in-country support and logistics (i.e. airport pickup)
The fee includes room and board organized by the program.
Therefore, It is a good idea before deciding to avoid any program that charges a fee to see what's included first. If the price is reasonable, it may actually be cheaper to go with the program as they can get local prices you might otherwise not. They get discounts for buying in bulk, and the hassle they save you from figuring out an extended visa on your own may be worth it.
Also, if you've never traveled abroad, have general concerns about being in Africa alone, or would prefer less hassle, a fee-based program might be an option worth reviewing.
Related: How to Find Cheap Volunteer Programs for Any Budget
Benefits of Volunteering for Free
One of the main concerns when paying to volunteer abroad is wondering where your money is really going. When you don't pay, you of course don't need to worry about this (though, you still should ask some important questions about the integrity of the project and organization.)
It also means you are more flexible in your decisions about accommodations, food, the organization you work with in a day-to-day, and how much you ultimately donate towards the cause. If you are someone who's already well-traveled and comfortable abroad, you may not feel the need for in-country support or for someone to book your weekend travel.
Two items of note: First, volunteering for free typically does not mean that they will fly you out. You may be able to find a scholarship that will cover the cost of airfare, but when looking at programs -- fee-based or otherwise -- realize that transport is a separate expense unto its own.
Second, remember that sometimes "free" includes a catch. In the case of programs, this may mean you'll be required to fundraise a certain amount of money before coming over. Some things to keep in mind as you weigh the pros and cons.
Look in to Small Provider Programs
Provider programs, or the middlemen in volunteering, help set you up with an organization doing the actual work. They are the ones to help with logistics and orientation. In the case of some of these program providers, particularly larger organizations, they're based in Western countries. In this case part of your fee goes toward the salaries of those based in your home country.
You won't be volunteering for free per-say, but you will have found a way to be thrifty about finding a volunteer placement in Africa!
This isn't necessarily a bad thing since many of these programs are professional and make sure you have a positive and sustainable experience. However, one way of reducing costs is to look into smaller provider programs -- not just the big "household names" among volunteer abroad providers. For example, Sudan Volunteer Programme and African Impact.
In general, these providers have less overhead and have found support in other ways. You won't be volunteering for free per-say (and in any case, you'll always have those general travel and life expenses to cover), but you will have found a way to be thrifty about finding a volunteer placement in Africa.
Volunteer Through a Large Volunteer Organization
If you are serious about volunteering and looking for a long-term experience abroad, then you may want to consider going abroad through one of the not-for-profit organizations that focus on placing skilled volunteers abroad. For example, Peace Corps, United Nations Volunteers and Volunteer Services Organization (for 25+).
For those that hold specific, technical skills, you'll also be able to consider Doctors Without Borders, Engineers Without Borders, Veterinarians Without Borders or Operation Smile -- an organization that gives free surgeries to individuals (usually just children) with cleft lips and palettes in developing countries worldwide. There are also various independent schools that are seeking trained education professionals and are able to provide a small stipend in exchange for your work.
Do keep in mind that they have a more intensive application process and only take a select number of volunteers. In most cases they will cover the cost of living, flights, insurance, and provide a stipend. You may not be able to choose exactly where you are sent but you can give preference.
Find a Project Independently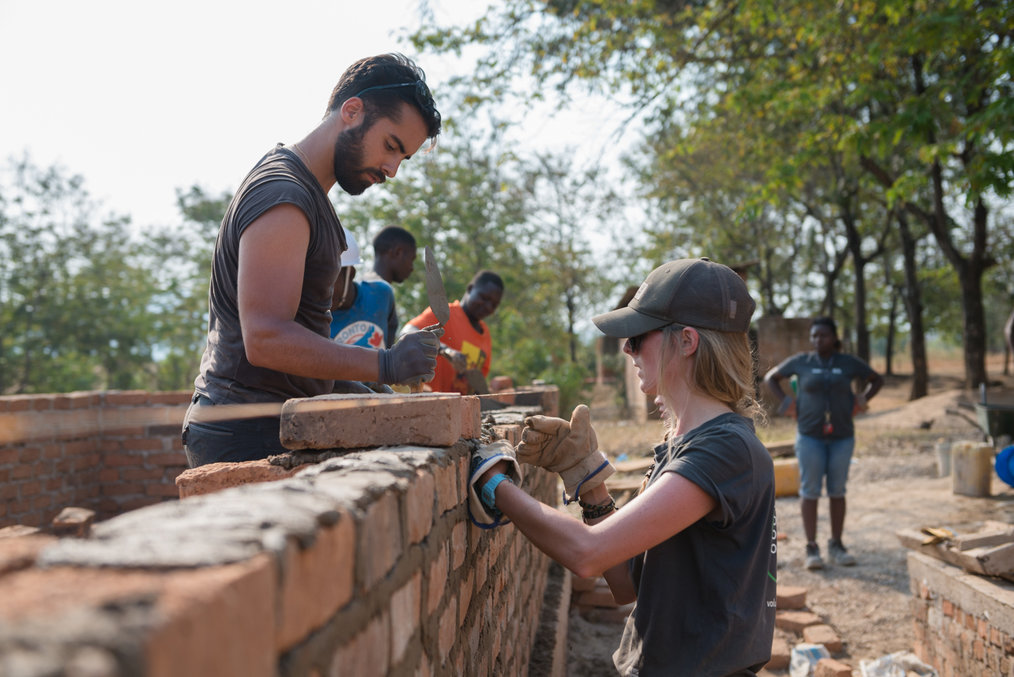 If you've been paying attention so far, you've likely figured out that if you take out the provider program you can reduce the amount of money you will spend. This means, you'll be doing a lot more work actually tracking down and contacting organizations in your country of interest in need of volunteers.
On the one hand, it will allow you to find out more specifically about the programs they run and determine more quickly if it would be a good fit. You'll have more control of what sort of work you'll be doing and where you'll be living. For smaller organizations, this will allow you to get quite a well-rounded, hands-on experience. You also can make sure they are the kind of sustainable, responsible organization that you want to be a part of.
A few sites that post free volunteer opportunities as they come up, so they are worth checking frequently as you are research options. You'll want to look into The Ethical Volunteer, Volunteer Africa, Indeed, and True Travellers as a good place to start.
Beyond that, tap in to your networks. If you know someone, or a know someone who knows someone, who is working in any capacity abroad in Africa, ask them for advice. Considering the nature of expat-dom in Africa (small, tight-knit communities of expats -- many of whom are working in development), chances are they'll have heard of an organization who's in need of volunteers or who may be willing to make the space for you to help out.
However, if you do choose this route, keep in mind that when you lose the perks of having a provider program, you have to step up your own game. Not only will you need to have your travel insurance and air travel set up, but also airport transport, accommodations and general orientation of your new home. No reason why this can't be done, but do your research ahead of time and be willing to ask a friendly face in your host country for some guidance!
Example Low Cost Programs
There are also quite a few low cost options in Africa that are worth looking into. These programs are fairly small, local organizations often run by locals looking to improve their communities. Below are a list of just a few, but there are many more on Go Overseas!
If you want to volunteer for free, take your time to look into your options. With some planning in advance and willingness to be flexible, you can save money and donate your time and skills to a community in need. Ready, set, go abroad!