TEFL Courses
Should I Get TEFL Certified Online or On-Site?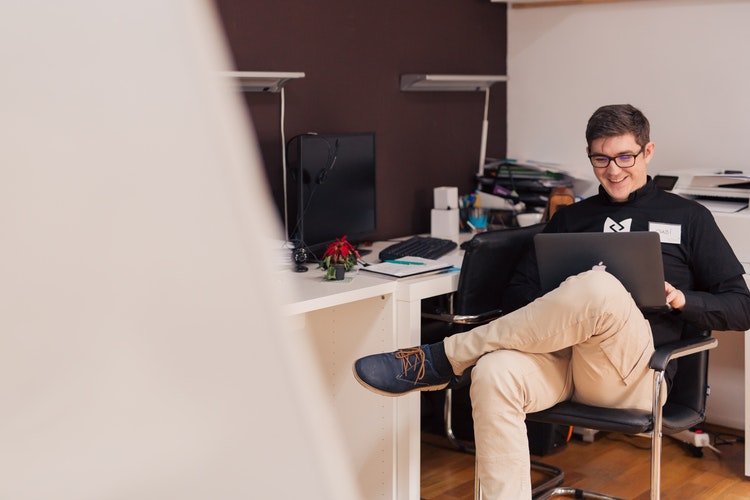 Earning a TEFL certification can work wonders in minimizing stress and maximizing success if you're taking the plunge and seeking work as an English teacher abroad. Becoming TEFL certified is a choice that will benefit you before you even step into a classroom. You'll learn how to teach and how to manage students -- plus some programs provide job guidance that will help make your teaching job hunt even easier.
In addition to the boost to your classroom confidence and competence, holding a TEFL certification gives you more leverage to negotiate salary and makes you a stronger candidate than someone without one -- keep in mind that some schools won't even consider applicants who aren't certified!
As a real-world example, I've been teaching for over four years in various capacities -- and I've worked as a writer, tutor, and translator. My career and all the flexibility I have go back to earning my TEFL so that I could apply for a wider range of jobs and stand out from the candidate pool.
Okay, you're sold on the benefits of a TEFL certification and why you need one… now what? When considering where to earn your TEFL certification, one of the first choices you'll need to make is whether to attend an in-person course or complete an online program. As always, there are pros and cons to either option. What works best for you will depend on a number of different factors. We'll break things down here to help you see what best suits your needs.
If You're Looking for Flexibility, Consider an Online TEFL Course
Perhaps the most attractive aspect of completing an online course is the flexibility it allows you. Since all of your materials and assignments are online, you can do the course from, well, anywhere!
This makes online TEFL programs a perfect choice for people who don't have access to a program locally, are currently traveling, or are otherwise unable to commit to staying in one place for the duration of a course. You can also work on your assignments whenever is convenient for you, which makes online courses appealing for those who are juggling another job at the same time.
However, this flexibility comes with a downside: you're on your own. Completing an online course involves a lot of independent legwork for you to undertake by yourself. You miss out on the opportunity to interact with classmates and make friendships with others who share your goal of teaching and living abroad. This can take a lot of the fun out of the course since you don't get to meet new people or share the experience with anyone in real time.
There is something to be said for attending a course and interacting face-to-face with the other like-minded people there. On-site TEFL courses can be stressful and nerve-racking, especially if you aren't accustomed to presenting in front of people; however, the challenges involved with the practical components of in-person courses will help you to grow. They also lay the foundations for great friendships with the people who go through those challenges alongside you.
(Before you go further, be sure to check out our list of the best online TEFL courses too!)
If You Want Cultural Immersion, Consider an On-Site TEFL Course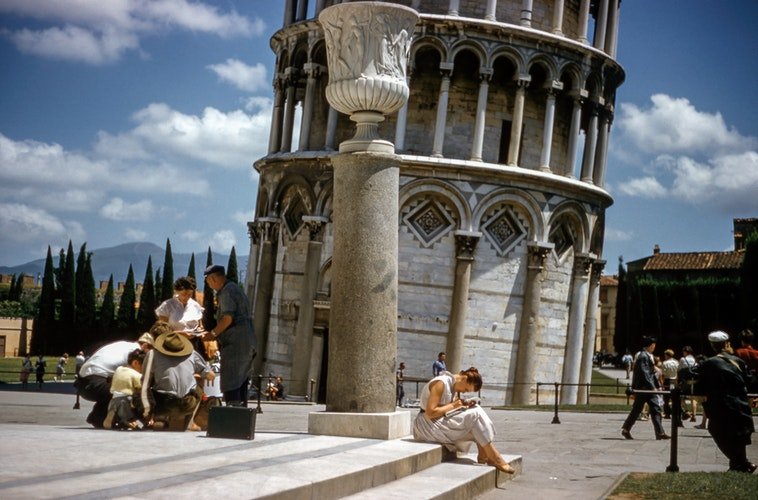 Taking a TEFL course abroad is an excellent way to spend your time purposefully and see a new place at the same time. There are courses available with reputable providers in pretty much any country you can name (have a look at the Go Overseas-recommended providers in the list of at the end of this article to check whether your desired country has a program).
Many of these in-country programs organize cultural activities and language courses for participants as well, and you'll appreciate having a friend group from the course to explore your new locale with.
If You Want to Save Money, Be a Critical TEFL Course Consumer
Cost is a significant factor at play when deciding on a TEFL course, and online courses can be the more wallet-friendly option. Online courses can range from between a few hundred dollars to upwards of $2,000 depending on the length of the course, and there are a range of different course types that cater to specific needs (such as young learner qualifications) and timeframes.
Potentially the greatest drawback to in-person TEFL course is cost, which will likely be greater than the cost of an online course. Beyond the price tag of the course itself, you have to budget for secondary costs like accommodation, transportation (including your flight), and food -- these can really add up, particularly since you won't have time to work if you are on a full-time course.
However, bear in mind that a course with a super-low price tag may not be very high quality, and many employers will not accept certifications from programs without certain types of accreditation or that are less than a set number of hours. It's important to shop around to confirm that any TEFL course you're considering is accredited and has a positive reputation from alumni.
If You're Looking for a Teaching Job, Look for TEFL Courses with Job Assistance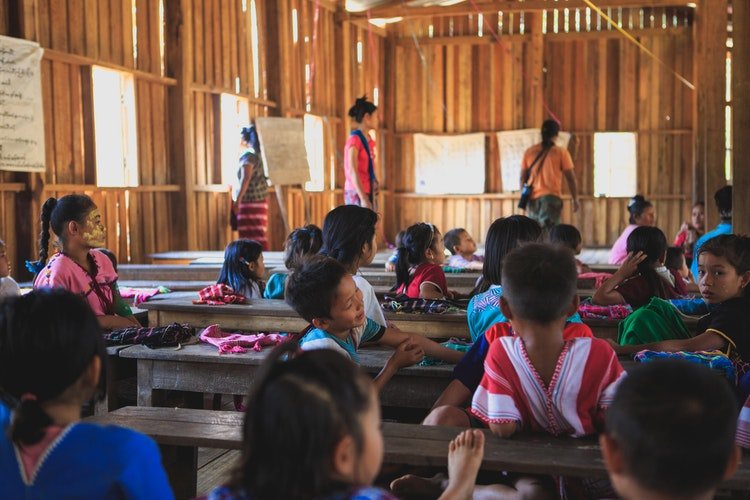 There are both online and on-site courses that offer job assistance -- most which do make it clear up-front.
The job placement services of online TEFL programs vary widely, with some offering substantial support and resources for the job hunt and others being much more limited. However, given that there are several in-person TEFL courses that transfer you straight into a job upon course completion, the potential for a waiting period between finishing your online course and beginning your first job is an important point to consider.
If you complete an on-site TEFL course in the country where you want to teach, you may have an easier time finding a job you can begin as soon as the course is over since you can visit in-person to inquire about open positions; this also provides an opportunity to scope schools out and see what kinds of resources are available, meet teachers who already work there and find out about their experiences, and just get a feel for the work culture.
Some in-country programs also offer job placement services, guaranteeing a smooth segue straight into the EFL working world. Moreover, it is great to be introduced to the education system and standard practices in a different country, as well as the typical characteristics of students from that country, within the safe space of the TEFL classroom.
If You Want Observed Teaching Practice, Consider an On-Site Course
The opportunity to flex your developing teaching muscles is not to be underestimated. The best way for you to feel comfortable and improve as a teacher is by actually teaching, and most (if not all) on-site courses will include hands-on, in-the-classroom practice with real students. These sessions permit you to practice lesson planning in a controlled environment with lots of support, and you usually receive highly specific and useful feedback from your instructor that you can apply right away in the next lesson.
Although an online TEFL course will teach you a lot about what to do in a classroom, you may not have a chance to actually apply your newfound knowledge as most online courses don't include observed teaching hours. One of the biggest hurdles for rookie teachers to overcome is feeling comfortable at the head of the classroom, and observed teaching practice is an invaluable way of making it past this obstacle. Additionally, some employers will only accept certificates that include practical teaching time.
If You Want Your TEFL Quickly, Consider an Online Course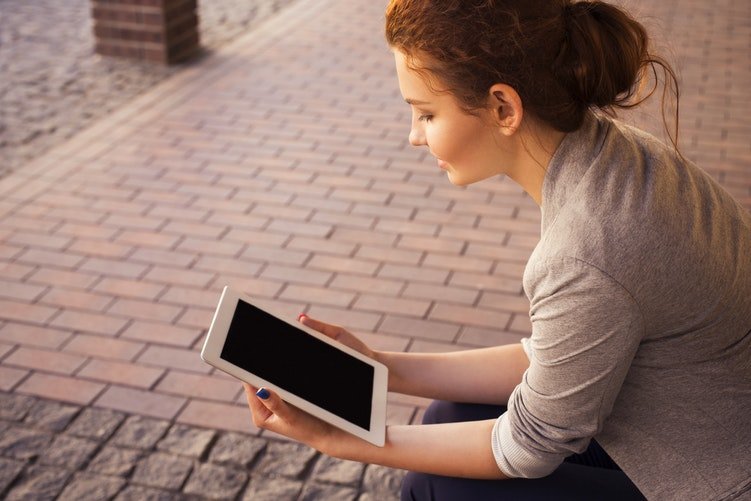 Sure, you need time for any kind of TEFL course you take, but an in-person course gives you a lot more constraints on your time than an online course will. Depending on the kind of course you choose, you may need to devote upwards of a month to earning your certificate. Part-time options are available as well through some TEFL providers, but this means it will be a longer time before you earn your certification and can start your adventure teaching abroad.
In contrast, an online course can go as quickly as you want it to -- since the course is self-paced, you can work quickly if you need to, or take time if you choose.
Depending On Your Interests, Online or On-Site Courses May Be Better
In an online course, you have the ability to spend more time delving into topics that interest you. Granted, you may not have an instructor there to answer your questions right away, but you also don't have an instructor who is moving things along more quickly than you'd like to go in order to cover the day's material within a set number of hours. Since you manage your time yourself, you can choose to read more about particular points that you find useful or want to learn more about; equally, you can spend less time going over concepts you've grasped.
Full-time TEFL courses can be quite rigorous, and you might not have a chance to spend as much time as you'd like on learning a particular concept. The syllabus for a strong in-person TEFL course is often pretty regimented, meaning that there is a lot of material to cover in the span of a day and not much space for slowing down. You'll need to be able to keep pace with the instructor and will have to make your own time to dive more deeply into anything you want to know more about outside the daily materials and tasks.
Earning a TEFL certification is a fundamental step in setting you up for teaching abroad, so be sure to do your homework beforehand when researching programs in order to get the most bang for your buck. It is well worth your time to look into the requirements employers you're interested in have to ensure you earn a qualification that puts you in the running for the kinds of positions you want.
The most important element for whatever course you choose -- online or in-person -- should be its quality. After all, you don't want to spend money on a course that you get nothing out of or that employers don't accept.
Both online and in-person TEFL courses have their various pros and cons, and some of these may be more or less true depending on the program itself. For this reason, it is essential to look through course descriptions carefully and learn as much as you can before signing up. The more background you can learn about a course, the more likely it is that it will be a strong match for your needs and expectations.
This post was originally published in January 2015, and was updated in May 2018.