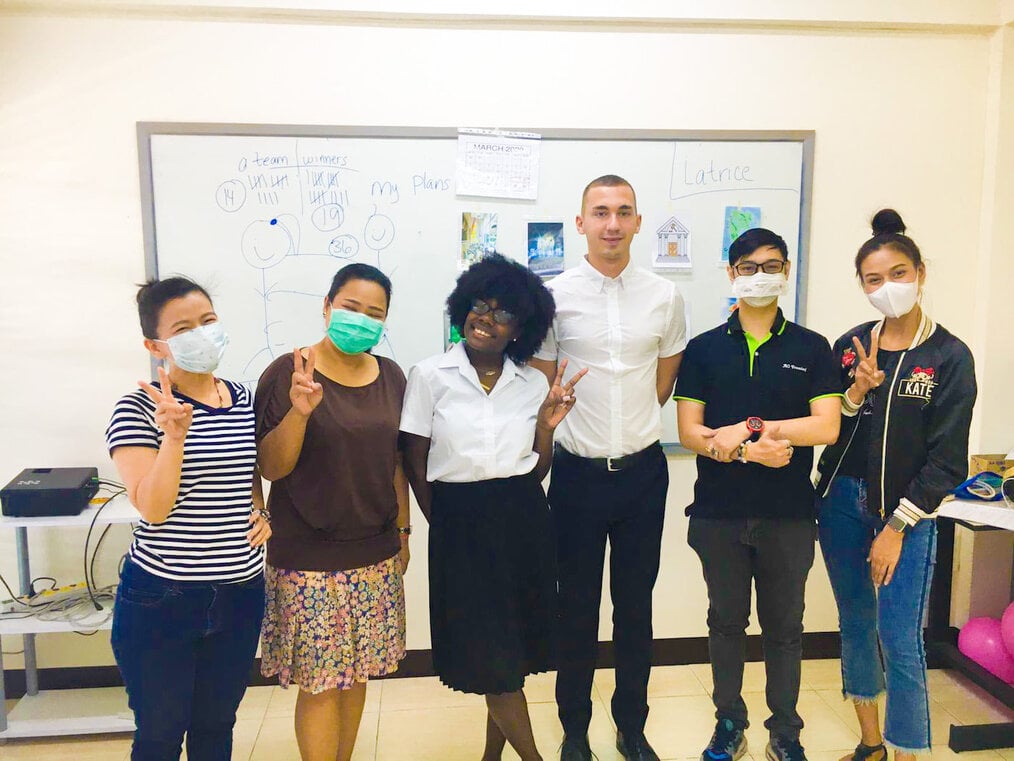 Whether considering a transition into Teaching English as a Foreign Language or if you're already working in the field, getting TEFL certified can help kickstart or advance your career. But where do you begin? With countless programs available, understanding the TEFL essentials are key to choosing the right one for you. Below you'll find some frequently asked questions surrounding TEFL certification that will help you navigate English teaching training.
Do I need a TEFL to teach English?
Yes and No. This question depends largely on the country you want to teach in and the company you're hoping to get hired by. For example, in order to teach English in China, the government requires prospective teachers to have a four-year degree and a TEFL certification. Even companies that hire exclusively for online teaching generally require TEFL certification.
On the flip-side, opportunities like the North American Language and Culture Assistant program hosted by the Spanish Ministry of Education simply ask for an undergraduate degree in any subject. If you'd like to see if teaching English abroad is right for you before committing to a TEFL training program, there are several options available to you.
What's the difference between TEFL, TESOL, CELTA?
Should you get a TEFL or TESOL? What about a CELTA? How is it different from a TEFL? These acronyms can be confusing so for starters, we'll break them down for you.
TEFL: Teaching English as a Foreign Language-- This certificate is primarily for individuals who wish to teach English abroad. Many different companies provide TEFL certification and offer differing formats and pricing structures.
TESOL: Teaching English to Speakers of Other Languages-- If you are interested in teaching English to non-native speakers in the US, this certification is probably for you. TESOL programs tend to be at the masters level or can be at the bachelors level incorporated into education degrees. Additionally, Trinity College London offers the CertTESOL which is training equivalent to the two years of an undergraduate degree in the UK.
CELTA: Certificate in Teaching English to Speakers of Other Languages-- The CELTA is administered by Cambridge University in the UK but can be studied at independent language schools around the world or even online.
How much do TEFL courses cost?
Quality TEFL courses can run between $200 to $2000 depending on the type you choose. Fully online courses tend to be cheaper than in-person and a course in-person at home can be cheaper when all is said and done versus one done abroad. Some TEFL courses require teaching practice and will likely be pricier than the ones that don't. CELTA courses generally start at around $1,500 but cost does vary by location and the company providing the training.
What are the benefits of a TEFL certificate?
A TEFL certificate is certainly an investment of time and money but it also benefits you personally and professionally. These benefits can include increased salary, better job opportunities, more confidence in the classroom, and enhanced grammar and usage knowledge that will help your students excel.
What qualifications do you need to enroll?
Qualifications vary by program but you will generally need to be a native or near-native level English speaker and at least 18 years old. Some courses require a bachelor's while others accept students with a high school degree or diploma.
Basic knowledge of English grammar is essential so if you struggle with they're/their/there, you might want to do a thorough review beforehand!
How long do TEFL courses take?
The time to complete a TEFL certificate varies by program. Classroom-based programs can run anywhere from a month full-time to several months part-time. Online courses that are self-paced may make materials available to students for up to a year. How long you take depends on the amount of hours you put into your studies each week.
Are TEFL courses hard to pass?
Some TEFL courses can be more challenging than others but if you work hard, you will reap the benefits including a passing grade! TEFL courses include a variety of topics including lesson planning, classroom management, and how to best teach specific age groups such as adults or young learners.
What most TEFL students find especially challenging is learning how to teach grammar (think: conditionals) and usage (think: when to use that vs. which). As native or native-level speakers, we know how to speak English properly but not always how to explain why that is! However, if you put in the study hours, you'll be sure to master teaching even the trickiest aspects of the language.
Do I need a teaching practicum (classroom) component?
While not always required, most reputable and accredited programs include a teaching practicum component of at least six hours. Not only does this show potential employers that you have successfully put your skills into practice, it can give you the confidence to take on your own classroom after program completion.
Are TEFL certificates degrees?
Generally, TEFL certificates are not degrees. Many masters programs exist, however, for TESOL if you would like university qualifications to take your teaching career to the next level.
Do TEFL certificates expire?
TEFL certificates are a lifelong investment and do not expire. Although it's great to brush up on your course materials from time to time, you will not need to retake another training course years down the road.
Do I have to be a native English speaker to enroll in a TEFL course?
No! Teaching English isn't only for people who were born and raised in English-speaking countries. Non-native speakers can make great English teachers, too! Most programs require a high level of English proficiency, though. For example, to undertake the CELTA, you need an IELTS score of at least 7.5 or a high C1 in the Common European Framework of Reference for Languages.
Can I do a TEFL course online?
Online TEFL courses are a convenient and popular way to study. Due to COVID-19, even more TEFL training programs have gone online. Many of these are recognized and accredited and even include teaching practice via platforms like Zoom. Whether you choose to do a course in-person or online depends on your personal preferences and circumstances but it is definitely an option available to you!
Will a TEFL certificate get me a job with no prior experience?
This depends -- while it is not guaranteed, having a TEFL certificate will be sure to improve your chances for an overseas position if you have little to no classroom experience. If this is a big concern for you, there are TEFL training programs that offer job placement, internships, and/or job search assistance built into your program fee. Sometimes, these services are offered for life!
For online teaching, many companies will accept applicants with no experience.
separator_solid
---
A TEFL Certificate is an Investment in Your Future
Pursuing a TEFL course is a big step toward a new career and it's always wise to do your research before jumping in. Luckily, Go Overseas has a comprehensive TEFL Guide should you want more information or to explore your options. Here at GO, we're happy to provide the tools to empower you to get informed, get certified, and get teaching!