Study Abroad
7 Thrifty Tips for Studying Abroad in Sweden on a Budget
Sweden is a notoriously expensive study abroad destination. But it's possible to live and study in this beautiful country in the north without breaking the bank! Check out these insider tips to learn how to budget and save for your Sweden adventure.
TLDR 👀
There's plenty of scholarships to study in Sweden. Also, for some applicants, application and tuition fees can be waived.
Expect to pay between $300 to $800 per month towards rent, depending on the city, location, and type of accommodation. However, in higher demand locations like Stockholm, you may pay a considerably higher amount for long-term rentals.
Save money with public transportation! If you choose to study abroad in Stockholm, you'll be able to take advantage of Stockholm's fantastic system of public transportation of an underground metro (T-bana), commuter trains, buses, and trams.
There are tons of free things to do in Stockholm, like using their free-to-use outdoor gyms, visiting Parkteatern (a free-to-attend summer festival!), and checking out some of their cool art museums.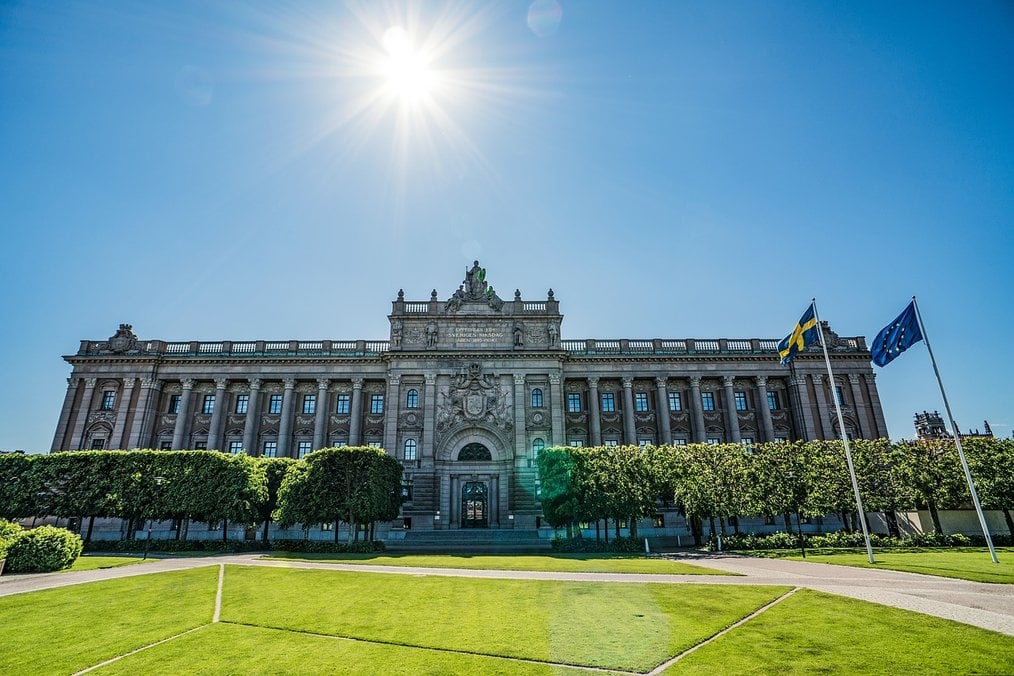 Sweden consistently ranks highly in the lists of countries in the world that are the happiest, healthiest, most innovative, most sustainable, and offer the best quality of life. Swedish culture nurtures and encourages qualities like creativity, mindfulness, critical thinking, innovation, and entrepreneurship, and strives to create a healthy work-life balance for the overall wellbeing of its people.
While diversity and inclusion are important positive traits of Swedish society, the fact that English is widely spoken around the country also makes it easy for foreigners to live here – and to study abroad in Sweden in English. It's no surprise then that the idea of studying abroad in Sweden with hopes of possibly finding employment there after graduation would appeal to many students looking to pursue a degree overseas.
Sweden, home to the prestigious academic distinction of the Nobel Prize, has long been associated with the highest academic standards available in the world. The country offers Bachelor's, Master's, and Ph.D. programs in a broad range of specializations such as global change, aeronautical engineering, agricultural economics, philosophy, applied physics, information technology, biodiversity, creative writing, music, opera, and jazz, among others.
Many students considering a study abroad program in Sweden might feel discouraged by the fact that the capital Stockholm ranks highly as one of the most expensive cities to live in. After all, as a student, you may think that you might not be able to afford the high cost of living, considering that you may have other financial obligations such as student loans. But with a little planning, research, smart budgeting, and these tips to save money, you can study abroad in Stockholm on a budget.
Find affordable tuition & scholarships in Sweden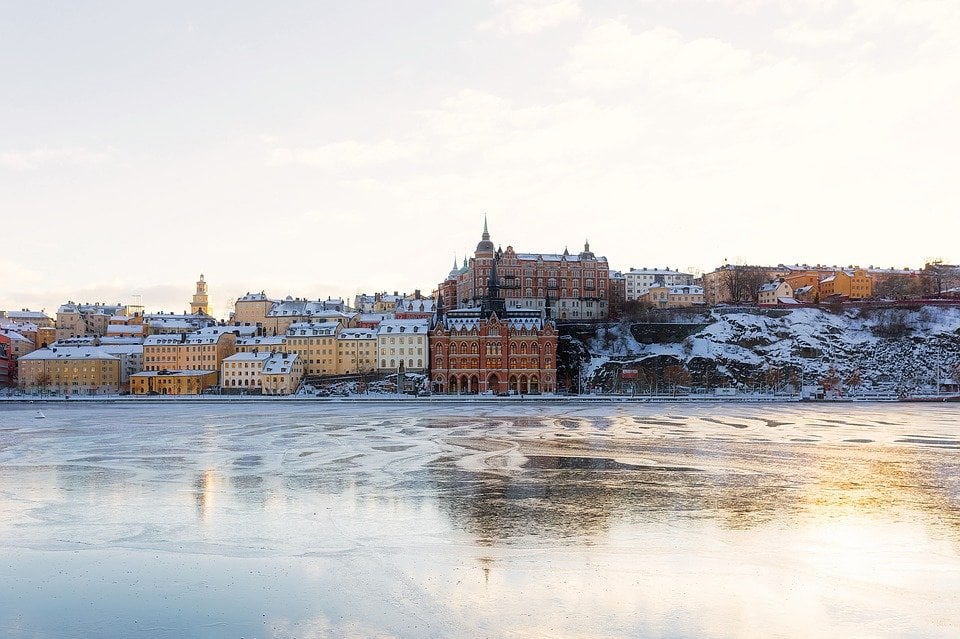 You might be surprised to learn that often tuition fees in Sweden are more affordable than those in the U.S. Also, both application and tuition fees are waived for certain categories of applicants so it's best to check if you fall into one of those. For example, if you've been granted a temporary Swedish residence permit for a reason other than studies, are a European Union (EU), European Economic Area (EEA) or Swiss citizen, have family that is a EU or EEA citizen with right of residence in Sweden, or plan to pursue a PhD in Sweden, you're not required to pay application or tuition fees.
If you don't fall into one of those categories, it's worth checking if you're eligible for a scholarship to study in Sweden. Scholarships are offered by the government-owned Swedish Institute, individual universities in Sweden, as well as international organizations, trusts, and foundations. Depending on your country of citizenship, specialization, and academic merit, you might be eligible for a partial or fully funded scholarship.
How to find affordable housing in Sweden
Housing is a major component of your study abroad budget. Once you've decided to live in Sweden, your first priority should be to find affordable accommodation, preferably close to your university. Begin your search by consulting your university to check if they offer any student accommodation for international students or can put you in touch with student housing companies that offer significantly cheaper options for students.
Student accommodation in residence halls is typically dormitory style with single rooms. Some of these may be ensuite and shared kitchens and laundry facilities. Entertainment facilities may range from a simple TV room to also include others like a billiards or table tennis room or a gym. Residence halls may be located in suburbs with transportation services to major universities or may be in a location that's central to a few different universities.
Student flats might be available either as shared flats with a few bedrooms and common living room, kitchen, and toilet or as studio flats. The other option is to find an apartment to rent that is not specifically geared towards students.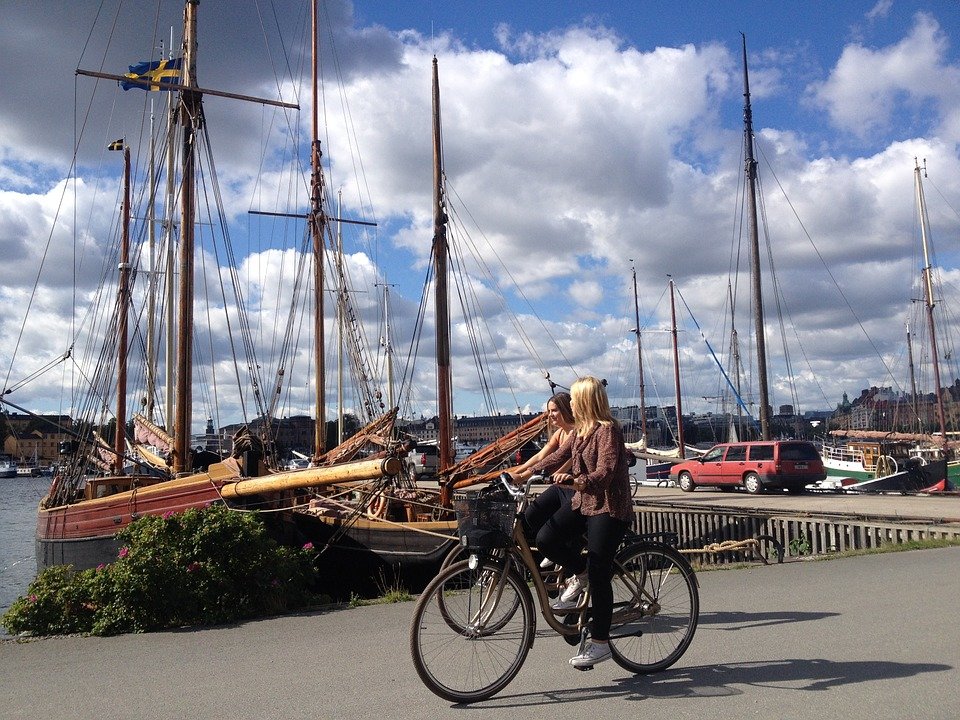 Expect to pay between $300 to $800 per month towards rent, depending on the city, location, and type of accommodation. In Stockholm, you can expect to pay a considerably higher amount in the city center because long-term rentals (six months and longer) are in high demand in areas such as Norrmalm, Vasastan, touristic Gamla Stan, or the posh neighborhood of Östermalm. The bohemian and artistic neighborhood of Södermalm, with its beautiful green spaces, many cafés and vintage shops, and fun nightlife is a good choice that may be more affordable.
Alternatively, consider places that are a short commute (under 30 minutes) to the city by subway or commuter trains such as Solna, Bromma, Sollentuna and Ropsten.
Keep food costs down & eat on the cheap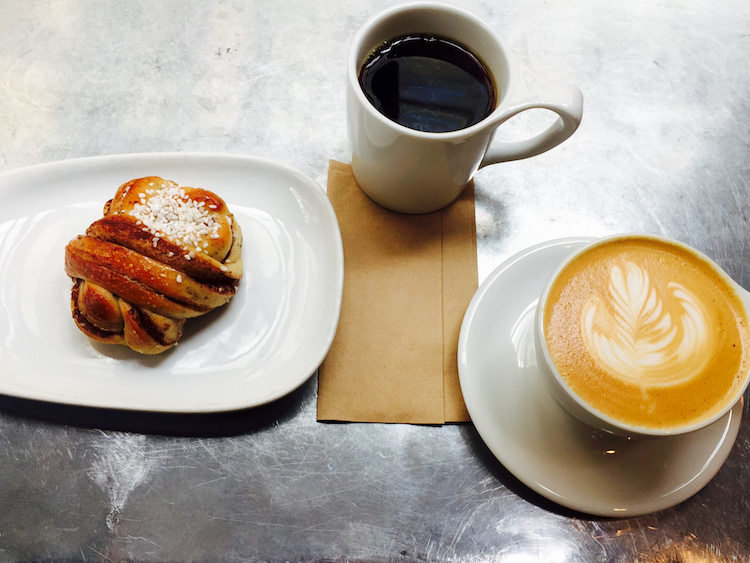 Eating out in restaurants or cafés in cities like Stockholm or even in smaller towns can quickly add up and become an unhappy shock to your budget. To save money, take advantage of shared kitchen facilities and cook your own food. Not only is this budget-friendly, it's also healthier.
The amount you spend on grocery shopping every month can vary widely depending on which chain you shop at. Willys, Lidl, Netto, and City Gross are known to be cheaper than chains like ICA and Coop, where quality for certain things maybe higher. Compare prices of different items and shop around while keeping an eye out for deals and discounts.
It's worth checking out the readymade meals, sandwiches, wraps, healthy meals, and half-prepared meals available in supermarkets like Coop for eating on a budget when you don't feel like cooking meals from scratch. Some branches also have an excellent salad bar and bakery section and it's not unusual to see Swedes do their dinner shopping here after work.
While eating out, bear in mind that lunch is usually cheaper than dinner. In Swedish culture, lunch is the biggest meal of the day and many restaurants ranging from Swedish and Thai to Indian serve a dagens rätt or daily lunch with a main dish, side, and open salad bar for $11-12. Sometimes the deal also includes coffee. A dinner at the same restaurant can easily cost thrice as much. You'll see a lot of office-goers at dagens lunches around the city. Tipping isn't mandatory, but in cases of exceptional service you can tip around 10% of the bill.
Another option is to eat at food trucks, stalls, and food halls in Stockholm, all of which are cheaper than sit-down restaurants. At places like Nystekt Strömming just outside the Slussen subway, something of an institution in Stockholm, you can get a herring burger for as low as $6 -- a great bargain. While eating out on the cheap, you'll notice that hotdogs are really popular in the cities and one of the cheapest foods easily available everywhere. In food halls such as Hötorgshallen, you can shop for market style meals from delis counters serving everything from traditional Swedish to Turkish food but these are only open for lunch.
Finally, if you're living in Stockholm on a budget, make the trip to the world's biggest IKEA store on the free shuttle from the city center for a delicious and typically Swedish meal of meatballs and lingonberries or fresh grilled salmon and mashed potatoes at a great price.
Exploring Stockholm on a budget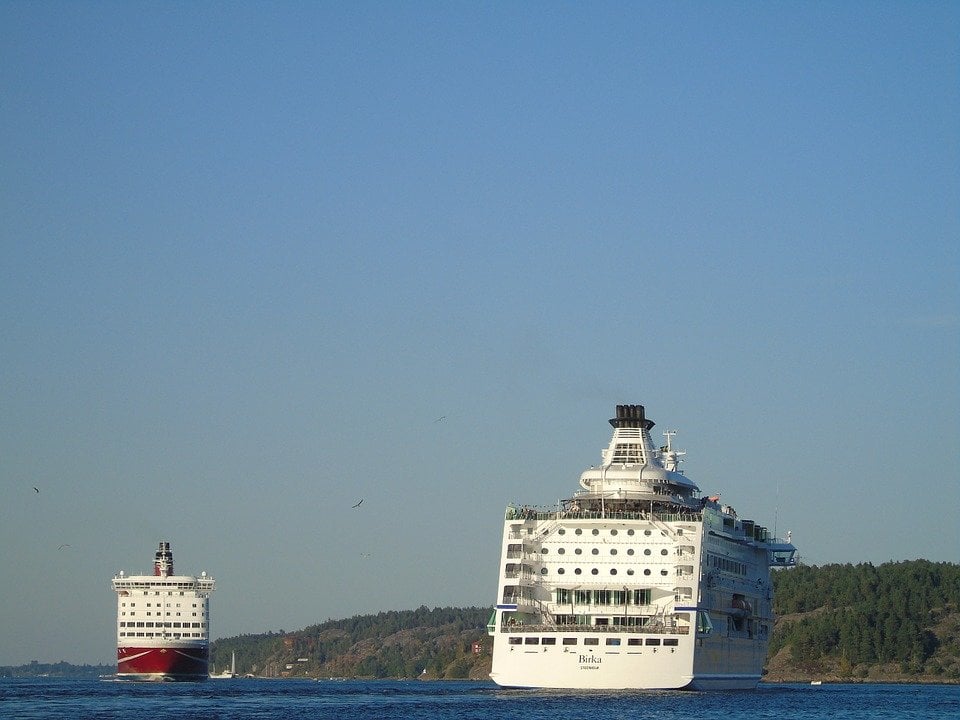 If you choose to study abroad in Stockholm, you'll be able to take advantage of Stockholm's fantastic system of public transportation of an underground metro (T-bana), commuter trains, buses, and trams. A network of ferries takes you to the many islands in the Stockholm Archipelago that make for great day or weekend trips in summer.
If you're living in Stockholm, it's worth getting a SL (Stockholm Public Transport) season ticket such as the 30-day ticket for 830SEK ($92) to the annual pass 8720SEK ($973) with a 90-day option as well. The pass is valid for unlimited travel on the subway, commuter trains, buses, trams, and ferries that are operated by SL.
If you expect to make frequent trips to the islands of the Stockholm Archipelago, see if it's worth getting the 30-day ticket for Waxholmsbolaget, the ferry company that connects the Archipelago to the mainland.
That said, Stockholm is an excellent city to walk in and with its many waterfronts, parks, running trails, beaches, and aesthetic architecture, the city is a delight to discover on foot. Walking and cycling are both preferred modes of transportation for the locals, perhaps one of many reasons why Swedes are some of the fittest people on the planet.
Stockholm has an easy to use bike-share system called City Bikes used by tourists and residents. You can buy a season pass (April through October) for 300SEK ($34), download an app that shows bike station locations, of which there are 140 spread throughout Stockholm, and bike availability, and rent a bike between 6am to 10pm for a maximum period of three hours and return it to a nearby station. If you need a bike for a longer time, you just go to the station, return the first, and rent a new bike for the additional three hours. This is an easy way to get around the city center, especially since there are dedicated bike lanes throughout Stockholm.
Thrifty shopping tips for Swedish fashion & goods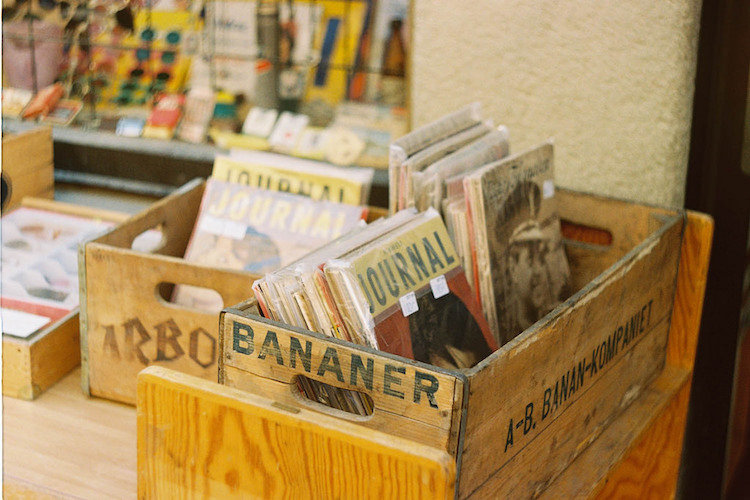 While shopping for clothes at trendy designer boutiques or fancy stores can deal a serious blow to your budget, Stockholm is home to plenty of second-hand, budget, and vintage clothing stores such as Stadsmission and Myrorna where you'll find clothing, shoes, bags, hats, quirky finds, and winter wear for a steal. Then, of course, there's H&M to shop for trendy and affordable fashion.
If you like the idea of second-hand stores and vintage finds, then wander around the hipster neighborhood of Södermalm to see stores selling everything from kitsch clothing, ballerina tutus, vintage cameras, designer spectacle frames, vinyl records, leather journals, old telephone booths, and unique upholstery.
To shop for household and decorative items, small furniture, towels and linen, kitchen items, and cutlery, try one of the second-hand stores or head to IKEA for affordable buys.
Consider working part-time to defray costs
Most study abroad students may wonder if they're allowed to work part-time while studying. The good news is that this is possible in Sweden as long as you have a residence permit. But the competition for part-time jobs is notoriously high, especially in student towns. Begin with speaking to the career advisor at your university for any leads. Attend career fairs organized by your university or independent fairs in your city. Use any networking opportunities within your university, student clubs, or social circles to look for jobs. Check out the notice boards of public libraries.
Make a list of companies that you're interested in working for and reach out to them with an expression of interest explaining why you'd think you'd be a good fit. Consider a short internship at a reputed company in the beginning; it could open the doors to new long-term opportunities in the future. You can also look for job openings on websites such as AcademicWork.se and Arbetsförmedlingen.
It's important to note that some level of competency in Swedish will go a long way in helping you find a job in Sweden, even though English is widely spoken around the country. Most employers will find it impressive that you're taking the effort to learn Swedish even if you're not fluent at the time of application. Being fluent in conversational Swedish is a huge plus that can tip a hiring decision in your favor.
Enjoy free activities & events in Your area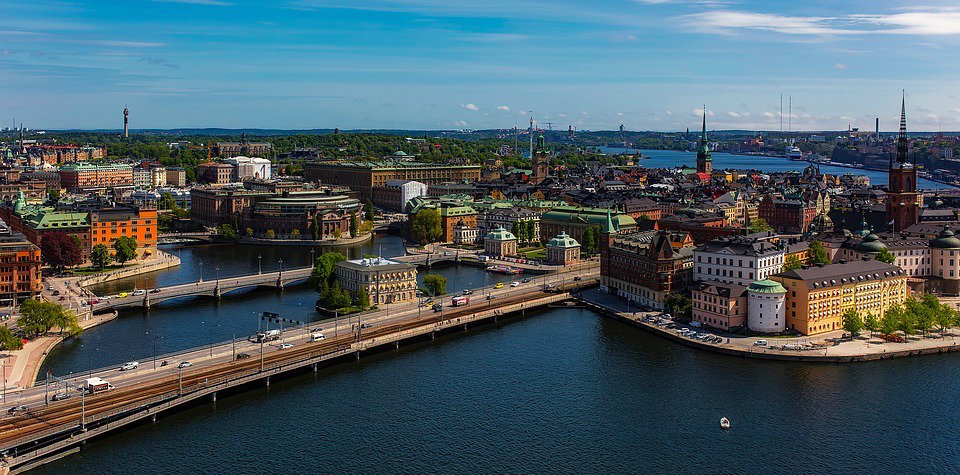 There are tons of free things to do in Stockholm and entertainment doesn't have to burn a hole in your pocket for you to have a good time in the city. Sign up with interesting student clubs at your university to join fun events, meet new people, and learn new skills such as a language club to practice your Swedish.
When you're still new to the city, you can go on a few different free tours of Stockholm to learn about the history and culture of its various neighborhoods. There's also a free tour of the different subway stations in Stockholm that display some of the coolest street art you'll ever see.
If you're into fitness, Stockholm is a great city to live in because there are several free-to-use outdoor gyms, often in beautiful parks or waterfront promenades, as well as countless running trails around the city. Swedes live an active lifestyle and this can be good motivation to work on your own fitness in your free time.
The city is home to several parks, woods, hiking trails, and green spaces, some of which host events and festivals such as those in Djurgården (where you'll also find many interesting museums), Kungsträdgården, Hellasgården, Skinnarvirksparken, and the UNESCO World Heritage Site of Skogskyrkogården. Parkteatern is a summer festival of concerts, theater, and musicals held in open venues at parks around the city and major events are free to attend. Head here or to one of the city's beaches for a picnic.
Kulturhuset, located in the city center, often has art exhibitions and shows that are free to attend. Several museums around the city have free entry on certain days of the week at set times, it's best to check these in advance. Many cafés and pubs around Stockholm also host comedy nights, open mic nights, and other free to attend events.
Embrace the Swedish way
Moving abroad to study or work may seem daunting, especially if the culture is completely foreign and the city is known to be one of the most expensive in the world. But the high quality of life and overall wellbeing in Stockholm and other Swedish cities, and the opportunity to live abroad as a global citizen makes this a worthwhile endeavor. Armed with these tips to study and live on a budget, you can make your dreams to study abroad in Sweden a reality.