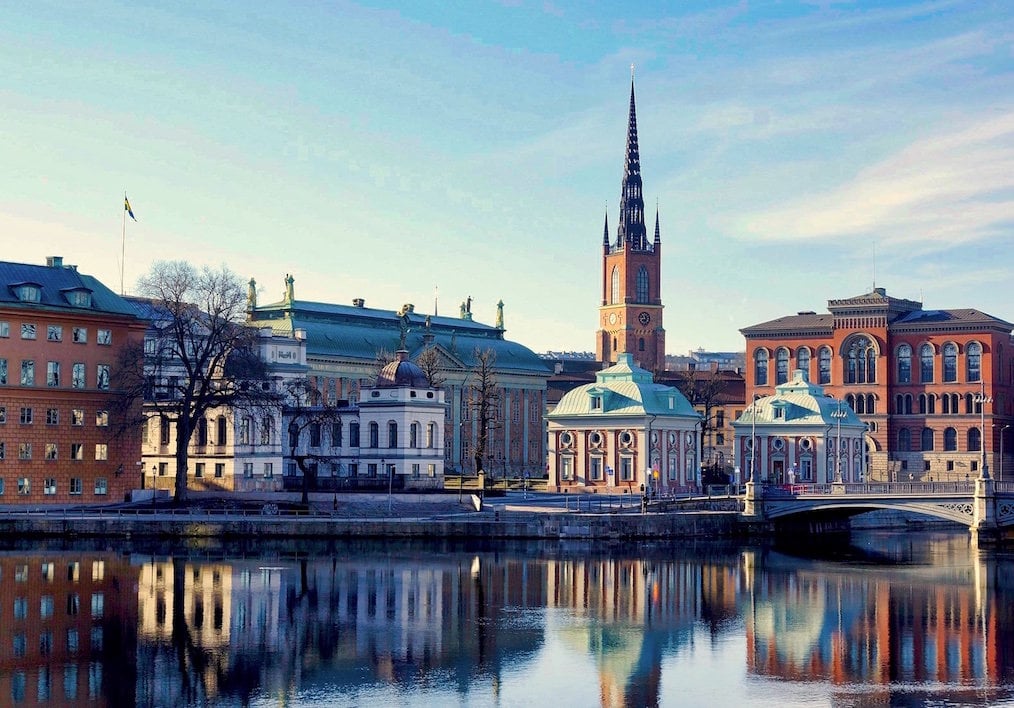 If you're thinking about studying abroad in Sweden, you probably already know what makes this northern country a great destination: global businesses, fascinating history and culture, delicious food, beautiful design, and welcoming people. Oh, and world-class academic opportunities thanks to several Swedish universities that regularly rank among the top 100 in the world.
Now that you're fully sold on studying in Sweden, one important question remains: where will you go? Will you choose popular Stockholm, northern Umeå, European Gothenburg, or one of the smaller cities and towns that draw students each academic year? Learn more about the top universities in Sweden for studying abroad, and what makes each one unique.
Stockholm: A Capital City of Opportunity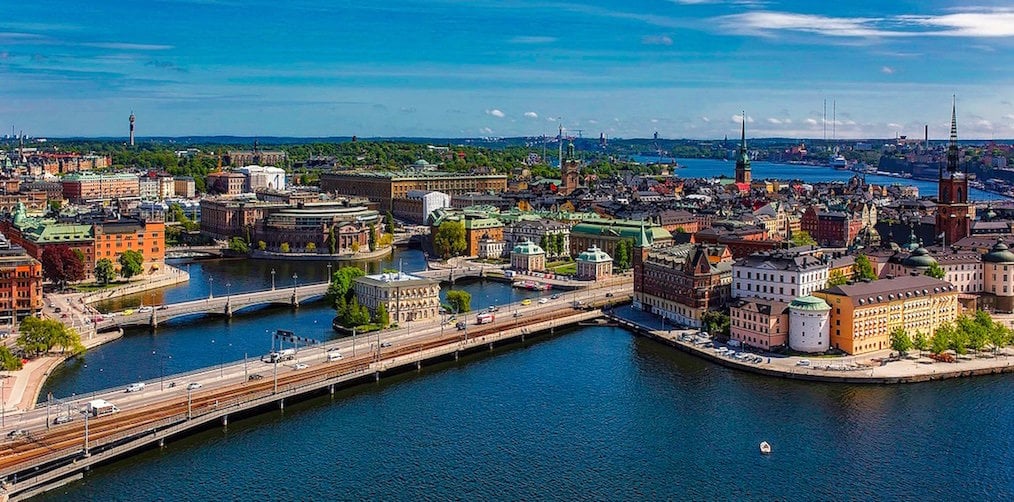 When considering where to study abroad in Sweden, it's impossible to overlook Stockholm -- even if you end up studying in another city instead.
Stockholm, as Sweden's capital city, is the largest by population and number of universities to choose from. Most students end up at one of the four big universities: KTH Royal Institute of Technology, Stockholm University, Karolinska Institutet, or Stockholm School of Economics. Each has their own focus and specialties; medical students will be especially drawn to Karolinska Institutet and business-minded students will find a good fit at Stockholm School of Economics.
Outside of the classroom, Stockholm offers all of the cultural experiences you'd expect to find in a major European city, with a special Swedish flare and attitude that has become known around the world. Whether you're admiring the stunning architecture on a weekend tour or sipping coffee during a fika break between classes, Stockholm will give you the best essence of Sweden, and serves as a great base for exploring the rest of the country, region, and continent.
Lund: Top Academics & A Base for Exploring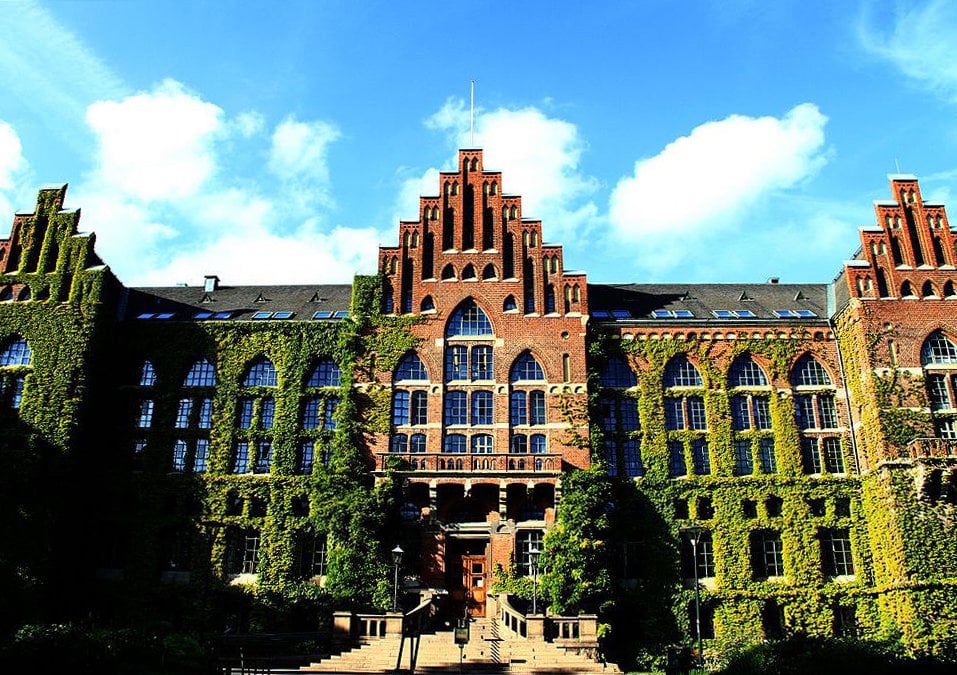 In the southern part of Sweden -- and a short 11-minute train ride from neighboring Malmö --, Lund is a quintessential Swedish college town. Nearly half of the 90,000 citizens of Lund are students at the massive Lund University. There, you can choose from over 300 study programs and 2,000 courses... if you want to study a particular subject in Sweden, chances are, you can do it in Lund!
Lund is also well located for extracurricular explorations of Sweden, which is another reason to consider spending your semester there. By train, it is a 52-minute ride to Copenhagen, Denmark; a two-hour train ride to Gothenburg; and a four-hour train ride to Stockholm. Based in Lund, you can easily explore some of the biggest cities in this region of Scandinavia, and use Copenhagen as a jumping-off point to explore the rest of Europe on weekend trips.
Gothenburg: Technology for the Ages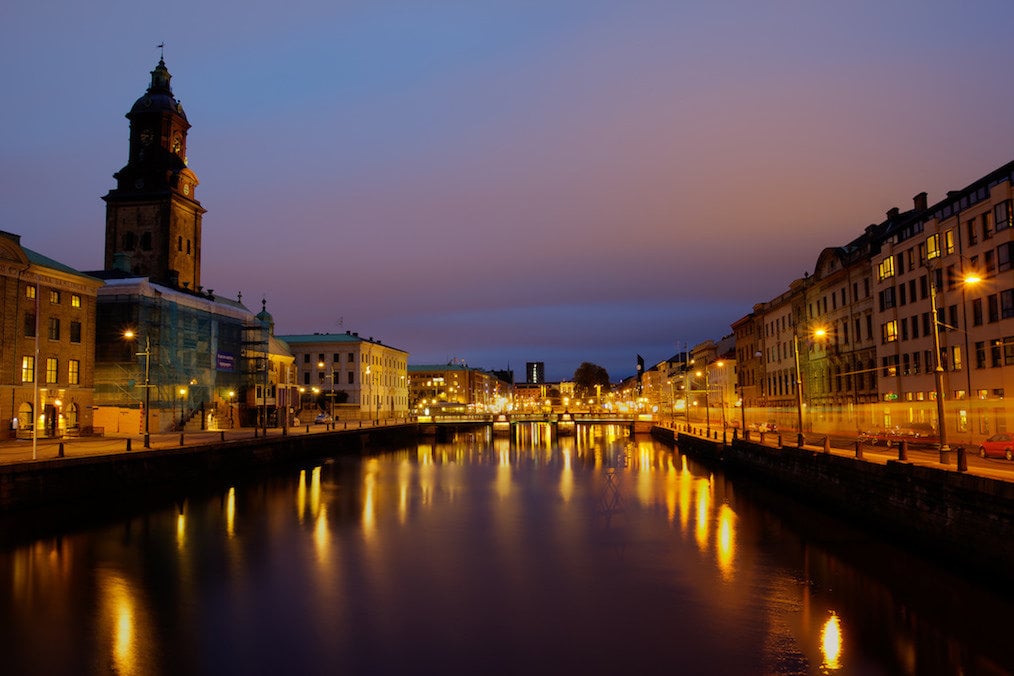 When you arrive to study in Gothenburg, you might step off the plane and think you've landed in the wrong city. Like Amsterdam in the Netherlands, Gothenburg is a town of canals -- in part because of its origins as a Dutch colony!
Over the centuries, Gothenburg has attracted settlers from around Europe, including the Dutch, Germans, and Scottish. Mixing these cultures together with traditional Swedish culture has created a melting pot of a city in Gothenburg -- and one where you'll feel like you're in one of Europe's greatest cities (you are!).
As a student, you can study at University of Gothenburg or Chalmers Institute of Technology in any number of subjects. As the largest port city in the Nordic region, Gothenburg also attracts top businesses, and you could potentially look for internships at companies like automotive manufacturer Volvo or AstraZeneca, an Anglo-Swedish pharmaceutical company.
Umeå: Gateway to the North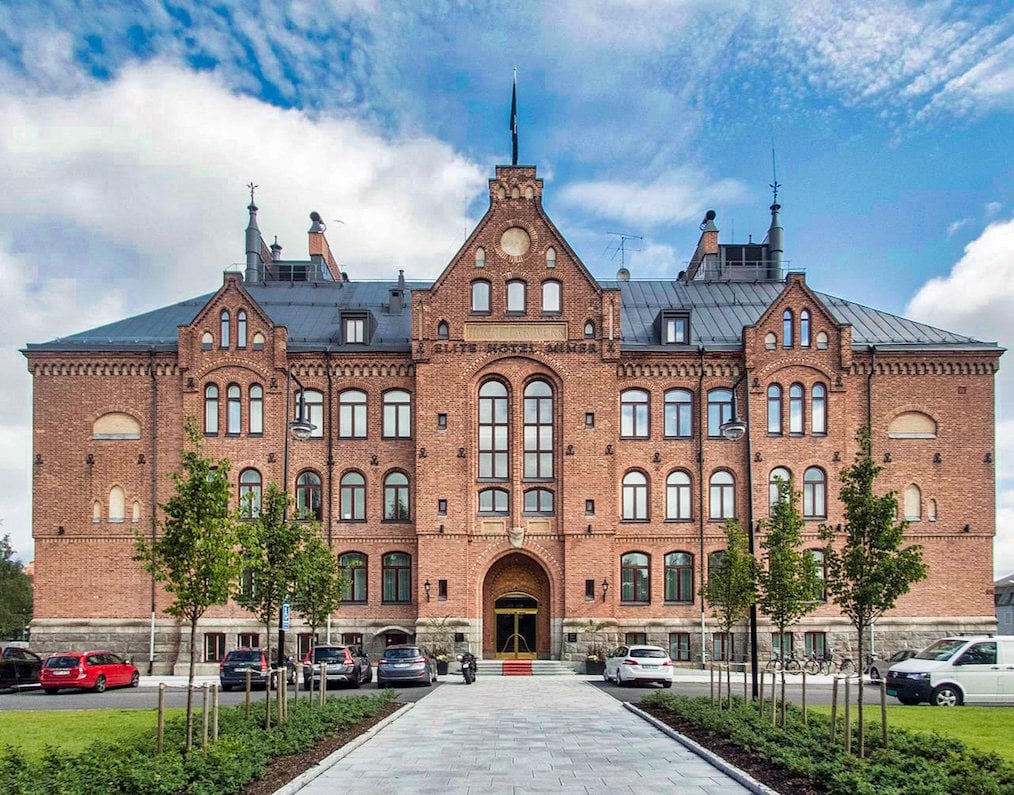 Umeå is the northernmost city on this list, a short 250mi (400km) from the Arctic Circle -- if you're hoping to see the Northern Lights while studying in Sweden, Umeå will offer plenty of opportunities!
In the classroom, Umeå is also an excellent choice. Home to two universities, Umeå University and the Swedish University of Agricultural Sciences, you'll have plenty of choices in disciplines to study during your semester abroad. These two universities bring almost 39,000 students to Umeå each academic year, giving the city a distinctly 'university town' vibe.
Umeå was also named the European Capital of Culture in 2014 (along with Riga, Latvia), so there are plenty of opportunities to experience Swedish culture in between classes and on weekends. When it comes to exploring the rest of Sweden, you can opt for a low-cost flight to Stockholm and plan your trip from there. You can also fly from Umeå airport to Kiruna in Sweden's far north Lapland.
Uppsala: Sweden's Academic Heritage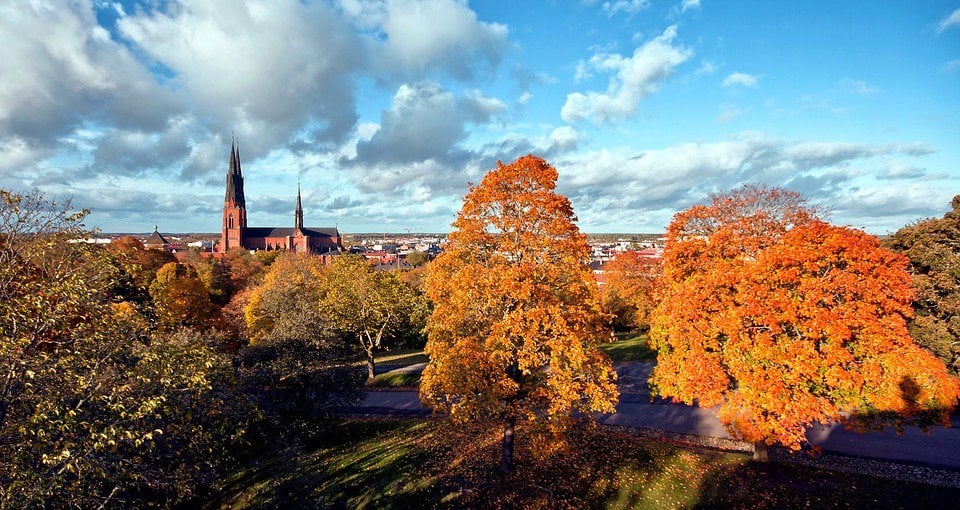 The second northernmost city on this list (after Umeå) and fourth largest city in Sweden, Uppsala is a popular destination for students. It is home to the largest cathedral in Scandinavia, and the oldest university in Sweden, Uppsala University, which dates back to 1477. There's a long heritage of world-class academic opportunities in Uppsala.
As home to the oldest university, Uppsala has been a leader in education -- both academically and culturally. Uppsala University is among the country's top schools (and typically in the top 100 on a global ranking), and many traditions in Swedish higher education originated in Uppsala (such as the traditional white student cap design). While studying in Uppsala, you can also engage in almost any academic discipline of interest; Uppsala University is particularly strong in the natural sciences.
Linköping: Past, Present & Future Sweden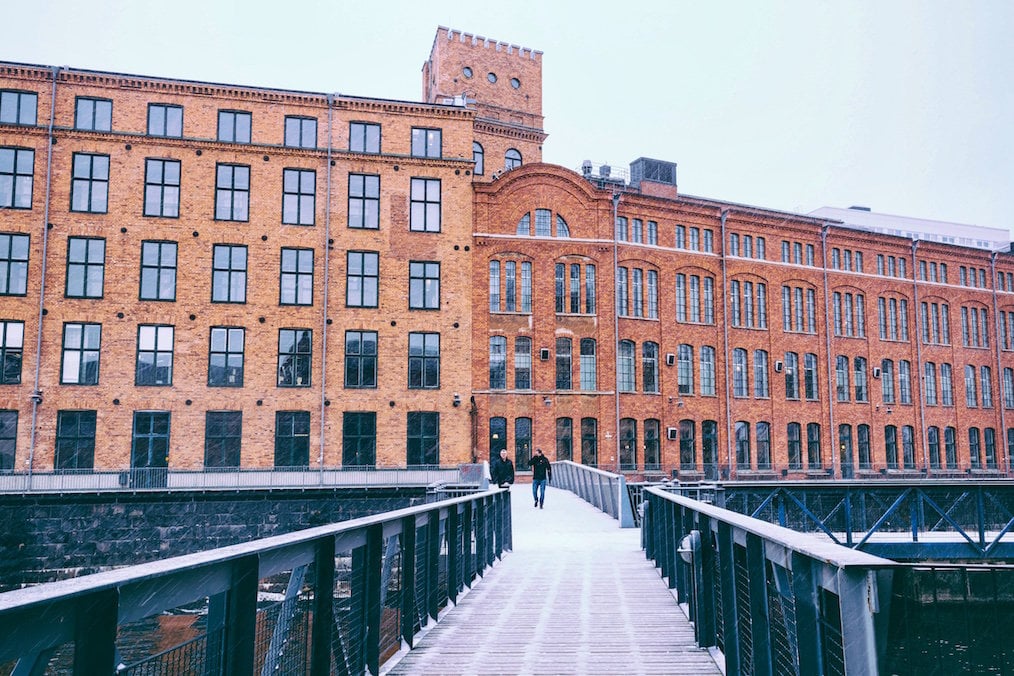 Nestled in the Swedish countryside between Stockholm in the east and Gothenburg in the west, Linköping is a medium-sized city home to one of the country's largest universities, Linköping University. Studying in Linköping, you'll have access to world-ranked academic programs but the freedom to explore the country and nearby cities.
In addition to great opportunities to study business and economics at Linköping University, the city of Linköping aims to become a carbon-neutral community by 2025, and is working hard in the fields of green energy and sustainability. If you're a student looking for first-hand experience in these fields areas, this is a great opportunity to study and work with professionals leading the global industry. Pair this futuristic industry with historic Swedish architecture and modern culture and you have the best of all worlds while studying in Linköping.
Gälve: Progressive & Student-Focused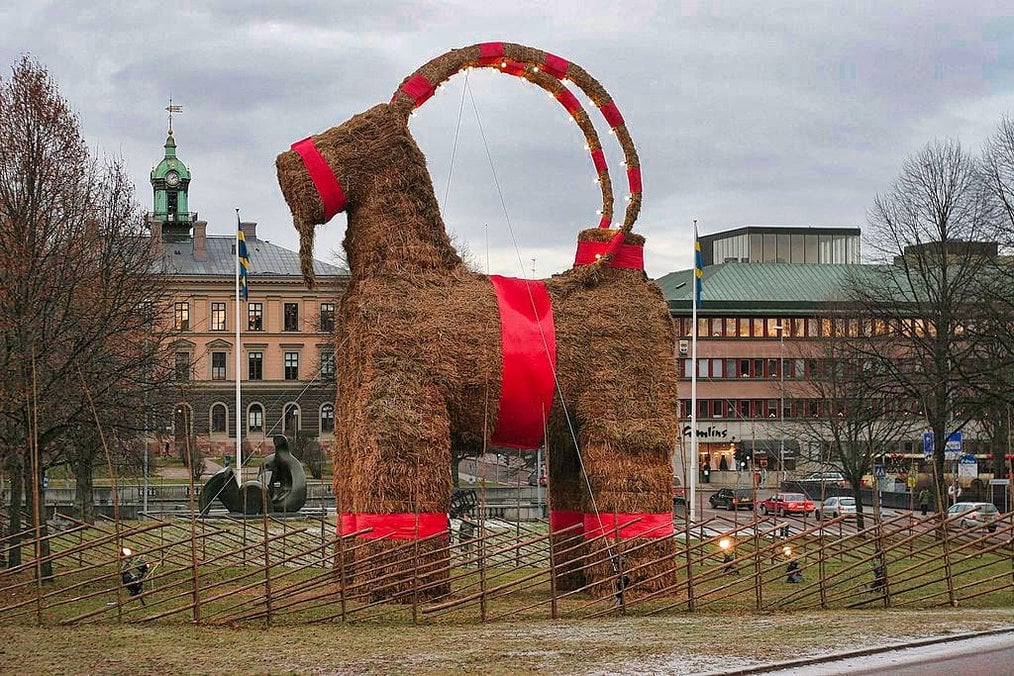 Though Gälve is only the 13th largest city in Sweden, it was recently named the Student City of the Year for 2017/2018 by the Swedish National Union of Students. (Other cities on this list, including Linköping and Uppsala, have been named in recent years, too!)
Gälve is home to the University of Gävle and Gävle University College, and over 17,000 students call Gälve home during each academic year. Located north of Stockholm, you can get a better immersion in Swedish culture in a small town like Gälve, without sacrificing your academic priorities.
Outside the classroom, life as a student in Gälve will allow you to experience distinctly Swedish culture. For example, each year the city of Gälve is famous for constructing a giant goat made of straw in anticipation of the Christmas holiday. Where else can you experience that, even in Sweden? (Nowhere else!)
Additionally, Gälve is only a 90-minute drive (or two-hour train ride) from Stockholm, if you want to explore the capital city or use it as a base to explore Scandinavia or the European continent during your time studying abroad.
In the end, you can't go wrong in any Swedish city on this list. Each has its own strengths and whichever one calls out to you will undoubtedly offer a semester or year of unforgettable opportunities.
This post was originally published in November 2018, and it was updated in October 2020.
Popular Study Abroad in Sweden Programs