Study Abroad
Where Should I Study Abroad in Australia: Sydney or Melbourne?
Sydney and Melbourne are two great study abroad destinations in Australia. We've compared these popular cities to help you choose the one that's right for you.
TLDR 👀
Sydney and Melbourne are two very popular study abroad destinations in Australia for international students.
Despite being similar in size and sharing geographical characteristics, the two cities do have some key differences.
Sydney is touted for having better weather, while Melbourne boasts better nightlife.
Although you'll pay about the same for groceries and everyday expenses in both cities, rent in Sydney is around 46% higher than in Melbourne.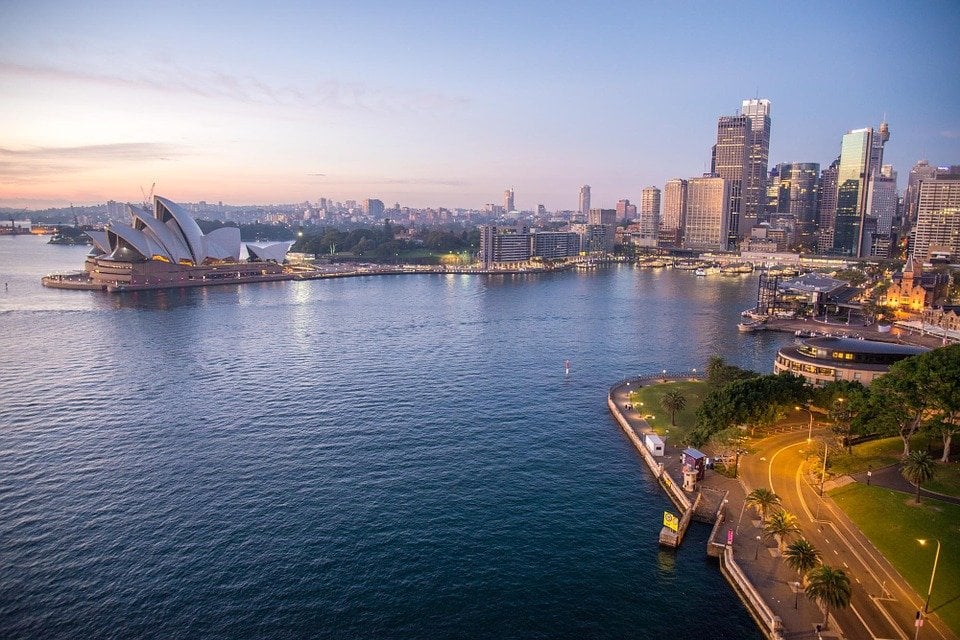 Australia is a dream destination for students wishing to study abroad in a country far from home but close in language and amenities. Although there's no need to learn a new language when studying abroad in Australia, you'll need to pick up on some common Aussie - pronounced "ozzie", not "ossie" - phrases to use with some of your new mates down under.
When deciding where to study in Australia, the most common choice is Sydney. Known for its iconic harbor and famous opera house, the largest city in Australia is home to a diverse mix of international cultures set amongst world-renowned sights and white sandy beaches.
Second in size to Sydney is Melbourne (pronounced "mel-bin", not "mel-born"), the city known as the Cultural Capital of Australia. Melbourne hosts a great combination of the best that Australian historical charm has to offer, mixed with an edgy and contemporary style that is truly all its own.
Demographics and geography
Both cities are situated on beautiful harbors, and both are melting pots of various nationalities and cultures that all call Australia home. Greek, Italian, Chinese, and Lebanese communities make up significant portions of the population, along with dozens of other nationalities that all mix to create a rich intercultural community. Their populations are similar sizes as well, with around 5.3 million calling Sydney home and just over 5 million residing in Melbourne.
Weather-wise, Sydney is the warmer of the two cities as it is geographically further north than Melbourne. Melbourne's climate is known to change throughout the day, with some saying you can experience all four seasons in one day. Sydney's winter is notoriously gentler as well with temperates often warm enough to keep you visiting the beach through September.
Cost of living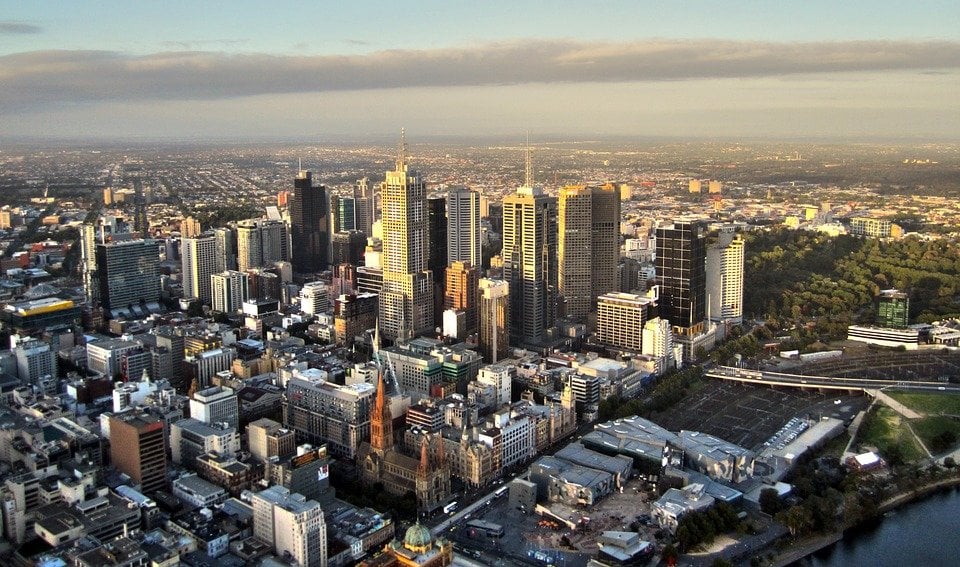 Living in cities in developed nations is expensive no matter which country you're in. Even so, comparative to the United States, Australia is an expensive country, with heavy taxes in place on alcohol and cigarettes, relatively pricey groceries, and high property costs, as well. In short, take as much money as you can, and, if possible, decide on major expenses, such as travel, beforehand to budget accordingly.
When comparing Sydney to Melbourne, the two cities are similar when it comes to costs for food and drink. However, major differences can be seen in housing prices. Rent prices in Melbourne are about 32% cheaper than Sydney. The below prices are in US dollars.
Housing type
Melbourne
Sydney
1 bedroom in the city center
$1,269
$1,979
1 bedroom in the suburbs
$1,015
$1,417
Room in a shared 3 bedroom city center apartment
$788
$1,180
Room in a shared 3 bedroom apartment in the suburbs
$543
$749
In both cities, most universities have what are known as "villages", which are basically student apartment complexes built near campus. A studio apartment in one of these villages will cost around $842 USD a month in Melbourne and around $1.273 a month in Sydney. Generally, all utilities and other expenses are included in this price. This is a reliable option in which you are guaranteed to meet people from all over the world.
Things to Do
Sydney
Sydney is without doubt the most recognizable city in Australia thanks to its iconic landmarks, and there is no better way to pass the time than seeing a performance in the Opera House, climbing, yes climbing, the Harbour Bridge, or simply getting a tan and body surfing at Bondi Beach. Beyond acting like a tourist by taking a ferry across the Harbour from Circular Quay or checking out Chinatown, there is plenty to discover on your own. If you're looking to be a beach bum, the list of beaches to visit is basically never-ending, with Manly, Bronte and Tamarama, Coogee, and Maroubra (home to the infamous Bra Boys), all close at hand.
Big city nightlife is plentiful in Sydney, and no matter what you're into, you'll find it there. From the sophisticated Marble Bar at the Hilton on George St. to the student hang out Scubar, there's something for everyone. If you're looking for something more mellow or even for a change of pace, Sydney boasts a myriad of chic candle-lit bars in Surrey Hills and Paddington, as well as blue collar/student pubs in Darlinghurst and of course King St., Newtown, which is home to the students of the University of Sydney, located just down the road.
If you feel like you need to get out of the concrete jungle for a while, you can head north or south along the coastal roads for an epic surf trip all your own, where along the way you'll meet local small town Aussies and experience the authentic coastal Australian lifestyle. If you feel like going on a walkabout in the bush instead, the magnificent Blue Mountains are just a short train ride west, where you can go kayaking, horse riding, hiking, camping, and pretty much any other outdoor activity you can imagine.
Melbourne
Entertainment is not lacking in Australia's cultural capital of Melbourne. When not studying, students can be found shopping in city centers, walking around in the glamorous Southbank district, watching live shows at local theaters, checking out nearby museums, visiting the world-famous Melbourne Aquarium, or even wandering around the Royal Botanic Gardens. Sports are in no shortage in Melbourne, with several national Australian Rules Football (AFL, for Australian Football League, for short) teams residing in Melbourne.
Additionally, there are several national-level rugby, cricket, and soccer teams that call Melbourne home, and there is no more Australian thing to do on a Saturday than to go to the footy match (Rugby or AFL) or the cricket and have a beer and a meat pie. Melbourne's nightlife scene is some of the best in the country, as there are a variety of options; enjoy clubbing in the city center, or checking out a laid back live band in a whiskey bar on Acland St. in St. Kilda.
In terms of travel outside the city, some of the most gorgeous and unspoiled beaches in Australia - such as Lorne and Jan Juc (home to surf brands Rip Curl and Quiksilver) - are located just a few hours' drive away, and from there it is only a short drive to the breathtaking Twelve Apostles rock formations that run along the Great Ocean Road. In other words, take a road trip! If the seaside isn't your thing, you can always head north into the Outback and get to know some of the locals and experience true Australian hospitality set in some of the most beautiful natural scenery in the world.
Sydney vs. Melbourne: you can't go wrong
In reality, whichever city you choose, you can't go wrong, it just depends what you're after; an urban landmark capital with beaches a-plenty, or a cultural capital with true Aussie heritage charm mixed with funky up-and-coming style. Either way, you're going to meet great people from all over the world (including the Aussies themselves, of course), and also have the opportunity to study at world class universities, all while having what will probably be one of the best times of your life.
Which will you choose?
Head over to Sydney if you...
Enjoy a warmer, more temperate climate
Prefer acting like a tourist and visiting popular Australian attractions
Like having your choice of outdoor activities close
Want to spend your weekends exploring the beaches
Explore top programs in Sydney
Check out Melbourne if you...
Enjoy both the warm and cold seasons of the year
Are intrigued by museums, cultural centers, aquariums, and theaters
Plan on attending multiple sports events in the city
Desire to take a coastal road trip along the Pacific Ocean
Explore top programs in Melbourne