Gap Year
Why Should Students Take a Gap Year?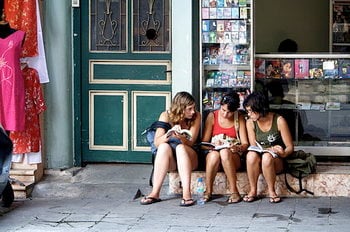 In a socioeconomic atmosphere where young people are bound to endless educational tracks to ensure success, the notion of taking a yearlong gap can seem frivolous and inefficient. This article will explore why this fear has proven to be a misconception, why in the UK and Australia, the gap year has long been accepted as a productive choice, and why taking a gap year is an extremely beneficial path for students to take.
What is a gap year?
A gap year is a break—not just from education, though it is very popular for recent high school graduates, but a break from routine. Beyond that, the definition of gap year can be quite flexible. For one thing, it does not have to be a year. Gap years can range from three months to two years and entail a variety of experiences, among them teaching, volunteering, working, traveling, and adventuring in a foreign place.
Says Tom Grapes of Real Gap Experience, "A gap year is not a year long vacation from 'normal' life. It is an opportunity for a person to explore the world beyond their usual boundaries, challenging themselves to learn about and meet new people and cultures, experience new countries and lifestyles, and develop personal skills and characteristics." The results are generally positive: according to a survey conducted by YouGov, nine out of ten young people who were surveyed said they had improved their self confidence, self reliance, and sense of motivation.
Why are gap years less common in the US?
The gap year has been popular in Europe for decades. In the UK, where the gap year is most popular, employers often view those who undergo this immersion as more employable because of the skills that they acquire abroad. In a sense, they are more prepared to enter the working world than those without the experience. UC Berkeley Career Advisor Edward Free recounts his own gap year experience:
I was employed in various jobs that helped me explore and strengthen skills and knowledge in certain employment settings. This period did help me clarify and focus professionally and provided me an increased readiness and attractiveness in the graduate school admissions process. It provided me with learning experiences that helped me bridge the gap from my academic persona and begin to formulate a professional persona.
In the US, on the other hand, the highly competitive job market renders the concept of the gap year much less useful. When American students finally finish high school and have college so close to their fingertips, the idea of a gap year sometimes seems preposterous—it has been driven into their minds that college is the golden ticket to success, particularly in an economic slump. "Additionally, American high schools and colleges typically offer a wider range of extracurricular activities for their students, including community service trips overseas, study options overseas and educational tours. This provision has allowed for American students to experience much more as part of their education than counterparts in the UK and Europe," says Grapes.
What are some misconceptions about gap years?
Stereotypes about gap years are, as stereotypes tend to be, not necessarily true. The stereotypical student taking a gap year has rich parents and spends her or his time partying. However, students who decide to take time off abroad frequently save up, often working several part time jobs in the years preceding travel. Sarah, who spent a semester in Spain before attending UC Berkeley, wanted to do something that took her "so far out of my comfort zone that when I came to Cal it would seem easy. I wanted to practice my Spanish, get some work experience, and get some life experience."
Says Free, "Students come to the Career Center to inquire about what they should do before they get into graduate school. Some of them are looking for a balance between adventure and academic/ personal/ professional enrichment/ preparation. These include request such as, 'Do you know of any medical internship programs in South America?' or 'What kind of opportunities do you know of in international economic development?' The hope of getting the best of both worlds, adventure and enrichment, is what drives most students."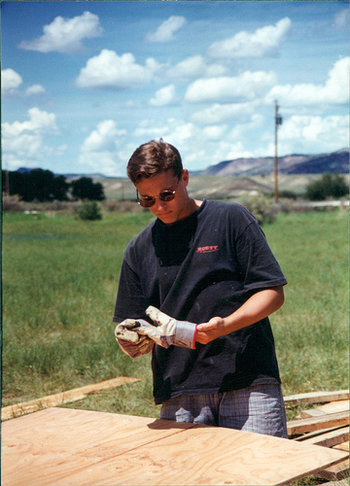 Why take a gap year?
It is a misunderstanding that gap years are useless on resumes. More and more, schools and employers are seeing "gappers" as having an edge. Lesson: having the experience will differentiate your CV. "What stands out in a resume is the actions a person has taken and the results they have gotten as it relates to what an employer is seeking," notes Free. "A 'gap year' as well as internships, summer jobs, extra-curricular activities, and/or class projects all can provide examples [and] evidence [of] the actions and results a person has taken. Concrete transferable skills from either of these experiences depend on what an individual was involved with."
According to a survey conducted by YouGov in 2011, 53% of HR professionals surveyed agreed that a constructive gap year makes a job application stand out. Moreover, American universities have been known to encourage taking a gap year at the undergraduate and graduate level. Harvard College's admissions site claims that "Harvard College encourages admitted students to defer enrollment for one year to travel, pursue a special project or activity, work, or spend time in another meaningful way […]" The results have been uniformly positive. Harvard's daily student newspaper, The Crimson, reported that students who had taken a year off found the experience "so valuable that they would advise all Harvard students to consider it."
At the graduate level, schools look for experience, especially in the applicant's desired field of study, to fortify an application and indicate commitment to the field. Students applying to medical school or law school can benefit greatly, for example, by volunteering at medical centers abroad or taking courses abroad to improve their GPA, respectively.
How do I ensure the most beneficial gap year?
Plan: start your research as far in advance as possible to guarantee finding the best program for you and adequate time to save money.
Seek help from an expert: Look for people who will be able to give you specific advice. Research bloggers in your country of choice who will help you formulate a reasonable budget and schedule and have valuable insider advice.
Be realistic: You won't be able to see everything. Thoroughly experience a few places as opposed to an entire continent.
Spend time with the locals: Get a real sense of the lifestyle in a new country. Don't hang out only with the Americans.
Say YES! To everything (mostly): Self-explanatory!
A year abroad offers students the chance to find some direction. While you're taking your time abroad, think about how everything you do can be perceived as appealing to an admissions officer or employer. Adventuring is conducive to gaining valuable skills!