Term
Academic Year, Fall, Spring, Summer
Need-based funding, Merit-based funding, General grants/scholarships, BIPOC funding
View Other Details

Program Details

Program Type

Direct Enrollment

University

University College Dublin

Housing

Apartment

Dormitory

Pricing

Price Details

Contact IES Abroad or see website for details: www.IESabroad.org/dublin

What's Included

Accommodation

Some Activities

Classes

Some Meals

Wifi

What's Not Included

Airfare

Visa
11 travelers are looking at this program
You won't need the luck of the Irish to have an unforgettable study abroad experience in Dublin. By directly enrolling at Dublin City University (DCU), Trinity College Dublin, the National Theatre School of Ireland (Gaiety School of Acting), or University College Dublin, you'll have the joy of befriending the Irish, who are known for their hospitality. You'll feel more at home knowing that Dublin has a young population (more than half of the city is under 25). Dublin rewards the independent spirit with a diverse culture and a wide range of educational opportunities.
We want you to feel at home in Dublin, so we will do everything we can to help you integrate. Enrolling directly in an Irish institution through IES Abroad provides you with a chance to sample the local academic culture while benefiting from the support of IES Abroad staff and housing.
As part of IES Abroad's Global Good Commitment, IES Abroad employs sustainability measures in the following ways:
-Moving toward more sustainable Headquarters and Centers abroad
-Producing printed materials mindfully
-Hosting events and conferences in LEED-certified buildings
-Purchasing carbon offsets for staff air travel
-The formation of the IES Abroad Sustainability Team - a dedicated group of volunteers responsible for implementing sustainable practices across our organization. The team comprises of members across our Centers, departments, teams. It is truly a global effort, and we are better for it.
Program Highlights
Even though your adventure starts in Dublin, our field trips take you beyond the city to discover the culture and traditions of your host country.
Our Comprehensive Orientation & Re-Entry Experience (CORE™) begins right when you arrive and continues through the semester with activities focusing on academic and cultural adjustment.
You have an individual IES Abroad Program Advisor to help you prepare for your study abroad adventure.From visa requirements to travel details, they are your #1 resource for preparing to study abroad.
We offer well-located, comfortable housing for all students because securing housing independently can be challenging. Our goal is that when you leave Dublin, it will feel like home.
IES Abroad offers $5 million dollars in need- and merit-based scholarships and grants that can be used toward an IES Abroad study abroad program. Apply on our website with our Aid Application.
About University College Dublin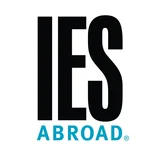 IES Abroad Scholarships and Financial Aid
Financial limitations shouldn't prevent you from studying abroad with us. That's why IES Abroad offers more than $6 million in scholarships and aid. IES Abroad offers a number of diversity scholarships and grants to provide opportunities for traditionally underrepresented communities in study abroad.