Study Abroad
Did You Know About this Alternative Type of Study Abroad?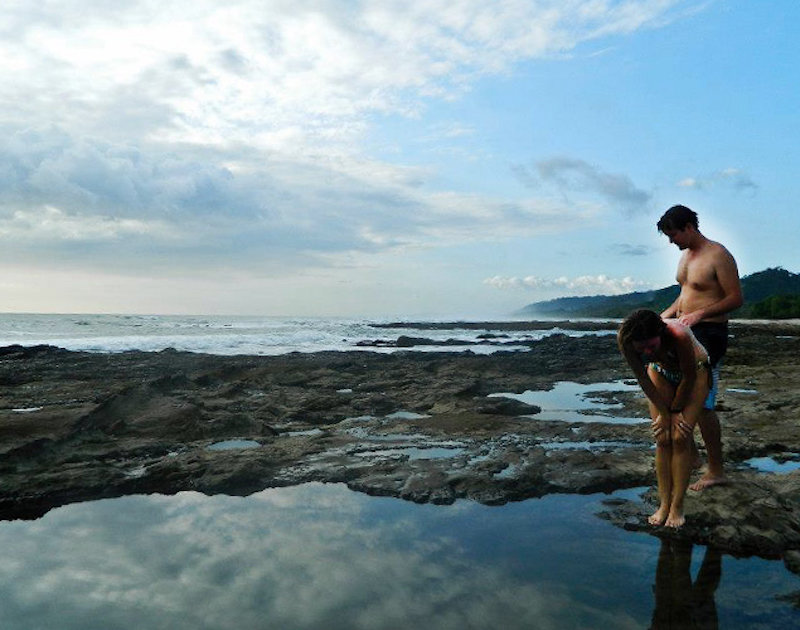 Whatever comes to mind when you think of study abroad, be it learning Mandarin in Shanghai, studying the history of the Roman Empire in Rome, or brushing up on finance skills in London, chances are a classroom is involved. But study abroad doesn't have to be so rigidly defined.
An experience like this gives students the opportunity to peel back layers of perspectives they've been socialized into.
Increasingly popular alternative study abroad programs are turning the notion of studying in foreign classrooms on its head and giving participants a different way to learn while traveling. But what are they exactly? And how can you find an alternative study abroad program? Read on for the full inside scoop on alternative study abroad programs.
What are Alternative Study Abroad Programs?
Given that the term alternative is involved, defining what exactly an alternative study abroad program is can be a bit tricky. But basically, alternative study abroad programs are programs that break from the traditional mold of taking academic courses at one institution overseas. Also sometimes called extreme study abroad, this new wave of options mixes things up by involving travel, service-learning, or cultural immersion.
These types of programs can last traditional lengths of semesters or a year, or be short term, ranging from a few days to several weeks. The change in length offers students who may have difficulties breaking away from a rigorous course schedule to go overseas the chance to do so.
Alternative Breaks: An Example of Alternative Study Abroad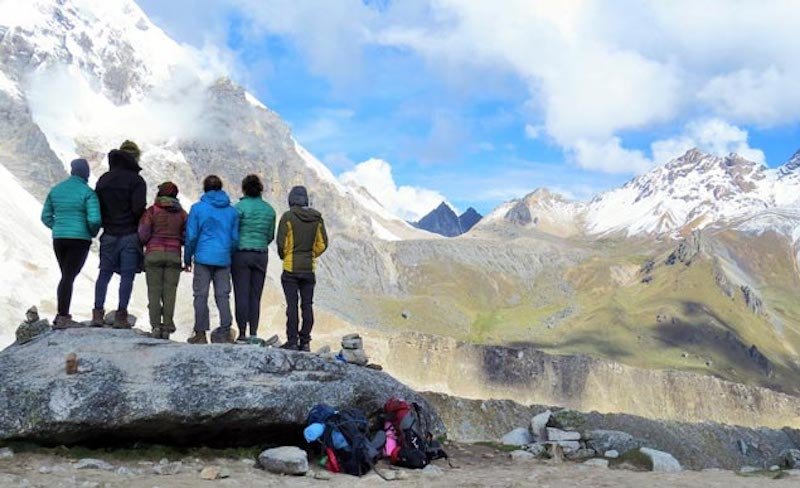 One such provider that offers these types of programs is Break Away, a nonprofit organization that offers unique programs aimed at building a society of active citizens throughout the United States and abroad.
Courtney Holder, a former participant of several of these programs has brought her journey with the organization full circle and now serves as the coordinator for Alternative Breaks, a chapter of Break Away, at the University of Maryland College Park.
"Students learn through service giving them the opportunity to be outside of a classroom setting," said Courtney. "This way you aren't just learning in a traditional academic setting -- you're living it."
Alternative Break programs are team based and centered around topics relating to social issues. A collection of students from across majors and sometimes even countries, come together, lead by two student co-instructors and a faculty advisor.
At the University of Maryland, these programs last from three days to two weeks and are held in a variety of domestic locations as well as the Bahamas, Guatemala, Ecuador, Haiti and the Dominican Republic. Prior to the travel experience, students meet as a group ahead of time for four to six months to prepare through lectures, speakers, language skill building exercises, group book reads and more. When they return from the experience they often continue by making connections from their experience to campus by doing local service projects.
Courtney first experienced an Alternative Break program as a student at the University of Tennessee when she learning through service work in Charleston, West Virginia.
Increasingly popular alternative study abroad programs are turning the notion of studying in foreign classrooms on its head.
"The experience really started wheels turning in my mind," she said. "It opened up my perspective to a lot of my own privilege and identity and things I needed to continue learning about and reflect on. It was really powerful to me."
A big component of these alternative programs that sets it apart from traditional study abroad experiences is immersion. Students don't stay at hotels or hostels. Instead, they sleep in community centers, churches, or in homestays in the local community where they do their projects.
"The idea is that you're living as closely to the community that you're serving as possible," Courtney said. "There's an intentional focus on being in and of the community. This opens up a lot of great relationships, perspectives, and conversations."
Service Learning in Haiti
Courtney has traveled to Haiti six times with Alternative Breaks while serving as a staff faculty advisor for the International & Grassroots Development & Advocacy program which was developed alongside the Haiti Compact organization as a response to the 2010 earthquake that ravaged the country.
"We wanted to look at this from a long-term, ethical view and work with a specific community long term," said Courtney. "Having intentionality behind this experience has set us apart."
After preparing for several months in advance on campus, once in Haiti, the students spend a week in Port Au Prince learning and listening from a variety of international and Haitian-led organizations including USAID, local schools, journalists and the National Network for Human Rights. They then spend a week in the more rural community of Dezod doing a language and cultural exchange with a professional vocational school.
Courtney has observed that the impact this short term program has on students is huge.
"Every evening we have reflection sessions and throughout the program you see so much transformation," she said. "An experience like this gives students the opportunity to peel back layers of perspectives they've been socialized into. They get a real and broader view of what Haiti is and who Haitians are."
Although the students experience abroad does not involve a traditional classroom setting, students still learn and study the culture and society from an academic angle.
"You see them apply what they learn in class and broaden out academic pursuits," Courtney added. "They learn and foster commitment to social change."
Shaping Global Citizens at the School for International Training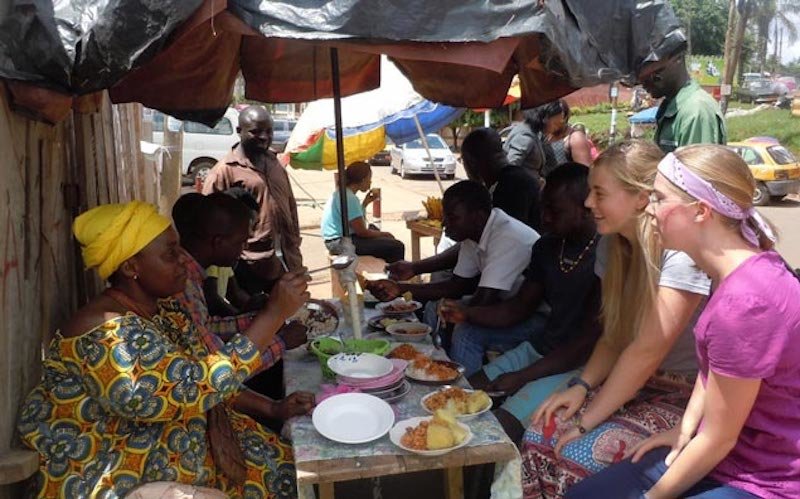 SIT Study Abroad, or School of International Training, offers study abroad programs that are more traditional in length (semester and summer), but unique in their approach. Multi-faceted programs in nearly all regions of the world help students grapple with the complexities of critical global issues while in the field.
SIT was founded in the 1960s by Sargent Shriver, the first director of the Peace Corps, with the mission of preparing students to be "interculturally effective leaders, professionals, and citizens."
With now more than 2,000 participants annually, many students reported great levels of fulfillment, challenge, and success with this type of learning.
"I was drawn to SIT because of the field-based learning style within a small group," wrote Henry Brandes, a University of Colorado Boulder student who participated in a SIT Abroad's Australia: Sustainability and Environmental Action program.
"As part of my program... I worked with the CISRO Land and Water microbiology team investigating the presence of microbial pollution in roof-captured rainwater tanks. My semester abroad provided a huge step up in my academic career."
Neti Gupta, a University of Ohio student who participated in SIT Abroad's Switzerland: International Studies and Multilateral Diplomacy summer program, echoed similar praises.
Many alternative study abroad programs also require students to show a greater deal of independence.
"My time in Geneva sparked a thirst for living abroad, a passion for embodying a culture that is not my own," Neti wrote.
"After the program, I was able to apply practicality to my studies and further contextualize the theories I was learning to real situations, places, and people. I even continued my study of the French language, although I was a beginner upon arrival. My worldview grew while my passion for international politics began to demand that I work abroad after I graduate."
Alternative study abroad had a lasting impact for SIT participant Jon Lyons whose experience in Mongolia transformed into a career.
"As an undergraduate, a four-month stint experiencing Mongolia seemed a most compelling test of my anthropology coursework," wrote Jon. "Little did I know that Mongolia would come to feature prominently in both my personal pursuits and professional development for years to come…. My language learning and independent study left lasting impressions on my outlook, instilling a sense of self-reliance and willingness to relate."
After graduating university, Jon worked in several neighboring countries before returning to Mongolia to lead an economic development group in the country. He has spent ten years focusing on Mongolian issues. He currently works connecting business and sustainability in the country with Global Green Growth Institute.
"In building the country program of this new inter-governmental entity, I may have unearthed my most demanding professional challenge yet," he wrote. "Fitting for this chance to have come in Mongolia."
Benefits of Alternative Study Abroad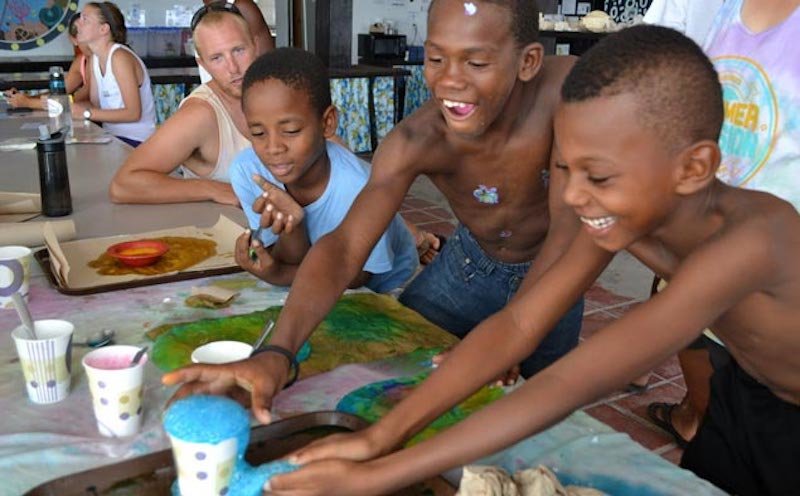 In addition to greater flexibility with academic scheduling that alternative programs allow for, there are a wide range of benefits that these types of programs provide students. Research shows again and again that learning out of the classroom can lead to increased levels of creativity, independence, and new knowledge.
Researchers in the journal Applied Cognitive Psychology found that "cultural experiences from living abroad have wide-reaching benefits on students' creativity, including the facilitation of complex cognitive processes that promote creative thinking."
Alternative study abroad programs tend to focus more on being immersed in a culture. Instead of living in a dorm with other international students, perhaps you'll live with a local family or camp out in a community church. These types of living situations lead to more intense cultural experiences which can lead to higher rates of creativity.
Creative thinkers excel in the classroom and in the workplace because they approach tasks with a broader approach, finding new and innovative solutions to existing problems and new opportunities to take projects to the next level. Creative thinkers are more flexible, and this elasticity is needed more than ever in an ever changing and diversifying global economy.
Many alternative study abroad programs also require students to show a greater deal of independence. Instead of studying on their own following a lecture, students may need to organize a group of volunteers for a construction project in Central America, gather data for a field study on native frogs in Australia or even navigate a new culture on a homestay in Japan. These types of experiences that lay outside of students' comfort zone will challenge them to be more self-reliant.
Another benefit of these types of programs is the types of knowledge they impart on participants. By learning outside the classroom, through fieldwork, volunteering, or travel, academics are reinforced in a new light.
A committee in the British House of Commons found that "learning outside the classroom supports pupils' learning and development. It has the potential to enrich and enliven teaching across all subjects."
Indeed, just because students aren't in a traditional classroom setting doesn't mean they aren't learning. The emotional impact of such experiences can also add a different layer of meaning to knowledge that can't be found in a textbook, and this makes the knowledge even more memorable and meaningful.
What Type of Students Would Most Enjoy Alternative Study Abroad?
There is no right way to study abroad and every student should find a program that matches their personal learning style and goals.
Students who are more likely to enjoy alternative study abroad programs are those who have a high level of independence and be looking for something unique. They should also be looking for a way to learn that doesn't involve a classroom study and have a high level of interest in the focus of study or region the program focuses.
Students who are more likely to enjoy alternative study abroad programs are those who have a high level of independence and be looking for something unique.
Because these types of programs are generally focused on highly specific areas of study, it can be a great option for a student who is interested in studying a specific topic in a specific region.
Topics like tropical biology in the rainforest of Brazil, sustainable development and youth education in rural Tanzania, or United Nations human rights policies in Geneva are all examples of in-depth field studies that can best be learned about on an out of classroom learning experience that alternative study abroad provides.
Alternative Study Abroad Program Providers
Did reading this article make you want to take the next step in pursuing an alternative study abroad program? Take a look at these providers that offer unique and exciting programs throughout the globe:
Verto Education
Verto is an opportunity to travel the world, while completing your university degree in four years. It's a "gap year" without the gap. Across the globe it's common for students to take a year between high school and college to travel the world, meeting new people, learning about different cultures, and coming back with a new sense of independence, ready to tackle their university courses.
SIT Abroad
SIT prepares students to be interculturally effective leaders, professionals, and citizens. In so doing, SIT fosters a worldwide network of individuals and organizations committed to responsible global citizenship. SIT fulfills this mission with field-based academic study abroad programs for undergraduates and accredited master's degrees and certificate programs for graduates and professionals.
The School for Field Studies (SFS)
The School for Field Studies creates transformative study abroad experiences through field-based learning and research. Our educational programs explore the human and ecological dimensions of the complex environmental problems faced by our local partners, contributing to sustainable solutions in the places where we live and work. The SFS community is part of a growing network of individuals and institutions committed to environmental stewardship.
Outward Bound
Outward Bound's mission is to help people discover and develop their potential to care for themselves, others, and the world around them through challenging experiences in unfamiliar settings. Outward Bound courses, offered in 40 different countries, teach participants to be leaders in the outdoor industry through active, hands-on learning in natural settings.
LIU Global
The LIU Global curriculum is designed to prepare students—personally, intellectually, and professionally—for careers as leaders in many areas of the increasingly interconnected worldwide economy. LIU Global coursework integrates classroom learning with fieldwork from day one, emphasizing development of global leadership skills, increasingly important knowledge for today's global workforce.