Gap Year
What to Know About Becoming an Au Pair in Belgium
Au pairs in Belgium enjoy a good working environment in beautiful surroundings. Learn all about how to au pair in Belgium and start your job search today!
TL;DR 👀
Popular destinations for au pairs in Belgium include Brussels, Ghent, Antwerp, and Bruges.
With Flemish spoken in the north, French spoken in the south, and a number of German-speaking communities throughout the country, language learning opportunities abound for prospective au pairs.
Au pairs will need to secure a visa prior to jetting off to Belgium.
As an au pair in Belgium, you will work a maximum of 20 hours a week and receive a stipend of 450€ in addition to accommodation and some meals.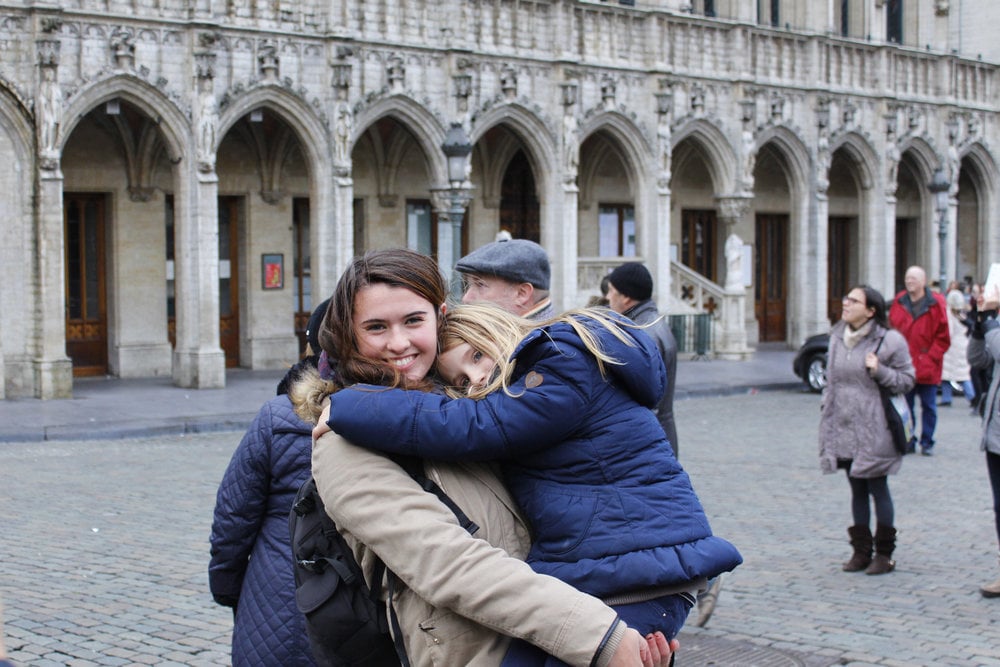 With its eclectic mix of cultures and languages, role as official seat of the European Union, and convenient proximity to France, Germany, the Netherlands and the UK, Belgium is a great place for an extended overseas adventure.
Belgium is an unexpected cultural goldmine; it's the birthplace of surrealist painter René Magritte and the cartoon character Tintin, fries (just don't dare call them "French"!), and is a major production hub of both Trappist beer and delicious Belgian chocolate. If you've always dreamed of living and working abroad but the idea of teaching English in a classroom setting doesn't appeal to you, becoming an au pair in Belgium just might be the solution.
An au pair is so much more than just a babysitter; for starters, you get to live with a host family who isn't just looking for childcare -- they want someone who can provide a meaningful cultural exchange for both the children and the adults. This exchange is, of course, a two-way street; in addition to helping your host family learn more about your home culture, you'll be immersed in day-to-day life in Belgium and get to experience everything the country has to offer. Finally, your host family isn't just your employer -- you'll find that they become like a real extended family and your "home away from home" for the duration of your stay.
Popular cities for au pairing in Belgium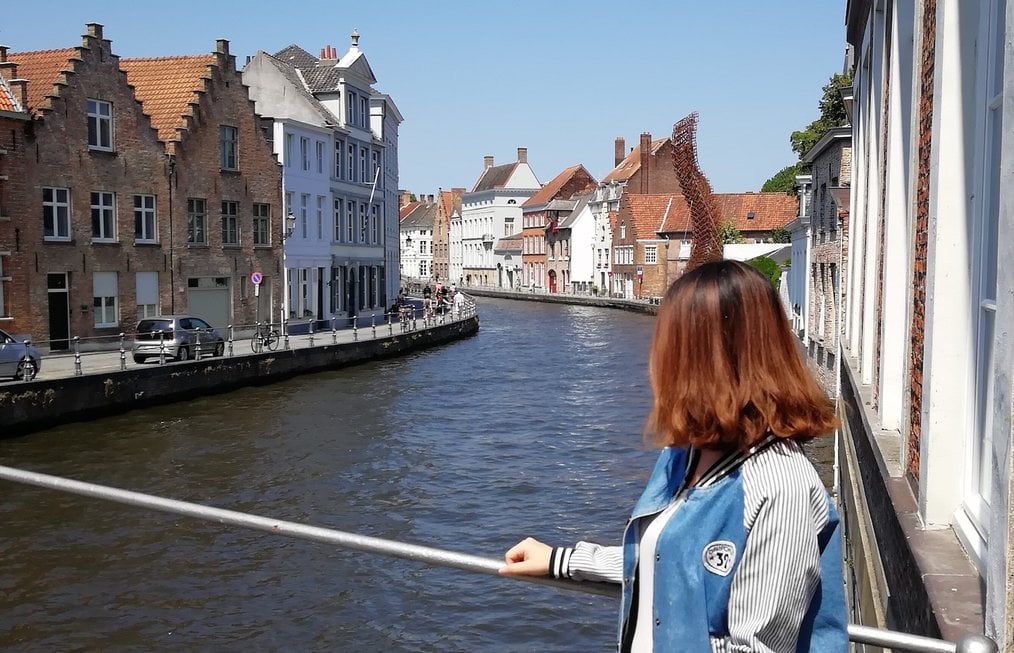 Even though Belgium is a relatively small country (about the size of the US state of Maryland), there are still plenty of cities to choose from when you're considering where to spend your time as an au pair. Brussels -- the capital city -- is perhaps the most popular choice; as the seat of the European Union and a major tourist hub, you'll certainly never be bored. Brussels is also ideal for anyone who is also looking to learn French during their stay, Brussels' popularity has a few downsides - namely more competition for au pair jobs and a higher cost of living, which means you'll have to stretch your pocket money.
If you don't have your heart on learning French or living in Brussels (or if you just want less competition and expense), you may want to consider Ghent or Antwerp, both in the Flemish region of northern Belgium.
Ghent, founded as a port city in the Middle Ages, is now a university town which means you're likely to find a number of other young people to befriend. It's also considerably smaller than Brussels, but what Ghent lacks in size, it makes up for in charm with its architecture and cultural offerings, which include a techno music festival and an international film festival.
Antwerp is the capital of the Flanders region (which includes Ghent) and it is actually the most populous city in Belgium, though the cost of living in Antwerp is generally cheaper than in Brussels. Antwerp is home to about 170 different nationalities, thanks to its role as a major European trade hub, and you will likely find plenty of au pair opportunities (though beware -- you'll probably have competition).
Finally, if you're looking for something a little more quaint, try Bruges! It's becoming a popular tourist destination thanks to its medieval architecture and canals, which have earned Bruges the nickname 'Venice of the North'. If the idea of biking alongside a canal or attending one of the many outdoor music festivals on your day off sounds appealing, Bruges could be a great choice for you!
Finding an au pair job in Belgium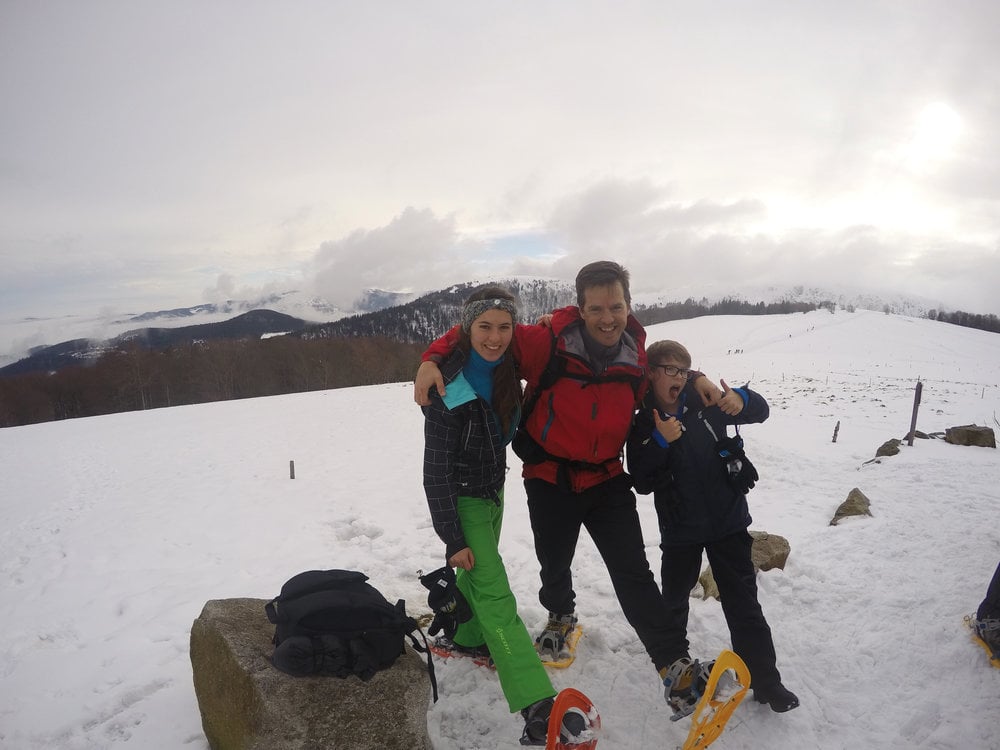 In terms of where to look for a job, you can start by browsing opportunities through online agencies and job boards such as Au Pair World or AuPair.com where you will find the profiles of families who are in need of an au pair.
When researching a family, you will want to keep a few things in mind -- namely the expectations of the family for their future au pair, where you will take your required language courses, and, of course, the location of the family home. Jobs in big cities like Brussels or Antwerp are competitive, so you shouldn't rule out living in a rural area on the outskirts of a city -- you never know what adventures might be in store! Lastly, au pairs are typically between the ages of 18 and 30 years old, but some families will prefer an au pair who is no older than 25 or 26.
Working as an au pair in Belgium
Language learning requirement
Language courses in either French, Flemish (a dialect of Dutch), or German are required for anyone who wishes to be an au pair in Belgium. These classes are actually a great way to meet new people during your stay, and there are some language schools that offer cultural excursions to their students so that you and your classmates can enjoy Belgium to the fullest.
In these classes, you'll have the opportunity to meet people from a wide variety of backgrounds with whom you'll be able to forge unique bonds and friendships. Good luck out there and remember: even though you'll be working, don't forget to have some fun -- after all, there's plenty to be had in Belgium.
Visas & work permits
First of all, you must have a valid passport before you apply to a job as an au pair; if you don't have a passport you can always apply for one, but be aware that it can sometimes take several months to process your application and receive your passport in the mail. If you already have a passport, you can start looking for a job as little as one month prior to your arrival in Belgium; if not (or if you simply need more time), four months prior should be adequate.
If you are a non-EU citizen, you may need a visa just to enter Belgium, though some countries (like the United States) are exempt from this rule so long as your stay is less than 3 months. Regardless, you need to make sure you meet the entry requirements for a short stay in the Schengen area; when in doubt, check online with the appropriate immigration office. If you wish to stay in Belgium for longer than 3 months you will need to apply for a type D long-stay visa, valid for up to 12 months, at your country's Belgian consulate or embassy.
The second piece of documentation that is required for all non-EU nationals is a work permit. Your host family needs to fill out a type B work permit registration form and submit it to the immigration service of their region in Belgium. In order for this work permit to be approved, you cannot have had a Belgian work permit before, nor can you accept any other jobs during your stay.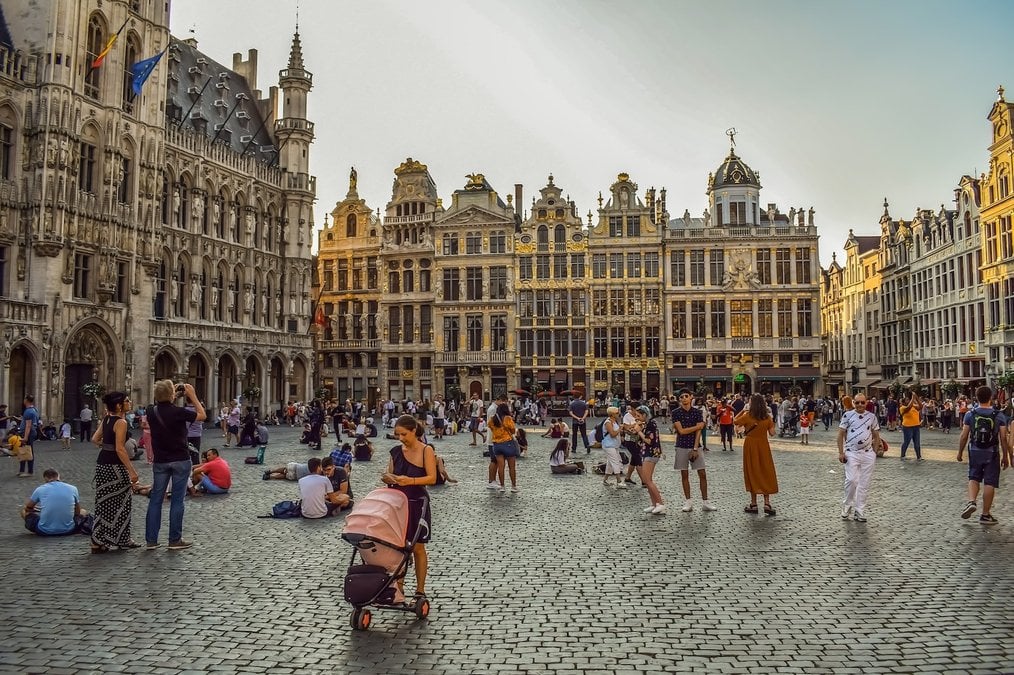 Au pair working hours and salary in Belgium
As an au pair, you'll be living in the same house as your charges, but that does not mean that you are expected to be on-call 24/7. In Belgium, an au pair is only allowed to work up to four hours per day, or 20 hours per week
You are also entitled to one day off a week, which should be decided upon with your host family. If you are employed with the same family for 12 months, you may also be able to negotiate two weeks of vacation time, though it's not a guarantee. If you are a non-EU citizen, your host family should also have an insurance policy in place to cover accidents or illness.
In exchange for your services, your host family is expected to provide you with free room and board; you will have your own bedroom in their house, but you may have to share a bathroom with everyone else. Living independently is not advised due to the high cost of living in most cities, and besides -- the point of being an au pair is to be fully immersed in your family's daily life.
In terms of salary, an au pair in Belgium who works the maximum 20 hours per week is entitled to 450€ ($528) per month. While this may seem low, remember that often your au pair situation includes accommodation and some meals which helps reduce your cost of being an au pair in Belgium.
You will need to open a bank account in Belgium so your host family can pay you via bank transfer, as they are not allowed to pay you in cash.
Prepare for an unforgettable experience
It might be hard to imagine now how your life as an au pair will look (though we do have a helpful article about what an average day as an au pair might look like). Trust that with good research and preparation, you'll find a great host family and have an unforgettable experience as an au pair in Belgium.