Teach Abroad
Tips for Becoming an Online ESL Teacher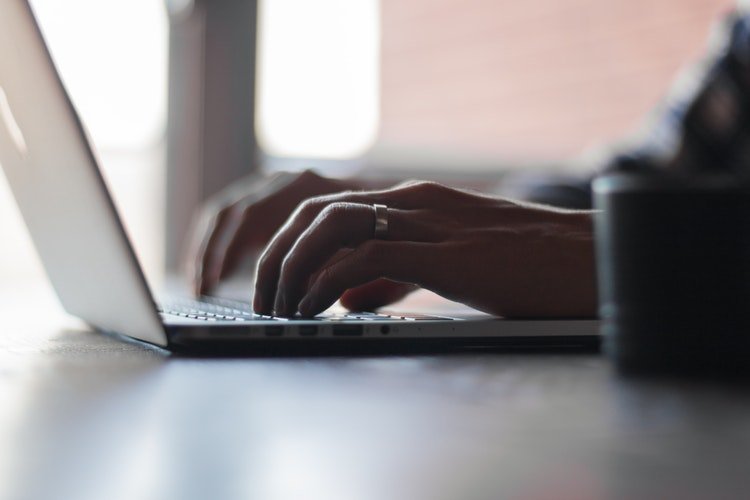 Think of teaching English and you may immediately picture standing in front of classes of foreign learners in an exotic locale. But there are thousands of people teaching English to international students from their own front room, working online and by Skype. Thanks to new technology, this mode of learning has really caught on, especially in Asia.
If you're a sucker for learning about new cultures but aren't quite ready to up and move abroad, or conversely, if you've formerly taught abroad and are looking for a way to make a little extra moolah and connect your experiences overseas to your life back home, teaching English via the internet is a great option. Who knows, you might end up making a career out of teaching abroad!
Given the upsurge in the demand for teachers, it is more and more feasible for teachers to take advantage of these unique tech-meets-education opportunities. Read on for more information about teaching English internationally online and how you can get started in this emerging industry.
Why Teach English by Skype or Online?
The short answer: this form of teaching is booming. Online learning is just so convenient; both teacher and student can set their times and have classes when and where it suits them and no time is wasted traveling to classes. Students can learn 1-on-1 or in a small group at a fraction of the cost of a comparative face-to-face class and teachers save time on preparation, since the spoken classes are normally discussion-based.
It's easy to see the appeal for both teacher and student and, as a result, there are already major employers in this industry. Each is rapidly expanding to offer convenient and cost-effective classes. Learning English online is well established in France and growing rapidly in much of China, Japan and Korea. While there are plenty of small and medium size recruiters, big names to look out for in the online English teaching industry are Tutor ABC, Global English and Telelangue.
Further, this can be a great way to "test the waters" with your teaching skills before taking the leap to move abroad. Do you connect with students who don't speak your native language? How difficult is it to prep lessons? What can I do better? These are all questions you'll have a better answer to. And as many ESL teachers can vouch for, knowing what you're getting yourself into before finding your teach abroad program really helps with your transition to life in a foreign country.
Who Teaches Online by Skype?
Since teachers mostly set their own schedule, a lot of students and moms find teaching online to be very convenient. Those who teach abroad in a conventional school can also teach online to fill in gaps in their timetable or to supplement their income.
There are also plenty of teachers who love the variety of students and classes and make teaching online a full time job. Variety is a key component. Classes 1-on-1 are likely to be 30 minutes in duration, while the norms for groups is 45-60 minutes.
Over a 4-hour teaching slot, you are likely to teach quite a range of material to people of differing nationalities, levels and backgrounds - no two classes are the same!
What you will be doing?
You'll usually be leading a student or group of students through a theme-based discussion. You will be expected to make corrections, encourage responses and ensure that each students gets a fair turn to participate. Materials are usually provided but there can be some scope for using your own.
Many students may have studied English previously but lack fluency and the ability to converse naturally in English, so the majority of lessons are often conversational in nature.
Themes you'll discuss may include hobbies, family, culture, sports, music, and films. Depending on the school, you may be expected to complete some administration outside of lessons, such as writing lesson summaries, sending corrections by email and setting homework.
What You'll Need to Teach Online
To teach online successfully, you'll need a good broadband speed, Skype, a webcam and headset, and a TESOL/TEFL certificate. Generally, it's also important to be a native English speaker. Finally, most important is a friendly, patient and punctual personality.
Like any ESL classroom, your subject matter has a lot of flexibility. You'll certainly be required to cover the basics: grammar, speaking, listening, reading, and writing. The lack of face-to-face communication means you may need to get more creative in the classroom.
This added challenge is a real learning opportunity for educators, especially as we push forward into a century where the lines between online learning and classroom learning will continue to blur.
Your Pay and Conditions
The base pay rate to teach English online is generally not high, but can be increased for teaching specialist English, groups or getting a high satisfaction rating from students.
Generally, you will be able to set your own hours by inputting your available time slots into the school database. This means that you can teach back-to-back lessons with no enforced and unpaid breaks, which are often the norm in a conventional school setting.
Which TESOL course should you take?
Since most entry-level courses are geared to teaching general English to classes face-to-face, you should consider a TESOL courses which also contains a component on teaching English 1-on-1 or online. This will give you the best skills and an edge in employment. Such courses will also help you set up in a freelance capacity, giving you some of the necessary know-how, skills and confidence.
The Future
Like most TEFL positions, progression and the accompanying increase in pay are not automatic. Those keen to get on in this field will either need to specialize in a key area such as medical, legal or academic English and find a niche teaching for such purposes, get into teacher training, or set up their own online school teaching English. However, the only thing you really need to worry about is the odd crowded class and the occasional connection failure. These are far outweighed by the advantages - flexibility, being your own boss, and variety.
In the future, conventional English language schools are sure to offer an online option to their students. Teachers working in a freelance capacity should also consider offering packages to appeal to a wider market of learners - especially targeting busy professionals who can't afford to take much time off work but can fit a half hour 1-on-1 English lesson into their schedule. It certainly looks like teaching English online is only set to grow and grow. Could you be a part it?