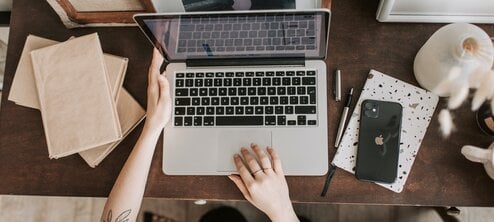 Teach Abroad
How to Teach English Online Without a Degree
Wondering if you can teach English online without a bachelor's degree? We have good news -- It's possible! But you'll need to learn the best options and the right course of action to set yourself up for success.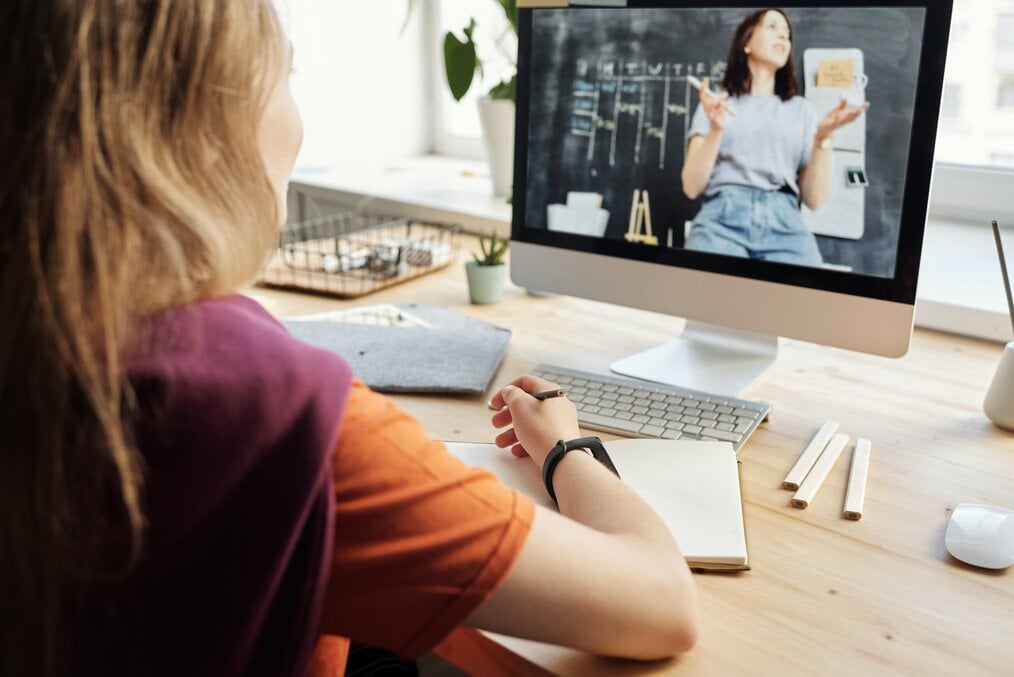 So, you want to teach English online? It's no wonder! Teaching online can be a great way to make extra cash, share your language expertise, and connect with people worldwide. Plus, teaching online can be incredibly flexible - you can work from anywhere and often choose when you want to teach.
One of the most popular ways to travel, work remotely, or supplement your current income is teaching English online. This job is a great way to start working from home, and it's one of the most in-demand jobs for people with no prior experience.
But you might be wondering: do I need a four-year degree to teach English online? And if not, how do I even get started? In this article, we'll cover what you need to know about how to teach English online with no degree or experience.
How can I teach English online without a degree?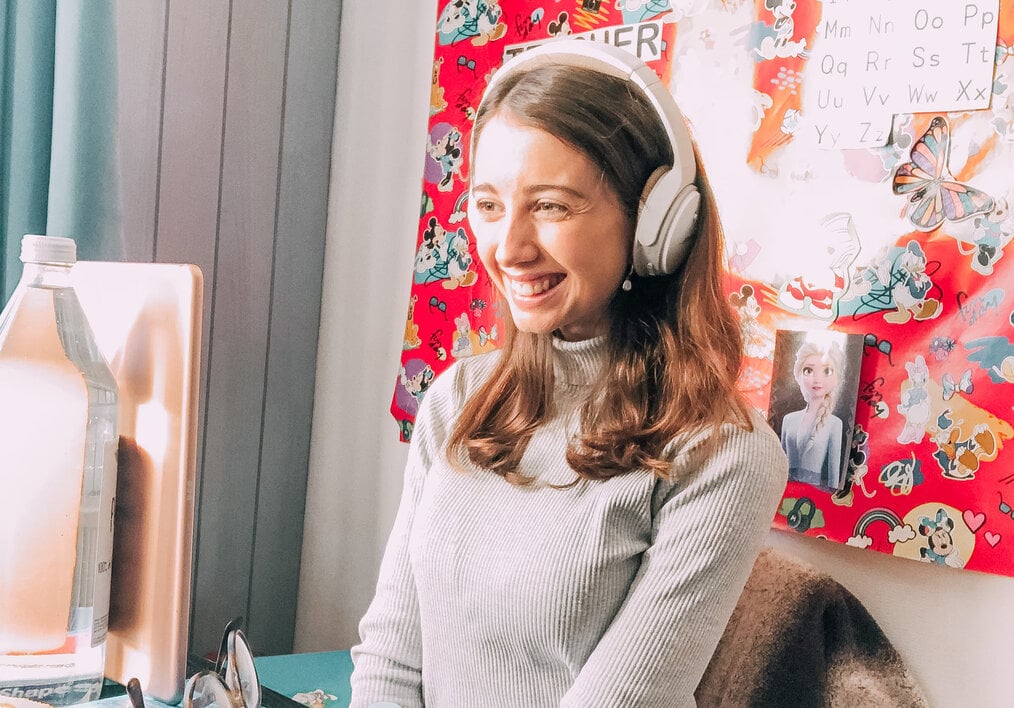 While it's possible to teach English online and get paid without a bachelor's degree, we recommend you get TEFL certified. Having your TEFL certification can increase your chances of getting a higher-paying teaching job and ultimately prepare you to be a more effective teacher abroad.
If paying for a certification process isn't an option for you, some companies will hire teachers without a degree and certification. But be warned: these jobs are few and far between! And it can be challenging to compete with other applicants who hold both a degree and a TESOL/TEFL certificate
While every teaching English online job will vary in their qualifications, most require a TEFL certification or undergraduate degree and English-speaking proficiency. Other requirements may include prior experience teaching English, depending on what programs you apply for.
Most major platforms list TEFL certification under their minimum qualifications to teach English online. If you don't have your TEFL certificate yet, check out these online TEFL courses!
1. Get TESOL/TEFL certified
Most English language schools generally require their teachers to have a minimum qualification of a TEFL certification, if not a bachelor's degree. However, few companies don't require this, so we strongly urge you to find a program that works best for you and start by getting TESOL/TEFL certified!
If teaching English abroad is something you'd like to consider on your horizons or somewhere down the line, getting TEFL certified will be key. It's important to consider the different requirements between teaching abroad and teaching online. While you don't always need a degree to teach online, it's required when teaching abroad.
Even if you have no experience or degree in education or ESL, taking a TEFL course will ensure you have all the skills you need to teach English online effectively and confidence to enter your classroom.
The best courses will not only teach you how to deliver exceptional lessons but will give you feedback on your performance, so you know where to improve before entering the classroom. In addition, they provide valuable skills and insight into the industry And they will likely have a sizable impact on your career, with many companies and schools seeking out certified teachers in particular.
Read more: Do You Really Need a TEFL to Teach Abroad?
2. Be fluent in English
While it's not always necessary to be a native English speaker, you must be fluent in English, which means having a strong command of the English language and grammar. If you're a non-native English speaker and apply for a company without a native requirement, you'll need to pass an English proficiency test.
3. Highlight relevant experience & make yourself stand out
Do you speak the language of the students you're looking to teach, or do you have any prior teaching experience working with kids? Relevant knowledge and other soft skills like being friendly, organized, and good at communicating can put you ahead of the crowd when competing with equally qualified applicants.
4. Do your research
Check the job requirements and visa requirements carefully. Even if you meet the requirements of a company, it's crucial to identify if you're able to apply based on the hiring location. For example, if you're American and apply to teach for a company that's only hiring UK-based applicants, they can't hire you even if you qualify and it's online.
5. Have the necessary technical equipment
Having a stable internet connection, a good camera, a microphone, and fast WiFi are all part of the job. If these factors limit your ability to teach reliably, invest in these things first to cover your bases.
6. Be flexible & patient
Patience and flexibility are key in applying for any job. If teaching English is something you're passionate about or determined to do, it's important to remember that it is possible, and it can be done whether you have your degree or not!
Read more: The 11 Best Online TEFL Courses
How can I find teaching jobs that don't require a degree?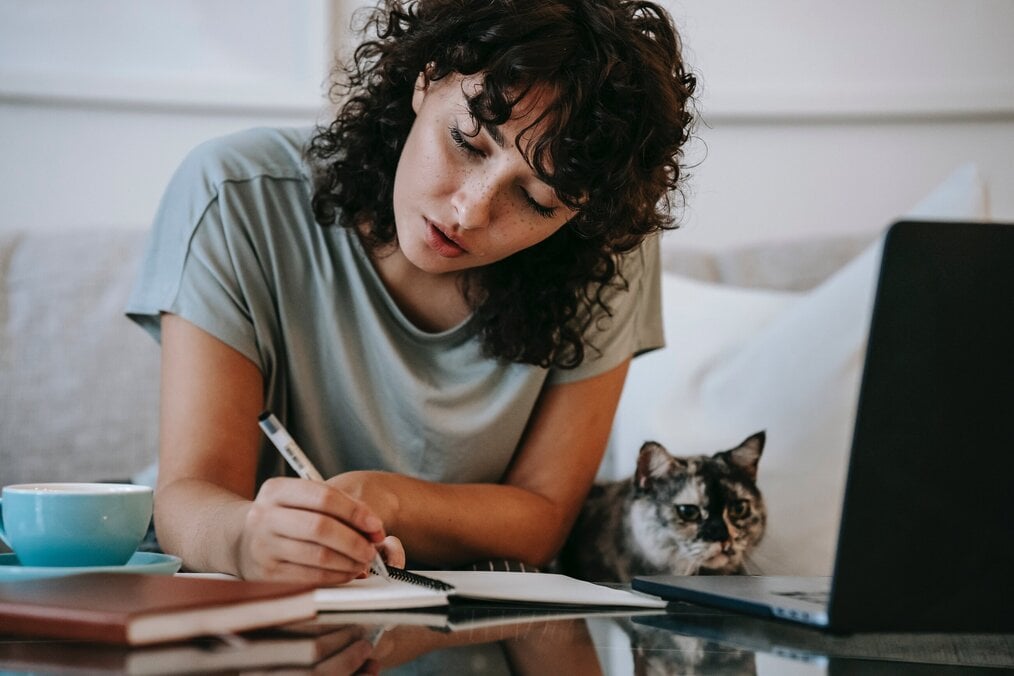 Choose a TEFL certification program that offers job search assistance
If you're intimidated by the job search process, a TEFL certification program that guarantees job placement is right up your alley. Of course, these programs do come at a cost, but if it's within your means and you're looking for a cleaner path toward employment, one of these programs could be for you!
While these programs are generally more expensive than others, they take care of many of the steps for you, making the job search process more manageable. Some even offer a partial refund if you don't find a job within six months of completing your certification!
TEFL certification programs like International TEFL Academy and CIEE Teach offer job search assistance. Some programs even tout a job placement guarantee! While the upfront cost of these programs might not be feasible for some, it's an excellent investment if it's something you have within your budget.
Apply for an online language school company
Working for a language school like Preply or Latin Hire is a popular way to teach English online without a four-year degree. They have a large student base, so you don't need to find and vet your students. Instead, you can focus on teaching! They already have the platform, payment process, and scheduled lesson plans.
There are many positive aspects to working for an online language company, such as having a set schedule and knowing when you'll receive your next paycheck. However, one drawback is that you don't control the students you teach since these companies will often match the students to you.
Consider freelance tutoring
Teaching as a freelance English tutor is another excellent option for those who don't hold a degree. To do this, typically, you'll have some prior experience teaching English online to build up your resume. Once you have this, students find you via your online website, or you can do your own recruiting.
The benefit of freelance tutoring is that you have complete control over your schedule, set your rate, and choose the students you want to teach. As with any business, setting up your website and marketing yourself is key so keep these in mind!
Read more: How to Teach English Online
Which companies let you teach English online without a degree?
If you have always dreamt of teaching English abroad and living the life of a nomad, teaching English online might be an excellent opportunity to get some experience and affirm the passion you feel for your craft. Of course, it isn't an effortless business to jump into without the right qualifications, but it offers an on-ramp to traditional teaching opportunities that you otherwise wouldn't have. Before signing up, be sure to research online teaching platforms, though not all companies offering teaching English online are created equally!
1. PREPLY
If you want to teach English as a second language (ESL) online in your spare time, Preply is a great option. Besides choosing your schedule and students, you can set your own price for lessons. Having a TEFL certification is not required. Preply offers guided training and resources to help you succeed as an online tutor. Plus, you'll have access to students all across the globe who are looking to improve their English communication skills. If you're a non-native English speaker, you can still apply, but previous experience teaching is preferred!
2. LATIN HIRE
If playing a part in successful edtech start-ups is up your alley, Latin Hire is a great company to work for. They recruit and manage ESL teachers for virtual and in-person language centers across Latin America. The hourly wage varies between $7-13/hr depending on your availability and the subject matter you're qualified to teach. Having a TEFL certification is necessary and previous experience is preferred. Being a native-English speaker is not required, although being a native-level with a neutral accent is preferred.
3. OPEN ENGLISH
Open English is an excellent option if you're a native English speaker, have 10 hours to teach English online, are TEFL/TESOL certified, and have one year of relevant teaching experience. With Open English, you can set your own rate as a remote English teacher. In addition, they offer a superb teacher hub with valuable resources to develop your skills, along with an extensive teaching community you can join.
4. SKIMATALK
Skimatalk This Japanese-based platform lets you create an account to book lessons for students. It's preferred to be a native English speaker and you must be over 18 years old, but no previous experience or teaching certificate is needed. A minimum base rate of $16 an hour is offered, although teachers can set their own rate with the understanding that the Skimatalk platform retains 20% of the earnings. No minimum time commitment is required, allowing a very flexible schedule for teachers.
5. LYNGO
Lyngo Another Japanese-based platform that allows teachers to work from the comfort of their own home is Lyngo. This company encourages native English or Japanese speakers to apply. Lyngo is great for beginner ESL teachers who have little to no experience, as they provide all the training necessary. You can work anywhere between 6 - 40 hours a week making between $8-$12 per hour. The only other requirements are that you have a stable and fast internet connection, a skype account, and a webcam and USB headset – and you're ready to go!
What are other ways to teach English without a degree?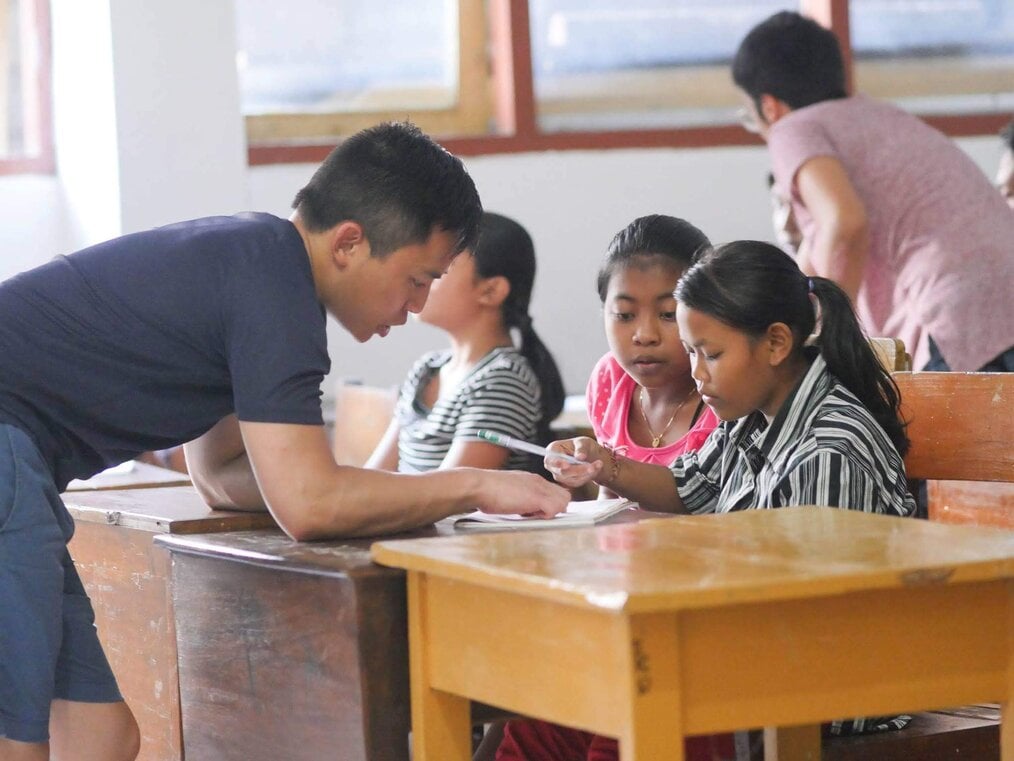 Teach English without a degree as a volunteer
If you love traveling, learning about other cultures, and making a difference in the world, then teaching English abroad as a volunteer could be the perfect fit for you.
Even countries where paid English teachers are required to have a degree, such as Vietnam, will let you teach for free if you're fluent in English.
With a volunteer position, you won't get paid. However, your room and board are often covered, and you'll have a chance to make lifelong friends with your students and fellow teachers. You'll also be able to learn another language while helping others learn yours.
Gaining experience teaching abroad can also open doors to future opportunities that might not have been available before.
Teach English without a degree at a Homestay
Yes, you can teach English online without a degree!
Ultimately, it's up to you to decide which path is best for you. So do your research and find an online English teaching job that is the right fit for your needs, education, and career aspirations. After all, if you are going to be working with children or teens, it's crucial that you feel comfortable and confident in the work that you do.
If you have a heart for teaching, it's possible to teach English online without a four-year degree. There are a plethora of options available to you if you have the motivation, self-discipline, and time to invest in self-education.
Overall, it's essential to understand what you want out of this type of career and where you fit into the pool. Self-evaluation is a crucial step because it will help you identify your strengths and how they can best be applied. If you decide that teaching online is something you want to pursue, go for it! More information will always be available online to help you along your way, so don't hesitate to look around and learn everything you can on the subject!
Explore online teaching jobs