Volunteer Abroad
The 8 Best Programs if You Want to Volunteer Abroad in Thailand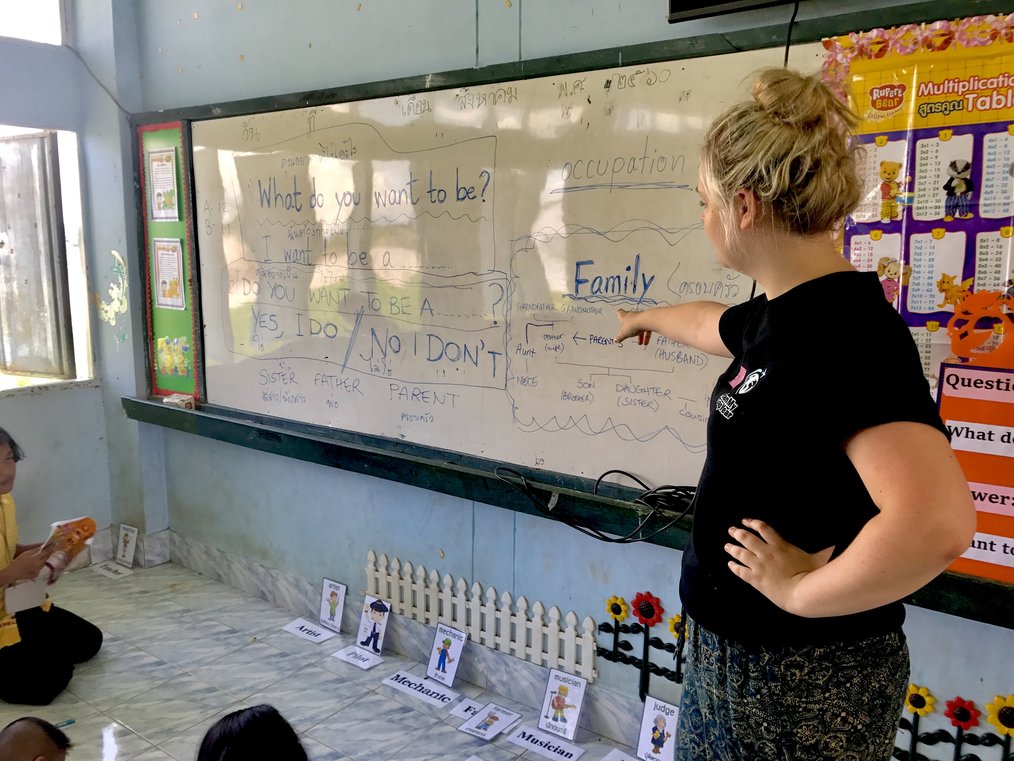 Thailand is one of the most popular countries in the world for volunteers and backpackers seeking a bit of nature, food, culture, and more for their buck (hello, exchange rate). With such high tourist foot traffic, though - and not always the most ethical and environmentally friendly footprints - it is no wonder why there is a high demand for volunteers and service programs.
From abused wildlife, underserved communities, and a shortage of language and business experts, there are many ways to help give back and empower Thai people and their country. Nevertheless, with so many programs and organizations to choose from, and very little voluntourism regulation, how do you know which ones are the best?
That's where Go Overseas comes in.
We analyzed the reviews of all our Thailand volunteer programs and evaluated the responses from previous participants to report the top 10 volunteer programs to consider in Thailand. These programs have the biggest impact, provide the most supportive staff and enjoyable itinerary, and foster a safe, welcoming community.
Here are the volunteer programs that made our list:
Learn more about these programs by clicking the direct listings above or read on to learn why we found them worth a top 10 Thailand volunteer program designation.
How did we pick these programs?
In choosing the best volunteer programs in Thailand, we took into account two main factors: the review scores of each program, and the number of reviews that program had received.
For all volunteer programs on Go Overseas, we ask reviewers to rate six variables: (1) Impact, (2) Support, (3) Fun, (4) Value, (5) Safety, and (6) Overall. We average these scores, compare them to other medical volunteer programs, and take into account the total number of reviews each program has received. In total, we compared almost 450 reviews to determine which programs should be included on this list.
From there, our goal is to choose those programs which are truly the best: they have more and better reviews than the average for similar programs, and are verified by enough reviews for us to feel confident giving our stamp of approval.
1. Rustic Pathways: Summer High School Programs Thailand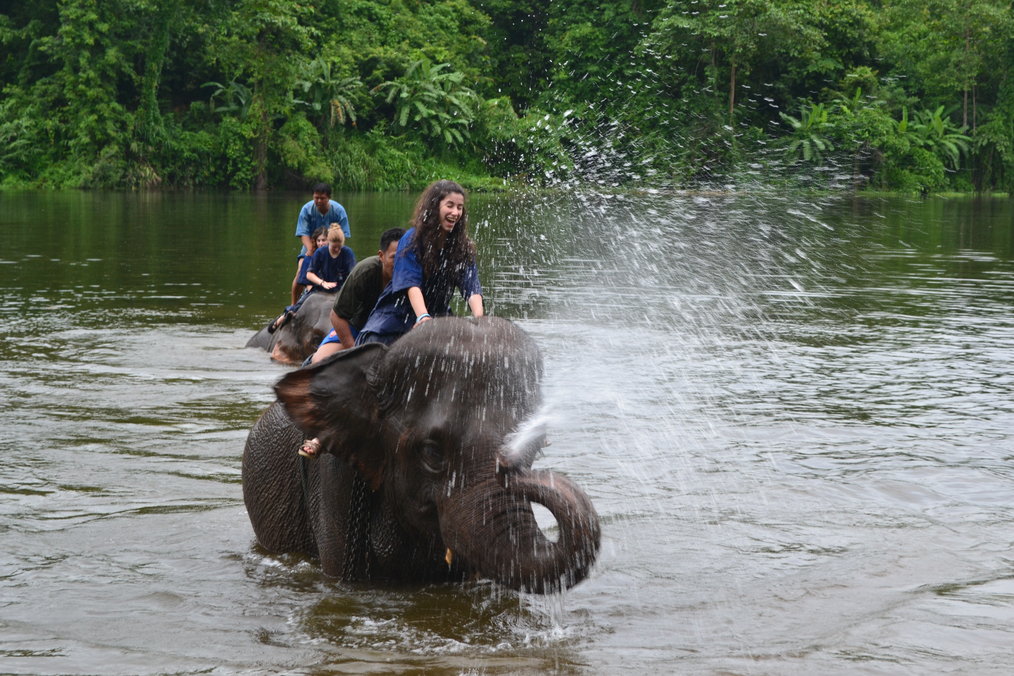 Thailand lives up to its nickname as the land of smiles with a community that welcomes you with open arms. From towns on the coast to small villages in the mountains and bustling cities, there's a little bit of something for everyone.
Rustic Pathways' summer program maps out the best ways to volunteer in Thailand with 1-3 week programs that highlight immersive projects promoting change. With a 94% impact rating from 55 reviews, program alumni agree that they truly felt they were making a difference during their time there.
Choose from working in an orphanage, volunteering with elephants, marine conservation, and more, and enjoy a safe, supportive environment led by Rustic Pathways staff.
Read these review highlights to see why the Go Overseas community ranks it as the best program for volunteering abroad in Thailand:
"I went on my first rustic pathway trip as a senior in high school and it was the most eyeopening thing I could ever do. I ended up changing my major in college and am now looking for more opportunities like these to participate in in the future." -- Andie
"I ziplined across waterfalls, belayed down cliff faces, boated down the Mekong, saw river dolphins, and most importantly met the most incredible people. The leaders were all wonderful, each with great stories to share and advice to give, and everyone was so friendly." -- Sophia
"From my experience, Thai people seem to be some of the most trustworthy people. Some even leave stores unlocked at night, and invite strangers into their homes with open arms." -- Savannah
"The program, overall, was an excellent opportunity. From the first moment I set foot upon the Ricefields base, the staff was wonderful. The programs, the food, the lodgings, and the activities all exceeded expectations." -- Alex
Here's a snapshot of Rustic Pathways' reviews:

With an impact, support, and safety score this high, it's no wonder why it is considered one of the best volunteering programs!
2. GLA: Summer Volunteer Programs in Thailand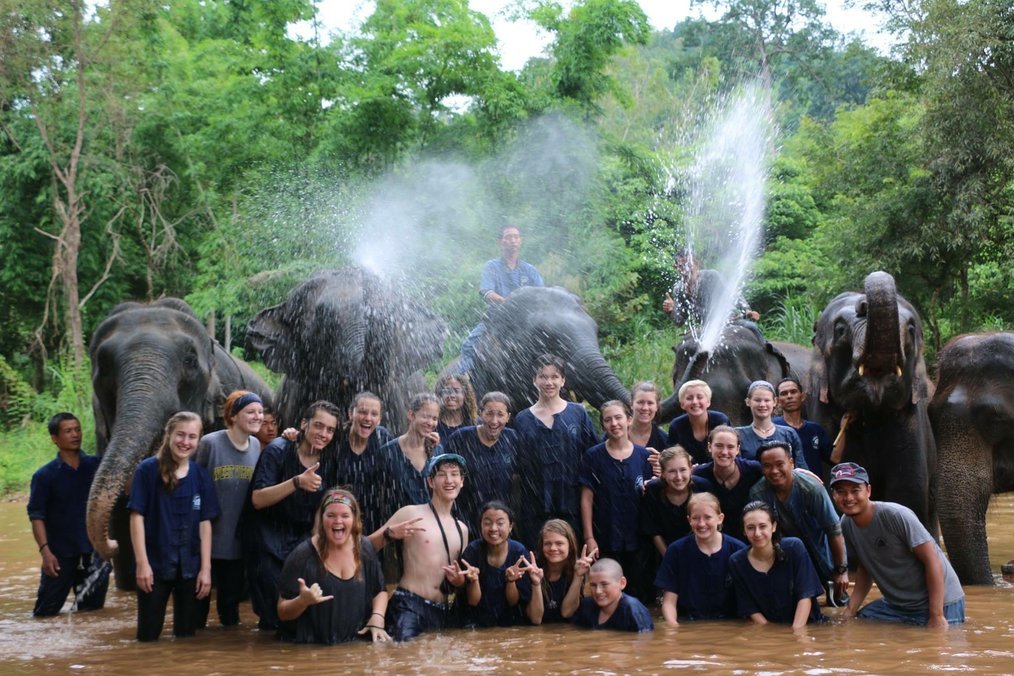 If you want to experience all that Thailand has to offer, consider the summer volunteer program from Global Leadership Adventures. This program has several amazing experiences, including elephant conservation, service learning, and cultural immersion.
Alumni who've done this GLA program rave about it across the board -- but the program really shines in providing both safety and support, and in offering great housing options. Read some of the reviews left by alumni to see why they say this program is one of the best volunteer opportunities in Thailand:
"From their staff to their housing everything is so well done! I got to experience life on the other side of the world and come home to apply what I learned into my daily routine." -- Olivia
"The program directors do a great job of prioritizing the service but making it fun also. Every part of the experience has helped me grow, from fundraising to traveling internationally alone to immersing myself across the world." -- Gianna
" I never once felt unsafe, which was very nice. It was definitely clear that safety was the number one priority. The support we received from our mentors was amazing; they were always there for us to talk about missing family, to being scared of an activity, to personal struggles affecting you on the trip. The mentors really help to make you feel welcomed." -- Maxton
Here's a snapshot of GLA's reviews:

3. Plan My Gap Year: Volunteer in Thailand from $360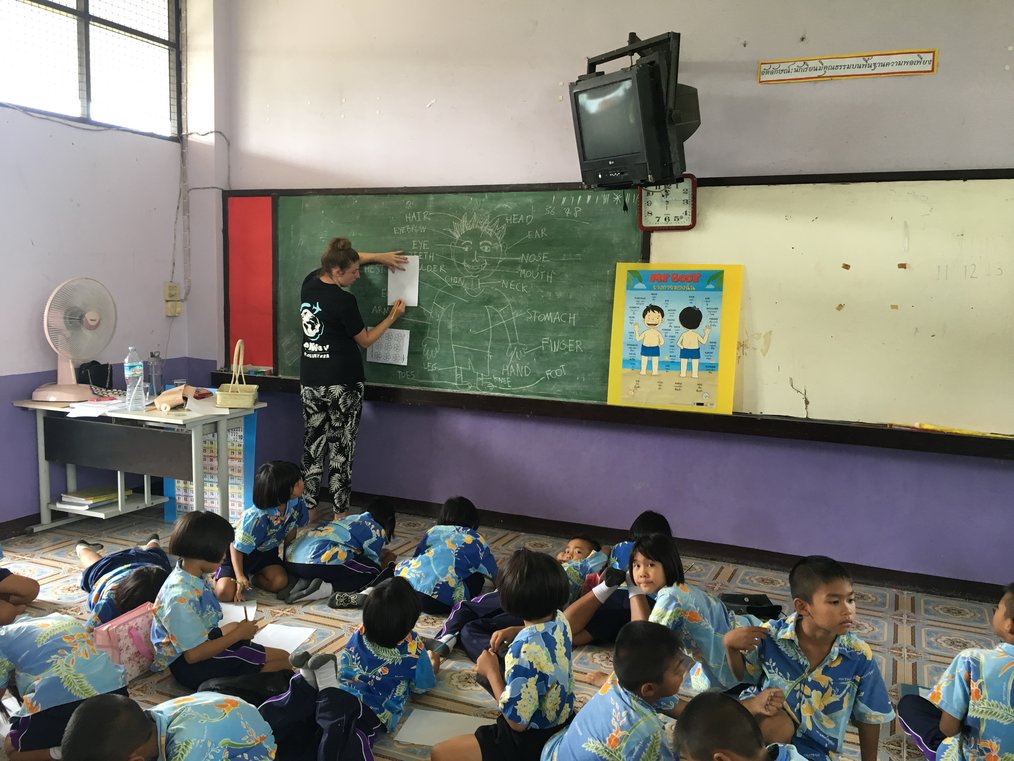 Prospective gappers seeking an autonomous experience in any country often prefer to choose when to arrive, how long to stay, and what to do when there. For most programs that may seem impossible, but volunteer organization, Plan My Gap Year totally gets it.
Plan My Gap year offers one of the most flexible Thailand volunteer summer programs we've seen when it comes to itineraries. You can choose from 2-12 weeks of volunteering during the summer (June thru September) and start on any of the two designated days each month.
According to reviews, the best part doesn't stop there: participants absolutely adore their trip leaders, Darryl and Sopida and can't stop raving about them in their reviews -- which is apparent by the perfect 100% score from 14 alumni when asked how they'd rate the program's level of support.
Read highlights from some of our favorite reviews:
"Darryl and Sopida are so much more than tour leaders. They become your family whilst you are in Thailand and genuinely care about everyone so much." -- Ashleigh
"All four locations showed a different side of Thailand so you do get to see all of what Thailand has to offer. What I really enjoyed about this trip was that there was lots of autonomy and although Darryl got us to each location, it was up to us how we spent our time." -- Samantha
"I had never traveled abroad on my own or for this long before going on this Real Thailand Experience holiday and I can honestly say it was the best 4 weeks of my life!" -- Thomas
"I was excited but a little terrified when I booked it, but Darryl and Sopida looked after us so well that it really reduced some of my worries." -- Em
Here's a snapshot of Plan My Gap Year's reviews:

As you see, it's not just a great support system and safe environment that makes this program a fave. Participants found having more power over their experience (and plenty of free time) allowed them to have lots of fun at a great value. Even with all that freedom, the program still receives an impact score of 96% -- which means you can enjoy making a difference.
4. Global Vision International (GVI): Volunteer in Thailand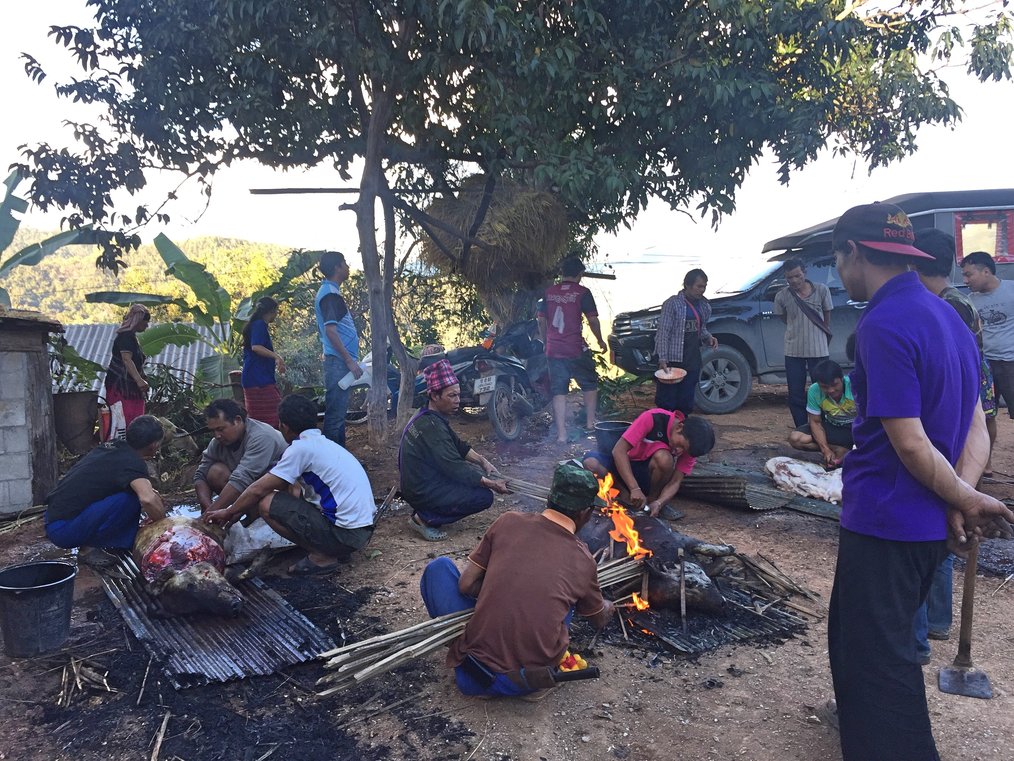 If you want to spend your summer volunteering in Thailand but can't decide on the type of volunteer projects to join, consider signing up for a program that specializes in a few options.
Global Vision International's (GVI) volunteer programs in Thailand, for example, include volunteering with elephants, coastal and marine conservation, healthcare, and teaching English. Depending on the type of project you choose, you may be working with Buddhist Monks, rescue elephants, community centers, or small villages.
Whichever you choose, you can feel confident you'll be safe, supported, and making an impact --according to 17 reviews from the Go Overseas community members who've attended the program, rating the categories 94-96%.
Read some of these review snippets to see how immersive and impressionable GVI's programs are:
"Over the course of the three months I spent working alongside the mahouts and their elephants […] This has aided me in deciding what to do as a career as I really enjoyed learning about each individual." -- Rose
"The beauty in the program was really the opportunity to interact so closely with these intelligent animals, getting to know each one personally." -- Lauren
"The programme involved teaching orphans at a kindergarten, teaching healthcare to Burmese children and working with kids with disabilities. From start to finish, the support from GVI was incredible, and any nerves I had about the programme quickly disappeared." -- Shannon
"Being an intern on this project was amazing, you had the time to be fully submerged in the village, language and cultures." -- Rosie
Here's a snapshot of Global Vision International's reviews:

Across the board, GVI's volunteer programs receive glowing reviews from alumni who appreciated the opportunity for personal development, local change, and intercultural exchange.
5. Operation Groundswell: Cultural Immersion & Community Service in Southeast Asia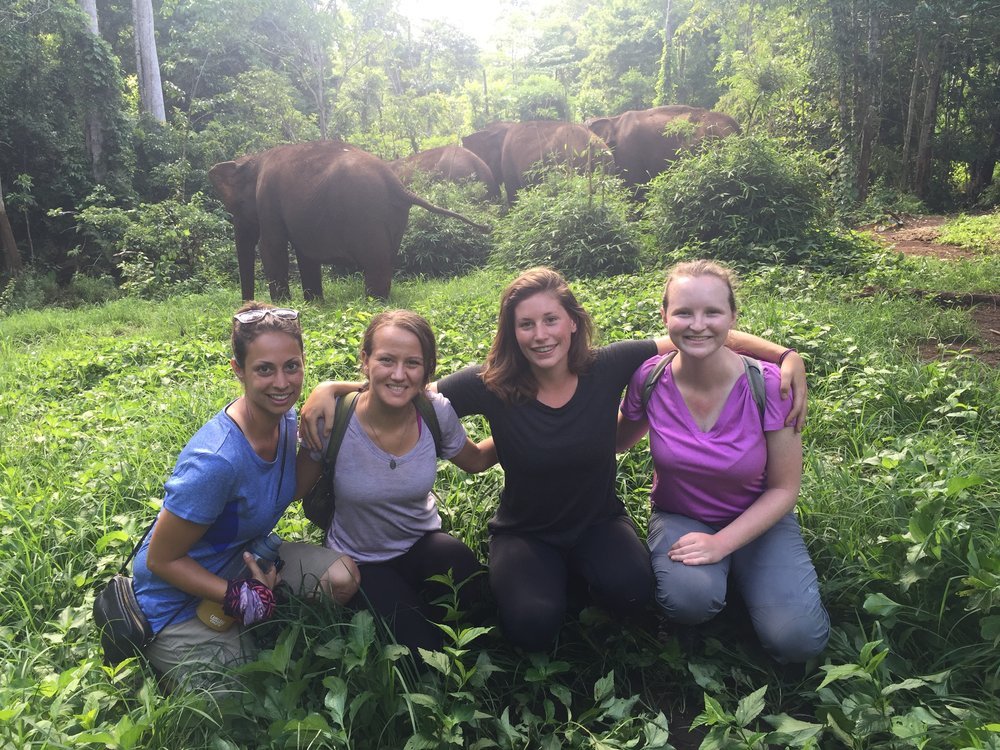 Get to know Thailand on a deeper level with a service experience that takes you beyond Full Moon Parties and deep-fried insects. Operation Groundswell's volunteering programs in Thailand are fueled by immersion-focused community service projects.
From homestays in Hill Tribe communities to elephant conservation and agricultural projects, you can spend time volunteering in Thailand during your school break, summer break, or year-round, and even be able to participate in projects in Cambodia, next door!
With 14 reviews from the Go Overseas community, it is easy to see that regardless of the project you work on, you'll be participating in a high-value program and feel fully supported and safe (the program receives a glowing score of 100% and 99%, respectively).
Read these review highlights for a better idea about what participants thought about their experience:
"Having studied international development in undergrad, it was very important to me that I travel with an ethical company that respects local cultures and doesn't charge you a fortune to build part of a school for a couple weeks and have you thinking you're changing the world. OG was exactly what I was looking for." -- Sacha
"It's perhaps the most cliché thing to say, but the best part of the entire program was seeing that what I worked on was actually making a difference somewhere in the world." -- Katrina
"I have been highly dedicated to volunteering for a long time, but this trip took it to a new level. I actually saw myself grow up and mature more through the course of the trip and I also saw myself becoming even more independent." -- Emily
Here's a snapshot of Operation Groundswell's reviews:

Don't forget to leave room for lots of delicious street food!
6. Thailand Teach: Teaching English in Rural Thailand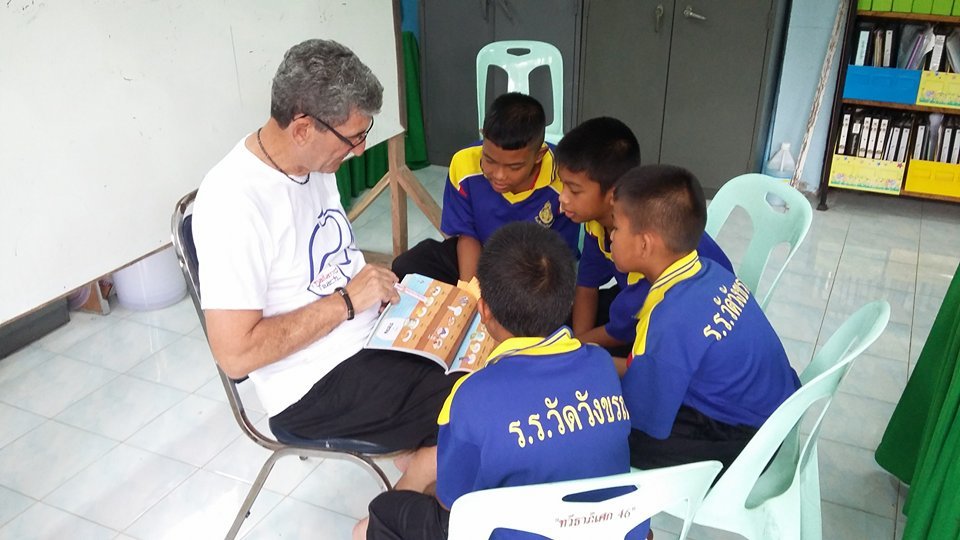 So what if you do want to just teach English in Thailand? Are there unique experiences for English teachers outside of cities and popular towns?
If experiencing the countryside of Thailand is on your list, you're in luck. Thailand Teach offers volunteer teaching opportunities in local temple schools for primary and secondary school students in rural villages.
The program is on our list of Thailand's best volunteer opportunities because of their supportive team, welcoming homestay experiences, and safe community. Go Overseas alumni rave about how quickly they felt like family, and give a score of 97% when evaluating the level of support provided.
Read these highlights from some of our favorite participant reviews:
"The teachers and students at the local temple school were enthusiastic, welcoming and receptive, making us feel extremely comfortable. The Students are a delight!!" -- Dave
"I came as a volunteer but soon I became like a member of their family. It was the way I was looked after and cared for that truly touched me and has had a deep impact on me as a person." -- Farzaan
"I loved the 3 weeks that I spent with Robert, Pooh and their lovely family! It has been an incredible experience! I was a teacher for kids at the local school […] The kids were adorable and it was a real pleasure to spend 4-5 days per week with them!" -- Maéva
"Great family-run organization. Robert and Pooh are experienced hosts, and genuinely nice and fun people as well. They took good care of me and made me feel at home." -- Jonathan
Here's a snapshot of Thailand Teach's program review performance:

If having a good support system, fun itinerary, and safe environment is a priority, Thailand Teach might be the perfect program for you!
7. Life Development Center: Meaningful Travel and Volunteer Programs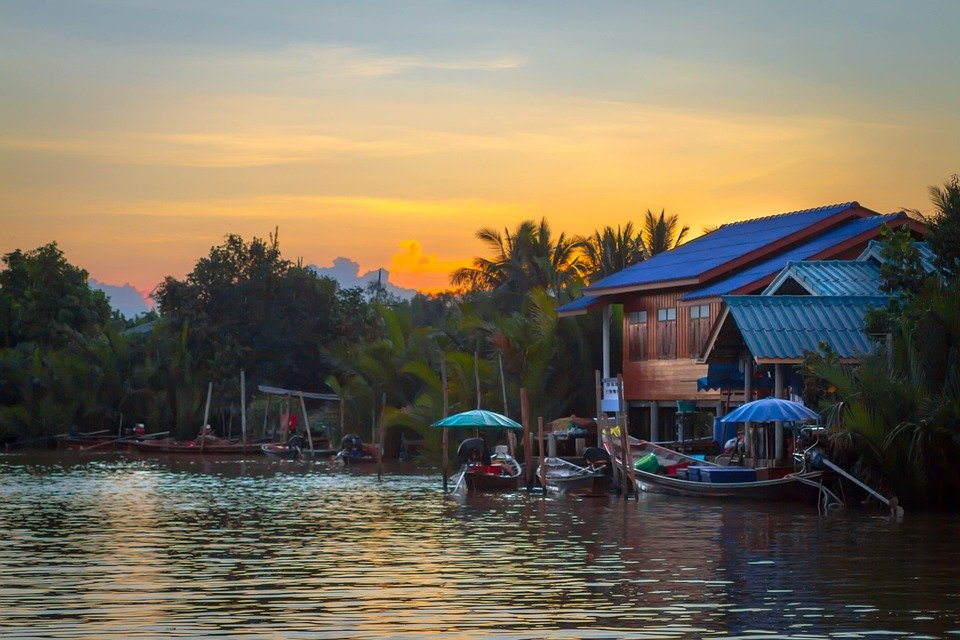 Another immersive volunteer experience to consider signing up for is Life Development Center's Meaningful Travel program. They make our top list of service programs in Thailand because of their 98% impact score, excellent support system, and variety of local initiatives.
The program provides extra focus on agricultural and environmental conservation projects. You'll find yourself learning how to farm, cook Thai food, and respectfully interact with multicultural lifestyles. We also consider it to be one of the best because it provides insider access to local communities, and as such allows participants to have cultural exchanges and experience how safe Thailand is beyond the tourist route.
Read these review highlights to see the lasting impressions the program had on some of the alumni:
"If you want an amazing, impactful experience in Thailand-look no further. Working with LDC was a life-changing experience." -- Maggie
"The place is breathtaking, scenery truly stunning. It was an experience to be in such a rural place in the bush and learn about all the plants, the different ethnicities and the local life in this area." -- Hanne
"Manop and everyone else at the site are so inspiring to work with and three years later, I am still in contact with everyone I met while at LDC." -- Yumi
"I have made lifelong friends through this program, and actually went back to the Elephant Nature Park a couple of years later because I had such a great experience." -- Stephanie
Here's a snapshot of Life Development Center's reviews:

Now you see why Life Development Center makes our list of best volunteer programs in Thailand. With perfect ratings for support, safety, and value (who doesn't love a great deal?), you can expect to feel empowered while trying new experiences that are totally worth it!
8. uVolunteer: Volunteer in Thailand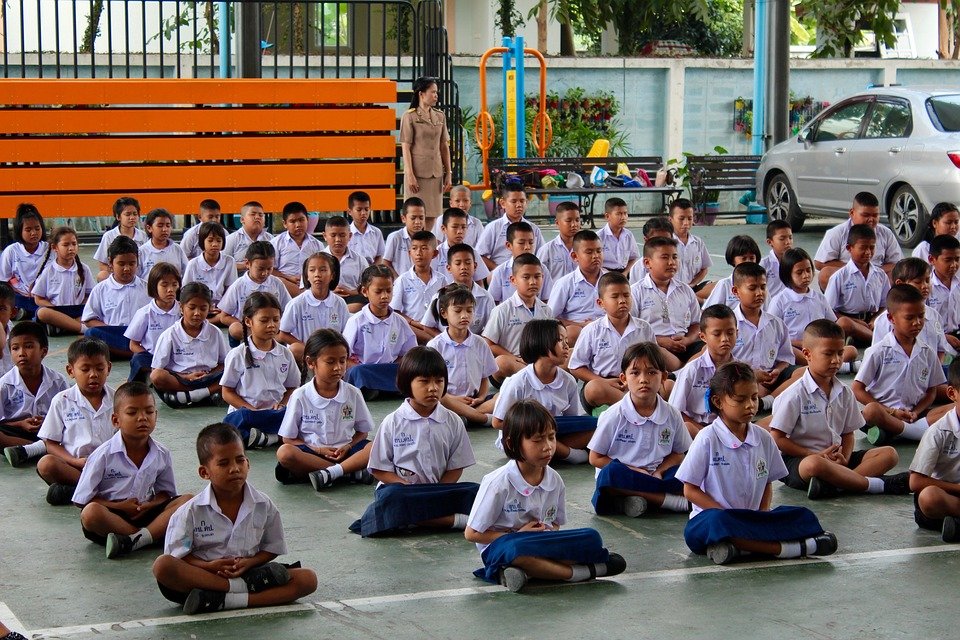 A common way to volunteer throughout Thailand is by teaching English to underserved communities and elementary schools in small towns and villages. uVolunteer, however, takes your knowledge to another level by helping you use your leadership and assistant skills to teach in other industries.
This program is considered a top volunteer opportunity because regardless of whether you sign up to coach sports or gym, teach basic computer skills to teachers, or assist school staff with IT support, you can still notice a measurable change. In fact, previous participants give uVolunteer's Thailand program a score of 94% when rating their project's impact.
Read how being an assistant or teacher in schools and rural villages allowed volunteers to gain meaningful relationships with locals while still enjoying all the country has to offer:
"Volunteering in Thailand was an experience beyond anything I could have hoped for when I signed up for this project. It gave me the opportunity to meet some wonderful people and make great friendships." -- Rahn
"Leaving Phonphisai was really hard for me, having to leave Jack and his lovely family behind, leaving Chumphol and my friends behind, it made me realize I was actually leaving home." -- Fallinj26
"Thai students are just absolutely amazing. […] Aside from teaching, the rest of my time in Thailand was absolutely unforgettable. The beaches, mountains, waterfalls, and scenery just about everywhere are nothing less than astonishing." -- April
"I was able to assist the farmers in harvesting the rice while being rewarded with a welcome into their homes for dinner or joining for the 'rat hunt and barbecue'." -- Powda70
Here's a snapshot of uVolunteer's reviews:

As you can see, participants most appreciated the value of the program. You simply can't put a price on life lessons, personal growth, and life-long friendships.
How Will You Give Back To Thailand?
Whether you are interested in animal and marine conservation, teaching, art therapy, agriculture, and farming, or working directly with rural communities or women in need, volunteering in Thailand is an enriching experience that everyone can benefit from. It may not offer immediate solutions but it will continue to promote change within the country and its local communities while leaving you with cultural awareness and lifelong lessons.