Study Abroad
How Much Does it Cost to Study Abroad in Spain?
Spain is a student-friendly country and a great study abroad destination. Learn about the costs associated with studying in Spain like tuition, rent, travel, and more.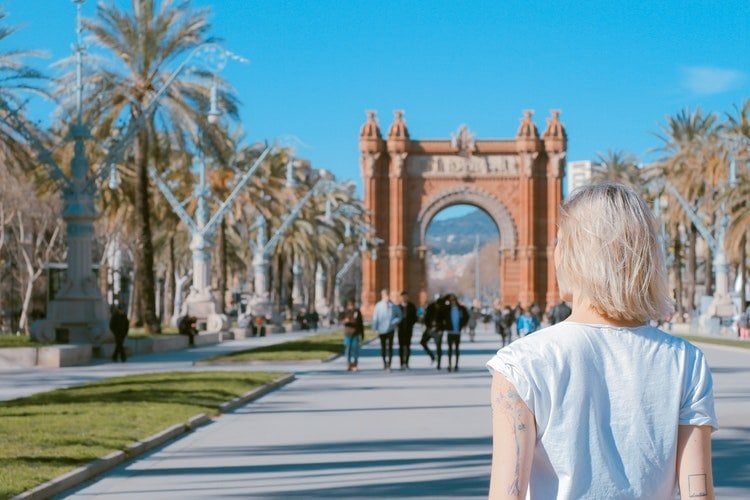 When choosing a study abroad destination, cost can be just as important as the sights, sounds, and cultural activities. Luckily for prospective U.S. students, Spain has it all. A beautiful country that offers beaches, mountains, and everything in between, you don't have to worry about breaking the bank while studying abroad.
Spain has 76 universities to choose from and prices vary based on public or private status and location. What you don't have to compromise on is the guarantee that each university town or city will be steeped in history and full of ways to enjoy the laid-back Spanish lifestyle to the fullest.
Spain caters to students in a variety of ways; from heavily discounted transportation passes to reduced fares at museums. Cost of living, while higher in cities such as Madrid, Barcelona, and Bilbao, is still very manageable if you plan accordingly. The following guide will help you do just that so you can focus on flamenco and tapas rather than balancing your checkbook. All of the following costs are in USD.
Average Tuition Cost for a Semester in Spain
Due to the nature of third-party providers, costs are going to be higher. Averaging around $11,000 for a semester in Spain, these programs support you throughout the process which can make the experience much less daunting. If you have never studied abroad or feel anxious about making the arrangements yourself, Go Overseas features a wide range of third-party providers in Spain.
Alternatively, if you are prepared to make the contacts on your own, you can look to save a considerable amount of cash by enrolling directly with a Spanish university. Public universities can cost as low as $1,000 for a semester while some private universities can cost upwards of $7,000. Aside from the academic classification of the school, universities located outside of major cities will leave you with even more savings. Your Spanish language skills will certainly benefit from studying outside of a large city where English is less widely spoken.
Related: The Best Study Abroad Programs in Spain
Tuition for a Semester Through University Exchange Program:
Some universities offer exchange programs with partner schools worldwide. Through this scheme, you will pay tuition to your home university while studying abroad. While this means you won't be shelling out more than you planned to pay for your degree, the choices can be somewhat limited as the exchanges are already established. Check with your university's study abroad office to determine availability.
Tuition for Direct Enrollment for a Semester At:
Tuition for a Semester with a Third-Party Provider:
Average Cost of Living in Spain
It goes without saying that your actual cost of living depends a lot on your spending habits. If you enjoy eating out for most meals or insist on living alone, your monthly expenditures will obviously be much higher than a thriftier person who is willing to compromise and cut some corners. The below figures are national averages so keep this in mind: high-cost cities like Madrid, Barcelona, and Bilbao will have skewed the numbers slightly.
Average Airfare & Travel Costs While in Spain
Finding a good deal on a flight can be an art, but you will undoubtedly spend less if flying from an east coast airport in a city like New York or Washington, DC. Flying into a major airport hub like Madrid or Barcelona and traveling onward by bus or train to your university will likely cut more costs than flying into a smaller regional airport. That said, you can expect to spend between $600-$1,000 on a round-trip flight. Skyscanner is a good place to start when looking for airfare.
Once in Spain, national buses like Alsa are quite cheap and deals can be found for Renfe trains. BlaBlaCar, a cheap carpooling service, is another way to get around. Budget airline Ryanair flies out of several different cities across Spain and can connect you to great European destinations for dirt cheap. I'm talking flights to the U.K., Italy, and more starting at $16 roundtrip.
If studying in Madrid and under the age of 26, you are entitled to the student abono card which gets you seriously discounted travel. For around $24 a month, you get unlimited rides on Madrid metro and city buses. Be sure to look into your new city or town if outside of Madrid. More often than not, if you're a student in Spain, you'll get some sort of discount.
Other Costs to Keep in Mind While Studying in Spain
Your university may or may not require that you obtain health insurance. However, it might be wise to take out a policy in the unlikely event of an accident. A travel policy with World Nomads can cost between $300-$450 depending on your age and U.S. state of residence and covers much more than just injuries. A standard plan covers you in the event that your baggage or belongings are stolen, trip cancellation or delay (for any outings during the semester), access to a 24-hour helpline, and more. Knowing you're covered is one less thing to worry about during your studies.
While the costs may seem overwhelming, there are ways to stretch your funds and even gain a few euros. If your class schedule isn't too intense, consider giving private English lessons. Based on your experience, you can reasonably charge between €15-€20 per hour in Madrid. If you don't want the pressure of preparing lessons, why not look for an intercambio, or language exchange, with a Spanish speaker? They're free, fun, and a good way to make a Spanish friend who can provide insight into the best things to do in town.
If you enjoy nights out, you'll be happy to hear that both wine and beer are extremely cheap in Spain. Bars are generally reasonably priced and depending on where you are in the country, drinks are served with a complimentary tapa. In Madrid, a bottle of beer can cost as little as $3. In a typical bar, mixed drinks will start around $7. Clubs typically have cover charges around $12 (which will include a free beer or cocktail) and drinks tend to be more expensive once inside.
When it comes to dining out, just say it with me: menú del día. Most restaurants feature a menu of the day during the lunch hours which includes a starter, main, drink, and dessert. The value of these is high and can satisfy your desire for a proper restaurant meal without the price tag.
There are many ways to save money while studying in Spain and although the tips within this article aren't exhaustive, they're a good place to start. Remember to fall back on your student status at all times. Don't be shy to ask about discounts; they are much more common in Spain than in the U.S. With the right amount of planning and research, an unforgettable study abroad experience awaits you. After a study abroad in Santander in 2008, I've now lived in Spain a combined 4 years. Spain is sure to be a country you can't quite kick once you've experienced its endless charm.
This post was originally published in October 2016 and was updated in June 2021.
Explore Top Study Abroad Programs in Spain: