Gap Year
How to Plan Your Gap Year in Singapore
A comprehensive guide to taking a gap year in Singapore, including popular types of programs, health and safety information, and tips and tricks for planning your stay.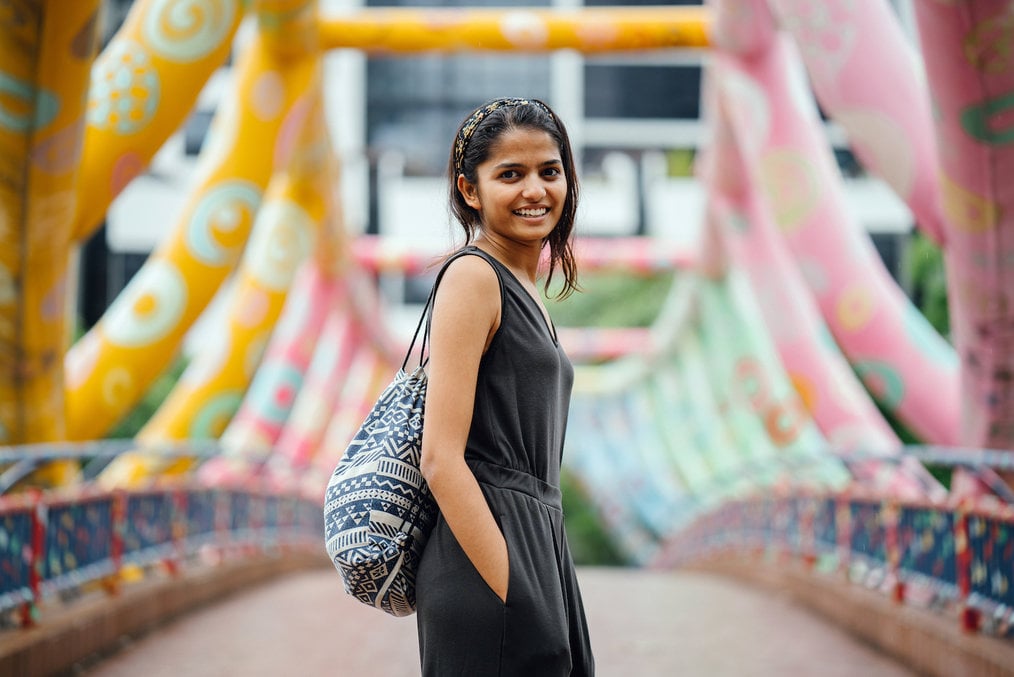 The city-state of Singapore, once a fishing village, is now a futuristic mix of cosmopolitan living with a budding culture blended in. Singapore resembles what many of us likely grew up imagining or dreaming this world was going to be like in the 21st century.
A gap year is an experience of a lifetime and Singapore is a place unlike any other. While taking your gap year in Singapore, you can wander around precincts in the morning and find yourself on top of the world in the evening, with a rather glamorous crowd sipping Singapore Sling where it was first created at the Raffles Hotel. Whether you're there working, studying, or backpacking on your gap year, you'll be sure to take unforgettable memories back home with you.
Gap Year Programs in Singapore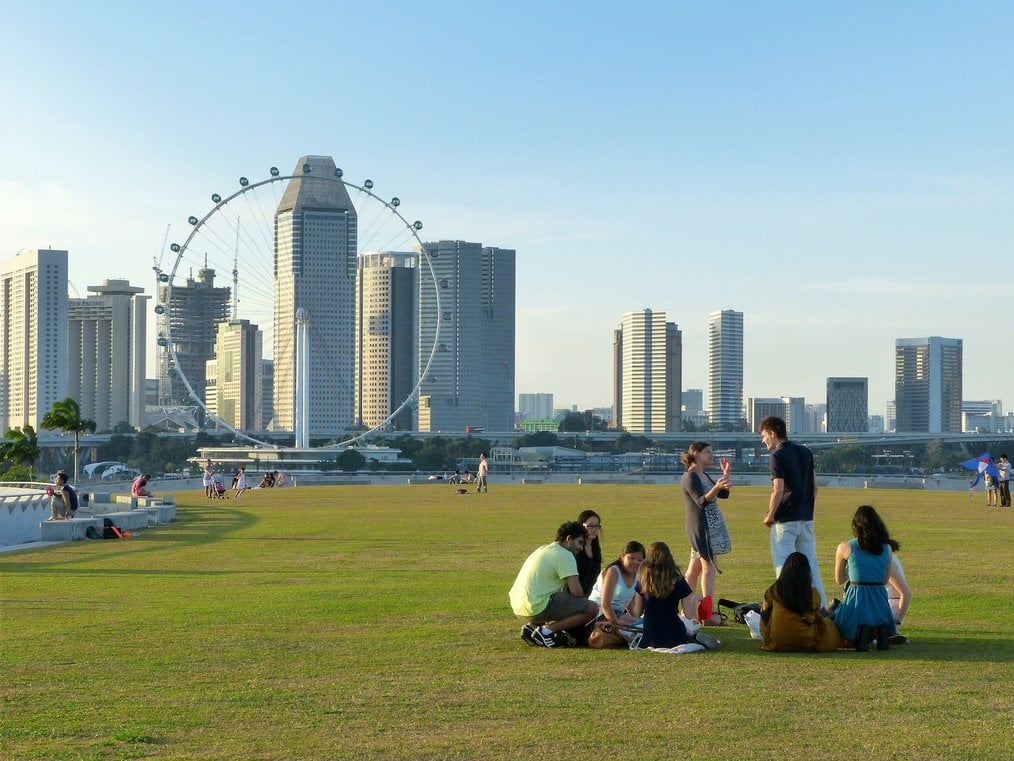 As you start to plan your gap year, it's important to know what types of gap year programs you can participate in while in Singapore. Here's a quick breakdown of your options.
Gap Year Adventure Travel
What an amazing destination Singapore is! If you're the big city lover kind of traveler, you'll fall in love with this place instantly. The hustle and bustle of this ever so clean and tidy city is just infatuating. From the financial district to the Esplanade, you'll find yourself gazing at the incredible architectural creatures to then experience the shopping trip of your life in the Orchard district and end your day in one of the ethnic districts like China Town and Little India. In Singapore, you'll never be short of amusing excitements!
Internships
Singapore has countless opportunities for those wishing to intern abroad. With its roaring economy, you are sure to find the right opportunity, anywhere from the ever-growing tourism sector, high-tech electronics, and biomedical sciences to the financial industry. For more information check the Go Overseas internships in Singapore page.
Study Abroad
Studying in Singapore is a little bit easier for any English-speaking students since English is one of the official languages of the state city. On top of that Singapore offers one of the top 50 Universities in the world, therefore making studying abroad that bit more appealing.
Volunteering
Singapore is one of the most developed Asian countries that still have a strong demand for volunteers, there are specific sectors needing your help, including wildlife conservation, working with the elderly, and mentoring children and teenagers.
Must-Dos on Your Gap Year in Singapore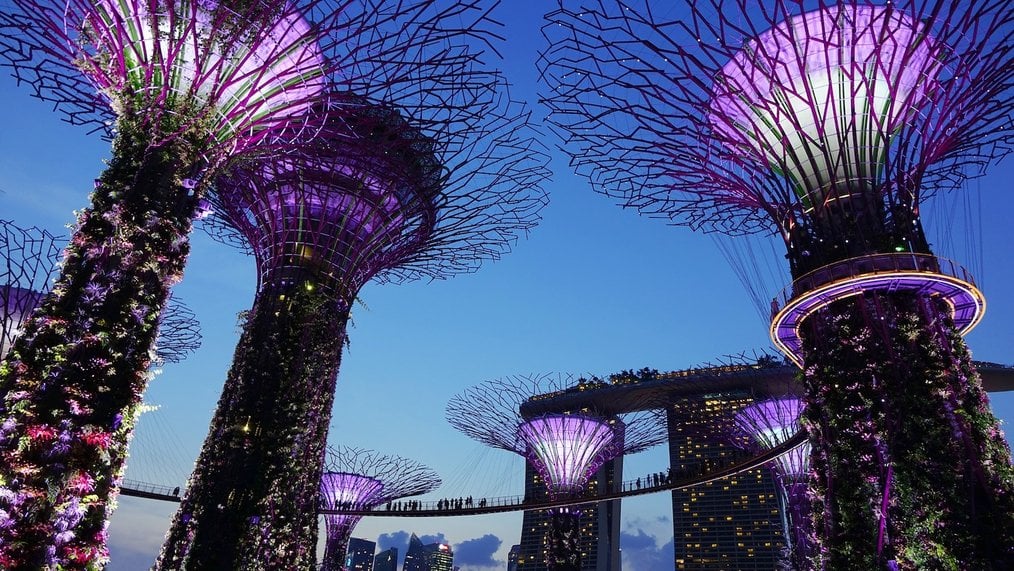 No matter what type of gap year program you choose to do while in Singapore, there are some experiences that you can only have while there –- and you should add them to your must-do list! Even if some are way outside your comfort zone, isn't the point of taking a gap year to push yourself?
Gardens by the Bay: These huge man-made trees (pictured above) are one of Singapore's most famous sights and you can walk on elevated paths between the trees.
Singapore Flyer: The highest in the world, observation wheel standing at 165m
offers amazing views of the city.
Clarke Quay: This is where the Singapore nightlife happens, walk around, have
a drink and soak in the atmosphere.
Singapore Zoo and the Night Safari: Visit the last parts of the rain forest that cover Singapore for an unforgettable experience of the world's best tropical zoo, and the open-air night-time rain forest experience.
Marina Bay Sands: You can't help but find yourself gasping when you first set
your eyes on the 3 gigantic towers with a huge boat on top, yes a boat! Marina Bay Sands complex not only hosts a luxurious hotel with over 100m long infinity pool on the roof, a large shopping center, an ice rink, and a science museum, but also the most expensive standalone casino in the world. Get yourself to the Sky Park's observation deck for hard to beat views of the city.
Formula1 Street Circuit: Grab a map and walk around the city retracing the
amazing night race that takes place here, unless you're lucky enough to grab yourself a grandstand seat for the event yourself.
River Cruise: Choose one of many cruises that will take you around the city, take it all in, as it is breathtaking.
The Orchard Road Shopping Experience: If a little retail therapy is on order, head over to Orchard Road for miles and miles of shopping malls.
China Town: To feel like you've been transported in time, find yourself wandering through local markets sampling delicious food from the famous hawker stalls.
Universal Studios: The only SE Asian Universal Studios theme park with 7 theme zones all based on a blockbuster movie.
Other Tips for Your Gap Year in Singapore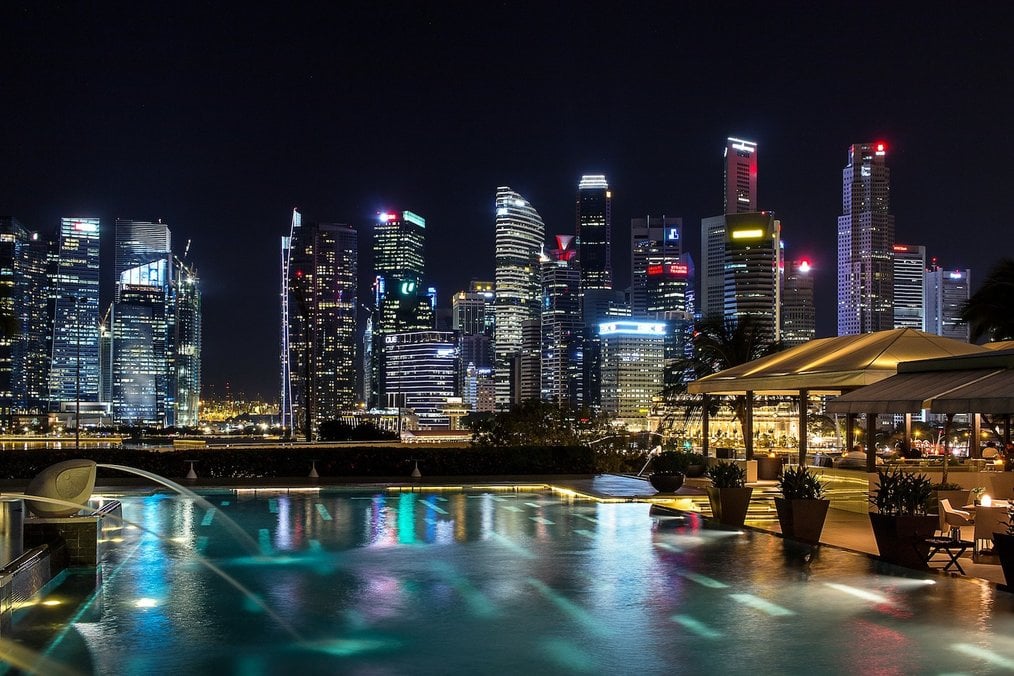 Before you pack your bags and grab your passport, here are a few other issues to be aware of while spending your gap year in Singapore.
Cost of Living in Singapore
If you're traveling South from other SE Asian countries, prepare yourself for a mini financial drama as your average budget is more than likely to double in Singapore. While in other countries in that region, you should be absolutely fine surviving on $30-40 ($24-$32) per day, in Singapore, the same amount may just about get you a dorm bed. It is rather pricey out there, but at the same time, you're experiencing the big city life at its finest.
Short taxi rides are around 6-10SGD ($5-$8). But it may as well be easier and cheaper to jump on the advanced MRT underground rail system.
An evening drink in the trendy Clarke Quay will cost you anything around 15-20SGD ($12-$16). Be prepared for an extra 'cover charge' on top of your drink and service charge in most bars and restaurants.
Dining out is quite pricey, but you can find decent cafes and the popular hawker stalls in China Town or good street food in Little India. Most shopping malls also have big food courts, which tend to be a popular choice. A meal for two could cost you around 15-20SGD ($12-$16).
To get to the viewing deck at Marina Bay Sands Hotel, you need to allow 20SGD ($16) per person, to enjoy the views from the Singapore Flyer anything from 33SGD ($27) per person for a standard 'flight' to 269SGD ($219) plus for a couple signing up for a butler-serviced dinner flight. You want it, you get it in Singapore. It's that simple!
Health & Safety in Singapore
Singapore's medical care is of the highest standards. With the quality of service and advanced knowledge, Singapore is known as one of the most popular 'medical tourism' destinations.
In case of any serious medical emergencies anywhere in SE Asia, you are most likely to be transported to either Singapore or Bangkok for help. The three main hospitals are Mount Elizabeth Hospital, Singapore General Hospital, and Tan Tock Seng Hospital. Make sure you have valid insurance in place.
As Singapore is usually very hot and sunny, good sun protection and insects repellent are a must. In the case of tropical storms, and these are quite regular, a light waterproof is also a good idea. Water is safe to drink in most places.
You won't find chewing gum stuck to seats, walls, and window frames anywhere, and guess why? It is prohibited in Singapore and you won't be able to find it in any of the local shops. Look out for signs prohibiting littering, spitting, and jaywalking; you may find yourself heavily fined by local police if you decide to break the rules that make the city-state what it is. Low crime levels do not mean there's no crime, and the usual precautions, especially in the main tourist areas should be taken.
Gap Year in Singapore!
With all of this info, you're set to start finalizing your Singapore gap year plans. You're in for a real treat, between the history, culture, and modernity you'll get to experience first-hand while spending part of your gap year in Singapore!