TEFL Courses
The 5 Best TEFL Courses in Spain in 2022
We did the research and found the best TEFL Courses in Spain. These courses will prepare you to be an excellent ESL teacher while providing top benefits the other courses don't. Read on to make an informed choice before you go overseas!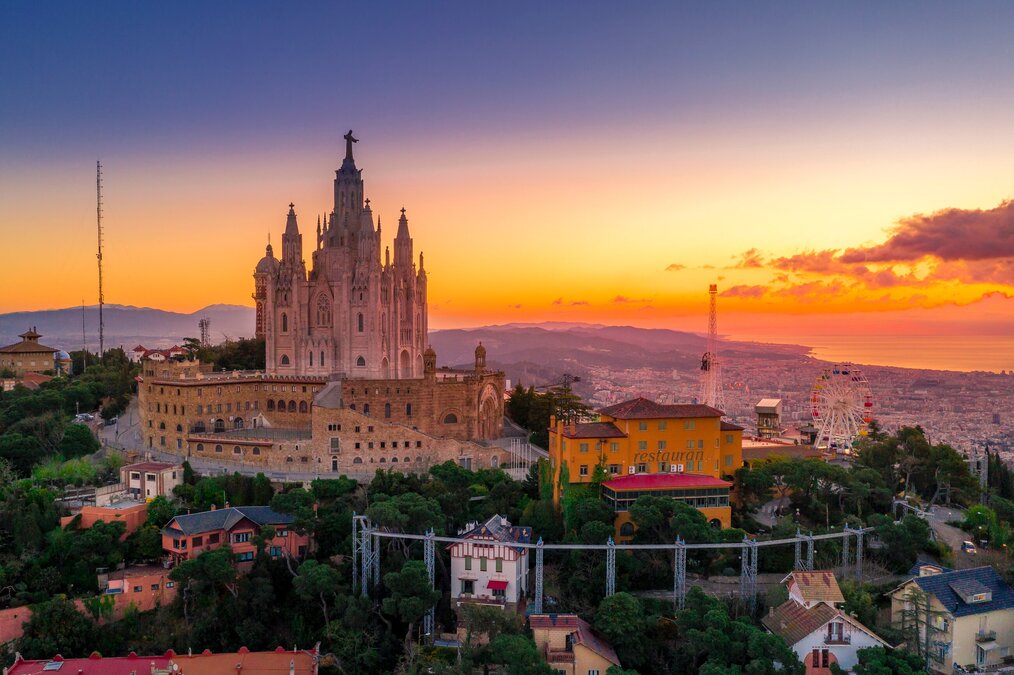 People from all over the world are drawn to Spain's relaxed lifestyle (where else is it socially acceptable to take an afternoon nap every day?), excellent nightlife, delicious food, and sunny skies. These qualities, combined with the cheap cost of living, make Spain a top destination for expats who want to go overseas. But if you're moving to a country you need a job there, which, for English speakers in Spain, often means a job teaching English.
Anyone serious about teaching English in Spain needs the right preparation and qualifications. That's where TEFL courses come in. A TEFL certificate shows employers that you're a well-trained teacher, and is trusted around the world. In-person TEFL courses usually include practice teaching hours, which allow you to show that you can actually handle a class. When pursuing an English teaching career in Spain, we recommend enrolling in a course located in the city you'd like to live in so that you can benefit from the connections your school has with companies in the area.
Read more: What Salary Will You Earn Teaching Abroad in Spain?
Go Overseas has crunched the numbers, and the following academies are the cream of the crop. Most of these courses are located in Madrid or Barcelona, two of the most fun and energetic cities in Europe. All of these schools are top-notch, and attending any of them will prepare you to be an excellent teacher. Read on to make an informed choice before you go overseas!
How did we pick these programs?
At Go Overseas, we want our community members to have the resources they need to find the program that best fits their travel goals! To determine the best programs, we considered the overall rating of each program and compared the verified, recent reviews left by community members. The more positive, highly-rated reviews there are, the more confident we feel to give our stamp of approval!
Lastly, we used our own industry knowledge to ensure we're recommending programs that are vetted both by you, the community members, and us, the experts, so that we feel confident the programs included are the best of the best!
Best for life-long job opportunities: Oxford House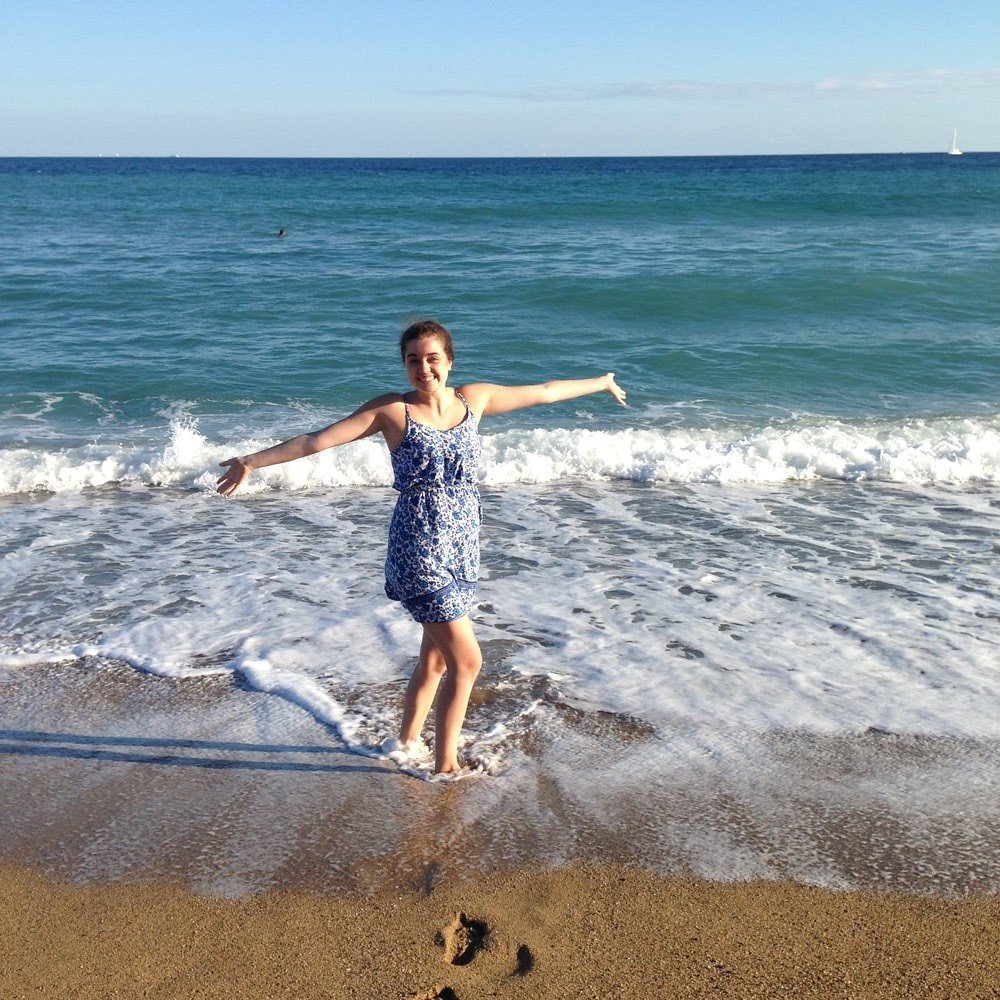 Oxford House in Barcelona is one of the most intense courses available, lasting 4 weeks (134-hours!), and resulting in the prestigious and internationally recognized CELTA qualification. As a trainee, you'll teach real students by the end of the first week, which gives you plenty of time to improve actual classroom skills. Graduates generally find jobs within the first 21 days of finishing the course and have access to Oxford House's global database of teaching jobs for the rest of their lives.
According to one recent graduate Oxford House goes "above and beyond", with on-the-ground support services that make transitioning to a new country smooth sailing. Staff assists students with finding places to live by setting incoming trainees up with appropriate accommodations for the month they will be earning their certificate or allowing them to make their own arrangements using a private group whose members have been vetted to ensure their legitimacy.
Oxford House also provides extended visa support, which comes in the form of a visa service and an ongoing student visa option for non-EU citizens. Navigating another country's immigration policies can be quite the challenge, so this kind of expertise is an excellent asset to any academy. For those who need to be on a student visa to stay in the country, Oxford House provides the Developing Teacher program, which consists of Spanish classes taught at the onsite language school and ongoing teacher training. Not only will you be legally allowed to work in Barcelona, you'll have a supportive network behind you to help you succeed.
Program Details
Program:
World Recognized CELTA (TEFL/TESOL) Course in Barcelona
separator_solid
---
Best for long-term teacher development: TEFL Iberia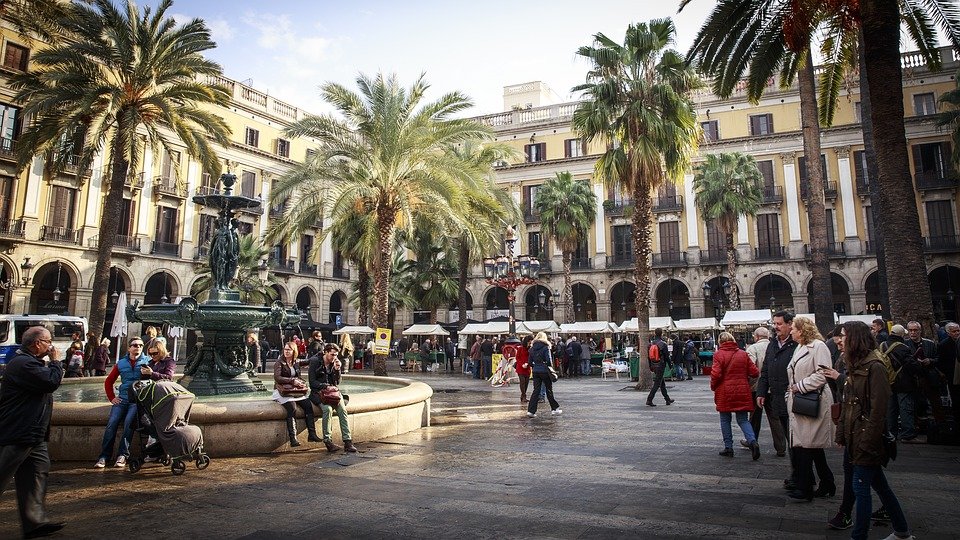 TEFL Iberia is a 160-hour TEFL program located in Barcelona, one of the most vibrant and charming cities in Spain. This course culminates in a Trinity CertTESOL qualification, which is recognized worldwide. Recent graduate Jayde says, "Along with the incredible support, I was equipped with all the skills and knowledge to allow me to enter the real world as a confident ESL teacher."
The helpful staff do a lot to ensure that students can focus on learning. TEFL Iberia provides visa support to non-EU citizens in the form of an ongoing, year-long teacher development program. You will receive support and guidance throughout your program, including help with job placement.
TEFL Iberia graduate Alexandra gained confidence in the classroom through her studies. "The course made me step out of my comfort zone, I got over my fear of standing in front of a class and I learned so much within a month! The course is quite intense, but the end result makes it all worthwhile!"
Program Details
Program:
Internationally Recognized TEFL Certificate with Teaching Visa in Barcelona!
Starting Price:
$1,700.00 USD
Students, Building your resume, Solo Travelers
Good for
separator_solid
---
Best for digital teaching platform: Oxinity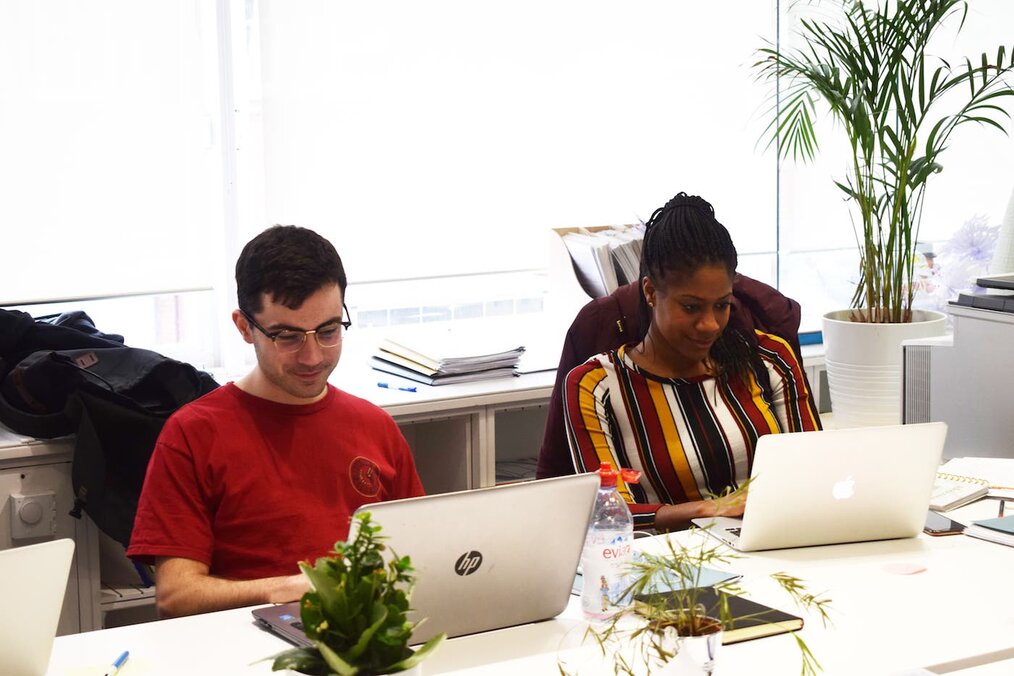 Oxinity (The Oxbridge English Teaching System) has significantly more hands-on teaching experience than most programs, challenging trainees to teach over 20 hours of classes with real students at all different levels of English fluency. Oxinity provides tons of individual attention to trainees, with daily small group meetings (capped at 5 students!) to ensure that everyone gets the individualized attention they need to succeed.
A cutting-edge program, Oxinity has developed a mobile app that allows teachers to access lesson plans and course materials from their phones--a godsend for the day you forget your books at home. This platform allows teachers from around the world to share innovative ideas, giving Oxinity graduates a real edge when it comes to keeping classes fresh over the long term.
While many schools offer a standard TEFL certificate, Oxinity provides multiple teacher training options including stand-alone module certificates for those who want to focus on specific areas of instruction. Oxinity is also the only company with a program specifically for Au Pairs, which focuses on teaching English to young learners.
Program Details
Program:
120h Online Oxbridge TEFL Course in Spain + Teaching Practice & Job
Starting Price:
$250.00 USD
separator_solid
---
Best for cultural immersion: Canterbury TEFL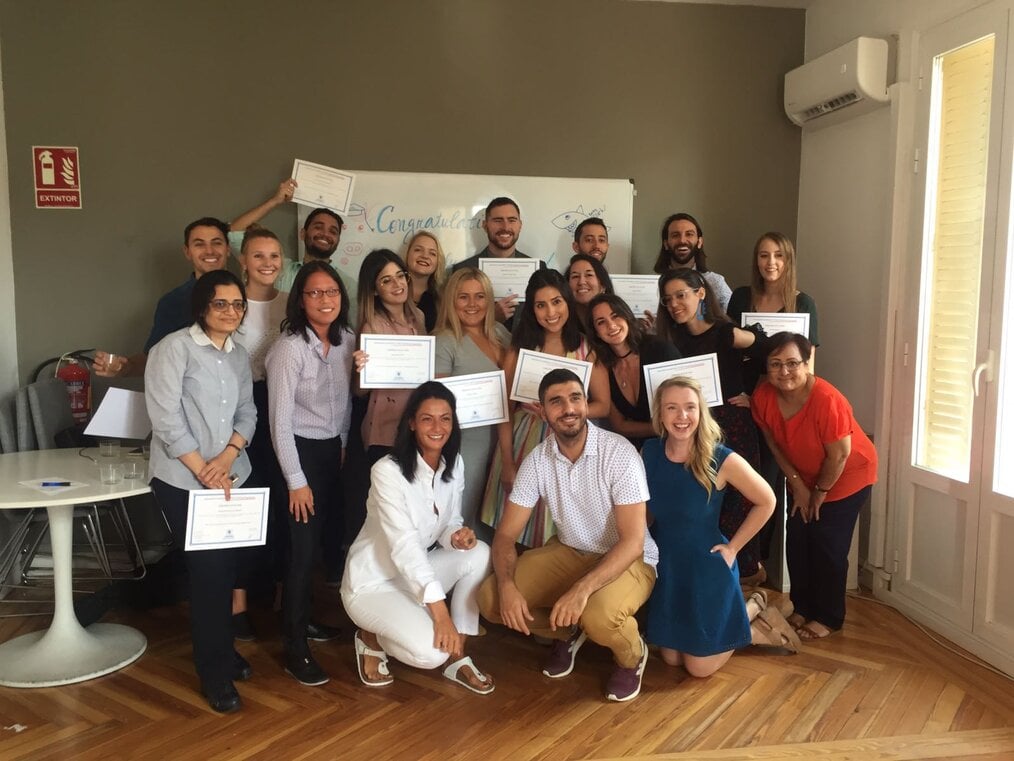 Canterbury TEFL's mantra is that participants in the four-week course become family. They arrange various outings and social events around Madrid for students and also include free Spanish classes in the course fee. Canterbury TEFL wants its students to not just learn and teach in Madrid but become immersed in the language and culture. Past participant Rachel believes this immersion helped her become a better teacher. "The most valuable lesson for me was learning about the culture and people of Spain which helped me understand how to teach effectively."
Students praise the support they received before, during, and after the program. Alum Marina had this to say: "The TEFL course was extremely well organized and the teacher John's expertise is invaluable. The director, James, was always available to answer my questions and helped make my transition to Madrid very smooth." Staff members provide assistance with visas, housing, and after the program, job placement. In fact, they offer job placement for life after completing the program.
Program Details
Program:
TEFL Certification Programs and Teaching Jobs in Madrid, Spain
Building your resume, Students, Solo Travelers
Good for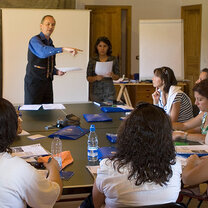 separator_solid
---
Best for global networking: ITA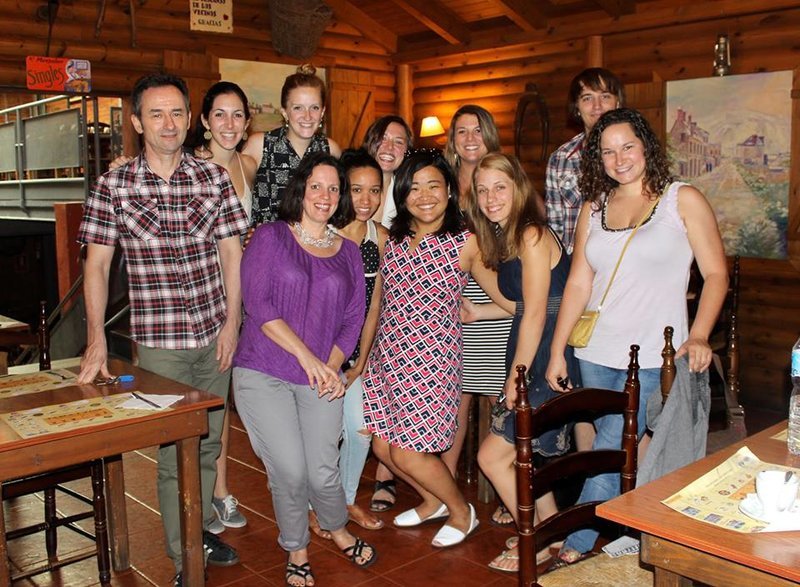 International TEFL Academy (ITA) provides one-on-one pre-enrollment guidance to help you get set up, as well as personalized job search advice. Unlike many other large TEFL companies, ITA is committed to individual attention and making sure each of their graduates has a job at the end of the program. Megan, a recent alum, says that ITA's "constant support and guidance is priceless."
ITA has locations in both Madrid and Barcelona, giving you the same connections in both cities--a big advantage for those who want to live in different parts of Spain. Their extensive alumni network (15,000 worldwide!) is a great resource for anyone who wants to try out teaching in countries besides Spain and can help you connect with other expats when you arrive. This kind of ongoing, global community can be a real advantage for those who love to travel to new places, as well as a great way for teachers who've settled in Spain to meet new friends.
ITA's website also has a blog with a whole subcategory of posts dedicated to teaching in Spain. While updates are infrequent, the advice will be useful for anyone pursuing a TEFL certificate.
Program Details
Program:
Get TEFL Certified & Get Paid to Teach English in Spain in 2022
Provider:
International TEFL Academy
Starting Price:
$1,499.00 USD
Students, Solo Travelers, Couples
Good for
separator_solid
---
You can teach in Spain
While any of these programs will certainly train you to be an excellent English teacher, the benefits we've outlined above show the broad range of choices available to you when you go overseas. Which one is the best in the end? The one that fits your needs the best. Choose wisely!