Primates are our nearest ancestors in the animal world and fascinating creatures. Many of the more than 300 known primate species are endangered -- mostly due to habitat encroachment of humans. Volunteering with primates is a great chance to support these amazing animals in their survival and have the experience of a lifetime at the same time.
The variety of primate species is huge -- from a one-ounce lemur to a 450-pound gorilla -- but they mostly inhabit regions of Africa, Asia, and the Americas. When you look into their faces, you cannot deny the resemblance to humans, their expressions are very similar to ours. This only adds to the experience, because you form a very special connection to primates you work with -- often whether you want it or not.
What to Consider Before Volunteering with Primates
While volunteering with primates is a great way to do something good while on vacation and to protect species in need, there are a couple of things you should keep in mind before you start.
Primates live in tropical and subtropical forests with a climate that can be demanding for humans. You will have to deal with heat and high humidity in these areas, not to mention the bugs in the forest. Work can be physically demanding and dirty. The project locations can be quite remote as well, so you might have to travel for some length to get there – which will make your experience even more rewarding.
While there are some great projects to volunteer with primates (which we are presenting to you here), there are also some black sheep. Some projects use cute primates to attract tourists and volunteers to make money, without keeping the best interest of the animals in mind.
When choosing a project, make sure that primates are not kept 'for show,' and that the main aim of the project is habitat protection, the rehabilitation and/or release of primates, or the collection of scientific data. There are cases where a total release is not possible anymore due to illness or other factors, but still, human contact should be limited. Animals should always be permitted to live as close to their natural living conditions as possible.
With these considerations in mind, here are some of the top programs where you can volunteer with primates around the world.
The Best Primate Volunteer Programs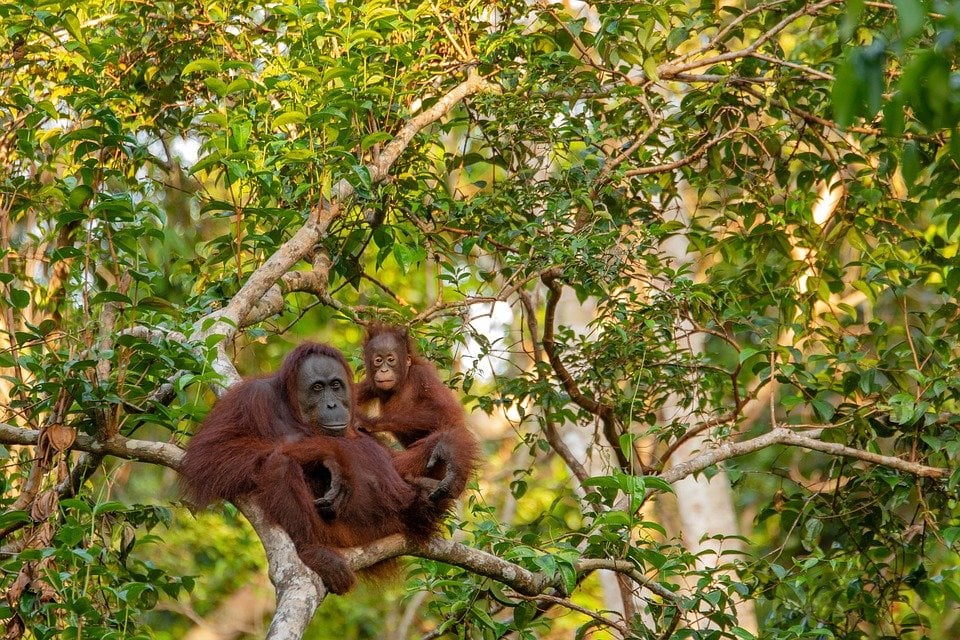 #1. Fuze Ecoteer: Orangutan & Wildlife Rescue Volunteer Project
The highest ranking project for volunteering with primates is the Orangutan & Wildlife Rescue Volunteer Project in Java by Fuze Ecoteer Outdoor Adventures with an overall score of 95%.
In this project, you can help care for the seven orangutans currently hosted at the center. Java is a main gateway for animal smuggling and different species like orangutans, gibbons, a baby sun bear, crocodiles, and various birds are hosted here after their rescue.
This program has high rankings in safety and support, which is especially important when volunteering with primates or animals in general.
Check out these quotes from program alumni:
"Was just overwhelmed from the start with how friendly and helpful the locals and staff at the centre were with assistance from getting in out of Jogjakarta and driving us to Mount Merapi, plus everything in between." -- James
"I was drawn to the Centre by the animals, but I found that the staff and locals were the ones that made the most impact on my experience." -- Jess
#2. Globalteer: Conservation & Animal Care Projects
Globalteer offers different conservation projects around the world where you can help preserve habitats for primates and care for rescued animals. You can work with primates in Peru, Costa Rica, Laos, Indonesia, Thailand or Argentina where you will learn everything you need to know about these amazing creatures and will help to create a happy and respectful life for rescued animals.
Read what former volunteers had to say about Globalteer project:
"I was so impressed with the staff at this project, so dedicated to the rescued animals. I was looking to help out in some small way and I found just what I was looking for at this sanctuary." DJ
"The Thailand Wildlife Sanctuary was just amazing! There are so many animals there being helped and cared for by the project. There was always work to be done if volunteers wanted and even on downtime it was just great to wander around the sanctuary and be with the animals. " Jason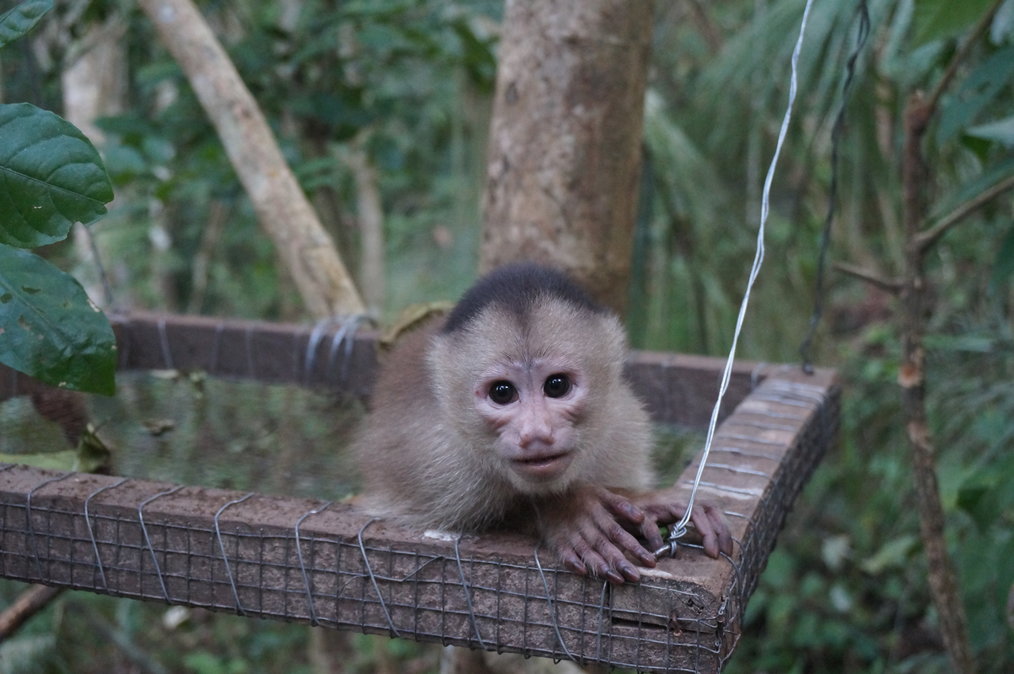 #3. Esperanza Verde: Volunteer at a Wildlife Rescue Center in the Amazon
The Wildlife Rescue Center by Esperanza Verde in Peru welcomes animals that have been saved from the wildlife trade and tries to prepare them for a rerelease into nature. When this is not possible, the animals find a permanent home at the center.
Volunteers help with feeding and caring for the animals and can get really close. Ever dreamt of giving milk to a baby monkey while living in the Amazon rainforest? This could be your chance.
The project is highly ranked with 98% and gets stellar reviews particularly in the areas of value and support.
Read what former volunteers had to say about the program:
"This is truly an amazing center that genuinely cares about all living creatures. I got to work hands-on with animals in a beautiful rainforest environment, and I got to do it with some of the best people I've ever met." -- Chase
"This is the perfect chance to help rescue wild animals and make a difference for them." -- Sean
#4. C.A.R.E. for Orphaned Baboons
At the Centre for Animal Rehabilitation and Education in South Africa that borders the Kruger National Park, you will get really close to wild animals. It is a home for animals in need and you have the chance to care for orphaned baboons in the project. The 3 reviews it received all rank it at 100%.
This is what program alumni had to say about the program:
"Working so closely with these primates completely changed my life. Being able to make an impact on these little creatures and be part in their journey back to the wild was a humbling experience." -- Becky
"I spent 6 weeks at C.A.R.E and it was the most amazing experience I ever had and I cannot wait to go back!!" -- Meg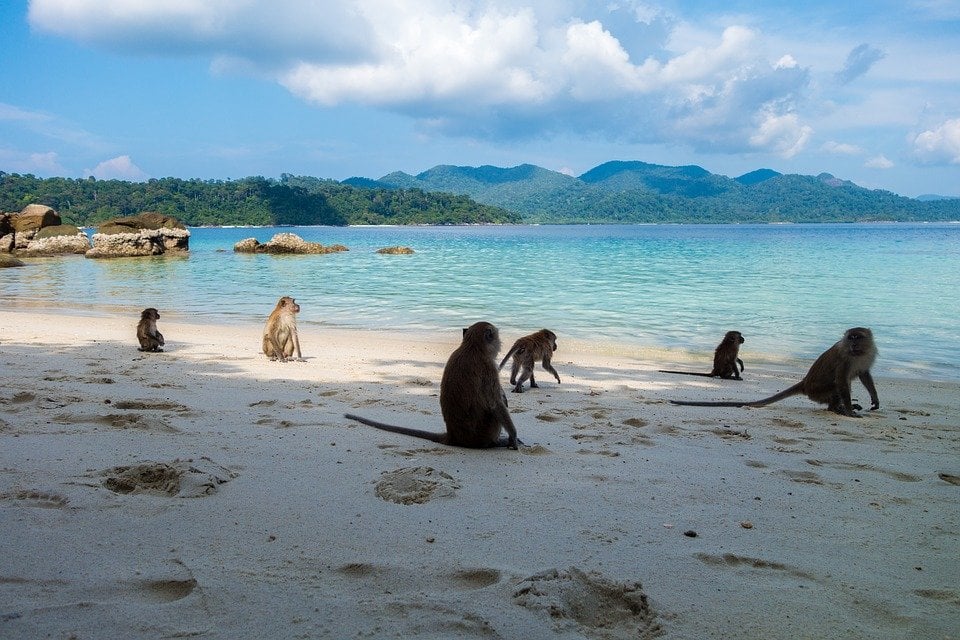 #5. Pod Volunteer: Animal Rescue in Thailand
When you volunteer with the Pod Volunteer Animal Rescue center you get to spend your time different animals in the amazing nature of Thailand. You can choose to support a marine preservation project, work with elephants or help at the wildlife center where different species - among them primates - are rescued and prepared for a release into the wild. A stay in one of these projects will definitely be a once in a lifetime experience.
This is what formers volunteers have to say about the project:
"We would be up and out the door by 6:30 am every day, with one day off during the week. Be prepared to walk a lot, work hard, and sweat every day. Don't expect it to be a typical "vacation," however this type of trip is so much more than that! You get to work alongside these beautiful animals and learn about them. The hard work and simple living is nothing compared to what you get out of an experience like this." Caroline
"My time volunteering in Koh Phangan, Thailand with PoD was exciting, enriching, and absolutely beautiful. I was constantly pleasantly surprised by PoD's support throughout the entire project. Amazing!" Carly
#6. Frontier: Conservation & Climate Change Adventures in Costa Rica
In Frontier's Conservation and Climate Change Adventures project in Costa Rica, you support scientists in collecting data about endangered wildlife species and the forest. With this work, you support the protection of crucial habitats and generate new knowledge about climate change and conservation -- which is crucial in today's world. The reserve also protects critical habitats.
It is rated at 94% and has very high ratings in the areas of safety and impact.
Check out what former volunteers have to say about the program:
"I was on the Costa Rica project for four weeks and found it amazing! … The staff and volunteers were great company and always ready to help if necessary." -- Wanda
"I thoroughly enjoyed my time in Costa Rica as a Research Assistant for the Big Cats, Primates and Turtle Conservation project. I spent four weeks there in total where I learned about survey and research methods in the tropical environment." -- Vicky
Average Cost for Volunteering with Primates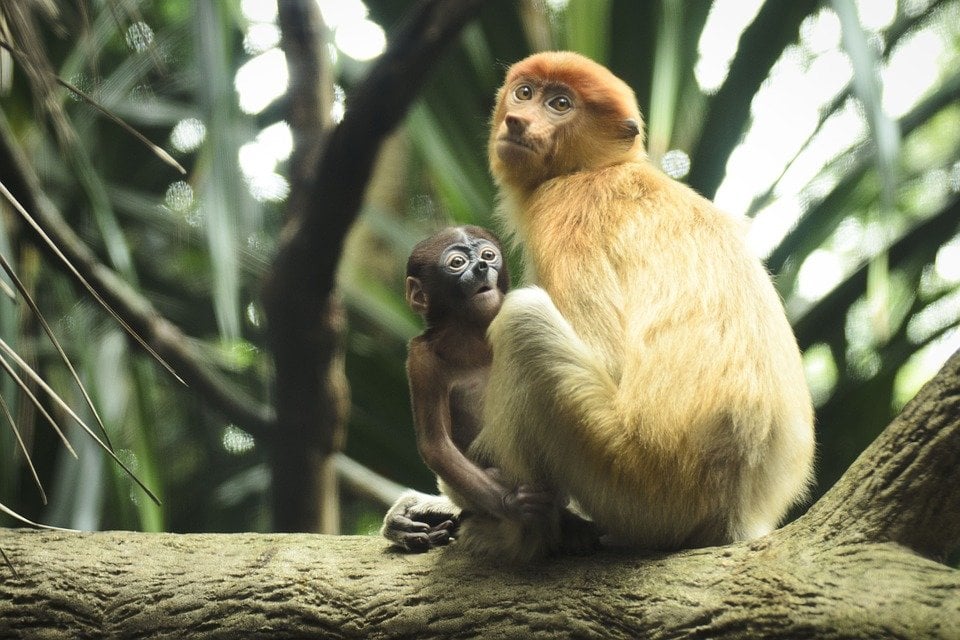 The cost for programs to volunteer with primates varies highly depending on the location you want to go and the project you want to participate in.
Some volunteer projects organize your stay in the project and offer additional tours and services like homestays and language courses. Others only offer accommodation, food, and project supervision with their price. The range goes from $255 per week in Costa Rica to $1033 in Java, Indonesia.
The price per week for volunteering also decreases substantially if you stay longer.
What's Included & What's Not
It depends a lot on the project what is included and what is not. Some programs offer airport pick up, some don't. Some have additional excursions included, some don't. Be very thorough when checking the specifications so you know what to expect.
All programs include accommodation, food, and supervision of your volunteer work with the primates. Accommodation can be very simple and often is shared with other volunteers. The same goes for the food, don't expect a huge variety. Normally, the food is based on the local resources, and particularly in remote locations, these can be very limited. Don't worry though, other volunteers will have delicious snacks and sharing these treasures will be some of your best memories of the trip.
Some projects also include a donation to the cause that they support. This is an important component because while your work helps to further the project, there is still a need for supporting staff.
Specifically, when volunteering with primates you will want good supervision. To handle primates, you exactly need to know what you can do and what you cannot do to ensure your own and the animal's security. Projects need a veterinarian on site to give the best possible care to the animals and have to pay for food and medicine for their guests as well. Your contribution helps to run the project!
Airfare to the country where the project is based is always an extra cost. Consider that the price for a ticket varies depending on your country of departure, your country of arrival and the season. Prices fluctuate heavily throughout the year, so make sure you try different dates to get the best deal.
As stated earlier, some projects include excursions and cultural immersion experiences with locals. If this is not specifically included in your project description, you will have to pay extra for any tours you want to take in your time off. Read carefully through the project description to understand which trips are included and which would be extra.
Final Thoughts on Volunteering with Primates
If you love animals and nature, volunteering with primates is great for you. You get to spend time in some of the most amazing ecosystems of the planet in tropical and subtropical rainforests and help to protect the habitats and lives of our closest relative in the animal world. The experiences you make in the great projects we have chosen for you will stay with you forever.
Even after 15 years, I clearly remember one monkey I worked with in Bolivia -- his facial expressions, his moods, and his playfulness. Volunteering with primates is something very special, and your new friends will have a special place in your heart forever.