Gap Year
How to Make the Most of Your Gap Year
A guide for maximizing the benefits of a gap year through simple tips and tricks.
So, you've decided to take the leap and break out of your usual routine. You've identified that most elusive of moments—a chance for your ordinary life to stand, allowing you to (temporarily) break away from the endless forward propulsion of time. Maybe you're taking a year off between high school or college, delaying post-graduate degrees, or switching careers. Or perhaps it's just a momentary pause in your life when you feel you have the space to dedicate all of that energy you would spend studying and commuting to learning Portuguese or researching whale migrations or volunteering with indigenous communities in the Amazon.
Whatever the cause for this temporary departure from regular life may be, it all goes by one name: the gap year. Even the very thought of a gap year can summon a mixture of emotions—it's enticing but also intimidating. How does one go about planning an adventure when the unstated but omnipresent purpose of the trip is nothing short of finding oneself? Having a meaningful gap year is the entire point of embarking on one at all. And, while John Lennon may have famously stated, "Life is what happens to you while you're busy making other plans," when it comes to a gap year, we have to (respectfully) disagree.
A certain amount of planning is required to ensure you have the opportunity to pursue your interests and the flexibility to alter course (sometimes literally, if you find yourself uninterested in the topic you'd dedicated yourself to study in a far-flung corner of the world). As with all travel, you must be prepared to expect the unexpected. But, with a gap year, there are (luckily) quite a few things you can and should expect—both before the trip, while you're traveling, and after coming home. Read on for our ultimate guide to making the most of your gap year.
Before You Go On Your Gap Year
Identify which type of experience you'd like to pursue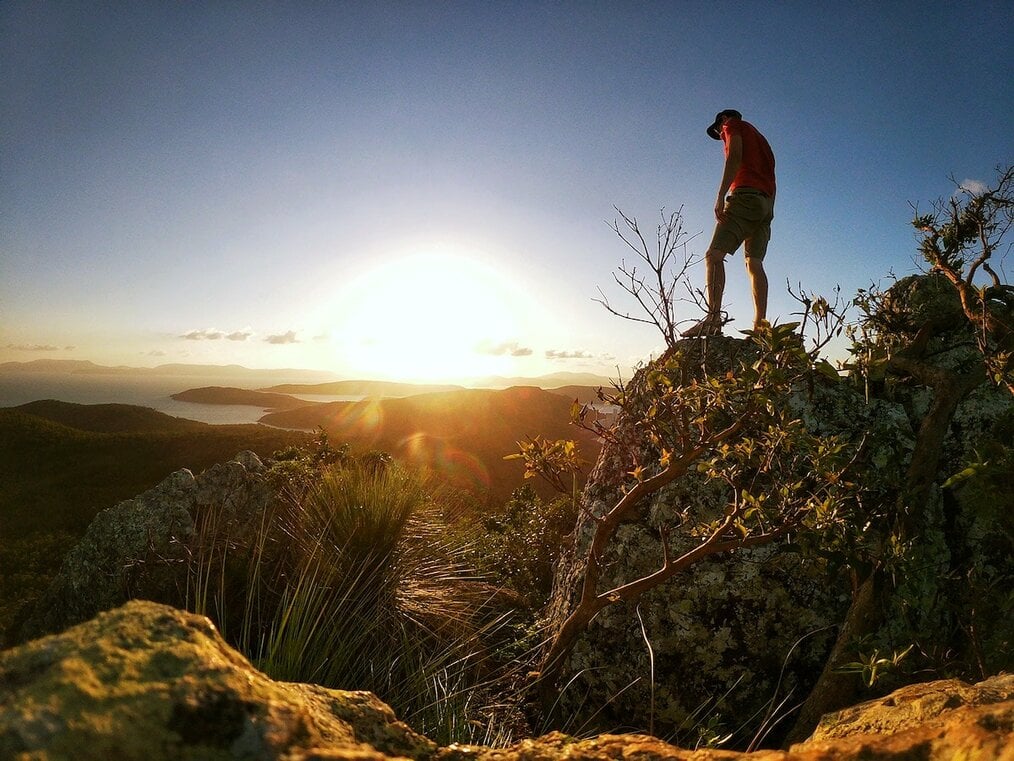 Whether you're interested in a single pursuit—studying, working, or volunteering, perhaps—or dedicated to satiating built-up wanderlust, it's essential to identify your trip's fundamental purpose. Even if you plan to catch as many overnight buses as possible and board the maximum amount of EasyJet flights that your time and sanity will allow, you won't see as much as you possibly could have if you don't have a pre-planned schedule. That way, you can block out your time accordingly. For example, if you're curious about volunteering abroad, you will have to schedule your departure and arrival in that country per the program's availability.
The purpose of your trip may influence other factors, such as how long your trip will be, what part of the year you'll schedule it for, and even where you'll go! It's crucial you first decide on the type of experience you want to have so that you can move on to organizing the nitty gritty details.
Plan the end before it begins
Similarly, you don't want to be embarking on your trip without an understanding of how you will be returning home—and when. We will discuss finances in more depth in our second section but making those upfront costs early on in the trip is fundamental to sticking within your budget. It's easy to think you have more money in the bank than you actually do if you're frittering your money away on cocktails in South Kensington rather than airfare home across the Atlantic. (Guilty as charged).
Get your health insurance and your finances in order
Though for many a gap year may be synonymous with freewheeling self-growth and outright defiance of expected norms, your bank and your healthcare provider are likely to disagree with you. Unfortunately there is no "finding myself" loophole for escaping responsibility for handling the steady stream of bills, credit card payments, and federal taxes. So, you need to plan in advance. Set up your direct deposit and autopay immediately for all bills, and do an inventory of what you're actually paying each year.
Speaking of banks, have a plan for when you will withdraw cash, how much you will spend per week, and what you will do if you find yourself in an emergency. (Who will you call, how can they wire you money, etc.) I, personally, have found myself penniless overseas (ironically in Switzerland, one of the most expensive countries in the world) after my bank account was hacked—and I used the same bank for my credit and debit accounts. Lesson learned—now I have separate banks for each in case one is compromised.
Additionally, you're not just responsible for keeping your finances in order while traveling the world, but your personal health and well-being, as well. So, consult your primary care physician about how best to handle your prescriptions when you will no longer be visiting the doctor's office at the regularly scheduled cadence of the past—or even visiting the same pharmacies to refill your prescription. Some doctors, depending on the medication, can fill months-long prescriptions to account for your extended absence, and this will be something you will want to learn the truth about sooner rather than later.
During Your Gap Year
Speak the language, befriend strangers, keep a journal, and take all the photos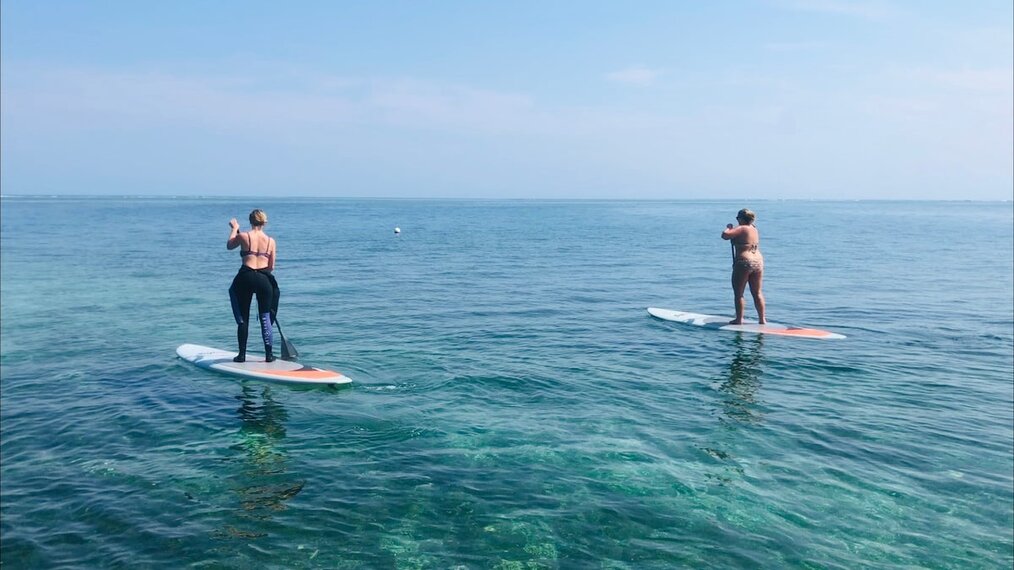 Try to learn to speak the language. Befriend strangers. Say yes to as much as humanly possible, and then share all your information with everyone you meet in order to keep in touch—a tip that will come in handy in section three. Your goal should be cultural immersion, and documentation. Take as many pictures as humanly possible. We know the selfie has been much lamented—particularly in front of Egyptian pyramids or Machu Picchu. But there's magic in capturing yourself experiencing something for the first time. "Take care of your memories for you cannot relive them," Bob Dylan memorably sang in the 1970s. During your gap year, that process starts now.
Reassess your budget and possibly downsize
How much are you actually spending? Be honest with yourself. It's easy to make a budget when you're at your parents' house in Michigan and aren't tempted by the Bellini's at Harry's Bar in Venice. From there: figure out what isn't serving you as much as you thought it would. If you're constantly on the go and all the must-pack things you are toting around are becoming too burdensome, then relieve yourself of the weight. (Literally). Except if it's portable chargers, portable WiFi hubs, and photocopies of your passport—you can never have enough of those. This part is about being honest with yourself about what you think you wanted to do versus what you actually want to do, and then being flexible enough to make changes. And that flexibility comes from plotting this out in advance. You're not winging this thing, so you know the framework you have to tweak.
Be honest with yourself about your interests and flexible enough to make changes
Maybe you never cared much for art history and it took a journey to the farthest corners of Scandinavia to discover that. Maybe, actually, you love teaching history and talking about history more than you do digging up fossils in North Africa. And, on a more mundane level, maybe you just aren't cut out for life in a city. Or you're homesick. Or not over a break-up. Whatever haunted you at home will haunt you away, too. Wherever you go, there you are.
Give yourself the chance to be sad if you're bummed out. Just because it's a gap year of supposed blissful irresponsibility or a pause in regular routine doesn't ensure happiness. Sometimes it's when we are thrown out of our regular routine that we discover the most about ourselves. Lean into the sad, feel where it's coming from, and make some changes. It's a process we all have to do many times over the course of our lives, you just never know what makes you feel alive—and what does not—until you're confronted with new experiences. And that's what a gap year is all about.
After You Return Home from Your Gap Year
Stay in touch with everyone you met while traveling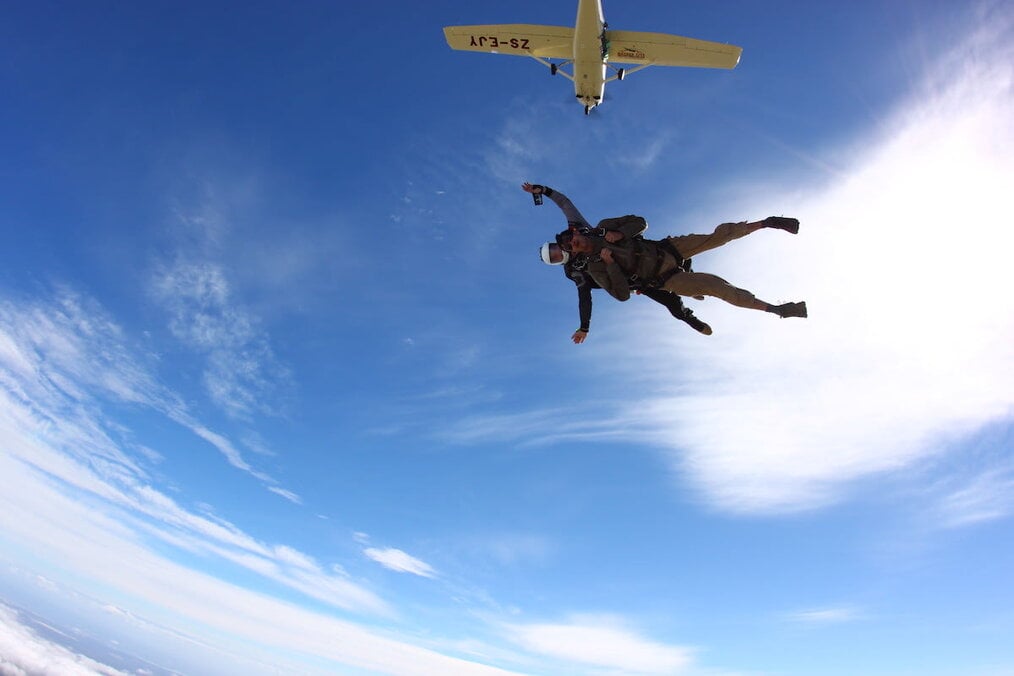 In the days of social media, this is much, much easier than ever before. But you should still exchange phone numbers and emails with people you meet, aside from just Instagram handles. And you will find that with the people you do manage to keep in touch with, that you are bonded for life in a distinct way because you shared something together no one else has.
So, to that end, try not to become too discouraged with the mundanity of normal life. And don't think your friends don't care about you and your journey. It's not that they don't care, it's that by the nature of the experience, it's not going to resonate the same way. Remember that you might experience reverse culture shock when reintegrating into your home culture, so be gentle with yourself and rely on your common memories with friends you made along the way to help you get past the worst of it.
Preserve your memories with scrapbooks, journals, and photo albums
This next point is a follow-up to our former comment on strained friendships when it comes to communicating the interiority of your experience. Perhaps—and likely—you haven't even made the most sense of it yet. And speaking as a travel writer, I write my best stories months after I've returned, when it all sinks in. What helps that process? Cataloguing, preserving, reflecting.
These fragmented moments will cohesively form a whole if you let it. And it's at that moment when your story will come through. Think of it as a time to sharpen up your storytelling skills—the story you tell yourself, and the story you tell others. Eventually, this story of your travels will be useful when writing up a new resume or interviewing for a job. Preserve as many memories as you can; you will certainly be grateful for them years down the line.
Maintain and cultivate the passions and interests you discovered abroad
Just because you're no longer in Nepal doesn't mean you can't study Buddhism. So read books, stay in touch with those people, read the news about the other side of the world. You can be a frequent flier while never leaving your apartment. It's really just the mindset that liberates you, and hopefully, after a meaningful gap year, you will have attained that—whether by working on a farm in your hometown or meditating with Tibetan monks in Nepal.
Happy Travels!
It's hard to come back to real life after traveling for a while. I should know, I do it professionally. But the thing is, the world is still out there waiting for you, and that in itself is exciting. The more you see the more you want to see. This gap year may be the start of a lifetime of travels!
This article was originally published in February 2014, and it was updated in February 2021.