The 12 Most Unique Study Abroad Programs
For most college-aged students, studying abroad in a foreign, and often unfamiliar, land is a unique experience in and of itself. Students' day-to-day activities are highly varied, from touring art galleries, wineries or temples during the week to zooming off on adventurous trips on the weekends. The culture, the people, and the environment are all vastly different from what most students are accustomed to back at their home university.
But there are some programs that take the study abroad experience to the next level. From offering educational opportunities in remote locales to making the entire experience completely hands-on, we've gathered a list of the quirkiest, most attention-grabbing study abroad programs that might have you doing a double take.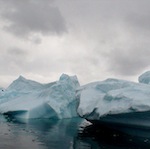 1. Research Sustainability in Antarctica
Location: Antarctica
Best For: The environmentally conscious adventurer
Price: Varies between universities
Grab your parka and snow boats for this program -- you're headed to one of the coldest places on earth: Antarctica. Through American Universities International Programs (AUIP), students have the opportunity to participate in this 6-credit course, which includes 14 days of field study on the continent known for its dramatic icebergs and flat-footed penguins. Students will not only study the history and global issues surrounding this uninhabited massive land mass, but they'll get to gloat about actually having spent on a night on it.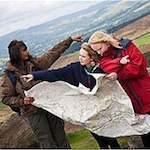 2. Take Classes in Multiple Countries
Location: Europe
Best For: The traveler with a bucket list
Price: $7000
You know you want to go abroad, but instead of dwindling your list of study abroad spots down to two or three, you continue to add to them. Fortunately, there's a program out there for you! American Institute for Study Abroad (AIFS) offers two four-week summer study abroad options that give participants the chance to study in six or seven locations throughout Europe. If you have an interest in either business and politics or art and architecture, this might be the best way to tick off several of those "must-see" places.
3. Dive with Sharks
Location: Fiji
Best For: The hands-on marine biologist
Price: $5980
Are you a water enthusiast curious about marine biology? In the BroadReach Fiji Shark program, you'll spend around 25 days in the Pacific to study the behavior and physiology of several shark species, including silvertip, grey reef and bull sharks, among others. Students will observe these intriguing creatures through diving expeditions and summarize and discuss their findings at the end of the course. In this program, you'll get up close and personal with one of the planet's most feared sea creatures!
4. Study in a Historic Castle
Location: East Sussex, England
Best For: The history buff or Game of Thrones addict
Price: First year: $39,140 / Upper-year semester: $19,570
Do stories and movies about knights in shining armor have you yearning for a taste of royal life a few hundred centuries ago? Well, now is your chance to swap your modern university classrooms for a semester studying in a castle teeming with history. The 15th Century Herstmonceux Castle, located in East Sussex, is the home to the Bader International Study Centre. A broad range of liberal arts classes, including art, economics, and international studies, are offered.
5. Live in the Rainforest
Location: Bhutan
Best For: The student who wants to make a difference
Price: $20,000-$25,000
Students with a strong desire to get their hands dirty and take what they've learned from indoor lectures to Mother's Nature's playground may enjoy a hands-on learning experience exploring the eastern Himalayans in Bhutan. The School for Field Studies (SFS) offers a practical field opportunities for students interested in environmental preservation, rural development, and sustainability during the fall semester. It is also a great fit for anyone interested in exploring this seldom-traveled corner of the planet. Be sure to check out their summer in Bhutan option as well! If your schedule's filled for fall, Naropa University also offers a spring semester program at the Royal University of Bhutan where you can study Bhutanese cultural studies, environmental sustainability, leadership, education, Buddhism, traditional arts, and more!
6. Study Theater at the Old Globe
Location: London, England
Best For: The theatre aficionado
Price: $6,000
Spend 3 weeks studying on-site at Shakespeare's Globe Theater learning from professional actors, directors, and other theater experts as you study about literature and theater. This is an opportunity unlike all others, as you will have the chance to participate in scene rehearsals, voice and combat workshops, and seminars along with normal lectures. This AIFS program explores the material and cultural contexts for English Renaissance drama and theater as well as the history behind the Old Globe itself.
7. Sail Around the World in a Semester
Location: Varies every semester
Best For: Sailors who want to see the world
Price: $24,000-$32,000
If you want to combine a bit of open seas adventure with a variety of interesting courses, then Semester at Sea offers the perfect opportunity. Students can choose from a few different studying and sailing options, depending on where you want to live inside the ship. Voyages change every semester, but each semester-long journey typically takes students to around 12 cities in 11 countries. If you're an avid traveler with a pair of sea legs, this is a great study abroad opportunity to consider.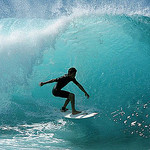 8. Learn Spanish on a Tropical Island
Location: Samara Beach, Costa Rica
Best For: Students who love sun and the surfr
Price: $460-$490/week
What better way to fulfill your university's language requirements than by heading south of the border to Costa Rica? With this beachfront program through Intercultura, you'll not only improve your Spanish speaking abilities, but also get the chance to explore the island. When students aren't practicing rolling their r's, they have the option to participate in Latin dance, cooking, zumba, arts, yoga, and other fun excursions. Once the island life gets you, it'll be hard to return to the mainstream way of life at home.
9. Explore Native American Culture in the Southwest
Location: Arizona, Utah, New Mexico, and Sonoma, Mexico
Best For: Hikers with an interest in history
Price: $5,000-$10,000
Though the idea of studying abroad does imply moving overseas, did you know you can study "abroad" in America too? That's right -- Carpe Diem Education offers a program that focuses on the indigenous peoples of North America. Students on this program will not only traverse southwestern North America and explore caves, the desert, and canyons, but also visit different Native American communities to learn more about their history and culture.
10. Befriend Elephants in Thailand
Location: Chiang Mai, Thailand
Best For: The animal-lover interested in wildlife conservation
Price: $2,000-$10,000
Have a one-of-a-kind adventure by studying abroad in Thailand -- with elephants! The International Sustainable Development Studies Institute (ISDSI) offers a unique 5-week summer program that gives students a hands-on opportunity to experience elephants in relation to Thai and tribal cultures. Between learning about the historical and contemporary roles of elephants in Southeast Asia, students will also study conversational Thai and travel into communities to experience elephant conservation efforts.
11. Build Trails in Russia
Location: Siberia, Russia
Best For: The outdoorsy student with a love for colder climates
Price: $5,295
Combine Russia, the outdoors, and study abroad as you participate in the SRAS Siberian Summer Adventure program. During this program, you will build trails and other infrastructure to support ecotourism. After all, if Siberia is too cold to stand during the northern hemisphere winter, why not check it out over the summertime and make a difference while you're at it?
12. Eat and Make Gelato in Italy
Location: Bologna, Italy
Best For: The foodie with a sweet tooth
Price: Starting at 1,000 Euros
Famous for its creamy, flavorful alternative to ice cream, Italy is the mecca for all things gelato. Fortunately, the Italians have decided to share their secret creation with others interested in this mouthwatering art. The Carpigiani Gelato University, which is based in Bologna, Italy, has several branches around the world. From one-week beginner courses to a four-week professional training course, this one-of-a-kind university will give you an authentic look into real gelato making.
If you tend to veer off the beaten path, browse more unique study abroad programs.
Photo Credits:
Children's Organization of Southeast Asia
,
1. 23am
,
2. ianbutty
,
3. Stormy Dog
,
4. Brad_T
,
5. garlandcannon
,
8. Costa Rica Reviews
,
11. Maarten Takens
,
12. derekskey
.