Study Abroad
8 Things to Do Before Studying Abroad in Germany
Studying abroad in Germany is a great way to experience a new culture while earning college credits – or even completing a degree. If you're considering studying in Germany, here are some things you should know, with advice from DAAD Young Ambassadors!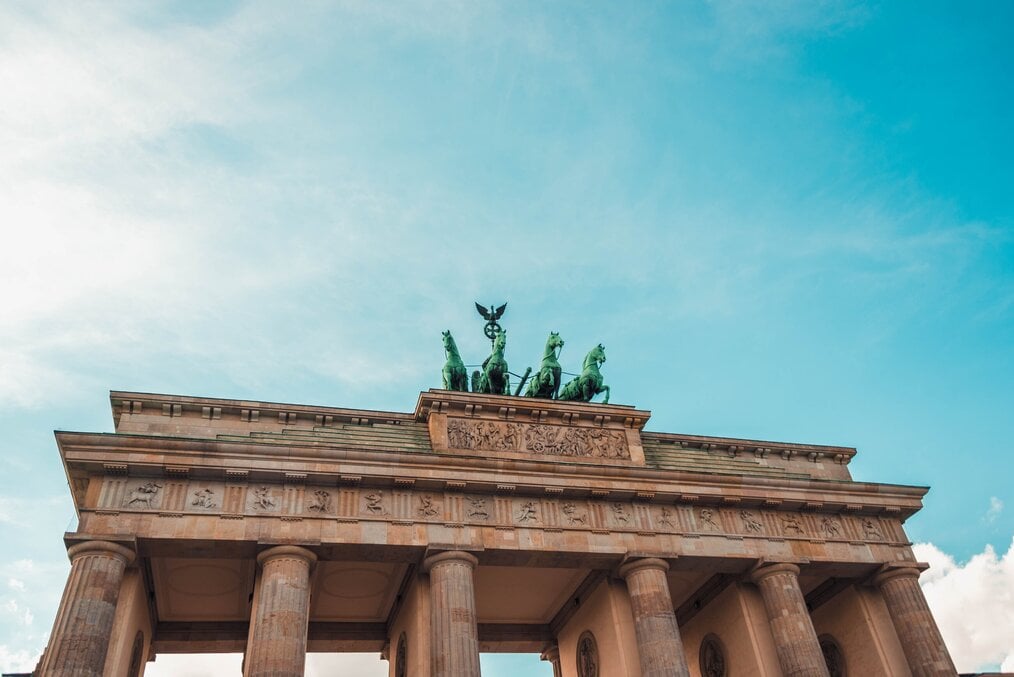 Many associate Germany with beer, bratwurst, and the famous Bavarian Alps. But did you know Germany is one of the most popular study abroad destinations worldwide?
Germany is well-known for fostering academic research, making it an ideal destination for students studying abroad. Plus, when you think about studying in Germany, it's easy to get excited about all the different cities that could be your new home for a semester or more. Berlin, Munich, Frankfurt—they all have something unique to offer.
But before you decide where in Germany you want to go, there are some things you should know about living and studying there as an American student: what it's like culturally, what the academic programs are like versus those back home, and the costs you may need to budget for!
Fortunately for students looking to study in Germany, the German government has made it easier for you!
Taking advantage of this opportunity requires careful planning and preparation. Below we've listed some things to keep in mind as you prepare to study abroad in Germany.
Funding Opportunities to Study in Germany Through DAAD
The German Academic Exchange Service, known by its acronym DAAD in German, is an organization that offers various scholarships and research grants to study in Germany for all academic levels and fields. If you've ever considered studying in Germany, check out the informational page DAAD and Go Overseas have created together to provide comprehensive overview on studying in Germany.
1. Strive to have at least a 3.0 GPA when you apply
The difficulty of the application process for studying abroad in Germany depends on the degree you're pursuing and the university you'd like to attend. Students can apply directly to their chosen schools or through an exchange organization like IES Abroad or CIEE.
In general, many German universities expect students to have at least a 3.0 GPA when they apply. In addition, some German schools require that you submit your high school transcript as part of your application (if not already submitted), so be sure that all grades are included!
2. Get support from a study abroad advisor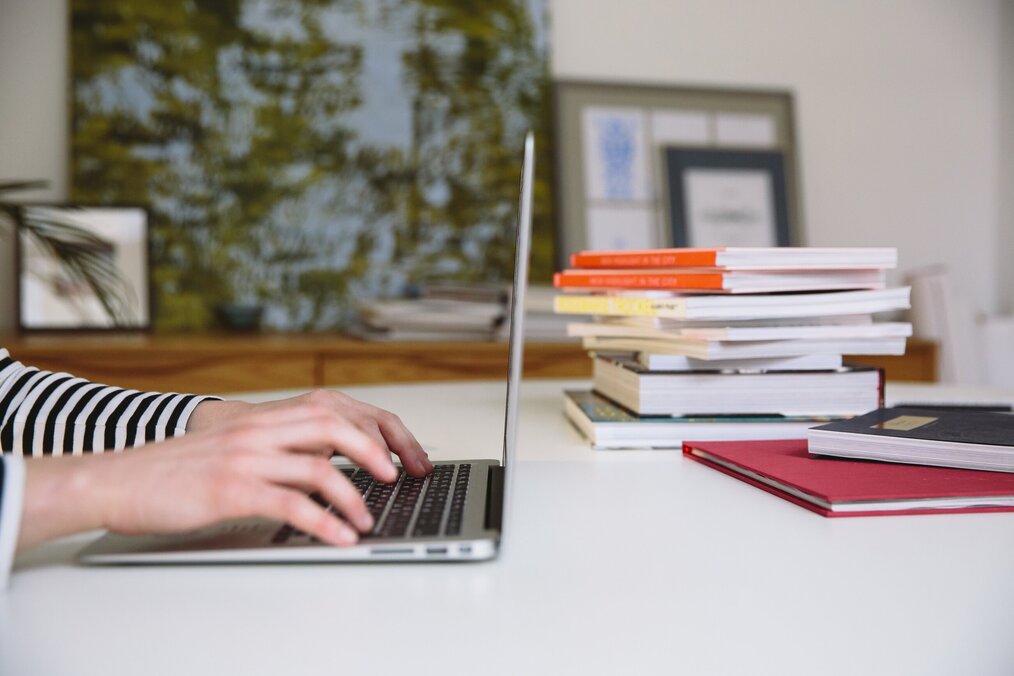 Connecting with your university's study abroad advisor can help make the application process easier, as they'll help you identify academic goals, walk you through the application steps, and clarify any questions you have.
If applying directly to a German university, students will usually first file an online application form with personal information and academic details such as coursework and test scores (including TOEFL scores if English isn't their first language). From there, you may have to answer essay questions specific to your chosen department.
You should consider budgeting for additional fees associated with your application, such as taking tests or retrieving transcripts from your university. Your study abroad advisor can also assist you with obtaining letters of recommendation from professors or staying up-to-date with application deadlines set by the host institution and home institution.
If you need help with your application, another option is getting in contact with the international office at the university you're applying to. Although applying to a German university is an independent process, the staff at the international office is happy to help students navigate topics such as the enrollment process, understanding the curriculum, funding options, and more.
Some of my best experiences were birthed out of moments I decided to go for it even if that meant going alone. Not only will it be super fun, but you'll find people are a lot friendlier than you may expect.
3. Pick a program that best fits your interests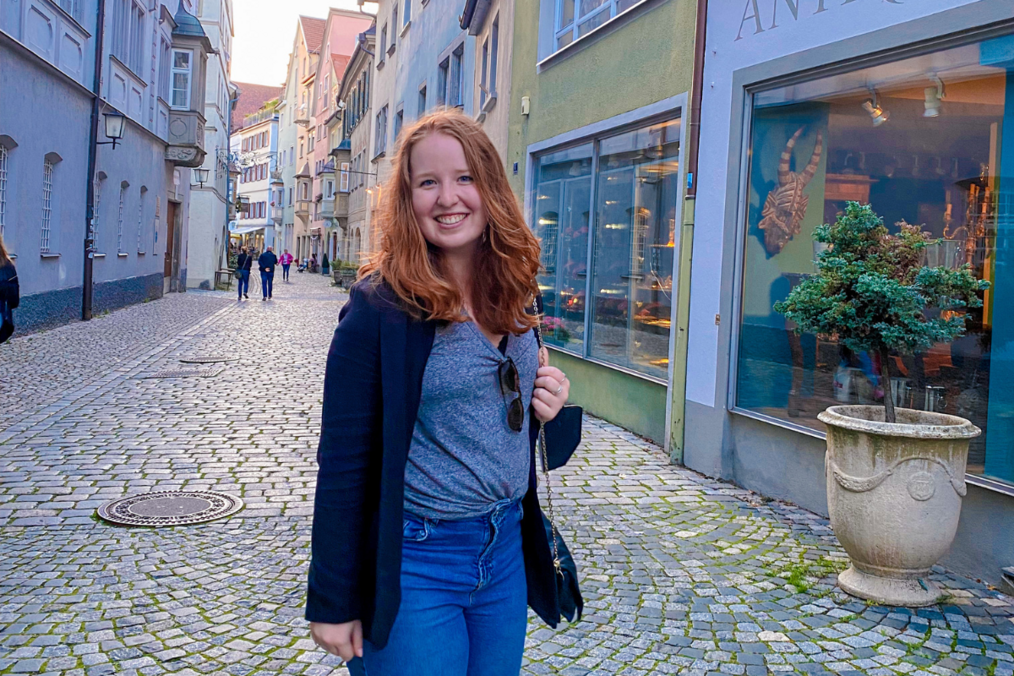 To find the right program or university in Germany, there are a few things you need to consider:
Choose a program tailored to your interests and academic goals: some programs might be perfect for what you want to learn and do, but may offer different opportunities for research or internships than other programs.
Pick a program with good reviews: take notes from previous students who have taken that course of study before. This way, you know if it's worth applying!
Compare apples to apples: if one school has more resources than another because it has been around longer or is more well-known internationally, don't let those facts sway your decision too much!
If doing research or an internship, learn more about the campus' resources: How many assistants do they have? What about facilities like labs and libraries? Are these essential factors for success in this field of study?
Make sure the program director is qualified and experienced: having the proper background and qualifications is key for managing international programs effectively at an academic institution. This person should ideally have experience managing student exchanges between institutions across borders.
There is a fair amount of planning involved, so start early! Research the universities and towns you are interested in to find which one would be the best for you.
It is also worth noting that many master's programs require that your undergraduate degree matches the subject. Therefore, if you want to study abroad in Germany for your master's, make sure your undergraduate coursework matches the subject of your master's program.
For example, if you want to study biology at a German university, it's best if you have studied biology as an undergraduate and received a bachelor's degree in biology.
4. Secure housing before you go to Germany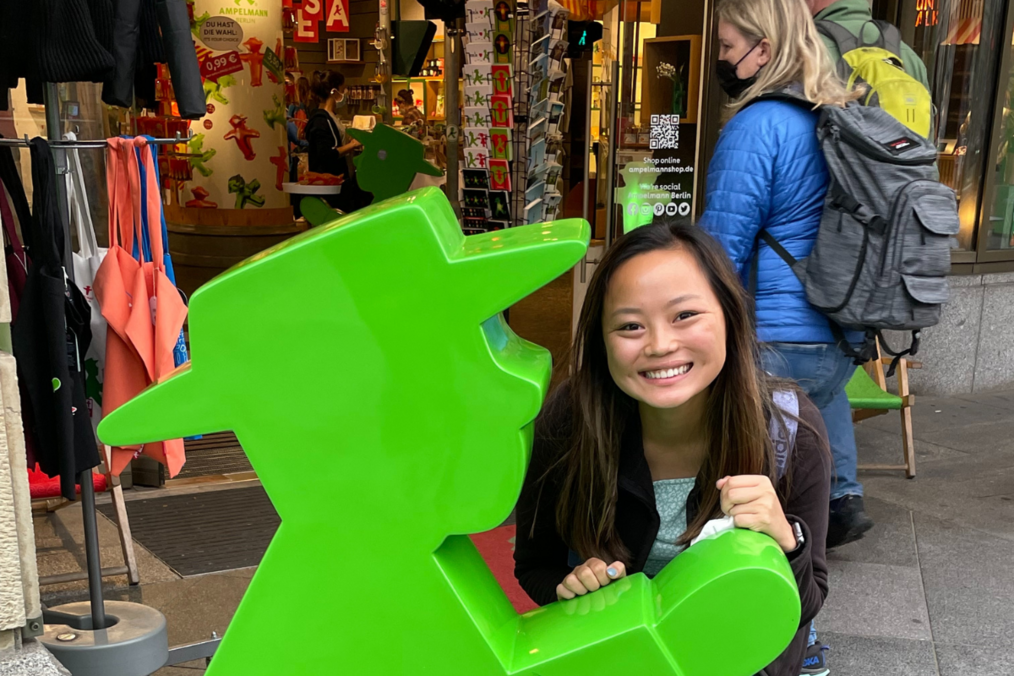 While big-name cities like Berlin, Munich, or Hamburg are great for international students, there are many other university towns worth considering living in Germany.
For example, Aachen, a city housing two renowned universities and even a UNESCO world heritage site, is an exciting destination attracting students all around the world for their science and technology resources.
In general, Germany is very accessible for international students, as the country boasts an efficient public transportation system and affordable living expenses, compared to what students may be used to back in the US.
Some universities also have accommodation pages that post available rooms or apartments within their city limits or nearby areas. DAAD offers an accommodation finder, which is a useful tool for students to find application details for student residence halls throughout Germany.
Students can choose between renting an apartment with one or more roommates or living in a dormitory on campus. If you prefer living alone, plenty of furnished apartments are available throughout the city's neighborhoods, as well as shared apartments — known as Wohngemeinschaft (WG) in German.
Ideally, you should try to plan your move to Germany as far in advance as possible. Securing student housing by the beginning of the semester can help minimize stress.
Read more: The 8 Best Cities to Study Abroad in Germany
5. Connect with alum & current students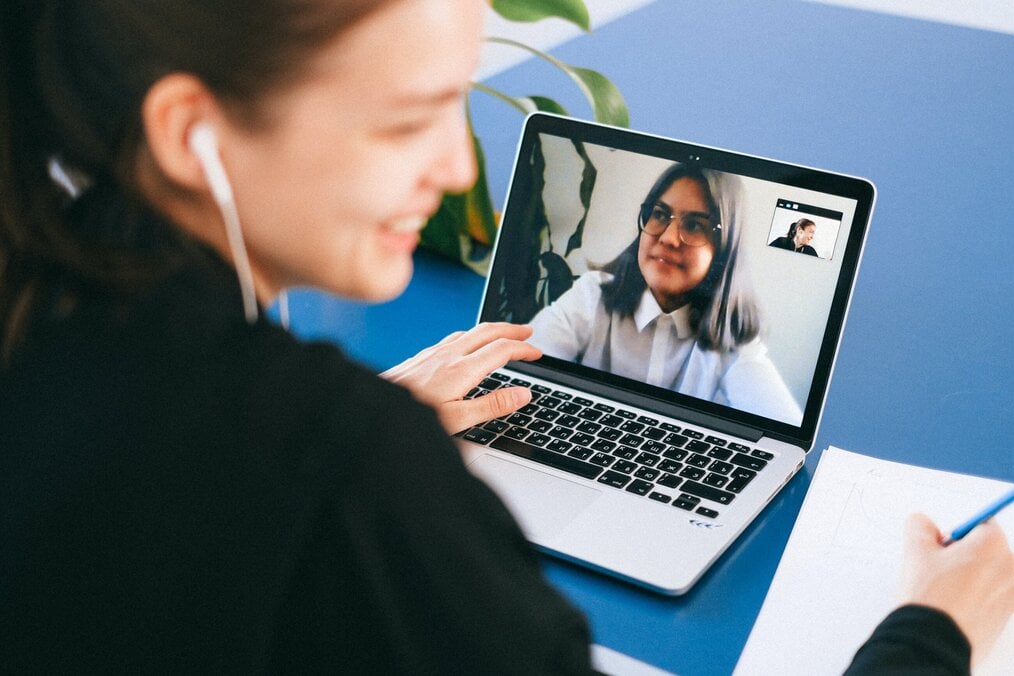 Connecting with alumni and current students is a great way to get an inside perspective on what the culture of your school will be like, what classes are offered, who your professors are, and even how much fun it is to be in Germany!
"Facebook groups can be very helpful! Don't be afraid to message those who have completed the program before you; they can be very helpful when trying to navigate the process of studying or interning in Germany."
For example, you can meet with members of the Federation of German-American Clubs or other student groups with connections to Germany.
When chatting with alumni, you should ask them about their experiences abroad and how they got through their time abroad – you never know what helpful tips they may have!
6. Know the differences in the German education system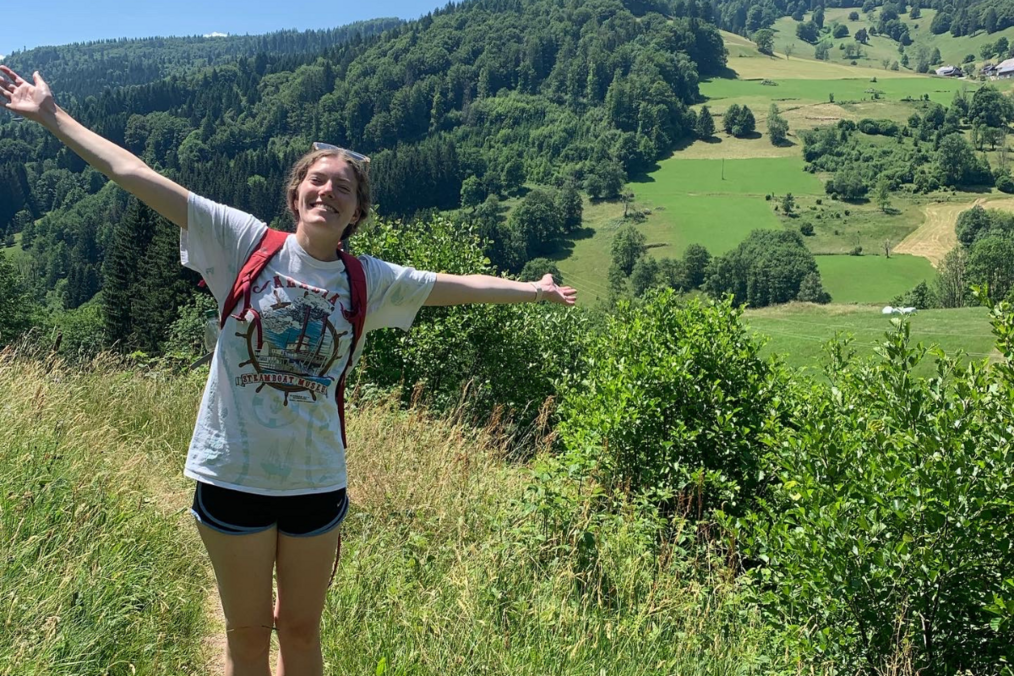 The German education system is different from the US, which means a few things for students who want to study in Germany.
In Germany, most classes will have a handout distributed at the beginning of each class with important material covered throughout the semester or quarter listed on it, which should serve as an outline for your notes during that time; they help keep track of what was learned each day so make sure these notes get done!
"Rather than having five small assignments throughout the semester make up your grade, a seminar at a German university might consist of a single exam or a single paper at the end. The work rhythms are different, but definitely not impossible!"
The education system in Germany is also very different from the US, which can make a big difference in classes.
What to expect when you study abroad in Germany:
A lot of learning happens outside the classroom! Germans are renowned for being excellent public speakers, so you'll be expected to write essays, prepare presentations, and participate in discussions outside class.
Interrupting your professor could cause offense, so try not to do it unless necessary.
Although there may be less emphasis on individual work during class time than at home, studying alone will be necessary throughout your stay abroad -- reading up on books outside of class will still help prepare you for participation inside!
The grading system differs slightly. Instead of letter grades like A+ or F-, most universities use a numeric system (between 1 and 5) instead of letters like most American schools do.
7. Try learning German before studying abroad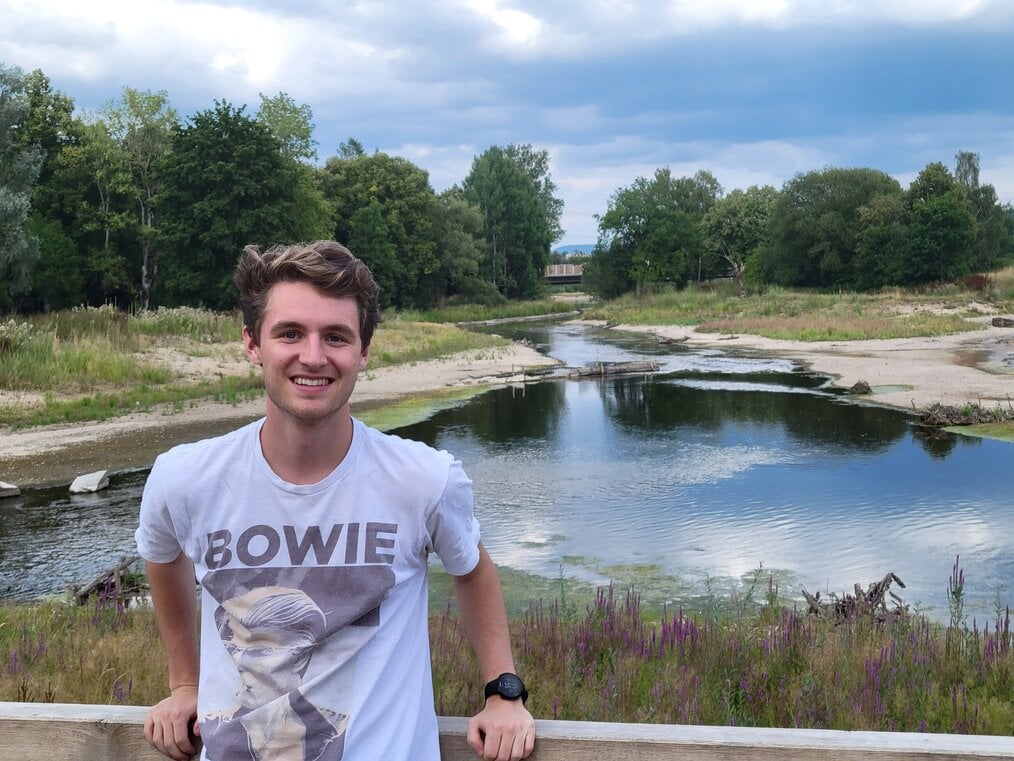 Most people are surprised to learn there's not just one version of German spoken across the country. There are many different dialects; most belong to either the 'High German' or 'Low German' classification.
High German (Hochdeutsch) is the dialect you'll hear around the central and southern half of Germany and into Luxembourg, Austria, Liechtenstein, and Switzerland. It's also the primary administrative language for the country and what you'll hear most people in mass media or higher education speaking. Low German (Plattdeutsch or Niederdeutsch) is the dialect you'll hear spoken in the north and is not as common.
If you forget which is which, it helps to remember that Low German comes from the low-lying coastal regions to the north, and high German comes from the more elevated mountains to the south.
And then you have Bavarian, known in German as 'Bayerisch,' which is something else entirely. As a German-as-a-second-language-speaker, Bavarian will no doubt leave you wondering what the heck just happened to your ears and why all the German you were learning suddenly seems to make no sense. This language is spoken mainly in Germany's southern Bavarian parts and some places in Italy and Austria. You will encounter dialects in other parts of Germany, as well.
"I have been studying the German language and culture for five years. I [also] spent three hours every day working to learn the German language for three weeks."
We recommend getting started by finding a tutor or taking a German language course before studying abroad in Germany! Even downloading a mobile language-learning app like Duolingo can really help you adjust to life abroad.
8. Take advantage of scholarships offered by DAAD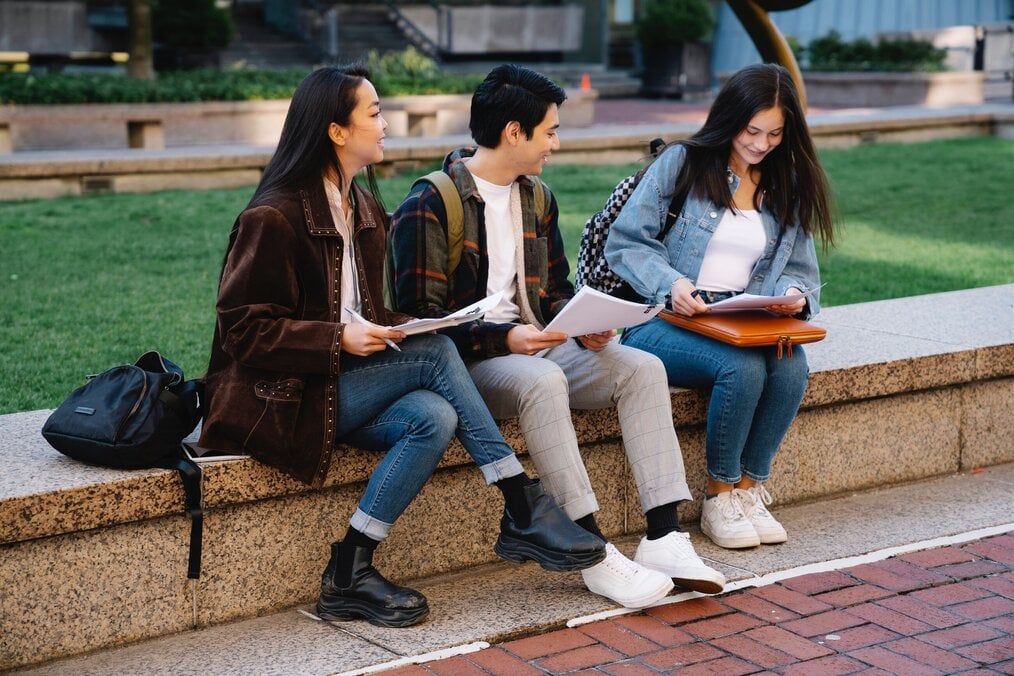 The cost of studying abroad in Germany varies depending on the university, type of program, and how long you're studying in Germany.
For bachelor's courses and most master's courses, public German universities do not charge tuition fees. But if you're studying in Baden-Württemberg, non-EU citizens should expect to pay 1,500 euros ($1,462 USD) per semester for tuition.
Every university student in Germany is also required to pay a minimal semester contribution fee of around EUR 150 – 300 ($146 USD - $293 USD).
This contribution fee is not related to tuition, and instead covers administration and student government fees. By paying this fee, you'll typically receive a public transportation pass and discounts on university cafeteria food, health insurance, and entry to museums or theaters. Students have to pay the fee before the start of the semester.
In addition to the contribution fee, you'll need to cover expenses for housing, food, and any additional academic material related to your degree.
There are many scholarships available through different organizations worldwide that you can use to help fund your studies!
The German Academic Exchange Services (DAAD) offers scholarships for study, research, or internships in Germany. However, these scholarships are limited and awarded based on academic merit and, in the case of the Gilman-DAAD Germany Scholarships, financial need.
Some scholarships offered by DAAD:
Another way to get free money while studying abroad is by applying for an internship at one of the many companies based in Germany that offer internships as part of their career development programs. Ask your host university if they have contacts with local businesses that hire international interns and can help you get started on this path!
separator_solid
---
Study abroad in Germany with DAAD!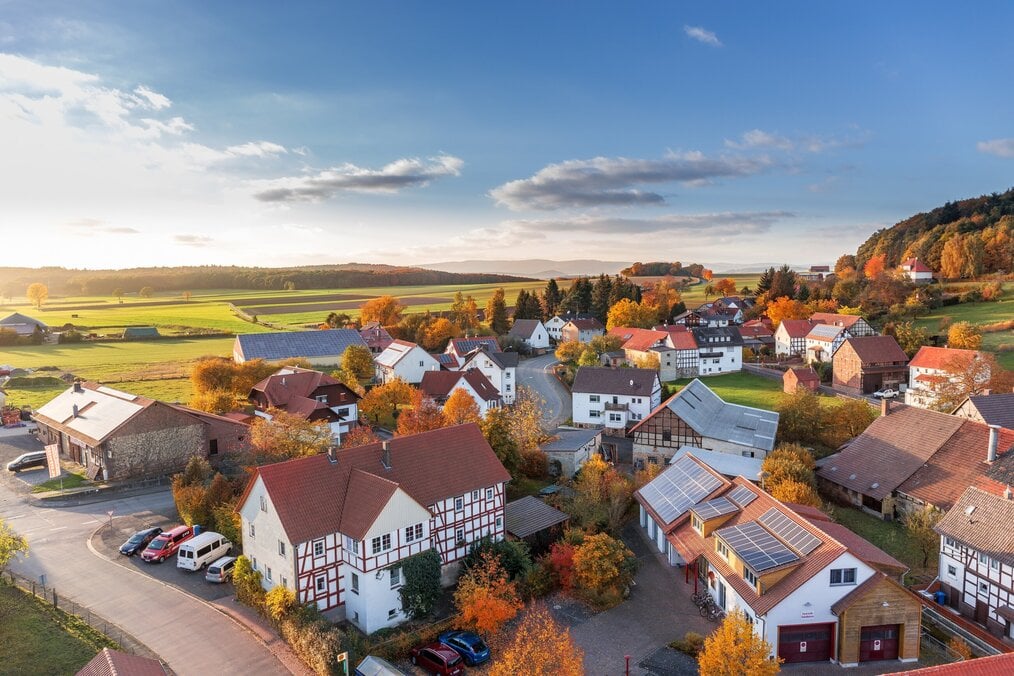 Studying abroad in Germany is a rewarding opportunity to learn about another culture and immerse yourself in an international community. Of course, it's essential to research before applying, but once you have decided on a university, the process is easier than you might think.
We hope you now feel more confident about studying abroad in Germany! While there are a lot of details to keep track of and things to figure out, it is well worth the time and effort. The experience you gain from studying abroad can be life-changing and will open doors for future opportunities.