Study Abroad
How to Study Abroad in China on a Budget
Interested in studying abroad in China, but not sure if it's possible on a budget? Here's some thrifty tips to help you study abroad in China, without breaking the bank!
TLDR 👀
Before you go, apply for scholarships that can reduce or eliminate the amount of tuition fees you'll need to pay.
Using an app, spreadsheet, or a simple notebook, track your daily spending to get an idea of what you may be able to cut out.
Budget for visa costs ahead of time, especially if you need to renew or extend your initial visa once in-country.
Eating western comfort food may be tempting but it will chip away at your funds. Dining at local restaurants and cooking at home are the thriftier ways to go.
Instead of pricey taxis, consider buying a used bike and using public transportation. You'll feel a greater sense of independence and autonomy while watching your savings add up.
Rather than taking more expensive trips to other Asian countries in the region, spend your free time exploring great, big China! China is filled with an abundance of cultures, cuisines, and landscapes -- all there at your fingertips.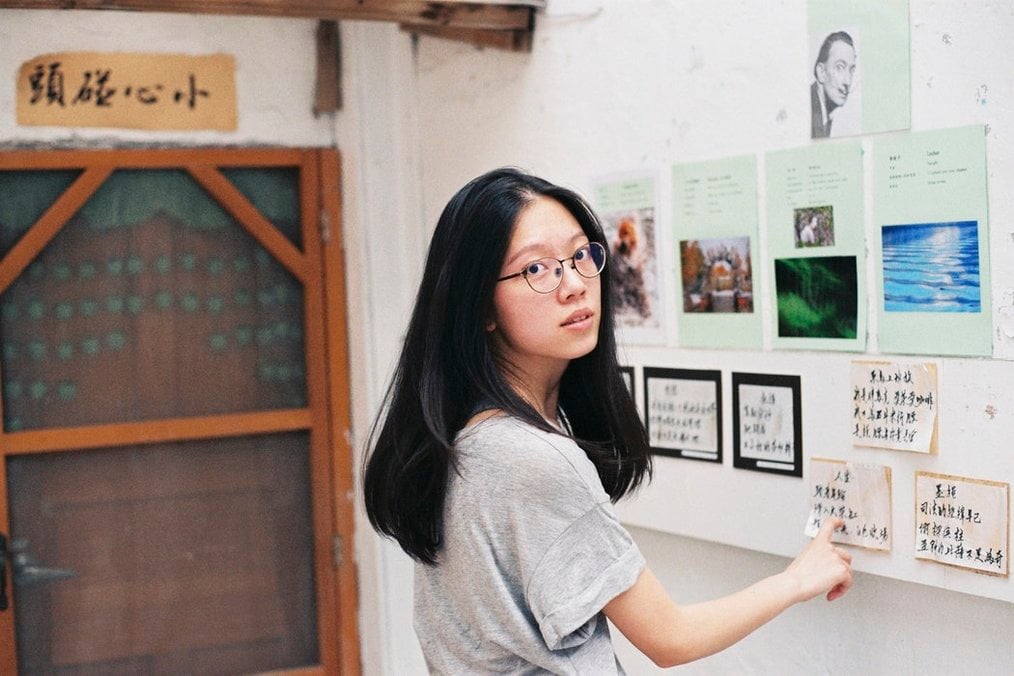 Study abroad programs in China have grown due to the proliferation of Chinese culture throughout the US as well as the ever-deepening relationship between the two countries' governments. China's role in American economics, culture, politics, and society is undeniable, and studying abroad in China is now seen as a major boon to your professional career and overall global perspective.
As someone who has studied (and worked!) in China for 4 years, I hope to relay the knowledge I have gained and help you avoid the pitfalls that I had to learn from... As I literally fell with one leg into a hole in the sidewalk once on my first day in Nanjing, I feel like I can help you avoid the literal and figurative potholes!
The conversion rate from US dollars to Chinese Yuan Renminbi (RMB) as of 2021 is approximately $1 for ~6 RMB. Despite dollars going a long way in China, there are twists and potholes along the way that could make you spend more than you wanted. From losing your first few haggling tournaments to ordering that 100 RMB burger that makes you feel a little less homesick, you could be spending more money than you are comfortable with.
The good news is that there are quite a few deals, experiences, and overall awesome stuff that is more than affordable and will make your time studying abroad in China far more memorable. Below are some tips that will allow you to live like a local but enjoy your time abroad like an international jet-setter.
Save on tuition before you go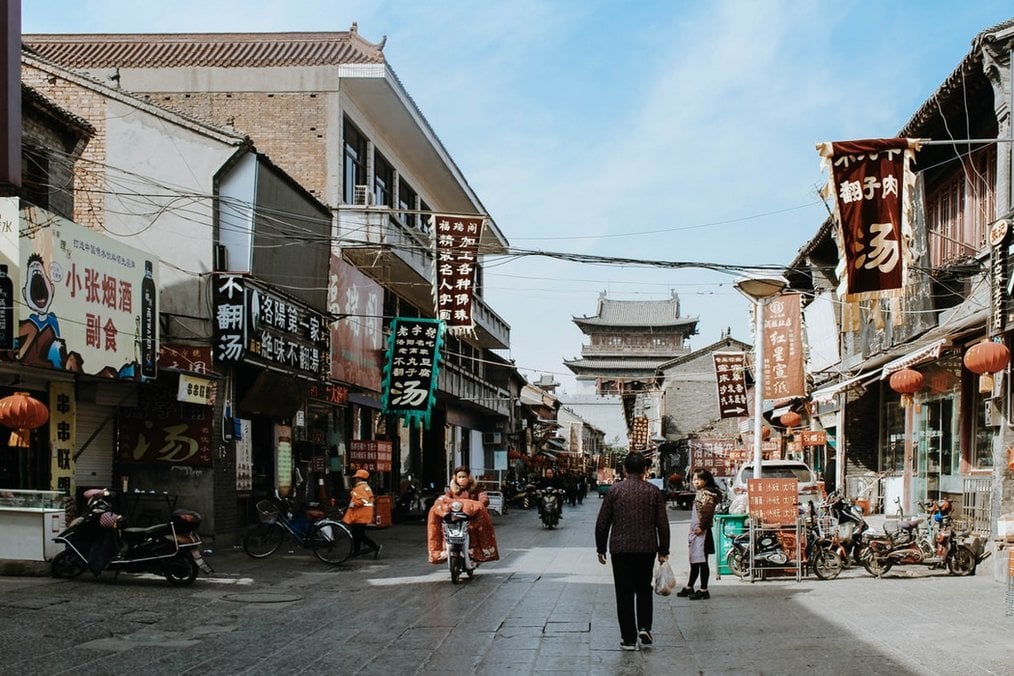 The relationship between China and the US is relatively young and complicated. Yet as both country's political, economic, and social development are so tightly intertwined, there are plenty of opportunities for savvy students and learners of all ages to take advantage of grants and scholarships.
Chinese government scholarships
The Chinese government provides a large number of partial and full scholarships for international students to obtain full degrees at an accredited Chinese university, with a modest monthly stipend for living expenses included. The major decision to keep in mind is whether you want to study as a directly enrolled student or with an American program that is based at a Chinese university. Government scholarships are only applicable to fully enrolled international students which will result in receiving credits or degrees from a Chinese University.
US government scholarships
The US also has a number of scholarships and government-funded programs available to US students wanting to study Chinese. Certain universities are home to the Language Flagship program which provides students with partial and full scholarships to study Chinese domestically and in China, with Nanjing University. Part of the program also includes a professional internship which will provide you with great international work experience.
The Boren Flagship supports students learning critical languages that may support them in a career in the federal government. The scholarship provides a total of up to $25,000 for a full academic year of study abroad. After completion of the year abroad, scholarship recipients are expected to complete 2 years of employment with the government and will receive professional assistance with finding employment.
The Student Fulbright Program is another great way to study abroad with financial support from the US government and academic support from a university in China. The two most well-known programs are the ESL (English as a second language) and Research Grants. The ESL teaching grant funds students to teach English as a second language in another country, while the research grant allows recipients to perform research on a topic of their own design. All these scholarships are highly competitive and include many steps so be sure to keep an eye on needed materials and deadlines for your application to be considered.
Private and third-party scholarships
Most American students tend to study with an American private program or home university program due to credit transfer issues and difficulties that can come from trying to apply a Chinese resume to the American workforce. However, these scholarships are readily available and the experience will be valuable regardless of your choice in future educational or career paths.
Keep track of your budget
While I was studying in China, without a smartphone, I kept my money on track by using an excel sheet to help me keep track of my daily, weekly, and monthly spending. Excel is still probably one of your best bets if you like having complete control of your data and love using formulas for all sorts of readings on your spending data.
For those who enjoy 21st-century technology and convenience, there are plenty of apps and programs that will help you to keep track of your spending in real-time. Many vendors still prefer to be paid in cash which can be a hindrance if you like to keep track of your spending via debit or credit cards, especially with apps like Mint.
One app that was made for spending in China is called wang yi you qian or 网易有钱. The benefits of an app like this are that it is more suited to the local economy. The drawback, however, is that the entire app is in Chinese, so depending on your Chinese level, this app may or may not be for you. On the other hand, this could be a great opportunity for learning with your Chinese language tutor or roommate if you have one!
Live like a local & know your foreign costs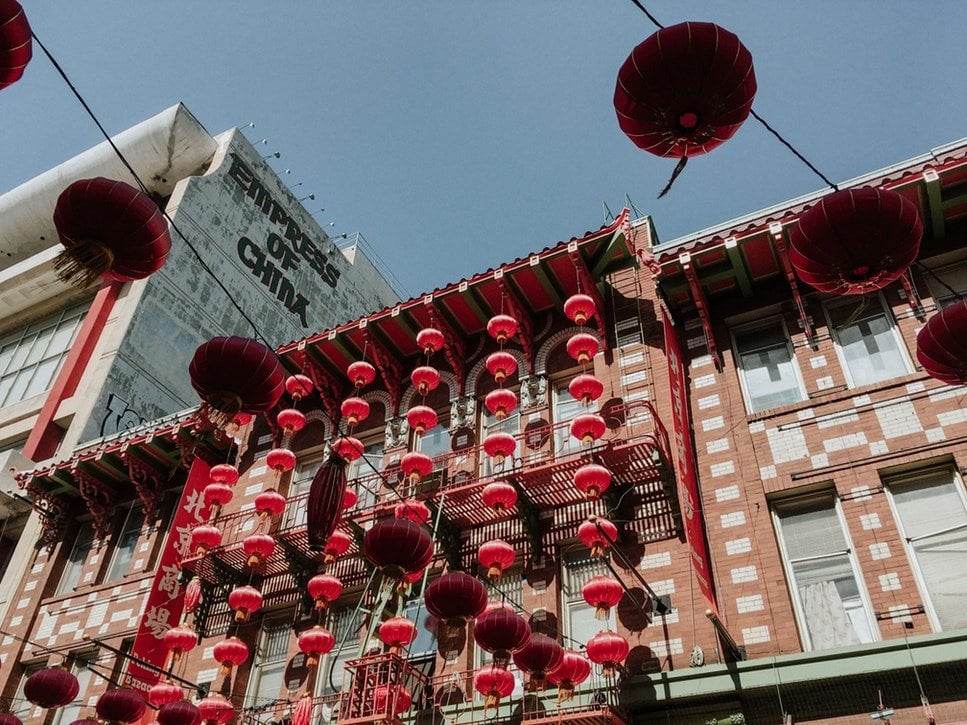 Visas
As a foreigner, lao wai or 老外, living in China, your costs and average spending can differ significantly from a person born and raised in China. As a foreign resident, you should be sure to budget in any costs for your visa (usually between $100-$150, less if you are not a United States national), and leave aside a good amount of money for extending your visa. Visa regulations change all the time, especially for long-term students, so if you are staying for more than a semester be sure to be on top of the visa updates and deadlines.
If you're planning to study in China for more than one year on a multiple entry student visa, you will most likely need to extend your visa once you arrive in the city of your university as well as register with the local neighborhood bureau if you are living in a homestay. Prices change, so be sure to check both the Chinese and American embassy's websites before your departure.
Shopping
Fresh off the plane, you will also want to understand the costs of living locally versus international splurging. Most items that are imported or made for "western" markets are usually more expensive but sometimes worth it for the longevity or quality of the item. If you are living in a dorm at the local university, check out some of the local holes in the wall, convenience shops on campus, and other services that are specially priced for students and faculty.
You can also take advantage of your homestay's hospitality or make your own food if you have your own place. Local supermarkets carry an abundance of produce, proteins, grains, and prepared foods that you may not see in your hometown's supermarket, which makes for a great opportunity to learn about health and saving money in a completely new way. In a homestay, most families have at least one great chef and can provide you with the majority of your meals while you are busy studying or working at your internship.
Dining out
Sometimes it's worth it to splurge so you can alleviate some major homesickness. For example, your local noodle joint probably won't charge you more than 10-15 RMB ($2-$3) depending on which city you are in, perhaps even less in smaller cities and towns. However, a cheeseburger with fries could easily set you back somewhere between 80-100 RMB ($13-$16). While the price difference may not be such a big deal stateside, your ability to save in China can help you save for some awesome trips later on.
Healthcare
When it comes to your health, be sure to check out all of the services offered to students at your university. While in China, I was able to use the university's health services to see a professional therapist fluent in English for 2 RMB (30 cents) per session! These items and services are priced specially for students and faculty.
Take advantage of transit options
Get to know your local travel options for everyday adventures and commutes. Taking advantage of budget-friendly transit will save you precious cash with the added bonus of immersing you in the daily life of your town or city.
Public transportation
Taxis can be convenient but also more pricey than some of the 21st-century public transportation that is available all over large cities in China. The bus system is also widespread and has many lines that will get you very close to if not exactly at your destination.
The subway systems in most major Chinese cities are very reliable and are being revamped with new lines all the time. Similarly, the train system in China is one of the world's most advanced and efficient systems of travel and will get you to most places throughout the country.
Cycling
For the most amount of freedom for the least amount of money, try buying a second-hand bike and biking around town. Be sure to know what you want from your second-hand bike and try to find a reliable vendor by asking your friends or local staff at your program or place of work.
If you are studying at a university, you may be lucky enough to join a group that wants to go shopping together for bikes at the beginning of the year. Biking can be pretty hectic and traffic rules aren't always clear, but it's an are way to get around town for little to no money, while enjoying the local scenery.
Travel like a local who is about to relocate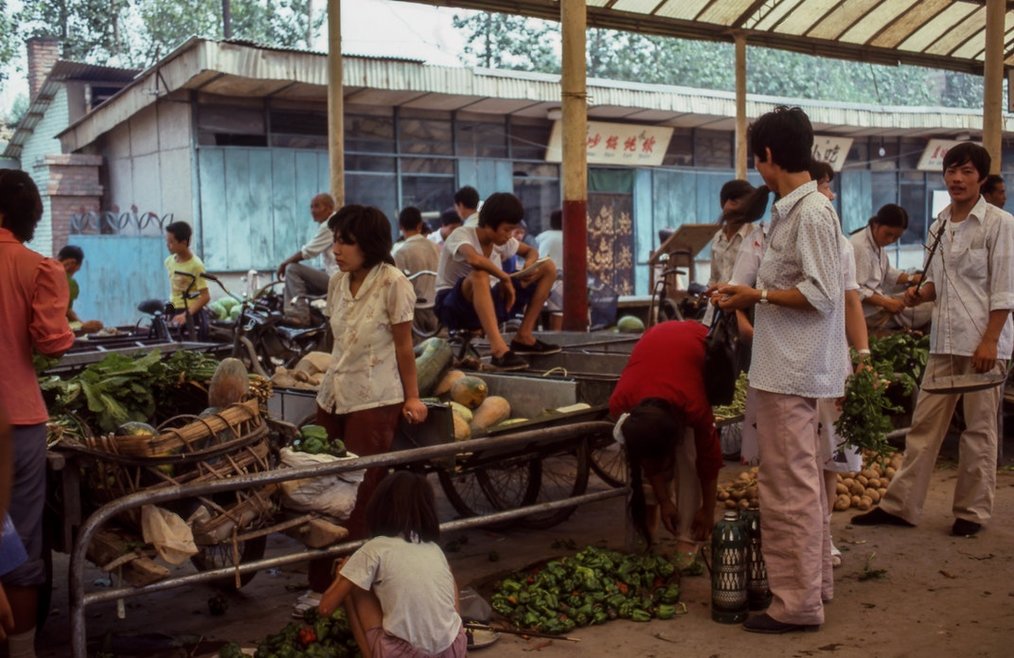 When I returned to the US from China and chat about my travels with Chinese expatriates, they would all say the same thing: "Wow, you've been to more places in China than I have!" This got me thinking: the best way to see China is to travel like a local who is about to relocate and is not sure when they will be back.
Your thriftiness will pay off and will serve you well when you want to take off for new adventures. Before, deciding to spring for a Southeast Asia trek, take a look to see if there are other places in China that may be just as fun but for a fraction of the cost. China is a country with so many different cultures and climates that almost any sort of vacation can be accomplished right within the country.
If you are looking for a tropical getaway, Yunnan province is home to some exciting tropical foods, numerous cultural excursions, and amazing natural areas that will fulfill your sun-filled desires. If you are looking for something a bit more rugged, Inner Mongolia gives you a taste of local Mongolian culture within majestic flatland scenery. If you are a major climber or want a challenging adventure, Sichuan and Tibet can provide you with both a physical and spiritual awakening unlike any other. To get to all of these great places, you could fly or take a train as many do for getting across the country.
Enjoy studying in China -- on a budget
Studying abroad in China is an amazing experience that will surely provide you with memories and experiences that will serve you well into the future. While living and traveling in China can be less of a burden on your wallet, it pays to know how to haggle and to gain some insider knowledge of how to live like a local.
Throw yourself into living locally by making friends in and outside of your program and keep your homesickness in check with as few western restaurant outings as possible. You may miss the burgers, but you'll be thankful once you're enjoying your savings!
This article was originally published in November 2012, and was updated in September 2021.
Popular Study Abroad Programs in China