Study Abroad
How Much is a Study Abroad Semester in China?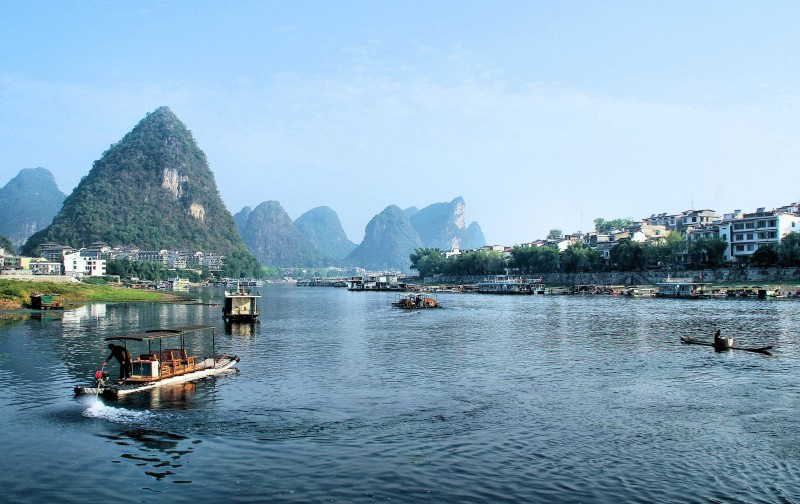 This may sound obvious, but getting outside of Europe for your study abroad will bring down the costs dramatically. China, being the most popular non-European study abroad destination, is also significantly more affordable (not to mention, it'll be a very unique study abroad experience!)
How much can you expect to spend in tuition for a semester in China?
For tuition alone, a semester in China will run about $2,100 - $13,800 per semester -- pretty similar to (or even cheaper than) most American university's tuition.
Tuition for direct enrollment for a semester at:
Tuition for a semester with a program provider:
How much does it cost to live in China for a semester?
Some super thrifty students have said they were able to get by with spending as little as $1,000 on living expenses (that's roughly $250 per month) while in China. However, it's better to budget a little more generously, around $1,500 - $1,900 for the semester. Rent will cost about $1,200 - $2,100 for the entire semester.
Expense
Estimated Cost
Meals

$3 - inexpensive meal
$19 - date at a mid-range restaurant
$44 - average weekly grocery bill

Monthly rent
$306 - $540 for a one-bedroom apartment
Utilities
About $53 per month
Cell phone
About $20 per month
Local transportation
Monthly pass: about $16
Personal expenses

Pair of jeans: $91
0.5L of domestic beer: $.75 (about $2 for imported)
Cappuccino: $4
Movie ticket: $11

Total
Expect to spend about $2,200 - 3,200 for one semester in China after airfare and program fees.
Source: China Numbeo
What's the average price of a flight to China?
Surprisingly, flights to China are pretty comparable to flights to Europe; ranging from $550 - $900 round trip (obviously, for this one, those of us on the West Coast will spend less!)
How much does it cost to study abroad for a semester in China?
Studying in China is one of the most affordable choices, setting you back about $5,500 - $17,200 depending on the program and airfare. Overall, cost of living will be very cheap -- even if you have to find your own apartment!
Back: France  Main Overview  Next: Germany
Calculate the cost of your study abroad semester
Create a budget for yourself using this calculator. Select your destination and program and let us help you figure out how much you should save before heading off to study abroad!