Study Abroad
How to Study in France if You Don't Speak French
If you want to live and study in France but don't speak French, there are still options open to you. Short-term programs and full degrees are available in English across France for those lacking language skills.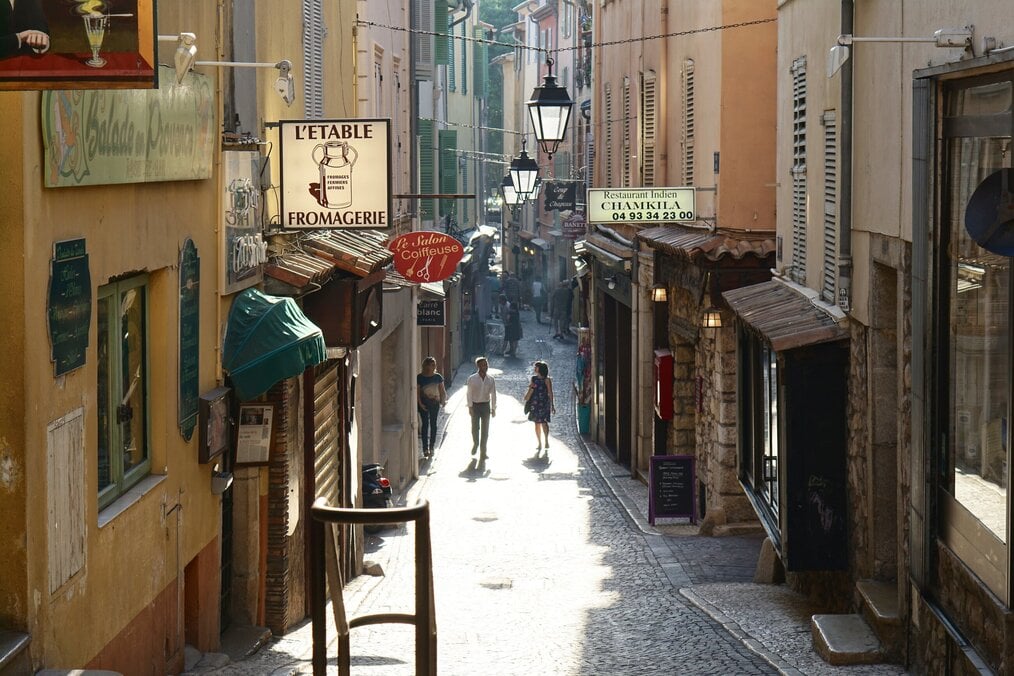 If you've always wanted to study abroad in France, you may wonder if your French skills are good enough to take university classes alongside French students (and worry that they're not). You may think that if you go to France, you will make a fool of yourself, fail your classes, and have to retake a whole semester's worth of courses once you get home.
Let me let you in on a little secret: It's still possible to study abroad in France if you only know English! If your French isn't up to scratch or you are more fascinated with the French culture than the language itself, there are still many opportunities in France for you for study abroad. Wondering how? Keep reading for a list of the things you need to know to study in France, without speaking french.
Important Factors to Consider When Choosing a Study Abroad Program in France
Program Location: You probably aren't going to find very many English speakers outside of France's major cities. While it's relatively simple to find English coursework in Paris, and even locating an English-speaking boulanger or doctor isn't that hard, you'll have a much harder time getting around while speaking English in smaller cities and most French towns. If your language skills are vraiment nuls, and you want to stick to English at all costs, stick to cities like Paris or Lyon, where Anglophones abound.
Language of Instruction in the Classroom: One perk of studying abroad through a study abroad program means that you have some options about the type of program you prefer. If your French skills are bust (and you're not interested in perfecting them), consider choosing a program who's courses are all in English. Faculty-led programs from your university are also potential fits to help you navigate unfamiliar French bureaucracies.
Housing Options: Because the majority of your day will be spent outside of the classroom, consider overcoming potential language barriers in your other anticipated environments. A great start is to look for a program whose housing options are English-friendly: perhaps a dorm with other international students or apartments with other American program participants. Since your housemates are likely to become your first group of friends, if you are nervous about functioning in French, consider taking a breather by organizing a familiar atmosphere in the home.
If you're majoring in anything other than French, language skills are really just icing on the cake. So unless your home university requires you to take classes in French or complete a certain number of foreign language credits, you can definitely find ways to study in France in English.
Read on for more suggestions to take advantage of ways to study in France in English.
Attend the American University of Paris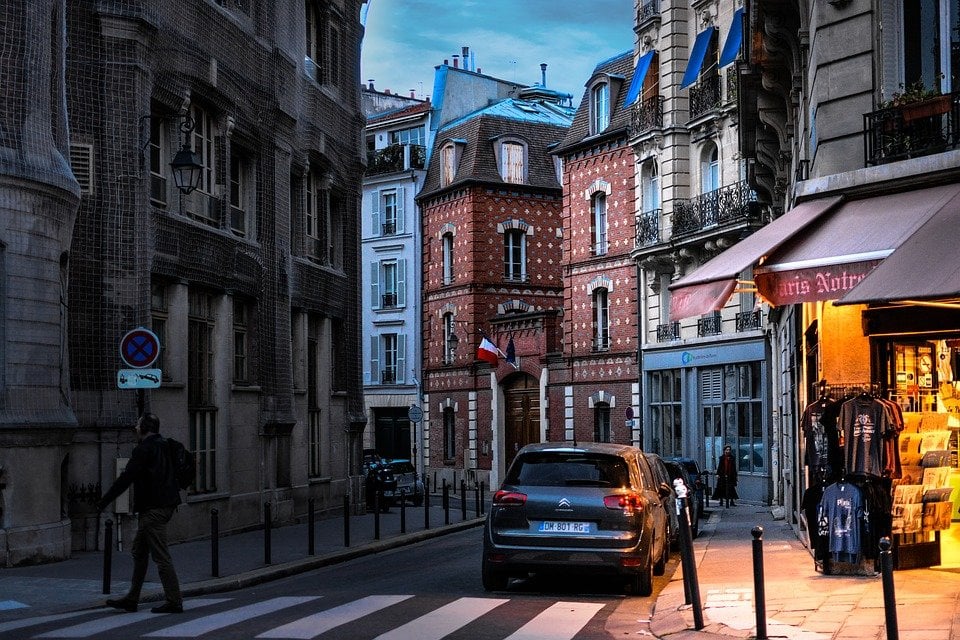 The American University of Paris, or AUP, is just what it says: an accredited American university that happens to be located in Paris. Eligible for federal financial aid and student loans, it's a great place to study abroad in France in English because the entire program is English.
Other than mandatory French classes for undergraduates, AUP offers a variety of humanities majors, and you can spend a semester or a year at AUP by enrolling directly or by participating in one of their many exchange programs and partnerships with other American universities.
Enroll Directly at Sciences Po
Sciences Po, or the Institut d'Etudes Politiques de Paris, is unique for three reasons:
It's a semi-grande école, or prestigious French university accessible only by entrance exam, that's open to undergraduates. (Most French grandes écoles, like the Ecole Normale Supérieure, or ENS, are for master's degree and higher).
All of its third-year students are required to go abroad, meaning that hundreds of students from all over the world go to Sciences Po in an exchange program.
Sciences Po candidates are required to have excellent English, meaning that the school offers lots of courses for their own students and for visiting students in English.
Many American universities have direct exchange programs with Sciences Po, but since their semesters run October – January and February – June, you have to attend for a full year.
Check out partner universities that have exchanges with Sciences Po.
Go With a Program Provider
Rather than enrolling directly in a university, students may choose to go with a program provider. Program providers offer tailored experiences and added support for study abroad hopefuls. For those looking to take classes in English, some program providers have links with universities where participants have access to electives across several subjects.
For example, CEA has classes in art history, political science, photography, and more in English in Paris. Likewise, ISA takes students to either Lille or Paris to study liberal arts, law, business, and science and engineering.
While it is generally more expensive to go with a program provider, it can be an easier process than direct enrollment and may include perks like housing, visa assistance, and airport pickup. For students who have never been abroad or just want some extra support, a program provider may be the best fit.
Top Study Abroad Opportunities in France:
Get Your Master's in France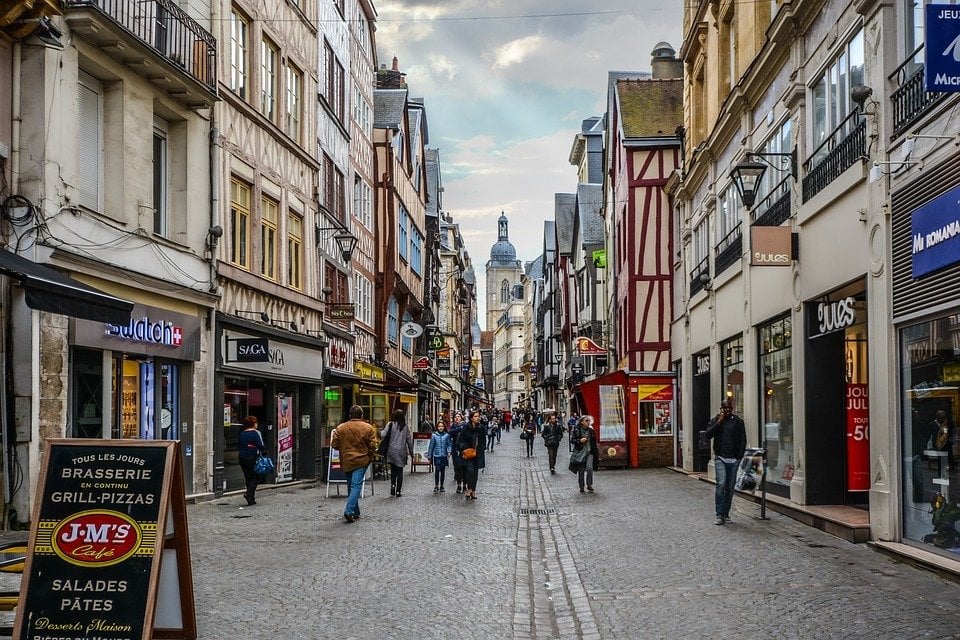 While undergraduate study abroad programs shy away from offering English language classes, more and more graduate programs are creating English-language degree programs in France. Most Master's programs in subjects other than French literature or French studies now allow students to do some or all of their coursework in English.
On the official Campus France website, over 1,000 master's degree programs offered 100% in English are available to students wishing to pursue graduate study in France.
Outside of French institutions, other foreign universities that provide entire degrees in English are the University of London Institute in Paris and New York University's Paris campus.
Completing a bachelor's or master's degree in France allows graduates wishing to stay in France longer term to do so with a Temporary Residence Permit or the Autorisation Provisioire de Séjour (APS). This permit is valid for one year and is perfect for grads searching for a job or starting their own company.
Don't forget: You can use your U.S. Federal Financial Aid at select French universities!
separator_solid
---
Studying in France in English is Possible!
Francophiles who don't speak French can still live out their dreams in France by studying in English. Whether looking for short-term options like summer or a semester or a full degree and a more permanent life abroad, there is something for everyone. Check out all the great opportunities out there and start planning your French adventure today!