Volunteer Abroad
The Top 4 Countries to Volunteer with Sea Turtles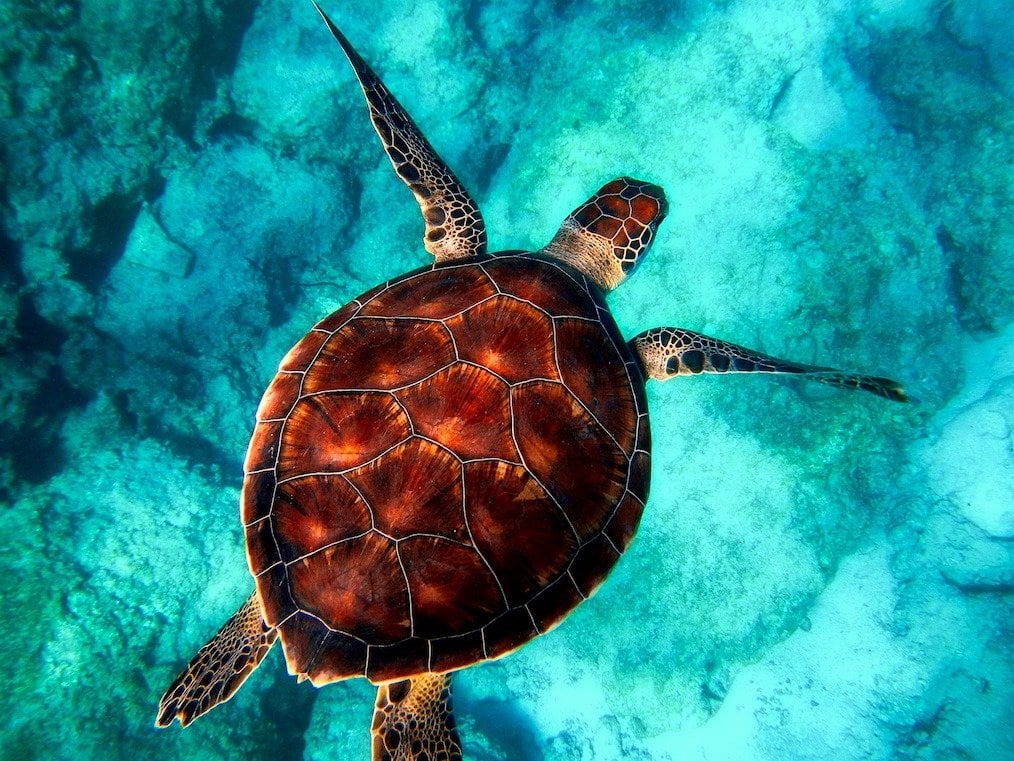 There are seven different species of sea turtle swimming in oceans around the world, all endangered to greater or lesser degrees. When you see one of these majestic animals swimming along as you snorkel nearby or watch them on your screen at home, it's important to remember that they very often need human support to continue their existence on our planet. This is where your work as a sea turtle conservation volunteer comes in.
Most sea turtle research and conservation depends on volunteers who come and work with the animals, tagging them, measuring them, and protecting their nests to help ensure that the baby turtles live long enough to make it into the ocean (as it stands, only about 1 in 1000 hatchlings lives to reproduce). At the same time, this work is essential for building our knowledge of these amazing but rather mysterious creatures who spend almost their entire lives out at sea.
Personally, I decided to volunteer in Costa Rica, where I've been working with Leatherback Sea Turtles, known as Baulas locally. I'm one of a dozen international volunteer Research Assistants working in a reserve on the Caribbean coast. Every night we patrol in groups of two or three, looking to find turtles nesting on the beach. If we get to them in time, we guard them while they lay their eggs, measure their shell and tag their fins, and if necessary relocate their eggs someplace safer.
During the day I live in the jungle, watching leaf-cutter ant brigades patrol on the grass of my front porch, listening to howler monkeys argue, and eating an outrageous amount of coconuts fresh from the tree. Most of my compatriots are recent grads starting a career in conservation or old hands who have the turtle bug. In only a few weeks we've already become a boisterous sort of family, and from my time here I cannot recommend this experience strongly enough. The turtles are unbelievable and the people who do this work are amazing. Joining the legions of volunteers helping these magnificent creatures is not only a service to the turtles you help protect and study but to yourself as well.
Sea turtles can be found on coastlines in almost every tropical and near-tropical region, but here are a few of the best countries to work with these amazing creatures.
#4: Australia
Not often considered as a prime sea turtle destination, Australia is home to the only known nesting beaches of the Flatback Sea Turtle, the most geographically limited of the seven sea turtle species. For those who want to volunteer in turtle conservation but are concerned about culture shock or being somewhere too unfamiliar, Australia is a great chance to test the waters with conservation volunteering in a thoroughly western setting.
Pros of Volunteering with Sea Turtles in Australia
Australia is often considered one of the most welcoming and enjoyable destinations in the world. Although turtle nesting beaches are mainly in the north, far from major population centers, you still get to spend your off-time exploring Aussie culture and enjoying excellent beaches and other sights. As a very westernized country, Australia has all the comforts of home, and despite local differences culture shock is likely to be minimal.
Australia has a comprehensive conservation and marine science establishment, and mature laws and processes surrounding turtle conservation. You'll have the chance to work with leaders in the field, and barring a few idioms native English speakers will be speaking the same mother tongue. Last but not least, while the Flatback is endemic to Australia's beaches, it's far from the only turtle you come across here and depending on where you go you can work with a number of different species.
Cons of Volunteering with Sea Turtles in Australia
Volunteering in Australia is typically expensive. Australia is definitely the costliest place on this list for day-to-day living. Getting there can be an adventure in itself with a transoceanic flight to the island continent likely a major expense and potentially a logistical challenge. And if you're looking for more of an adventure, there are similar opportunities in places less westernized and more diverse.
Popular Sea Turtle Conservation Programs in Australia:
#3: Ecuador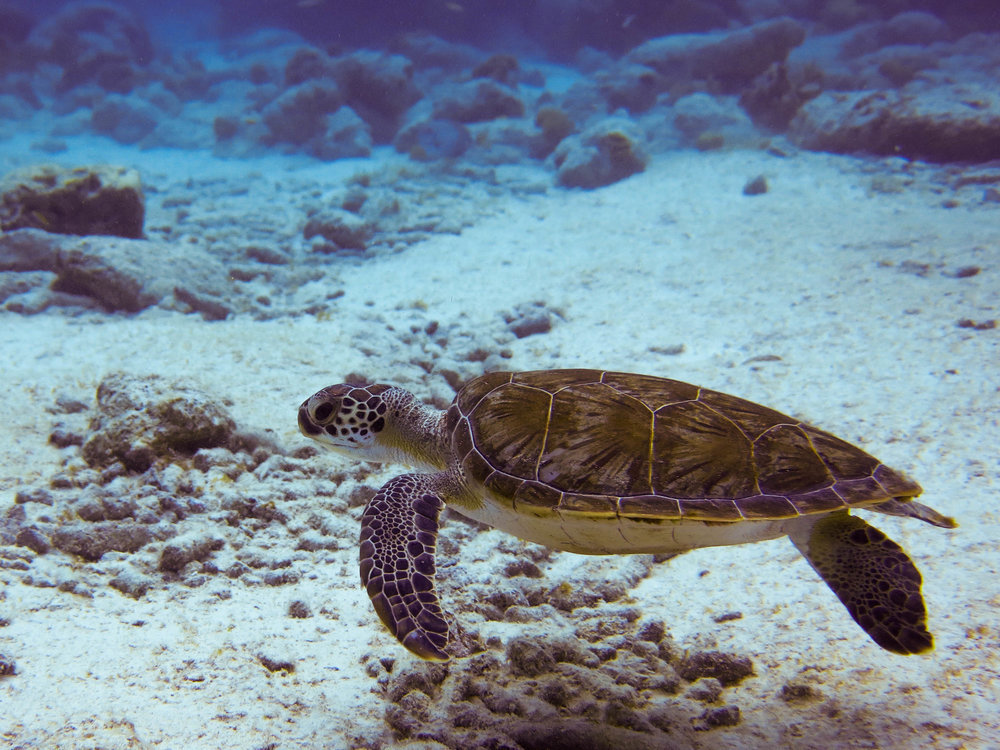 Known for the Galapagos Islands (and the eponymous tortoises, famous but very distant relations to sea turtles) and its magnificent forests, Ecuador is also home to major nesting grounds for the Pacific populations of some of the most highly endangered sea turtle species.
Here you'll have access to mature research and conservation programs, as well as the crossroads of Colombia, Peru, and the Galapagos.
Pros of Volunteering with Sea Turtles in Ecuador
Ecotourism is a growing part of the national dialogue in Ecuador, spreading from the Galapagos Islands and national parks throughout the country. Ecuador still has a significant population of native peoples living in their traditional culture, and this provides a wonderful domestic diversity to any time there.
Along with major nesting areas for four different sea turtle species, Ecuador has a broad range of parks and protected areas you can visit. There are, of course, sea turtle nesting grounds on the Galapagos Islands as well, sharing space with the other famous wildlife of this magnificent archipelago. The country as a whole has an amazing diversity of flora and fauna that should certainly feature prominently in any visit.
The cherry on the sundae: if you need a break from working with turtles you can surf the Pacific coast in the morning, have lunch in the Andes, and go to bed at an eco-lodge in the Amazon all in the same day.
Cons of Volunteering with Sea Turtles in Ecuador
There's not much against Ecuador unless you count a profusion of options as a con. Conditions may be rough depending on the specific project, but overall Ecuador is a very pleasant place to visit and volunteer.
Popular Sea Turtle Conservation Programs in Ecuador:
#2: Seychelles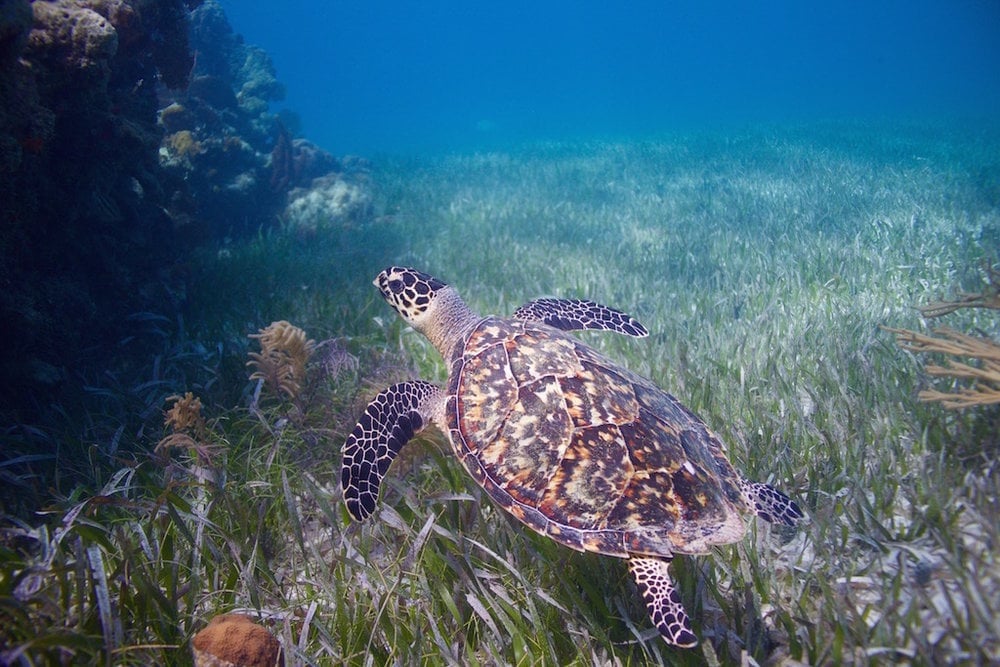 Perhaps the most unique and isolated of the countries on this list, the Seychelles offer an opportunity for a different kind of turtle conservation experience. Along with turtles, the Seychelles house a tremendous range of relatively easily accessible marine environments, ideally suited to careful research or leisurely exploration for the more aquatically inclined.
Pros of Volunteering with Sea Turtles in Seychelles
Seychelles is an island nation in the Indian Ocean, on an archipelago of 115 individual islands composed of granite pillars or coral shooting up from the seabed, surrounded by pristine white sand beaches. The crystal clear blue water is home to some of the most beautiful snorkeling and SCUBA diving in the world. Tropical, isolated, and idyllic, Seychelles is a welcoming and indescribably beautiful country. Be sure not to forget all the local fresh fish and tropical fruit every day, not only healthy but delicious in a way that you simply can't match anywhere else.
Here you will have the very nearly unique experience of working with turtles that come to nest and lay their eggs during the daytime, including the beautifully colorful Hawksbill and Green sea turtles. The islands are heavily invested in environmental protection and ecotourism and offer a lot of related opportunities.
Cons of Volunteering with Sea Turtles in Seychelles
The two major downsides to working in Seychelles can also be perks from another perspective. These islands are rather isolated, about 1000 miles from the nearest mainland on the coast of Eastern Africa. Getting there is expensive and somewhat complex, and traveling outside the islands will be difficult. Once you're there, there are few other options for volunteering, research, or exploration outside of your immediate area.
Popular Sea Turtle Conservation Programs in Seychelles:
#1: Costa Rica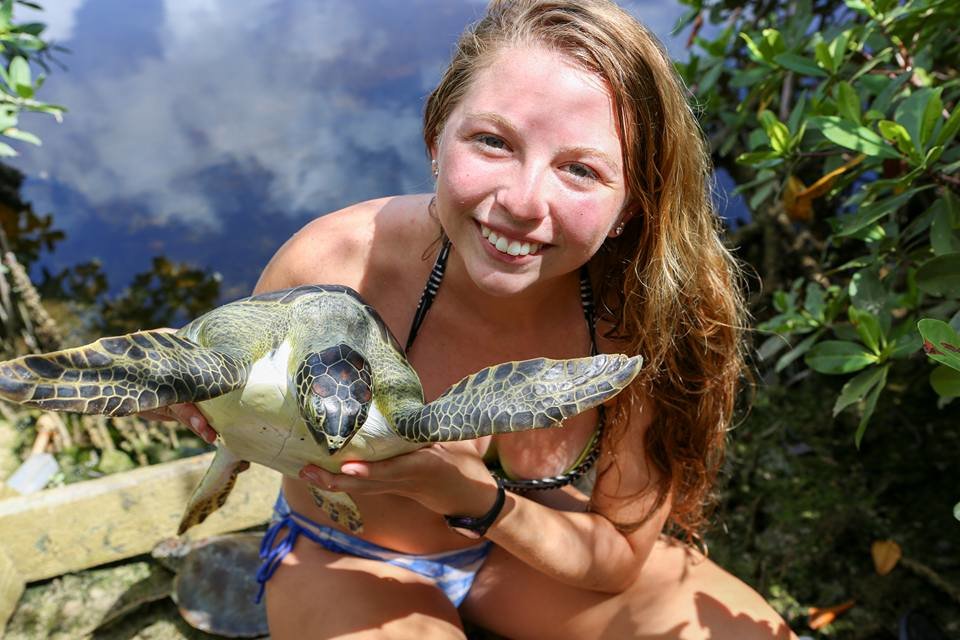 The best of all possible worlds, Costa Rica has the benefits you can find in most other turtle nesting areas and has a number of positive characteristics that really make it stand out as a turtle conservation destination.
Pros of Volunteering with Sea Turtles in Costa Rica
For travelers who want to get a little more out of their time volunteering abroad, Costa Rica is overflowing with opportunities of every sort, from adventures in rafting and ziplining to treks through cloud forests or over any number of volcanoes. For travelers in the Western hemisphere it's fairly easy to get to, developed and comfortable, yet still a relatively cheap destination.
Furthermore, you can rest easy knowing that conservation work here is stringently monitored and deeply supported by the national government, and the country is a conservation and ecotourism juggernaut. As a result, there is a long history of successfully balancing conservation and protection with education and responsible ecotourism. Many of the projects here offer season-long opportunities for those who want to put in the time to contribute deeply and be involved from beach-preparation to the last nest of hatchlings disappearing into the surf. Depending on where in Costa Rica you go you can work with a number of different species, including large nesting populations of Leatherbacks, Green Sea Turtles, and Olive Ridleys.
Lastly, as a mega-diverse country Costa Rica offers those with more of an inclination towards broader conservation the option to find projects and parks that support multiple different conservation efforts covering the full range of scientific endeavors.
Cons of Volunteering with Sea Turtles in Costa Rica
No paradise is unalloyed, and Costa Rica has its own issues. The reserves and turtle sanctuaries tend to be rather isolated, and conditions may be spartan. On the Caribbean coast expect humid jungles fronting the beach, with the accompanying insects and occasional aggressive downpour. On the Pacific, depending on your latitude the rain shadow can create a very dry and dusty environment in the hotter parts of the year.
Popular Sea Turtle Conservation Programs in Costa Rica:
Volunteering with sea turtles, in one of these countries -- or others where sea turtles nest and hatch including China, Sri Lanka, Turkey, Fiji, and Malaysia -- is something you will never forget. Wherever you go, you will have the chance to be an important part of understanding and protecting endangered and deeply important animals. You'll be doing hands-on research work with experts, and you will have the opportunity to see amazing places and meet amazing people.
Whether you're there for one week or six months, you'll be doing good and feeling good the whole time, I guarantee it. And don't forget, turtles are found all over the world and you may be able to volunteer your time and effort locally too!