Volunteer Abroad
Where to Volunteer with Elephant Conservation Programs
If you love elephants and want to help these gentle giants, take a look at our guide to the best countries to volunteer with elephants. The following 8 destinations offer impactful elephant volunteer programs that include conservation, rehabilitation, and research efforts.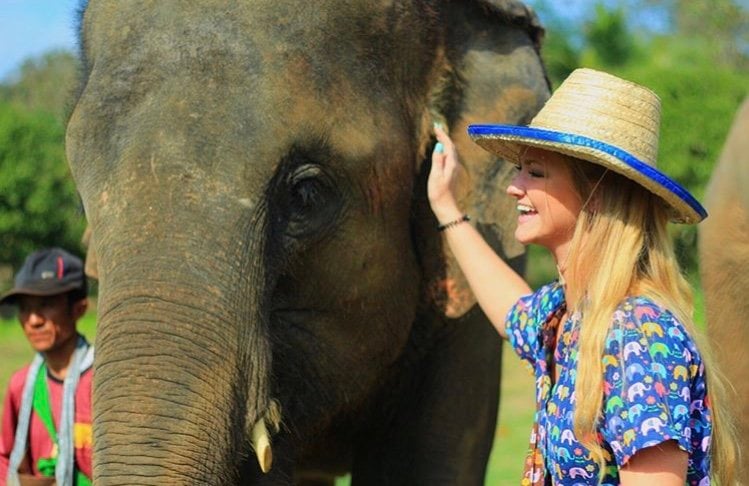 Elephants are fascinating creatures so it's no wonder that you want to spend your time volunteering to help preserve this highly endangered species. They're the largest land mammal and have the largest brain, but elephants face many dangerous risks from poaching to being forced to work in the tourism industry. Volunteers are needed to help preservation projects with rehabilitating formerly captive elephants and reintroduce them to semi-wild environments.
There's a lot to consider when choosing to volunteer with elephants, including how to know if your program is reputable and puts the best interests of the elephants at the core of their work. It's also important to decide where you want to volunteer with elephants since they live in a range of locations in both Africa and Asia.
In this article, we've gathered information on some of the most reputable countries where you can find elephant sanctuaries that are in need of volunteer assistance -- and what kind of volunteer opportunities are available.
Where can you volunteer with elephants?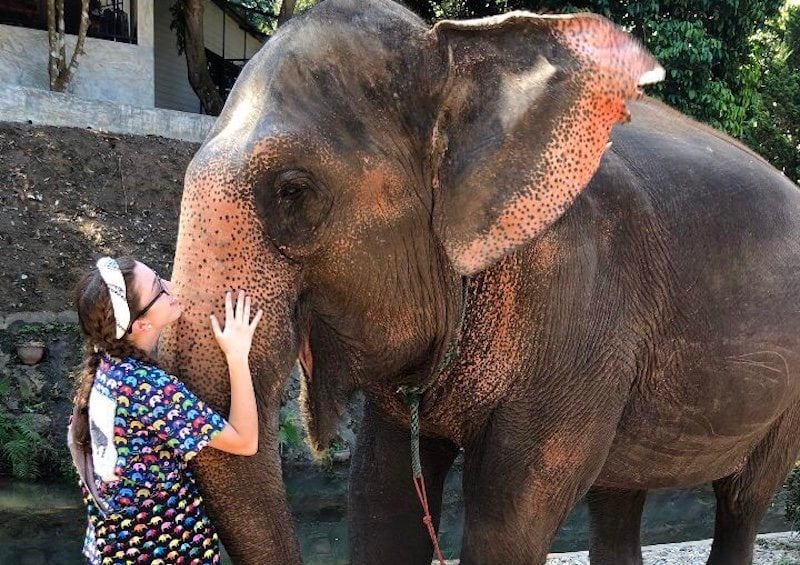 If you want to volunteer with wild elephants, you need to choose a program in Africa and Asia. Within the two continents, some popular destinations include the ones listed below.
Thailand
Thailand is easily the most popular place on earth to volunteer with elephants. There are quite a few reputable organizations where you can volunteer at an elephant sanctuary in Thailand. If you're keen on heading to northern Thailand near Chiang Mai, consider applying for the volunteer program at Kindred Spirits Elephant Sanctuary or Burn and Emily's Elephant Sanctuary (BEES).
The elephants at these sanctuaries have been retired from forced work in captivity such as the logging industry or harmful tourism shows and activities. Now, these gentle beasts are free to roam in semi-wild environments and enjoy the rest of their days in their natural habitat. Both are reputable organizations that prioritize the animal's needs and don't allow for dangerous and exploitative activities such as riding, feeding, bathing, or touching.
Sri Lanka
Sri Lanka is an incredible place to see elephants in the wild -- including one place I've seen elephants myself. During a morning visit to Udawalawe National Park, I saw 55 wild elephants, including a male with tusks and a week-old baby. It was one of my most memorable travel experiences, and most impactful as elephant conservation has transformed the livelihood for villagers in Sri Lanka and preserved the habitat and quality of life for these wild animals.
Greenheart Travel's Elephant Conservation volunteer program works with the Sri Lanka Wildlife Conservation Society to help resolve human-elephant conflicts in Wasgamuwa National Park. International Volunteer HQ (IVHQ) has another excellent volunteer project with elephants in Sri Lanka. IVHQ collaborates with a local wildlife conservation society and needs volunteers to provide assistance with observation and research related tasks. Both programs are ethical as there's no direct interaction with the elephants.
India
India isn't quite as focused on elephant conservation as other Asian countries. Many elephants are still working throughout the country. Elephants work at temples and some give chair rides to tourists or are kept captive for tourists to paint. These are both activities that should be avoided by anyone who loves and respects the massive mammal.
Wildlife SOS is among the most reputable animal sanctuary in India. They care for over 20 elephants and welcome volunteers to help out at their Agra location.
Cambodia
There are several elephant sanctuaries in Mondulkiri, Cambodia. All have similar names so it can be hard to decipher between them. The most reputable is Elephant Valley Project. They welcome volunteers for a week-long program that has various volunteer projects and community learning opportunities along with lots of chances to observe the 10 elephants that live here in their forest environment.
The Mondulkiri Elephant & Wildlife Sanctuary is a non–profit developed by L.E.A.F Cambodia: a local environmental protection NGO. They welcome volunteers to join them for free including accommodation and meals. Volunteers can expect to plant trees to encourage reforestation and work on building salt blocks, nesting boxes, or making signage.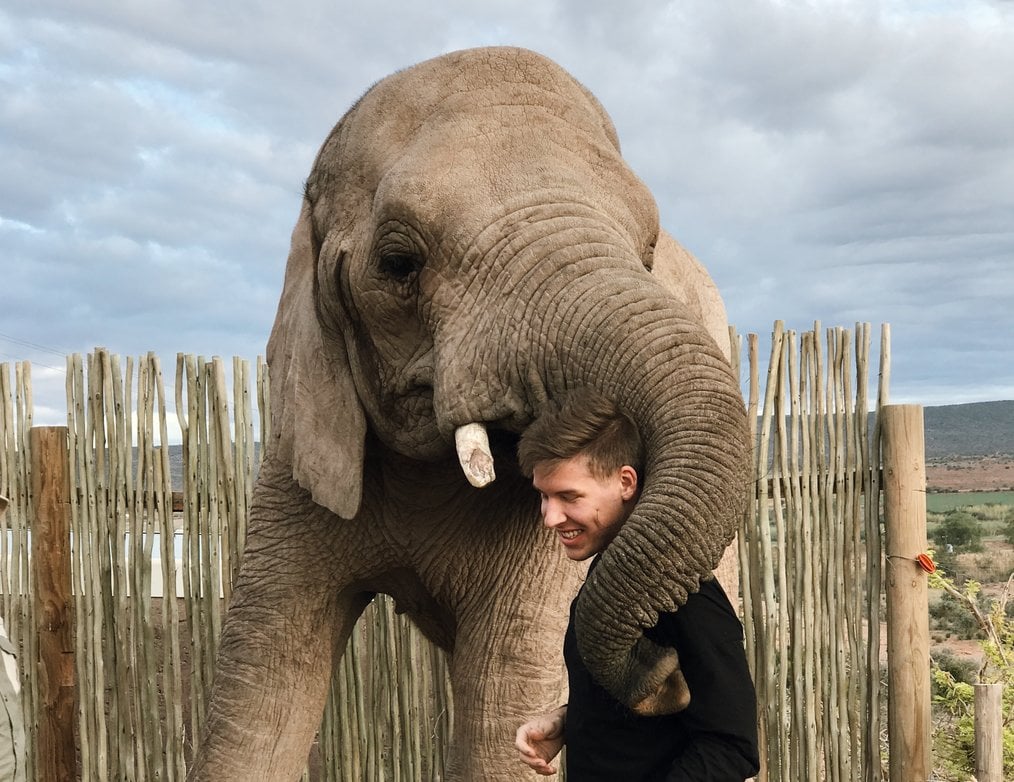 South Africa
South Africa is home to the African elephant so it's no surprise that there are many reputable projects in the area that are in need of assistance from volunteers. The Operation Wallacea Conservation Research Assistant Program in South Africa has excellent reviews and has received a 100% score from past volunteers. Volunteers aid Operation Wallacea in research and data collection about elephants and other wildlife found roaming the reserves of South Africa.
Wildlife ACT is another reputable program that utilizes volunteers to increase elephant conservation in the African wilderness in Zululand. The program is supported by the World Wildlife Foundation, has Fair Trade Tourism certification, and received the second-place award for Best for Habitat & Species Conservation 2017 in Africa.
Kenya
In Nairobi, travelers can foster an orphaned elephant for just $50 a year at the Elephant Nursery operated by David Sheldrick Wildlife Trust in partnership with the Kenya Wildlife Service. You can visit your fostered elephant in the evenings and watch as the caretakers put them to bed until the elephant is released back into the wild at age 10. Many of the elephant calves that are being cared for at the non-profit became orphaned as a result of their mothers being killed for ivory.
Zimbabwe
In Zimbabwe, there are endangered and vulnerable elephants (and rhinos!) that local operations are fighting to conserve! Go Overseas volunteers have given African Impact an excellent review score for their elephant conservation project in the Marondera game reserve. The Great Projects operates a program where volunteers spend time on a local farm-turned-conservation that is a reserve for wildlife near the capital city.
Zambia
Volunteers can spend a month in Zambia volunteering at the Kafue National Park or Lilayi Game Reserve with Game Rangers International to provide aid to orphaned elephants. Tasks will include studying behaviors as you go on walks to track the elephants as they roam in the bush to gather data. Through this in-depth research role, you'll gain valuable knowledge about elephants and contribute to conservation efforts. Volunteers with experience in media are welcome to help out with marketing initiatives, such as article writing, in order to support the Elephant Orphanage Project.
Where will you volunteer with elephants?
As you can see, there are opportunities all around Asia and Africa to make a lasting impact while volunteering with elephants at reputable nature reserves, sanctuaries, and rehabilitation centers. Make sure to vet the organization to feel confident that they're prioritizing the animals' needs and then get ready to have an impactful experience that you'll likely never forget.