Internship in Thailand by Asia Internship Program
Location
Thailand

Bangkok
Pattaya
Chiang Mai
Phuket
View Other Details

Pricing

Price Details

Notice: the tuition fee consists of a customized internship, housing, professional networking, and more. Each internship is unpaid due to foreign countries' regulations. AIP offers 3 types of internship packages designed to fulfill the needs of all our program participants. Placement Package, the most basic package, includes customized internship placement, visa assistance, and 24/7 emergency assistance. Standard Package is an upgraded version of the Placement Package but includes a fully furnished accommodation, transportation cards, SIM card, airport pickup, and language courses. Signature Package includes every benefit from the Standard Package, monthly trips to explore your host country, gym membership and access to networking events.

What's Included

Accommodation

Activities

SIM cards

Transportation

Visa

Wifi
35 travelers are looking at this program
Thailand is known for its luscious street food, amazing hospitality, rich culture, friendly locals, and lots of smiles! As a newly industrialized country or NIC, plenty of opportunities arise in areas of hospitality and tourism, business development, and engineering. AIP offers internships in partnership with numerous multinational corporations, start-ups, and non-governmental organizations. Don't miss the chance to gain meaningful international internship experience with us!
Our Internship program in Thailand includes:
A internship placement, customized
24/7 emergency support
Visa arrangement assistance
Airport pick-up on arrival
Furnished accommodation
Transportation card
SIM card
AIP exclusive networking events
Certificate of achievement in your host country
Program Highlights
Customized Internship
Fully Furnished Accommodation
Visa Assistance
24/7 Emergency Assistance
Social Activities & Trips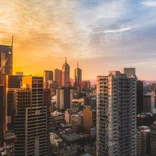 Thailand's expanding economic scape has enabled local and foreign investors to explore multiple creative business endeavors across all fields, including but not limited to: food & beverages; tourism & hospitality; and engineering. Due to its international recognition as one of the most infamous tourist hotspot in the Asia-Pacific region, Thailand's creative and business industries are expected to continue to grow and prosper even in years to come.