Internships Abroad
How to Find Internships at Startups Abroad
Interning abroad at a startup is a great way to gain experience while building a global network. Check out these key strategies to make sure you find an internship that's a great fit!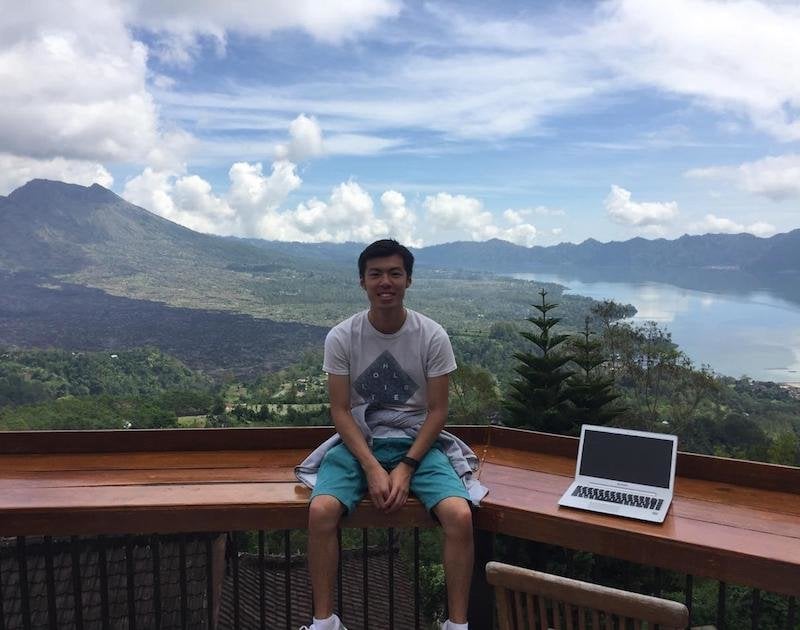 Internships abroad are a great way to get to know an industry with real experience before jumping into a full-time job, but oftentimes interns are relegated to the basic duties of fetching coffee or making copies.
That's one reason why startup companies are such a great way to get real job experience. They're usually run by small teams with big dreams, so you'll get hands-on experience without any of the bureaucratic red tape that often surrounds bigger and more established companies. Grabbing lunch with a CEO just to pick her brain is much more feasible at a startup company, and that's why it is such a great opportunity for those who want a real look at the day-to-day operations of managing a business.
Benefits of Interning at a Startup Abroad
Not only will you have unique growth opportunities because of startup culture, but if you can intern at a startup in another country, you get to learn so much more. Not only are you able to see how different cultures run their businesses, but you'll also be able to make contacts all around the world.
Internships in other countries are also a great alternative if you want to travel but you also feel the need to level up your extracurricular experiences. You can get your hours in at the startup company during the week and then explore the local sights on the weekends.
Most importantly, startup internships abroad will teach you all kinds of intercultural communication skills that will come in handy no matter where you end up working.
Now that you know you want to intern at a startup company, where do you go to find one?
How to Find an Internship at a Startup Abroad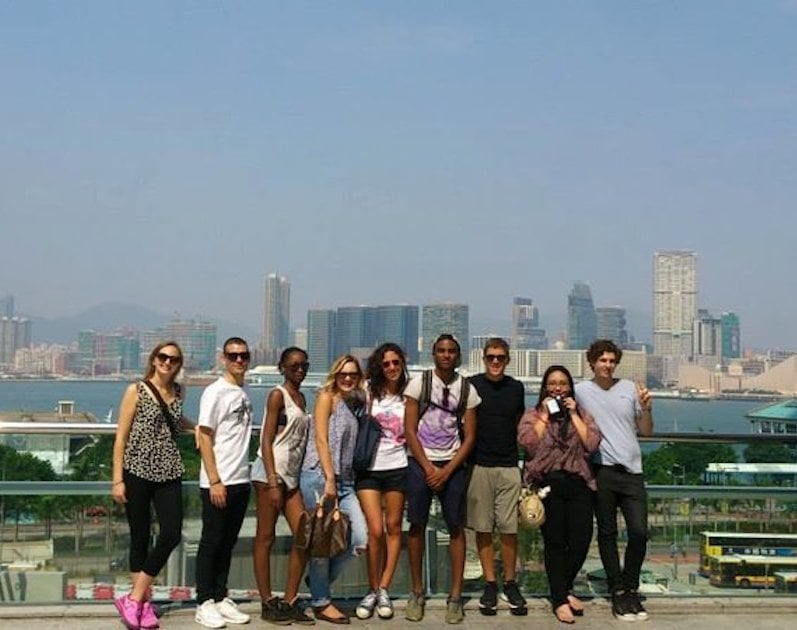 There are tons of opportunities to intern around the world, but these can be difficult to find. Use a variety of resources to explore the options and search for an opportunity that suits you well.
Narrow Down The Sector You're Interested In: While tech startups are super popular in the news, they're not the only kind out there. Research your sector of choice and search for internship opportunities from there.
Think About The Location: If you know that you want to be spending your time in a warm climate, or, if you have a special affinity for a certain culture, start there. Search for country-specific internship opportunities.
Look Up The Local Laws: Every country has different regulations when it comes to internships and student work. Familiarizing yourself with the local rules and regulations will help you spot any potential illegal situations.
Reach Out To Companies That You Admire: Have you had your eye on a startup company that is doing incredible work? Send them an email! It doesn't hurt to ask if they are open to having an extra intern in the office--the worst that can happen is they say no.
Use An Online Database: By using a website that has a variety of internship opportunities, you can look through them and see which one piques your interest the most. At Go Overseas, you can search by country, length, or even by internship type.
Ask Your School's Academic Advisory Office: One of the best resources is your own school! Most schools have programs in place and connections with networks all around the world to help place students into internships.
Suggested Internship Programs Abroad:
Virtual Internships with Startups Abroad
If you're unable to physically travel to another country, you can still take advantage of the internships available at overseas startup companies. There are so many remote internships available these days that you can tailor your experience to exactly what you want to learn about. It also opens up opportunities to those who can't travel for health, family, or financial reasons.
Suggested Virtual Startup Internships Abroad:
Questions to Ask Before Your Startup Internship Abroad
As you get to planning and narrow down an awesome internship opportunity, make sure to cover these bases. Just like any program or job abroad, some good reflection and well-placed questions can steer you in a great direction.
What Is the Company Culture Like?
While this won't guarantee that you will fit into the startup culture, asking about what the company culture is like can help prepare you for how the startup company operates. Every company has a slightly different environment as well as different expectations for employees and interns.
How Will I Be Compensated? Will I Be Provided With Room and Board?
Because every country has different laws, your internship may or may not be required to be paid. Some internships offer room and board but no stipend. Others require you to find your own accommodations as well. Figuring out what is offered with your internship will help you decide how much money you need to have and what arrangements you need to make before heading over.
Can I Connect With Other Interns Ahead of Time?
A great way to build camaraderie with your future co-workers is by seeing if you can connect with them ahead of time. Oftentimes there are social media groups for the interns coming in at one time.
What Are Some Cultural Expectations I Should Prepare For?
Because your internship will take place in a different culture than the culture that you know, asking about the expectations is a great way to set yourself up for success. This way, you reduce the risk of accidentally offending someone or violating a social norm.
What Is The Office Dress Code?
While most startup companies have a more casual dress code, it's always better to ask what is expected of you before planning your wardrobe for your internship. You should also take into consideration potential dinners out or other social gatherings that may require a different dress code.
You Can't Go Wrong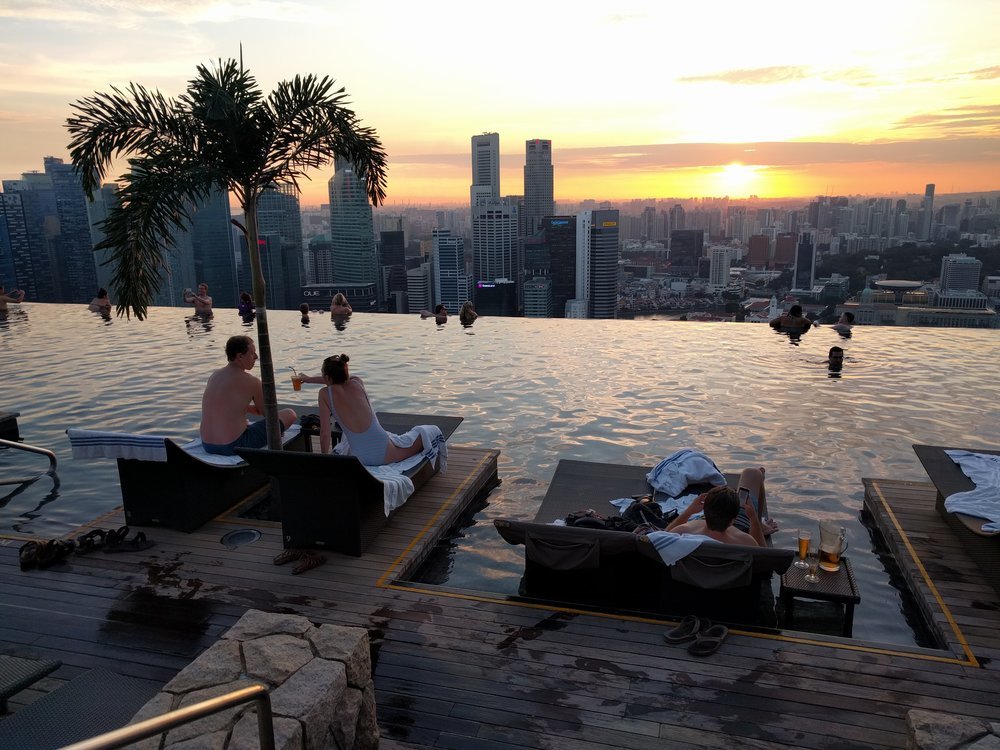 Whether you choose to go with a remote internship or in-person internship at a startup abroad, you'll learn so much during your experience. Not only will you be able to learn about the business, but you'll also get to experience the culture as well.
This article was originally published in July 2013, and it was updated in January 2021.