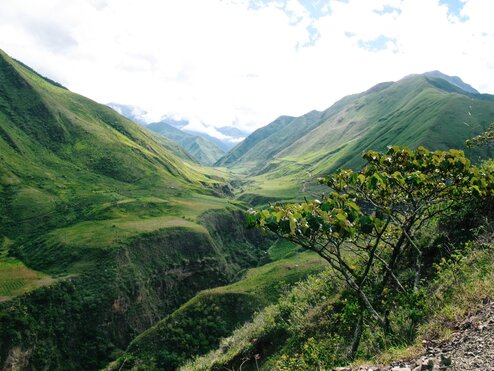 Volunteer Abroad
How to Pick the Right Volunteer Abroad Program
Read on to learn how to find the right volunteer program tailored to your budget, skills, and interests.
🔑 Key Takeaways
Every good plan to volunteer abroad starts with a good budget that will help you understand how long you can stay and where you can go.
Be sure to check out your prospective organization's aims and goals to see if they align with your own. This ensures you join a cause that you really believe in.
Knowing what benefits are included in your program fees will help you avoid any surprises.
You've considered your motivations for volunteering abroad and looked at possible alternatives: now it's time to learn more about the different types of volunteer opportunities available to you and how to choose the right fit.
Volunteering placements, like everything in life, come in all shapes and sizes. It can be overwhelming to get a sense of the individual merits of each and, most importantly, which style is best suited to you. Each type of volunteer program has its own advantages and disadvantages, so approaching your research with a plan is a great way to make sure you cover all your bases.
The following article will help you to understand the types of volunteer programs out there and a step-by-step overview of how to pick an impactful project that fits your budget while speaking to your skills and interests. Let's get started on your volunteering journey!
Read more: How Do Communities Abroad Benefit from International Volunteers?
1. Make a realistic budget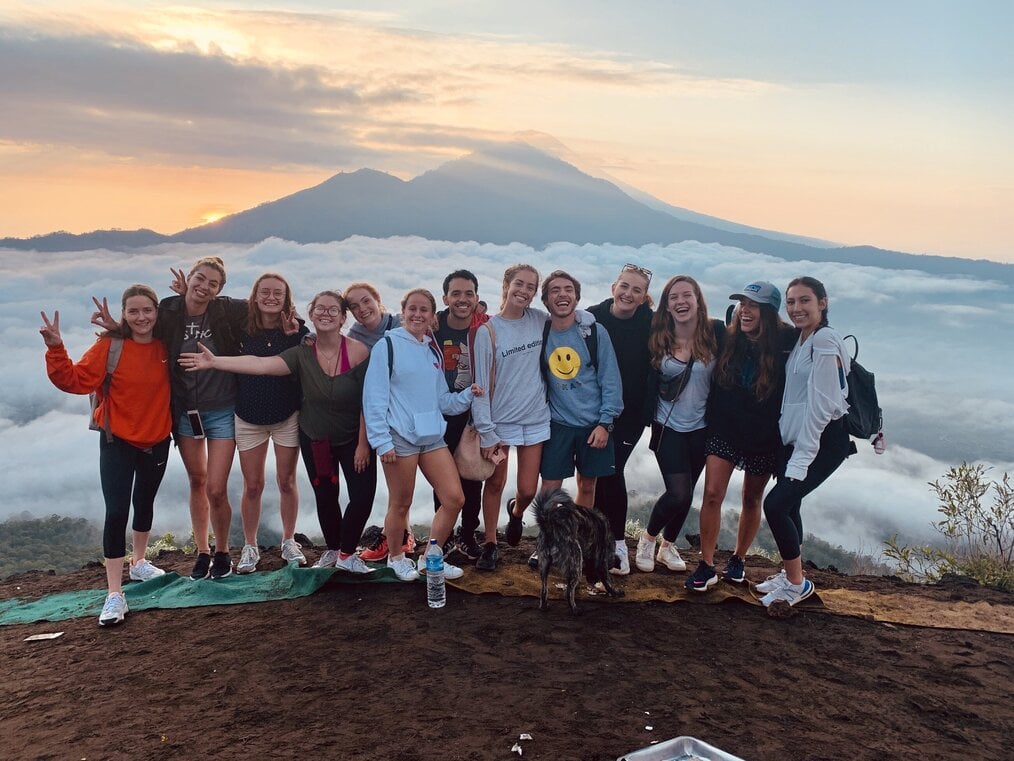 Most volunteer abroad programs require participants to pay a fee. While it might seem counterintuitive to pay to volunteer, your program fees will generally cover the cost of food, housing, and transportation needed to support your stay. There are also allocations made for administrative costs and the salaries of local members of staff in addition to a direct donation to the project itself.
Read more: Why You Should Pay to Volunteer Abroad
Knowing all this, it probably makes more sense why fees exist but it also doesn't change the fact that volunteering abroad can be expensive. By drawing up a budget for yourself, you can start to understand how long you can volunteer for and where you can go. It may even give you an idea of how much fundraising you need to do to cover additional costs to fund your trip.
Read more: How to Find a Cheap Volunteer Abroad Program on Any Budget
2. Identify the type of program you're interested in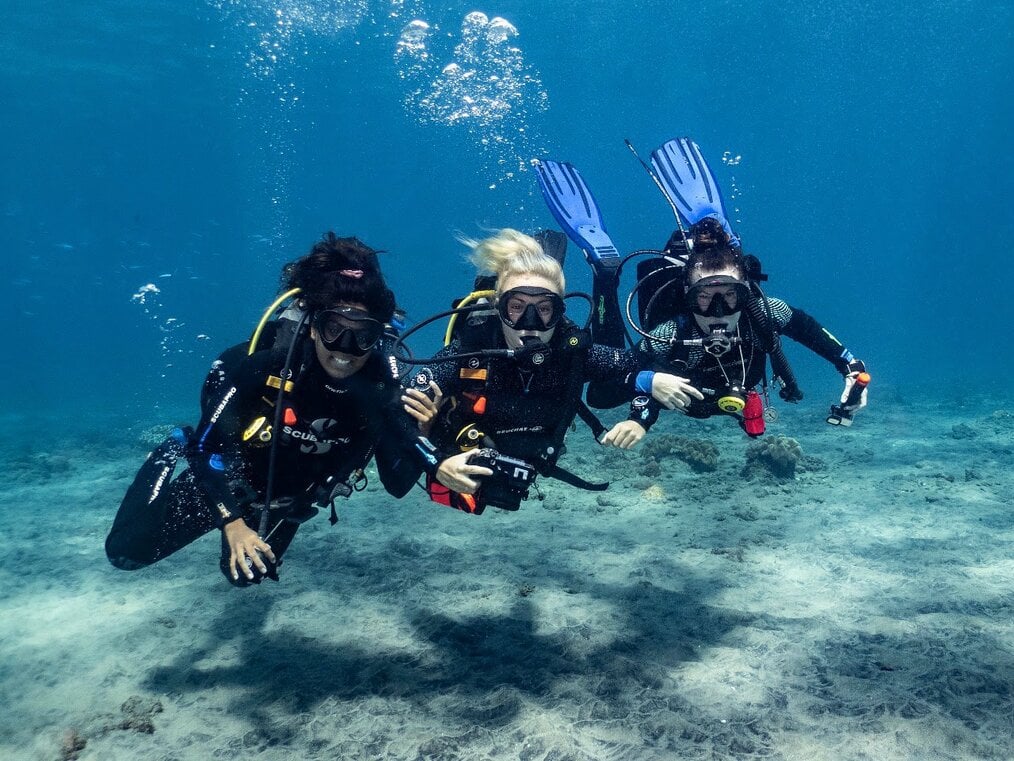 Volunteer programs exist for nearly every field and cause so narrowing down your options can be tough. We recommend looking at the most popular types of programs and also evaluating what skills you have to offer.
Unless you want to gain experience in a specific field or have a favorite cause, it might help to check out the following list and some of the associated skills related to the potential projects.
Conservation and environmental: These types of projects can include things like helping reverse deforestation, protecting endangered sea turtles, or mapping habitats. The associated skills needed include research, surveying, GIS mapping, and database management.
Medical and public health: Whether you're joining a mobile health clinic or educating local residents on proper sanitation, healthcare projects make a big difference in the lives of community members. You will ideally have experience with record keeping, first aid, health education, organization, communication, and languages. It also helps to be able to work well under pressure.
Teaching and childcare: Teaching English as a Foreign Language in an elementary school or caring for special needs children require a certain type of person. You'll need to be compassionate, patient, and have a good sense of humor. It's also important to have skills in public speaking, classroom management, and lesson planning.
Veterinary and animal welfare: You may be a vet student or just have a soft spot for animals. Knowledge of pets and animals, experience caring for animals, and animal handling skills will come in handy for projects in this area.
Community building and construction: Community building happens both socially and through the construction of schools, houses, and medical clinics. For construction projects, hand-eye coordination, stamina, and interest in or knowledge of engineering are very helpful. Social capital projects will require interpersonal communication, cultural sensitivity, empathy, and planning skills.
3. Figure out how long you'd like to volunteer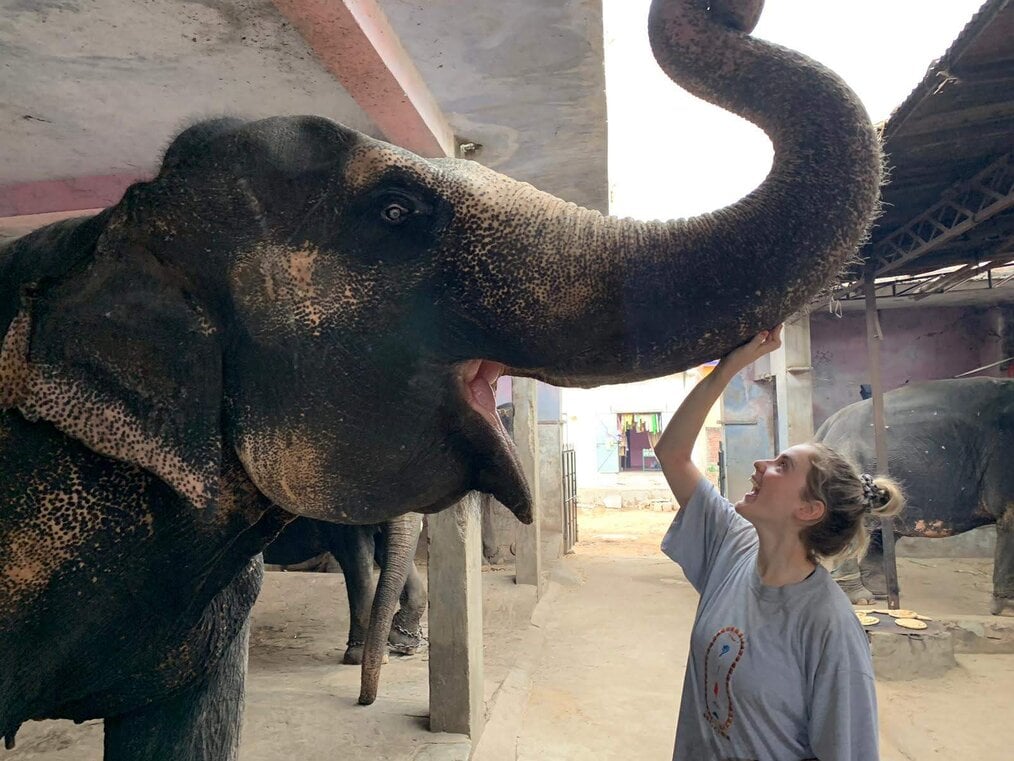 Luckily, volunteer programs come in all shapes and sizes. Whether you only have a week free or would live to give back for an entire year, many providers have flexible time limits to suit everyone's schedules. Let's take a look at the differences between long- and short-term programs as well as some pros and cons of each.
Short-term volunteering
Pro: Short-term programs fit many people's schedules making them an inclusive option.
Con: Without proper organization, you may be 'gap filling' if there is no long-term plan. This means that the impact of your placement could be questionable.
In a short-term volunteer program, volunteers provide service to a community on a short-term basis and/or focus on the cultural learning experience. These programs can be for-profit or not-for-profit. These days, short-term/intercultural placements make up the vast majority of volunteer abroad programs.
Generally, short-term volunteer programs:
Range from one week to three months.
Do not require volunteers to have specific educational or professional qualifications
Are the most common types of overseas volunteering programs available.
Long-term volunteering
Pro: Volunteers usually work very closely with local people on long-term issues. This gives you the chance to potentially see your impact on big, difficult issues.
Con: Finding the time to commit to long-term programs can be difficult for those with family, school, and work obligations.
The focus of most long-term volunteer placements work is maintaining continuity for maximum impact. These programs often involve some kind of skills transfer and may require volunteers to have specific educational or professional qualifications. These can often take the form of fee-paying volunteering placements, but also free volunteering projects that you organize independently.
Long-term volunteer programs tend to:
Require volunteers to have specific educational or professional qualifications or provide training to support volunteers in developing the requisite skills.
Depend on the transfer of required skills and knowledge to individuals and groups over a longer time period e.g. six months or more.
Involve higher-level and/or supervisory duties given the volunteers familiarity with the project and its goals.
4. Evaluate the aim and goals of each organization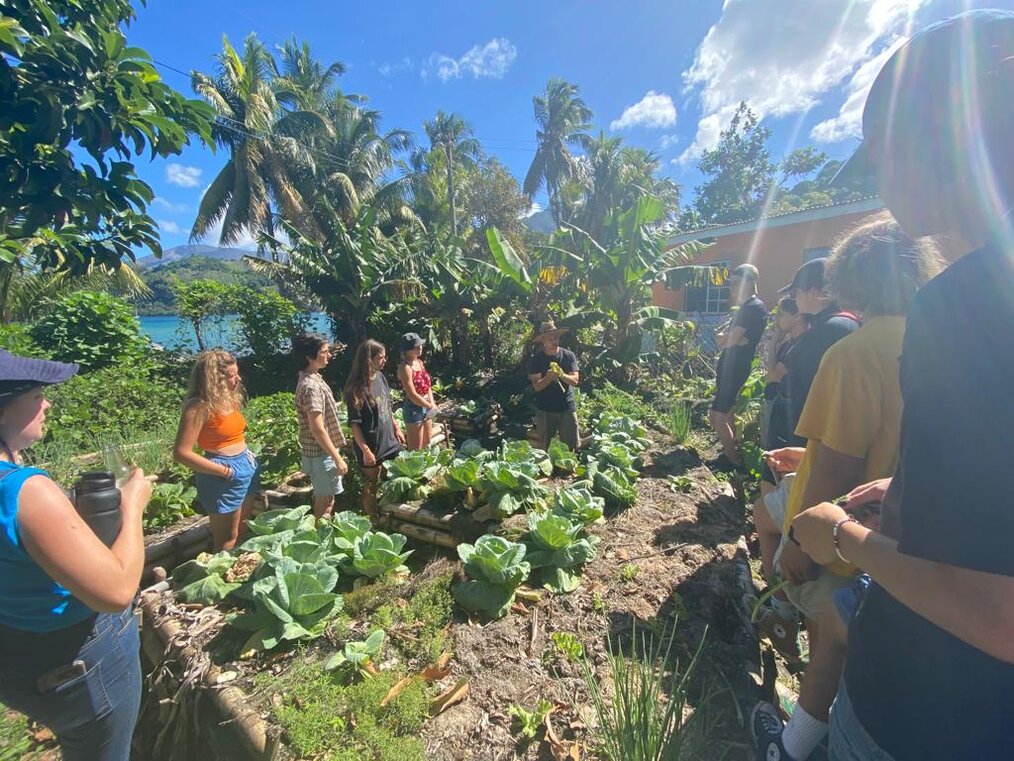 As you consider and compare volunteer opportunities, keep your eyes out for each organization's primary goals. These are usually set out in the organization's mission statement and help provide a quick overview of its ethos.
Effective non-profits work boils down to three basic tenets.
Projects are implemented based on a need identified by the local community.
Projects recognize the value and impact of local resources and knowledge.
They make use, where necessary, of outside expertise to strengthen the capacity of people in the local communities.
If the program can show that the needs that are being addressed are those that the local people themselves have identified, the assistance that you provide is something that is more likely to be of genuine use to them.
Most groups featured on Go Overseas will provide a mission statement at the bottom of each volunteering program listing -- use this to assist you in getting some idea of what the organization aims to achieve and the methods it uses to do so.
Contact the organization to ask more specific questions that you have (you might find these questions to ask yourself and the volunteering organization helpful), and read their other promotional literature carefully (leaflets, brochures, websites, etc).
5. Determine if the organization is ethical and impactful
Many volunteer placements involve placement fees, whether it is to cover transport costs to the destination country or to pay for project upkeep and support. If the organization is not covering all your costs, be sure to get an accurate account of what the total price will be and how your money is spent. For example, how much goes toward overhead and administrative costs? How much goes directly to the host project or community? How much is spent on training for volunteers and in-country staff?
Make sure that you are happy with the answers before making a final decision and look out for any hidden costs that might be included in your volunteering fees. If you are fundraising in your local community to try and cover costs, it may be important to have these figures to share with people who make donations.
It is also important to investigate whether your prospective program operates under an ethical framework that puts the community at the forefront. Some volunteer programs can inadvertently exploit the populations they are trying to help so dig deep into the safeguarding undertaken to protect all individuals and animals involved.
Read more: How Do Communities Abroad Benefit from International Volunteers?
6. Understand how the organization screens and uses volunteers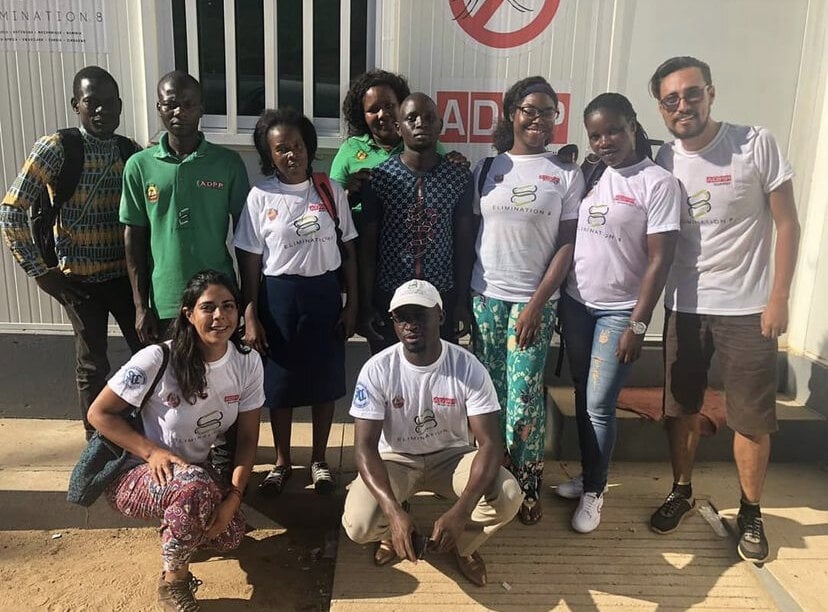 Does the group or program you're considering require that volunteers have specific educational or professional qualifications, and if so, do you meet these requirements? Do they have other prerequisites such as age limits, religious beliefs, previous work experience, and so on? Are background checks required for working with vulnerable people?
Read more: Think Carefully Before Volunteering with Orphanages Abroad
Many of these questions will be directly answered in the program listing but be sure to follow up with the organization to clarify that you meet all their requirements.
Ask for a job description that clearly states the amount of work you will undertake, the hours that you will work, who you will work with, and the organization's expectations for a volunteer in your role. A detailed job description may also help ensure that your work has been properly planned by the organization and that there is a need for your assistance.
This, of course, shouldn't stop you from being flexible while on the job but is rather a means to ensure that the organization is serious about the work you will be doing and can help offer you a sense of what you can hope to achieve during your time there. What's more, it can give you a better idea of what the organization is looking for -- a key factor in helping you be the most effective possible during your volunteering placement.
7. Learn about what's included
Depending on the project, your fees may cover everything you need or may just take care of the bare necessities. Knowing what's included will help you plan to bring extra money or supplies.
Some important questions to ask about program benefits include:
Support: Is it available 24/7 in-country? What plan is in place for emergencies or injury? Is it also available pre- and post-departure?
Accommodation: Are rooms single or shared? Is there running water and electricity? How is the wifi coverage? Will bed nets be provided in countries with mosquito-borne illnesses? Are there cooking facilities?
Meals: Are all included or will you have to handle some on your own? Are dietary restrictions catered to? When are meals served?
Insurance: Will you be covered by the program's insurance or will you need your own? What does the provided insurance cover?
Transportation: Is airport pick-up and drop-off included? Is all in-country transportation covered?
Training: What topics are covered? Useful areas highlighted by former volunteers include language skills, an introduction to development issues, culture and customs of your destination country, project information, anti-racism training, guidelines on living and working in an intercultural environment, and conflict resolution.
Just as the program should be transparent with their spending, they should also be clear and honest with potential volunteers about living conditions, the sort of work they will be doing, and the impact it has on community development.
8. Connect with past volunteers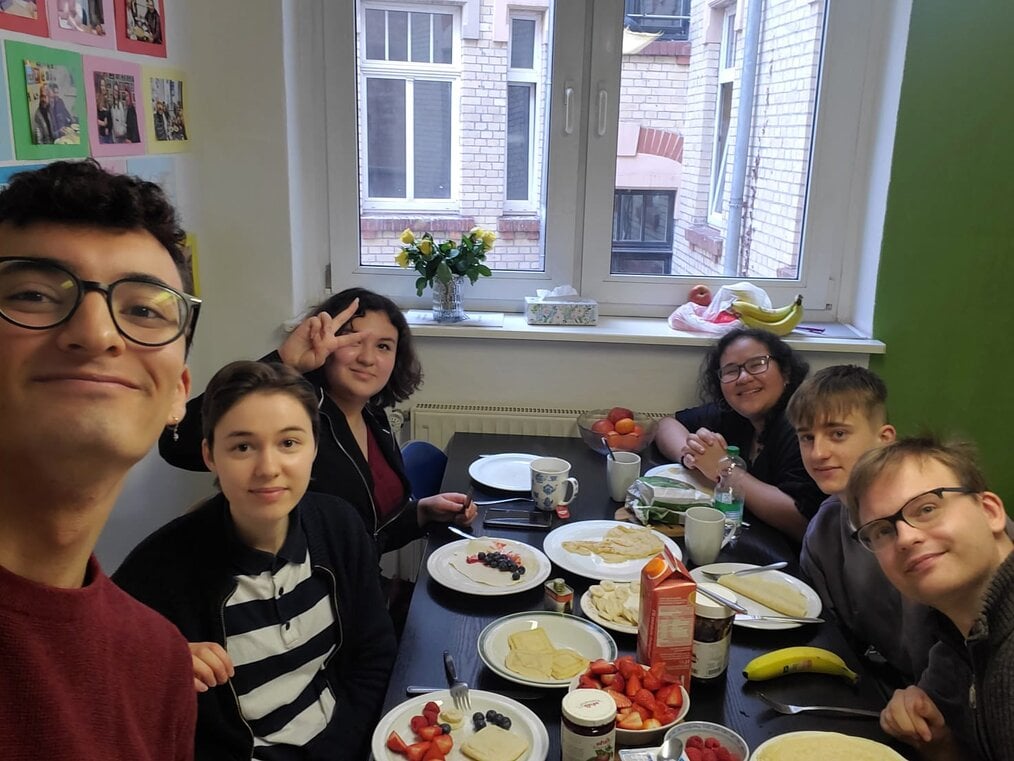 If your prospective volunteer organization is reputable, they'll have no problem putting you in contact with former volunteers who have worked either on the project, in the area, or even just with the organization. These people can provide useful advice on the work you may be involved in, the ethos of the program, and what they found useful to bring with them when they went overseas.
If you're uncertain how to contact alumni, consider asking a question on the program page here on Go Overseas. Alumni from that program will receive an email and can connect with you to answer your questions. Alumni interviews and reviews on GO are also helpful for painting a more complete picture of what to expect.
For example, Clara participated in Volunteer Programs Bali's teach abroad program and had this to say:
"The staff is super helpful and planning the lessons and teaching is a lot of fun as you get to do a lot of creative learning and see the happiness in the kids. I also met some amazing people through the program.
User reviews give honest feedback about the program and the overall experience. Just like product reviews on Amazon can be helpful when making a decision on your purchase, GO alumni reviews are from real participants who can tell you what they liked and didn't like about a particular volunteer program.
separator_solid
---
Find your best fit
Ultimately, one of the best things about volunteering is how broad it is: you can quite literally find volunteer placements in every possible subject and professional area, giving you a chance to use your passion and experience for the greater good.
Armed with an idea about the types of volunteer opportunities out there and how you can evaluate them, you are now ready to dive into the volunteer abroad resources here on Go Overseas and find your perfect volunteering placement abroad.
Continue exploring the ins and outs of volunteering abroad: