As a queer woman preparing to study in Sweden, much of my pre-departure research centered around learning everything I could about LGBTQ+ culture in Sweden. I wanted to know if Sweden was actually the gay utopia everyone claims it to be.
Well, with every Google search I did, I began to grow more excited at just how gay with a capital G my life could be as a queer student in Sweden. I saw vibrant photos of World Pride Parades in Stockholm. I read articles about just how safe it is for queer people to travel in Sweden. I learned about the queer nightlight scene in places like Gothenburg. As I learned more, I envisioned Sweden would be such a place to pave its streets with rainbows.
Now with one year under my belt as an American LGBTQ+ student studying in Sweden, I have come to learn, at least for me, that the real rainbow magic of Sweden doesn't come from its queer nightlife or Pride parades, but rather, it comes from just how normal life can be for a queer person.
To learn more about what exactly makes Sweden such a great place for LGBTQ+ students to study abroad, keep on reading.
1. A Place to Feel Safe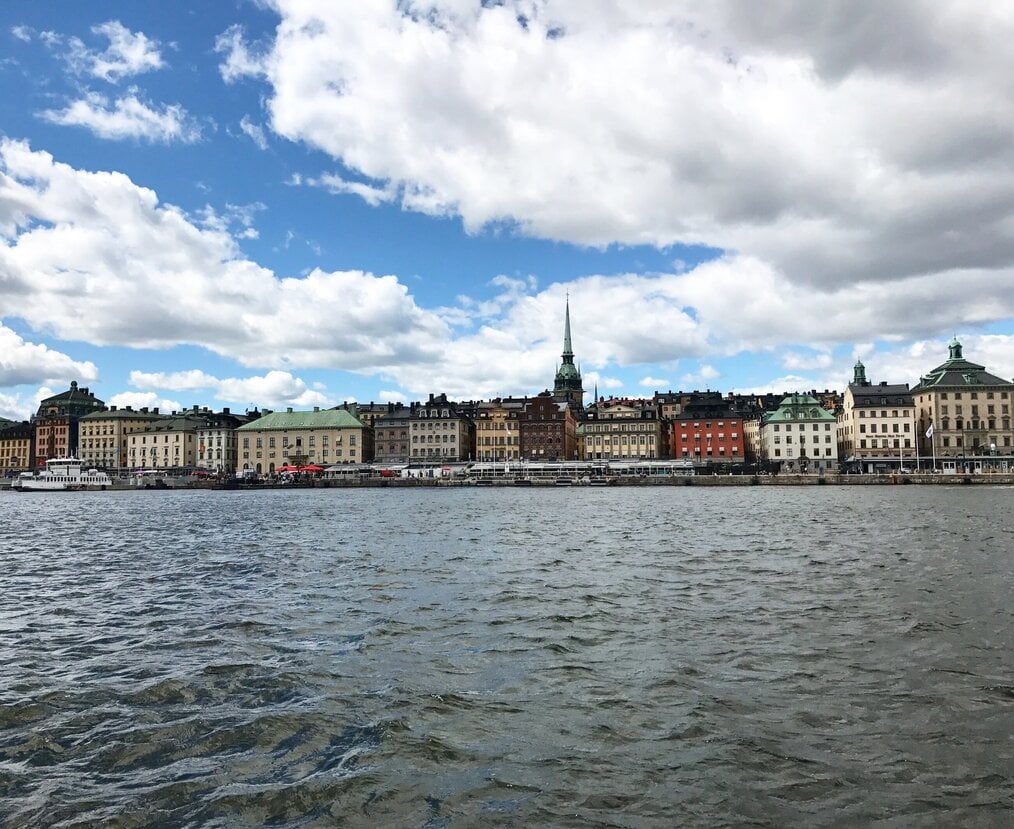 In 2019, Sweden was deemed the safest country in the world for LGBTQ+ people to travel by the "LGBTQ Danger Index".
When LGBTQ+ people make their travel plans, it is often with safety at the forefront of our minds. With some countries still criminalizing homosexual relationships and/or behavior, it's important to determine before we travel what precautions we must take. We have to ask, can we be out and proud, or do we have to tell our Airbnb host that our partner is just our good friend?
However, as an LGBTQ+ student studying abroad in Sweden, you'll be able to sleep soundly knowing there is no place safer that you can be. With your safety secured, you'll have the time and energy to focus on your personal and academic development.
Read more: 8 of the Most LGBTQ-Friendly Study Abroad Destinations in the World
2. A Place to Be Supported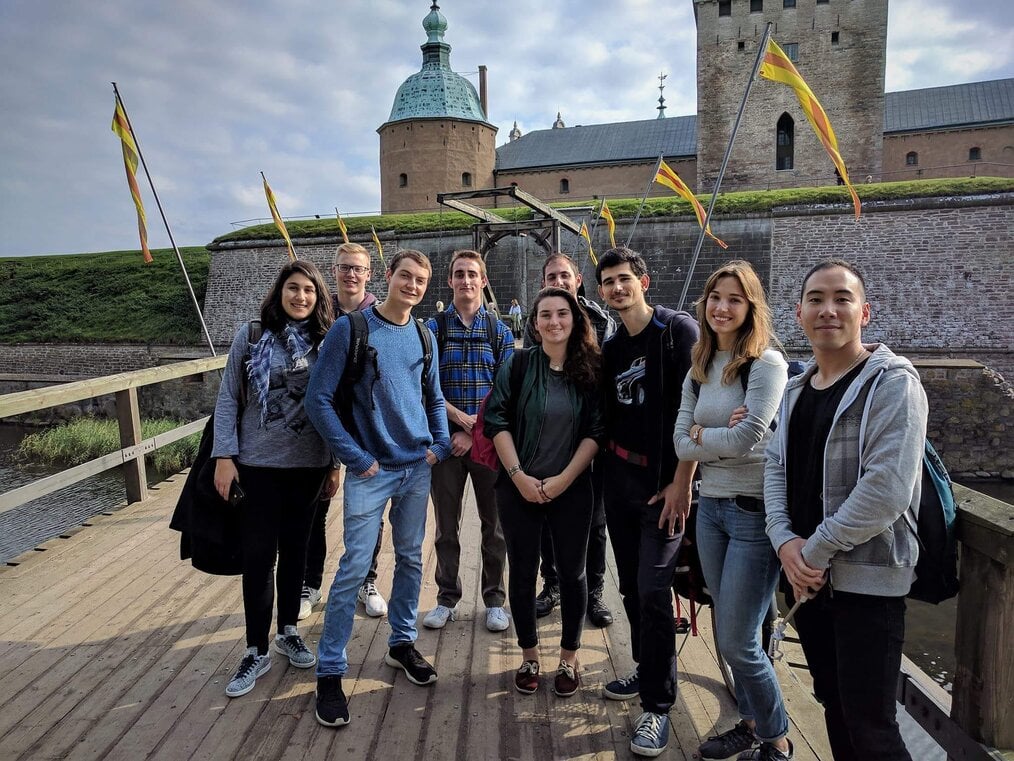 In a 2019 study from Eurobarometer, 98% of Swedes believed that gay and bisexual people deserve the same rights as heterosexual people, with 92% in support of same-sex-marriage, the highest support among European Union countries. That's pretty remarkable, especially when compared to the US, where in 2020 only 67% of Americans believed same sex marriage should be valid in front of the law.
However, as an LGBTQ+ person considering studying abroad, know that Sweden not only talks the talk, but it also walks the walk. It has codified its support of the LGBTQ+ community into law, ensuring that queer individuals are ensured the same rights as everyone else.
Here's a quick timeline of the history of LGBTQ+ rights in Sweden:
1987: discrimination on the basis of sexual orientation was been banned
1995: same-sex couples could register for partnership benefits
2003: lesbian and gay couples are allowed to petition for adoption
2005: lesbian couples recieve equal access to IVF and artificial insemination
2009: same-sex marriage is legalized, and discrimination on the basis of gender identity or expression is banned
2013: transgender individuals can legally change their gender without undergoing sex reassignment surgery or hormone replacement therapy
3. A Place to Be Better and Do Better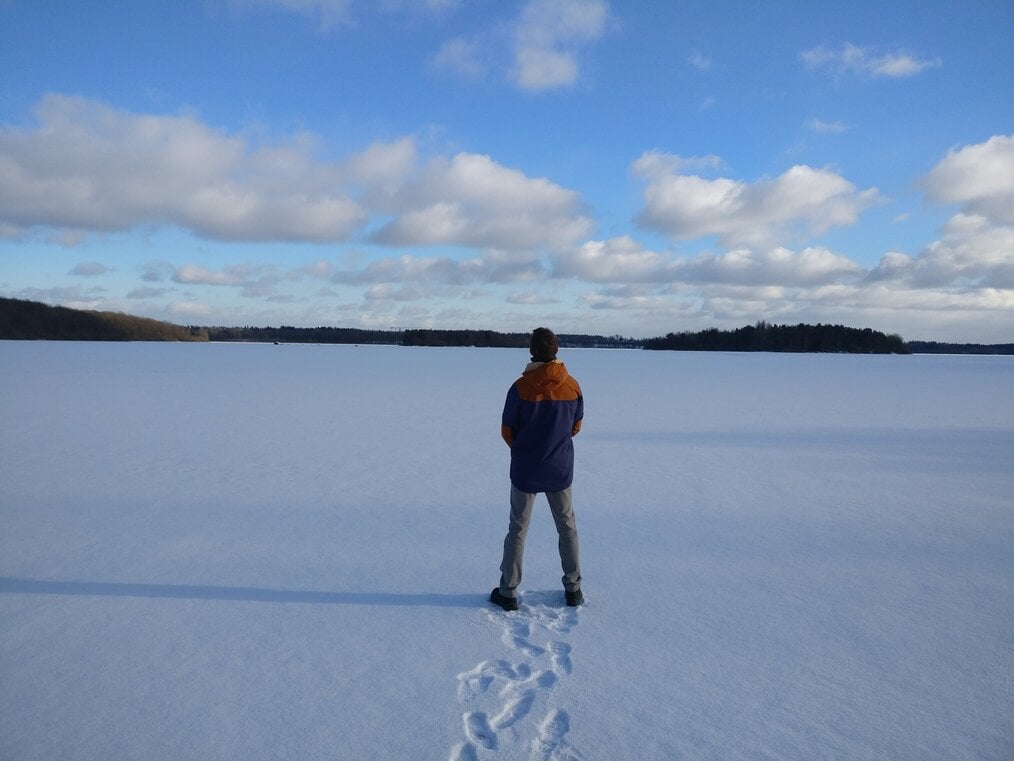 Although Sweden is considered a country with some of the most progressive LGBTQ+ laws in the world, that is certainly not to say there is no room for improvement. Sweden has worked hard to destigmatize and protect lesbian, gay and queer partnerships; however, it has much more work to do when it comes to ensuring the same rights and protections for the transgender community.
Though in 1972 Sweden was the first country in the world to legalize gender change, transgender individuals were only allowed to do so post sex-reassignment surgery and after being sterilized. It wasn't until the 2013 law, where transgender individuals were allowed to legally change their gender identity without requiring sex reassignment surgery, hormone replacement therapy or sterilization.
In 2018, the Swedish Parliament approved delivering financial reparations to the estimated 800 transgender individuals who were forced to undergo sterilization and sex reassignment surgery in order to legally change their gender.
If you are an LGBTQ+ student considering studying in Sweden, it is important to know that the country is not perfect. As illustrated above, it has only recently made strides to right the wrongs it painfully inflicted on the transgender community, and even still, there is so much work to be done.
However, with a commitment to equality and the hard work of LGBTQ+ rights groups and activists, Sweden is striving to do better and be better, and as a LGBTQ+ student in Sweden, you can choose to be a part of making Sweden better, too.
4. A Place to Be Proud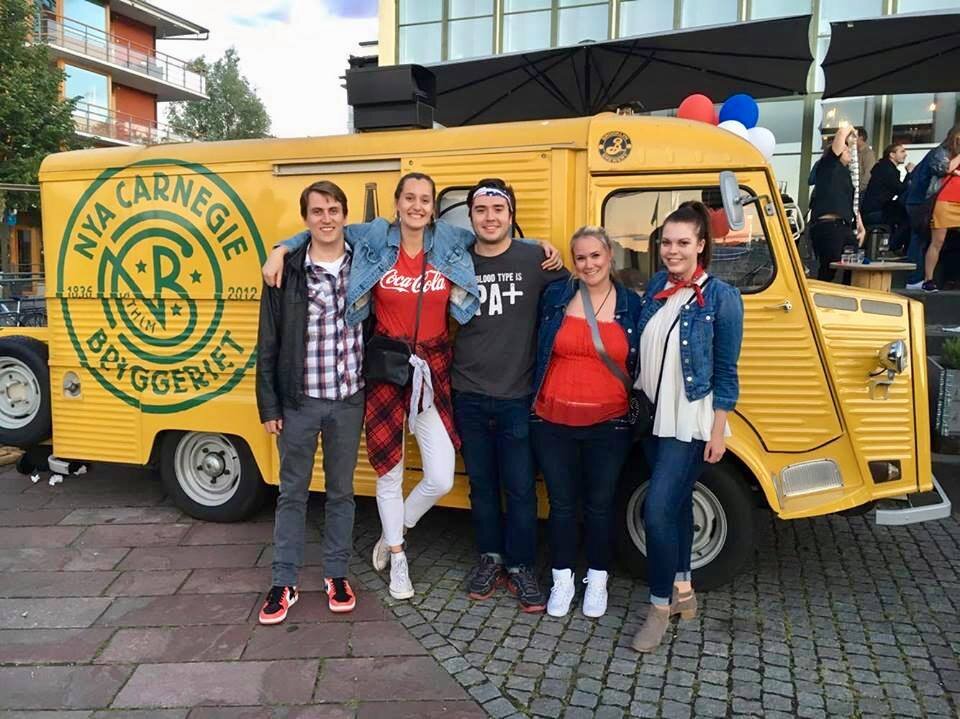 If you choose to study in Sweden you may be sad to find that the roads aren't actually paved in rainbows. But don't worry, Sweden still makes sure the LGBTQ+ community has plenty of spaces where one can wave that rainbow flag with pride.
Sweden has hosted Europride three times, and is next on the list to co-host World Pride in 2021 in Malmö and Copenhagen. But that's not all. Over 30 other prides are held across Sweden throughout the year, including Sápmi Pride which celebrates the LGBTQ+ community in the Swedish indigenous community. Stockholm is also home to Scandinavia's biggest Pride festival, and supposedly, Sweden's largest annual event.
And even if you aren't into the usual glitter and flamboyance of Pride festivals, there are subtler ways to find community and feel affirmed in your queer identity. Most cities have a LGBTQ+ community center that offers events to learn and meet with other queer identified individuals, and many universities do, too.
5. A Place to Be All Parts of You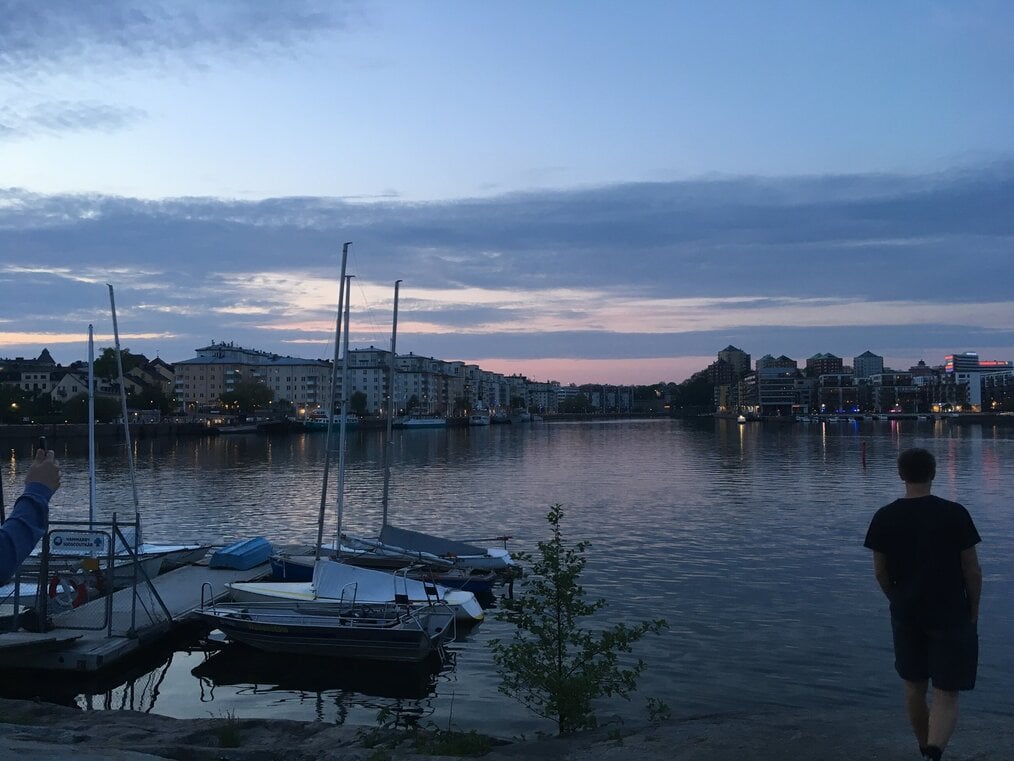 Many LGBTQ+ students come to Sweden excited to know that we will be able to celebrate our queerness in ways we haven't been able to before. For many of us, we come from homes or communities where we cannot live authentically as ourselves, whether it be due to fears of social isolation, discrimination, or our phsyical safety.
However, what makes Sweden so great is not the overt ways it celebrates Pride, but rather, the culture of inclusivity and acceptance it has created- where you are free to be you, every part of you. Your gender identity or sexual orientation is just one facet of the many things that make you, you.
Swedish Pride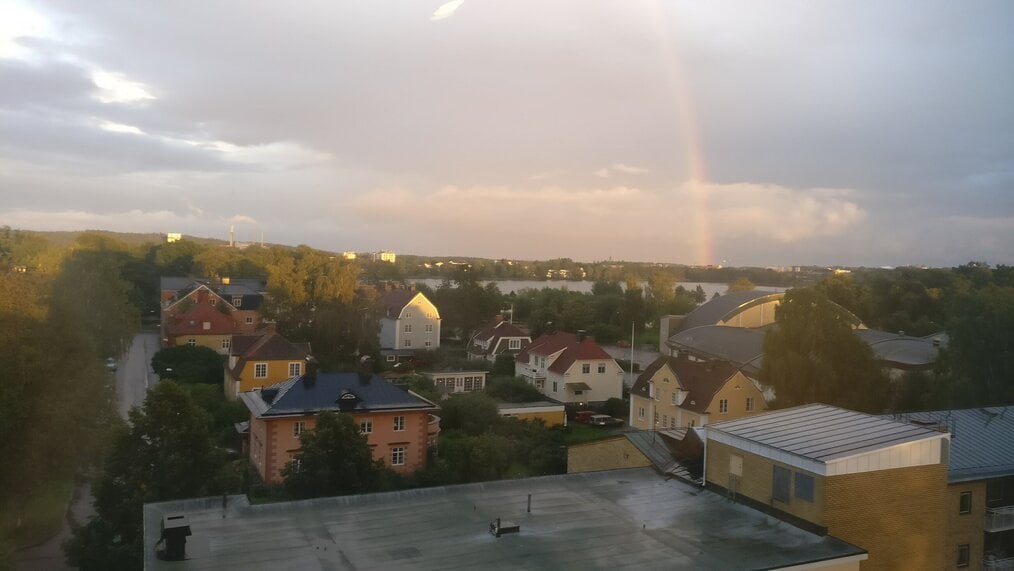 As an LGBTQ+ student studying abroad in Sweden, you are protected, supported and celebrated in your queer identity. You will have plenty of time to focus on the things that really matter to you, such as sampling all of the must-try foods and studying anything from sustainability to design. As a queer student in Sweden, you are first and foremost just that-- a student.
Read more: How to Study Abroad in Sweden in English
So if you choose to study in Sweden, you will get to experience what it's like to live in a place where your identity isn't political, where your human rights are guaranteed, and your queerness is just another thing of the many things that makes you you.