Study Abroad
Where to Study Abroad in Spain: Madrid vs Barcelona
If you're having trouble deciding between studying in Madrid or Barcelona next summer or semester, compare these pros and cons of studying in each.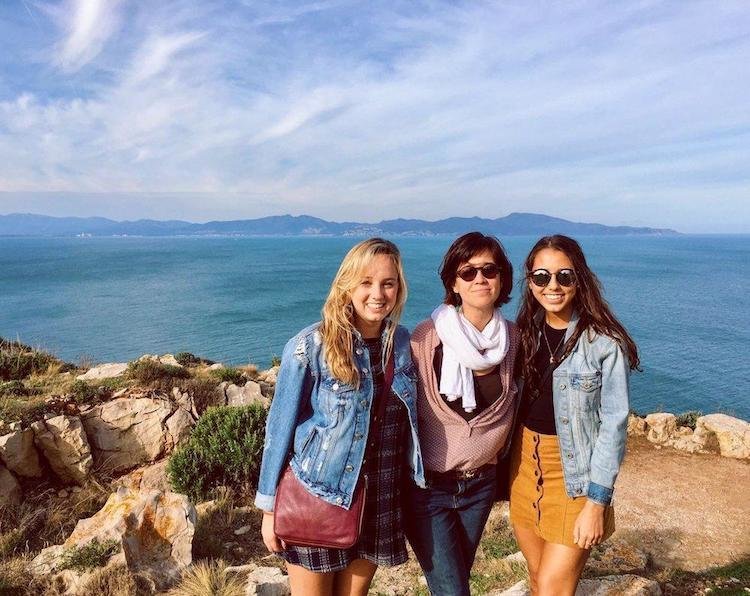 Spain is a country of late nights, ancient castles, endless paella, tangy sangria, and a combination of Atlantic and Mediterranean coastline. It consistently ranks as one of the most popular places to study abroad, particularly for language students. And what better place to study Spanish than in Spain, its country of origin?
There are over 20 Spanish-speaking countries, making Spanish one of the most widely used languages in the world. Fluency in Spanish is incredibly useful, and Spain allows you total immersion in both language and culture. It also opens up a number of travel opportunities, as you're right in the heart of Europe.
But deciding to study in Spain is just the beginning – now you have to choose where you'll be based. Spain is packed with interesting cities and reputable universities, so your options are numerous. Do you head for the bright lights and museum culture of Madrid, or opt for the sunny beaches of Barcelona? Both cities have their own unique charms, so it can be tough to choose.
You should study in Madrid if you...
Like the hustle and bustle that comes with living in the big city.
Don't mind changing seasons.
Want to be immersed in a familiar Spanish accent.
Long to explore not only the awesome cities within Spain, but have easy access to travel around all of Europe.
Prefer a more cosmopolitan and international vibe.
Enjoy living near water (in this case, the Mediterranean).
Desire to be surrounded by impressive architecture.
Don't mind being immersed in Catalan culture.
There are tons of more details to consider before you choose your Spanish study abroad destination. Here we provide the complete lowdown on both Madrid and Barcelona so you can decide which place is best suited for you.
Background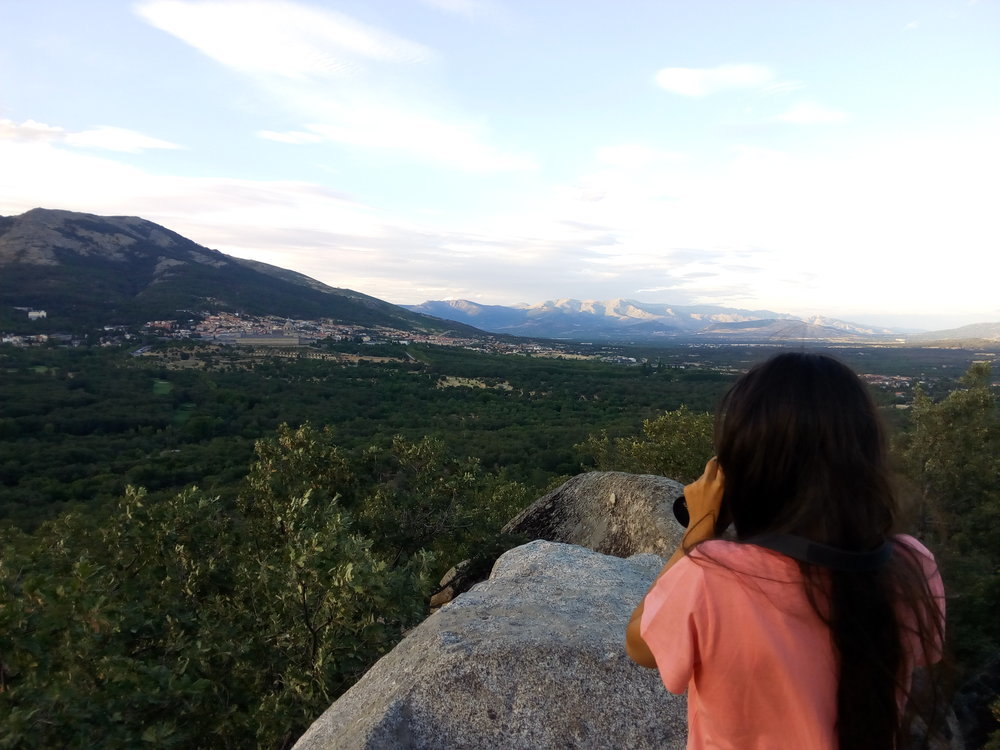 Population, Climate and Location
As the capital of Spain, it's fitting that Madrid would have the largest population, with roughly 3.2 million people living there. Madrid is centrally located, which means you have easy access to the rest of Spain, and the Madrid-Barajas airport also brings Europe to your doorstep. The downsides of Madrid's location are the cold winters (with occasional snowfalls) and hot summers. The average high in January hovers around 50 degrees Fahrenheit, while July consistently sees highs of nearly 90 degrees.
Madrid, on the other hand, sits on a high plateau and is very landlocked, which makes its weather more extreme.
Conversely, Barcelona may not be the capital of Spain, but it is the 4th-most visited city in ALL of Europe. It's the capital of the Catalonia region in the northeastern corner of Spain, and holds the title of Spain's second-largest city, with about 1.6 million inhabitants. Barcelona's appeal lies in its location – right on the Mediterranean Sea, and surrounded by mountains. The seaside gives Barcelona a more temperate climate. The average high in January is 56 degrees; in July it is a slightly milder 81. Barcelona also has an international airport, which is only 14 kilometers from the city center.
Cost of Living
Madrid and Barcelona are neck-and-neck when it comes to cost of living, though Barcelona probably comes out a little bit cheaper. According to the Mercer's cost of living survey in 2012, Madrid ranked #78 in a list of most expensive cities in the world, while Barcelona took the #85 spot.
A one-bedroom apartment in the city center will run you about €700 in Barcelona, but in Madrid it's closer to €800. Grocery prices are similar in both cities, but Madrid has slightly lower prices than Barcelona. For example, a kilo of apples is about €1.54 in Madrid, but €2.00 in Barcelona. However, prices will fluctuate depending on where you shop.
There are parts of Barcelona that are flooded with beach-loving tourists and thus more expensive than Madrid. Avoiding steep costs largely depends on how to choose to spend your time in the city.
Best Universities in Spain
There are plenty of universities to choose from in both cities, so you have the luxury of picking a school based on your area of study or just based on whichever study abroad program in Spain you prefer. Keep in mind that if you're interested in language studies, you'll find two primary languages in Barcelona: Spanish and Catalan, the latter of which is understood by 95% of residents in Barcelona, but not widely used outside of Catalonia.
Madrid
Universidad Nacional de Educación a Distancia (UNED), the largest university in the country, has its headquarters in Madrid, and offers 27 courses of study for bachelor's degrees. Spain's top technical university is also in Madrid, the Universidad Politécnica de Madrid. For economics, law, or business administration, check out the Universidad Carlos III de Madrid, which is nationally and internationally ranked among both public and private universities.
Barcelona
The most well-known university in Barcelona is the University of Barcelona, considered to be one of the best schools in Spain. It's famous for its research, but has a range of 75 undergraduate programs available for study. Polytechnical study is represented by the Polytechnic University of Catalonia. For the business-minded, there are several business schools to choose from, mostly privately-owned.
Things To Do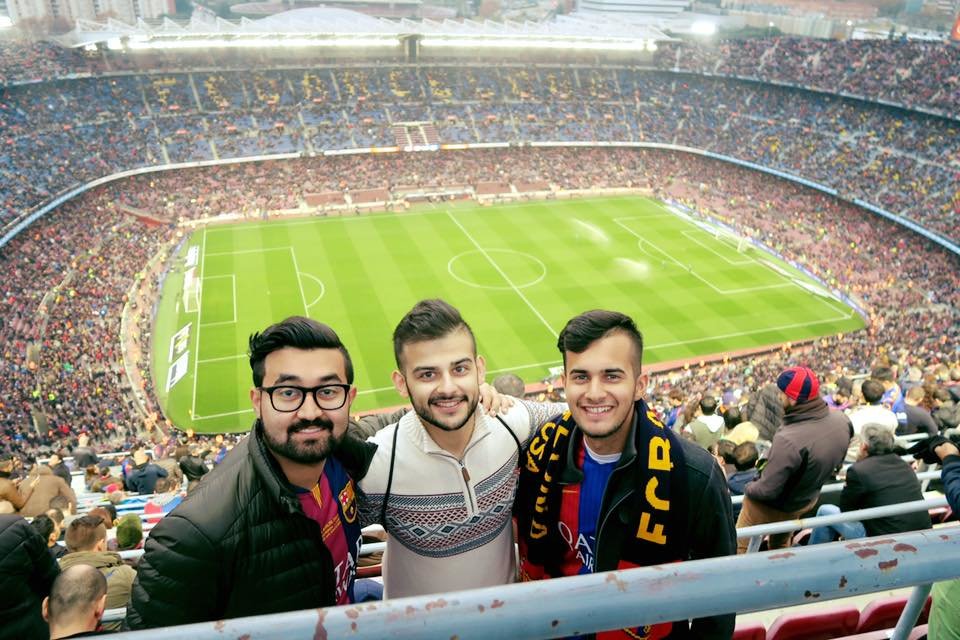 Both Madrid and Barcelona have their fair share of annual festivals, delicious food, and things to see and do. Transport is comparable, with metros, buses, and railways available in both cities. As a whole, Spain is famous for its amazing nightlife - you won't be bored in either of these cities. Don't be surprised if your dinner schedule gets pushed back til after 10pm, you don't actually get around to the discotheques til way past midnight, and your bedtime is sometime after sunrise.
Both cities are very picturesque, so don't forget to bring your camera and batteries along!
Madrid
When studying abroad in Madrid, start your fun at the Parque del Retiro, 350 acres of green space in the city. You can rent paddleboats, enjoy a picnic, or just walk around and admire the many sculptures in the park. If museums are your thing, Madrid's got you covered. In the capital, you can find the 'Golden Triangle' of art museums: the Prado, Reina Sofia, and Thyssen-Bornemisza. For about 15 euros, you can buy a pass that allows you to visit each museum once over the course of a year. For just under 40, you can purchase unlimited access for one year. The Madrid Tourist Card is also an option, allowing you to visit 50 different attractions for a fixed fee, though it's limited to a maximum of 5 days.
Sports fans can join the city of Madrid in supporting Real Madrid, the famous local football (soccer) team. If that's not your thing, the shopping and nightlife in Madrid is endless. Madrid is also conveniently located near the cities of Toledo and Segovia, perfect for fun day or weekend trips.
Related: How to Study Abroad in Madrid on a Budget
Barcelona
I can't mention Barcelona without talking about Antoni Gaudi, the Gothic-modernist architect responsible for the perpetually unfinished Sagrada Familia church and aesthetically-pleasing Parc Güell. Gaudi's creations look like something out of an odd fairytale, all twists and turns. There's also Las Ramblas, a series of pretty pedestrian streets lined with shops, cafes and street performers. It's great for people watching, but prices are inflated. Though Barcelona does have many museums, none are nearly as famous as those offered in Madrid, save for the Picasso Art Museum. Not too far away you'll find the Dali museum, Figueres, which would also make for a fun day-long getaway!
Barcelona's football team is FC Barcelona, and fans are just as crazy here as they are in Madrid. Failing that, there's always one of Barcelona's top selling points – the beach. Go early and go often!
When making the choice between Barcelona and Madrid, it really comes down to one thing: location, location, location. Both cities have plenty to offer, but Barcelona's got the beach while Madrid has the proximity to the rest of Spain. Whatever you choose, you'll walk away with an unforgettable experience and hopefully an improved grasp of Spanish. And if you absolutely can't choose? Maybe two semesters are in order - one in each city!
Top Rated Programs in Barcelona
Top Rated Programs in Madrid