Gap Year
6 Things I Wish I Knew Before Moving to a New Country by Myself
Whether you're venturing out for a new job, taking a gap year, or giving back as a volunteer abroad, the following pointers are good to keep in mind before moving to a new country.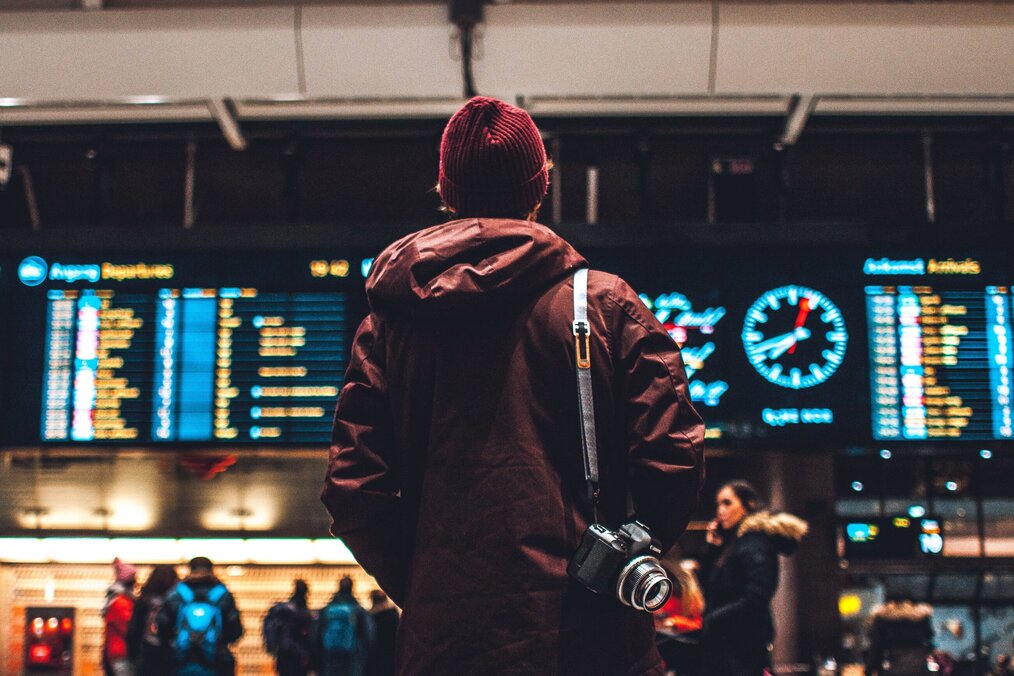 So you have your suitcases packed and your guide book ready. You've triple-checked that you do indeed have both your plane tickets and your passport -- and will maybe check one more time... just in case. Now, you're off to live in a new country for the first time in your life and you could not be more excited!
Cling to that excitement as tightly as you can, because moving out on your own is a big step anywhere, but even more so when you add in oceans and other continents. Whether you're venturing out for a new job, taking a gap year, or giving back to the greater good as a volunteer abroad, the following pointers are good to keep in mind.
As soon as the panic (inevitably) hits and you breakdown in a spectacular manner, take a moment to breathe and then follow these steps.
Before we dive in, it'll be helpful to note, I grew up moving from country to country, all with government support. I did not realize how invaluable this support was until I ventured out on my own! Though this article may wash away some of that bright-eyed optimism, it will also provide you with a more realistic blueprint of how your first few months abroad may go and how to approach certain roadblocks!
Read more: 7 Steps to Prepare for Your Move Abroad - Simplify Your Move Overseas!
1. Prioritize securing safe housing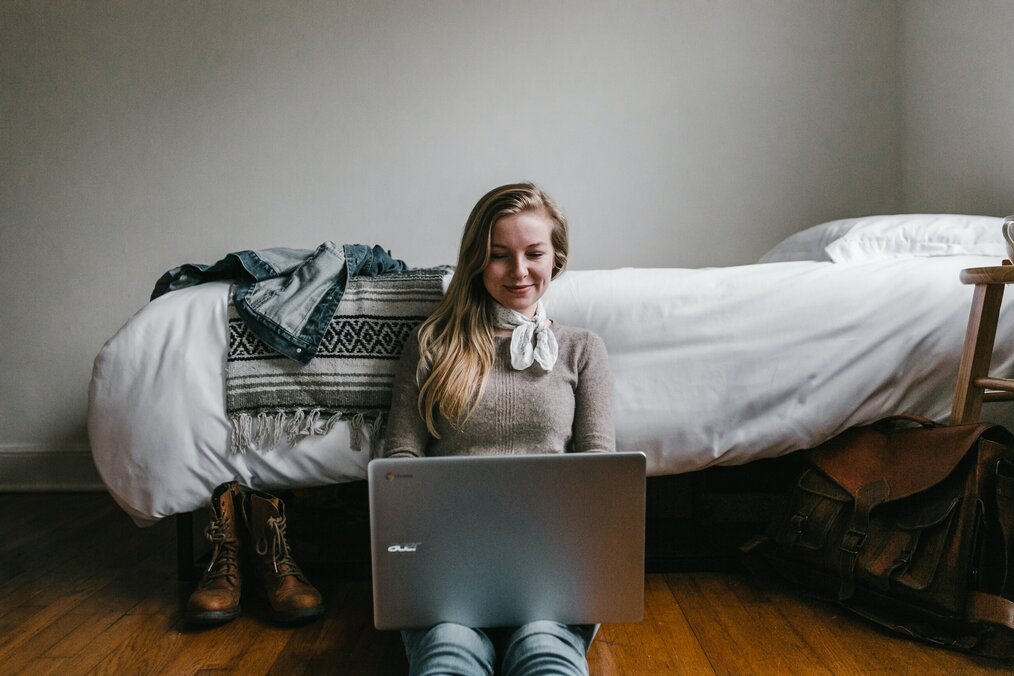 You're in a new country. That local hostel, hotel, or friendly couch will only keep you for so long before you need a (somewhat) more permanent abode. If you're thinking it'll be easy to find a fantastic apartment in the big city, close to all of the major sights and with a steal-of-a-rent, you may want to think again. Those places are more expensive, and you may have to be flexible on where you live to find a place within your budget.
To find housing on your own, you could find a real estate agent (which is, admittedly, a bit of an old school tactic), check classifieds, talk to other expats (nothing like a personal recommendation!), or use one of the many online housing providers out there, like Airbnb.
Other services are specifically catering to folks who want to stay longer -- say, 6 - 9 months longer -- and are ideal for students, teachers on a shorter contract, or for those of you who want more time before you commit to a place. UniPlaces and Study Abroad Apartments are two Europe focused examples of housing providers.
Tips for renting an apartment abroad:
Your first (and sometimes second) month of rent as well as a security deposit will be required when you sign your lease. Figure out ahead of time if you'll be able to write a check from your home bank account, if you can even withdraw that amount of cash, or if there's another way you can pay. Usually a phone call to your local bank asking them to temporarily lift a withdrawal limit is enough to get the cash out of your checking account.
Be sure to have enough savings to cover these upfront costs without resigning to ramen til your first paycheck.
Don't forget about the mundane, yet essential, tasks of figuring out your water, electricity, trash, and internet.
Try to have a local help you organize your housing, especially if there's a language barrier. Their insider's perspective will prove invaluable, and help you avoid potential scams for extra fees ("Foreigner's tax," if you will), that you're in a good neighborhood, and ensure there's no funny business in your contract. If this local is a personal friend who genuinely cares about you, that's even better!
If you're determined to find an apartment on your own, then I would recommend searching through an expat forum. Depending on the country, long term house-sitting may also be an option. TrustedHousesitters and MindMyHouse both list house sitting opportunities internationally.
Whatever you decide, try to avoid Craigslist to find apartments. No matter how friendly that upstanding citizen seems online, do not send them your money. They may try to convince you that the ridiculously low rent they are charging is because they want a trustworthy caretaker. Nothing is free in this world, especially on the internet.
2. Making new friends is tough, but possible!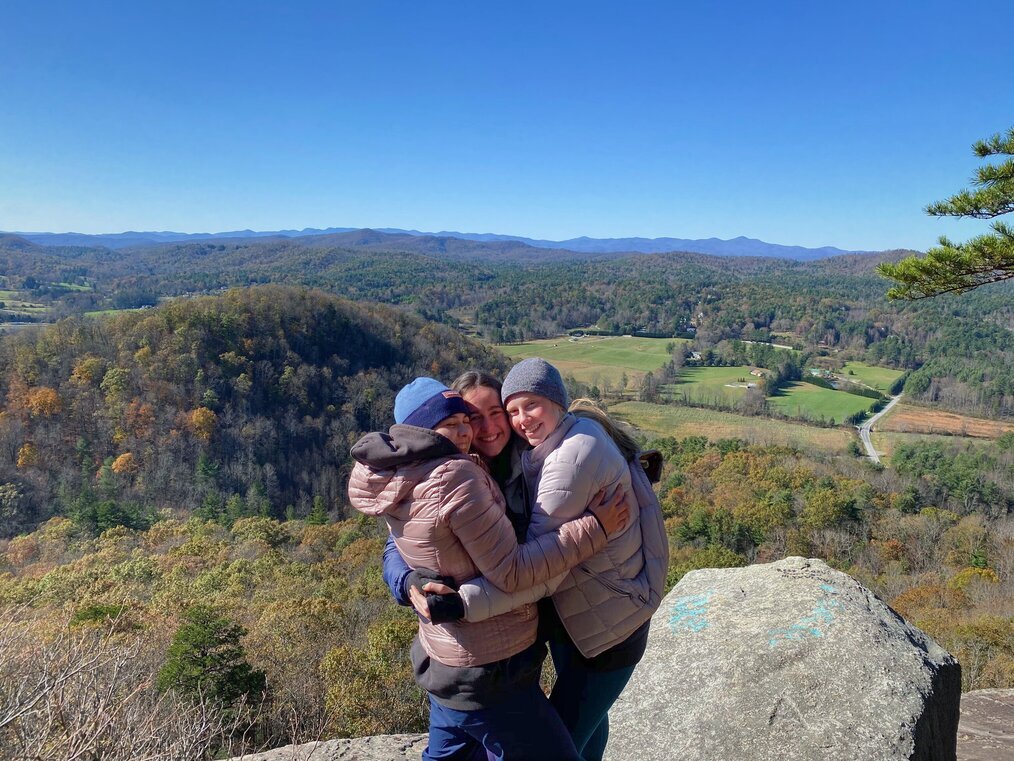 Now that you have a nice, cozy apartment, you'll likely want friends to share in your adventures. The problem is, you don't have the faintest idea where to find that someone.
During your time in high school and college, having a group of friends was relatively easy. You were all the same age, participated in the same activities, and grew up in the same area. You had classrooms and daily interactions to turn strangers into friends. Chances were that you never really had to search for a buddy or two, beyond those initial "Will you be my friend?" conversations we all had in kindergarten.
But making friends abroad looks a bit different. Meeting people in a new city means taking on a whole new approach to friend-making.
Tips for making friends abroad:
Give online friends a whirl. Bloggers are great people to know and tend to be in touch with their community. Do a quick search for people writing about your area and see if you can arrange to meet for coffee. Check for local travel group meetups or expat get-togethers. Of course, make sure to meet up in public areas the first couple of times, for obvious safety reasons!
Join a local organization. Do you like to cook? Ride bikes in crazy hot weather? Climb ridiculously early in order to capture that perfect sunrise? There will be communities of expats and locals who feel the same way. Find a group online with similar interests.
Learn the local language with a language partner: See if there are local language schools that host a language exchange, or search for established ones online.
Join an online expat organization: There is comfort in familiarity and while you're on a grand overseas adventure, it can be wonderful to talk with a group of people from your home country. There are a ton of expat groups online and they tend to organize gatherings and get-togethers.
Take a class in something you're passionate about: Whether it's cooking, language, or dance, you're sure to meet people who have similar interests as you.
3. Pay careful attention to your relationships back home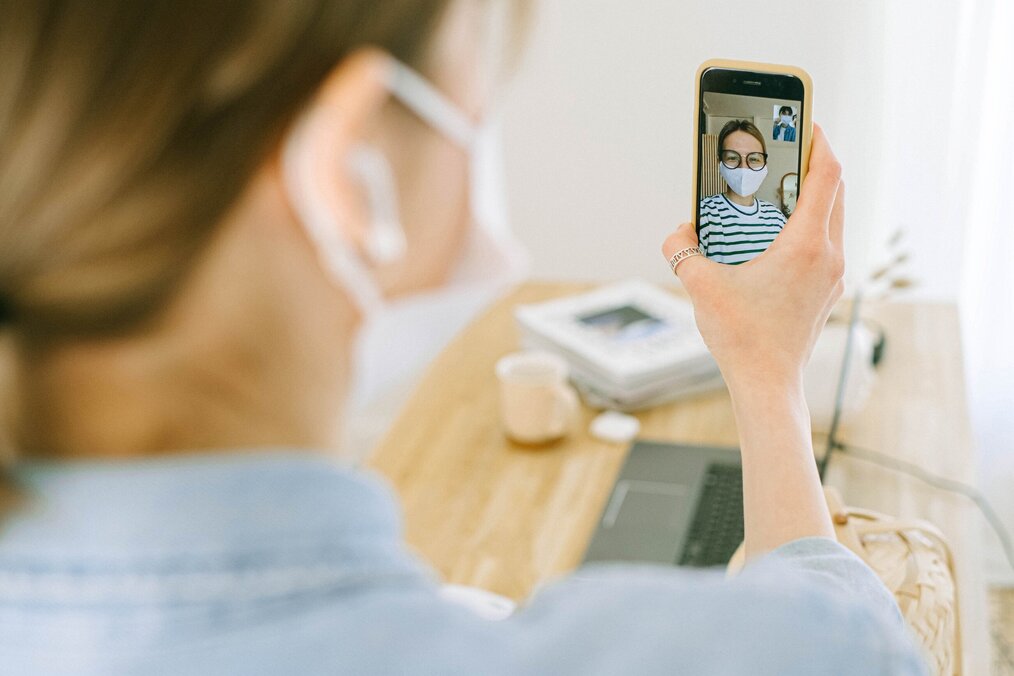 Now that you have both a fabulous pad and a go-to buddy group, you'll want to share the great news with your loved ones back home. With Skype, Facetime, Snapchat, and a whole host of other social platforms, there's no way that you'd ever drift apart from anyone, right?
Well, keeping in touch takes a lot of effort, even without the added difficulty of translating through a new cultural lens. While you happily burble on about the fantastic roast duck at a hole-in-the-wall restaurant down the road, your friends and family back home will be nodding in polite interest.
There are definitely still ways to keep in touch, without allowing travel to place a strain on your relationships.
Tips for staying in touch:
Be patient and understanding. This goes for both you and your friends and family. While you, the intrepid traveler, should be able to express your new life, you should not monopolize the conversation. Your friends and family may be going through a different stage in life and their daily doings matter too.
Carve time to chat with friends and family. Make an effort to schedule a specific time to Skype, or at least make sure you know the time differences well enough so that you're not calling at ridiculous hours.
Share your adventures online! If you're looking for ways to keep everyone updated on your travels, try starting a blog using WordPress or keep friends and family posted via Instagram. Just be sure not to share any private information.
4. You'll need patience when it comes to navigating transportation and foreign bureaucracy
Apartment, check. Friends, check. Strong ties back home, check. Now that you have the basics down, all you need to figure out is how to live in this new country. Keep in mind that there are many countries whose government offices move at a slower pace. This is when you learn patience, young grasshopper.
You'll want to do a victory dance the first time you navigate public transit independently and successfully. It can be a daunting task, familiarizing yourself with all of those zillions of bus routes, carrying correct change in foreign currency, or buying a ticket from the automatic dispenser, with instructions written in what might as well be gibberish.
Tips for traversing your new home:
Be sure to have your visa in order:. Know where the government offices are and know how long a wait each appointment requires. Most importantly though, bring a book, try not to get frustrated at all the red tape, and celebrate with your new friends when it's all over.
Mastering the local transportation: Preparing yourself ahead of time will help you immensely. Metro, bus, taxi, rickshaw, biking -- all of these are important to learn. See if you can purchase a monthly pass or whether you will need to buy a new ticket for every trip. Buy a helmet if motorcycle-taxis are the best way to get around, and definitely make sure that these are safe modes of transportation.
Understand the flow of traffic:. You need to know whether or not the cars will stop for pedestrians or if you will have to play a complicated game of survival every time you cross the road. Especially if you're on a moped or motorcycle, pay attention to how everyone else drives, and do as they do.
5. Getting accustomed to different cultures' etiquette norms takes time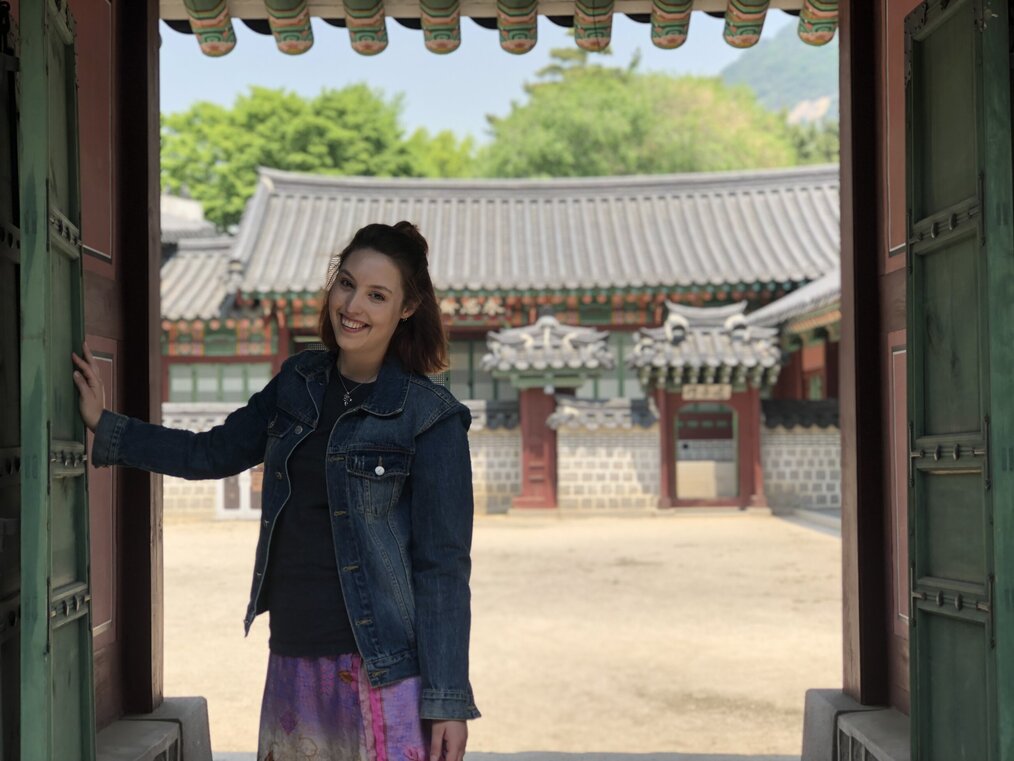 Don't be too afraid of sticking out like a sore thumb -- at least at first. You'll make mistakes, of course, but as long as you exercise common courtesy, read up on the country's etiquette norms, and come abroad with a sense of curiosity and eagerness to learn, you should be fine!
Tips for keeping peace while abroad:
Understand the actions that may offend locals and avoid doing them: Depending on where you are, it may mean not eating with your left hand, showing the soles of your feet, or sticking chopsticks vertically into a mound of rice.
Learn how to greet people and how to share a meal: These are two of the most important lessons you will pick up abroad, and will likely even get you a few new, delicious recipes from living abroad to share with your friends back home.
Look up the local holidays: This will help you navigate the cultural landscape of wherever you live. Having a list might even warn you about impending non-stop fireworks, massive water fights, or celebrations filled with colored powders.
Be a respectful guest: Whatever you do, no matter how disgusting a gift of food or drink it may look, never make a face or actively refuse it. If I can down yak butter tea, so can you. Travel abroad with an open mind!
6. A program can help you organize upfront logistics
Adjusting to culture shock and making new friends can be scary enough on its own, without the hassle of organizing housing, finding a way to support yourself, and dealing with bureaucracy. Sometimes, the best way to spend an extended period of time abroad is to go through a program.
Consider signing up for a gap year abroad program or heading to a foreign country for an extended volunteering stint. This might be the best of both worlds: your program with help out with all of the logistics, and you'll have plenty of time abroad to immerse yourself in a new culture.
There are many programs that can help you get standing on your own feet and ease your transition to life in a foreign country, which may cost you more up front, but will save you a ton of headaches and frustrations.
Ready for the move overseas?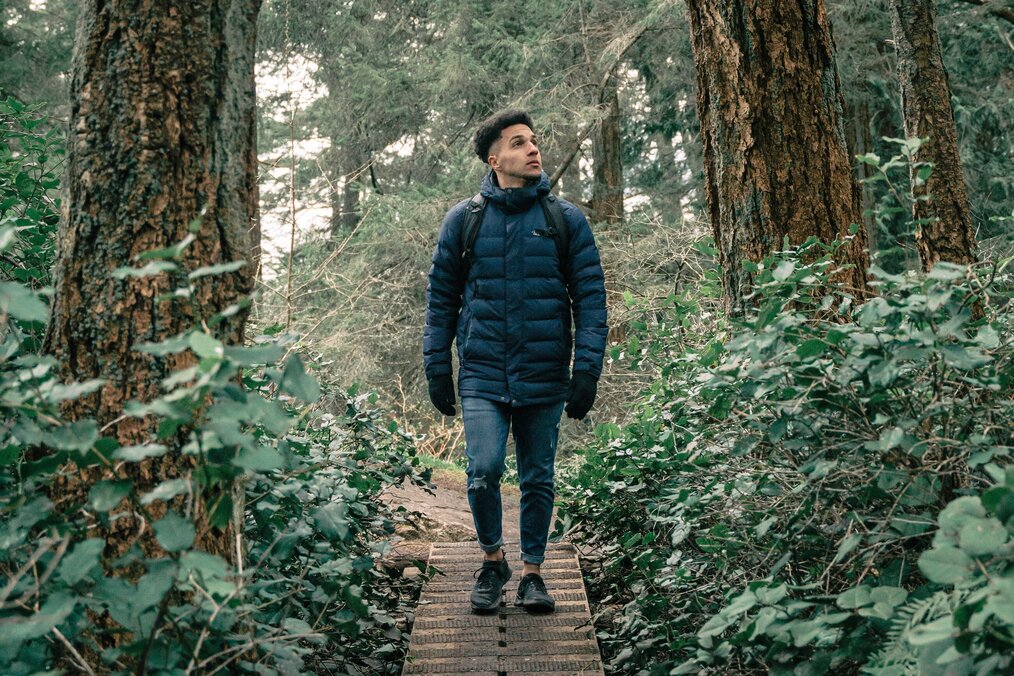 Making the decision to move abroad on you own is an enormous step. It's the perfect opportunity to explore the world, get to know another city, and foster your own independence. Moving abroad will definitely be a challenge, but with the right planning it's completely possible and totally worth it. Follow these tips and you'll have a totally new life in an awesome country abroad in no time.
More articles to help you prepare for life abroad: