Study Abroad
The 8 Best Cities to Study Abroad in New Zealand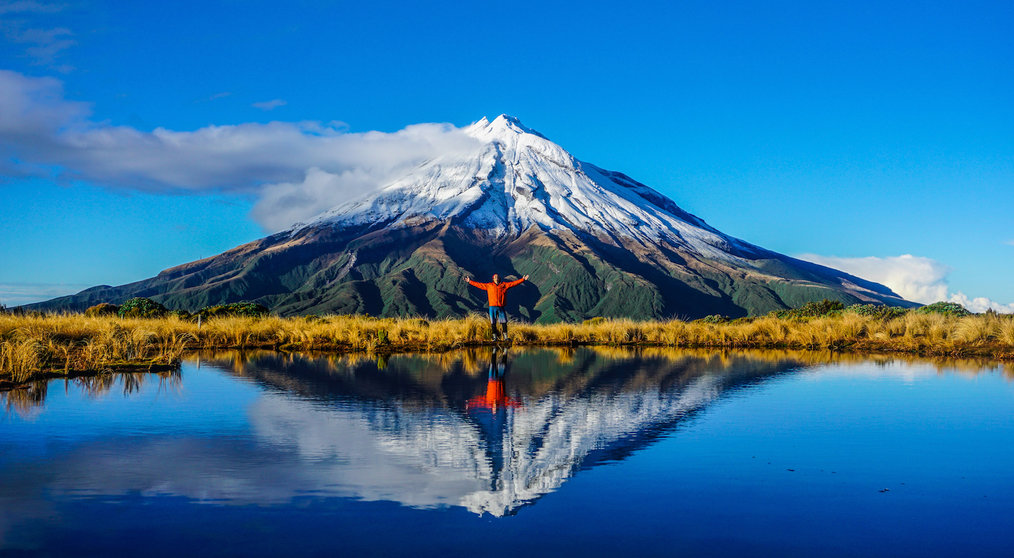 With welcoming English-speaking locals, unique animal inhabitants, eclectic cuisine, bursting culture, and several reputable universities, it's no wonder that so many students choose to study abroad in New Zealand.
But because the country has two separate islands and many well-known cities, it is understandable for you to feel some uncertainty when attempting to pinpoint the exact New Zealand city for your study abroad experience.
To make things a little easier during your selection process, we've included the below list of some of New Zealand's best cities for studying abroad. As you'll see, there's a city on the list for just about every personality type and special interest!
Auckland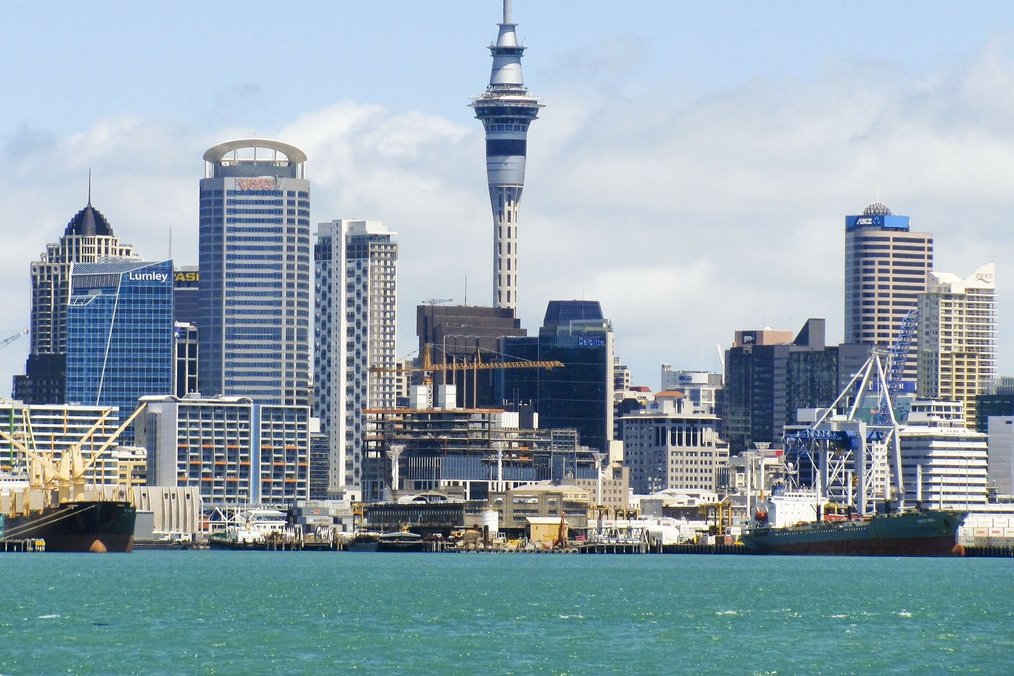 Over one million people reside in Auckland, making it New Zealand's most populous city. Further, it is home to the world's largest population of Polynesian individuals, and its Māori inhabitants are a big part of its culture and history – thereby making Auckland an ideal city to learn more about New Zealand's native Māori culture.
So why have so many additional students flocked to Auckland in more recent years? Well, for starters, it is one of just a handful of cities worldwide to contain harbors on two distinct bodies of water. Even those of you studying environmental management, marine biology, and underwater basket-weaving have plenty to love about Auckland.
In addition, Auckland presents several world-famous modern attractions to enjoy between classes, like the iconic Sky Tower. The top of the 60-story Sky Tower offers one-of-a-kind, panoramic views of the city and far beyond, which will make for awesome photos to send to loved ones back home. And, if you're feeling especially adventurous, you can even bungee jump from its peak (a definite bucket list-worthy thrill)!
Hamilton
Located in the Waikato region of New Zealand's northern island, Hamilton is known for its stunning botanicals and booming nightlife. The Hamilton Gardens, which line the notorious Waikato River, present mesmerizing walking routes for when you're in need of a tranquil study break. And, you certainly don't have to be a professional botanist to appreciate their beauty.
The city's Victoria Street boasts an eclectic slew of bars and restaurants which make for perfect outings to experience with your new study abroad friends. The Little Neighbourhood bar and restaurant, which was crafted from upcycled shipping containers and other materials, is always a recipe for a fun night. (You resource management students will get inspired here too – you could even call it 'homework!')
Hamilton is also a great place to catch national and international sporting events for some of New Zealand's most beloved sports, including rugby, cricket, and others. Sports science majors or those missing your athletic teams back home will enjoy catching one of these events with classmates.
Christchurch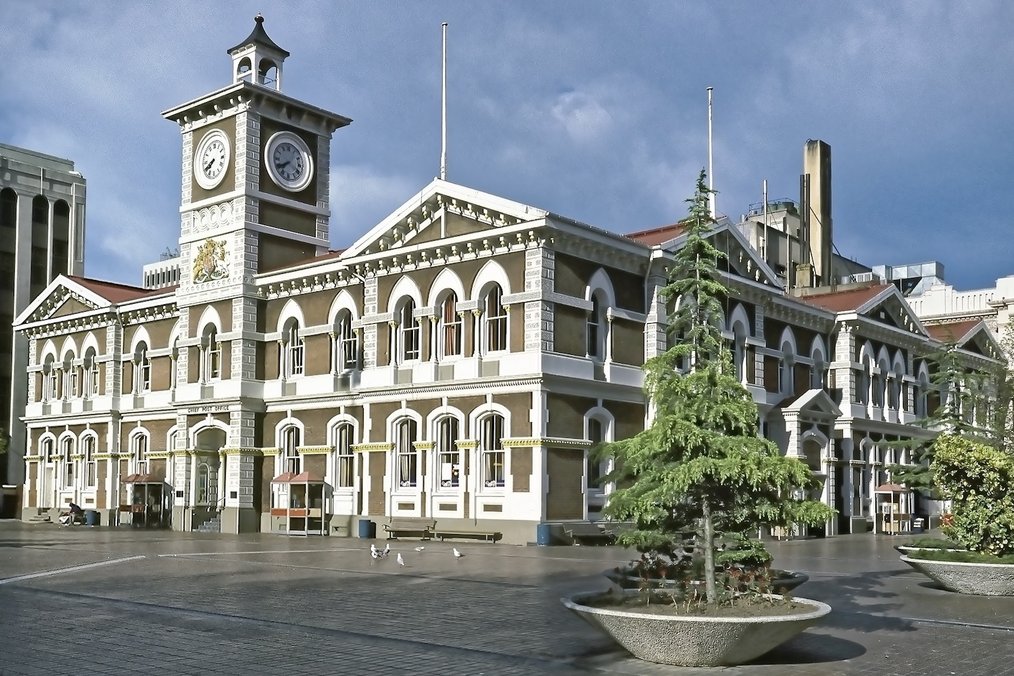 Christchurch is the largest city in the South Island, and its unique layout includes the Avon River, which flows directly through the city. Geographically, Christchurch is relatively flat, meaning you can bike around fairly easily – whether you're going sightseeing or to and from classes.
Christchurch is an inspiring city that earned worldwide recognition after rebuilding following a massive earthquake in 2011. Further, you'll really feel a sense of community here, which makes a world of difference when you're studying abroad.
Christchurch is also an ideal study abroad location for art enthusiasts, as street art is highly prevalent, especially during the Canterbury Museum's Rise/Oi You! Street art exhibition. The Canterbury Museum also houses the world's largest collection of artwork created by the infamous street artist, Banksy.
Nelson
Nelson is proudly known as one of the sunniest cities in New Zealand, typically offering more than 2,500 sunshine hours each year. There's no doubt the sun's frequent presence certainly does wonders for Nelson's sundry geography, which ranges from bright beaches to forests to mountains.
Nelson is also another New Zealand city where the art scene is thriving. Many unique handcrafted goods are made and sold directly in Nelson, so you're sure to see many artisan markets around town. These artisan markets are also a great place to find unique gifts to bring to friends and family back home. Arts and mixed media students will find plenty of inspiration here too.
Additionally, Nelson is a popular destination among foodies. Must-stops for foodies include the Nelson Market and Monty's Sunday Market, which serve fresh, flavorful, local produce every weekend! Plus, Nelson is the county's unofficial craft beer capital, and many of its breweries offer tours to the public. If you're a culinary student and looking for the perfect destination in New Zealand, Nelson is it!
Dunedin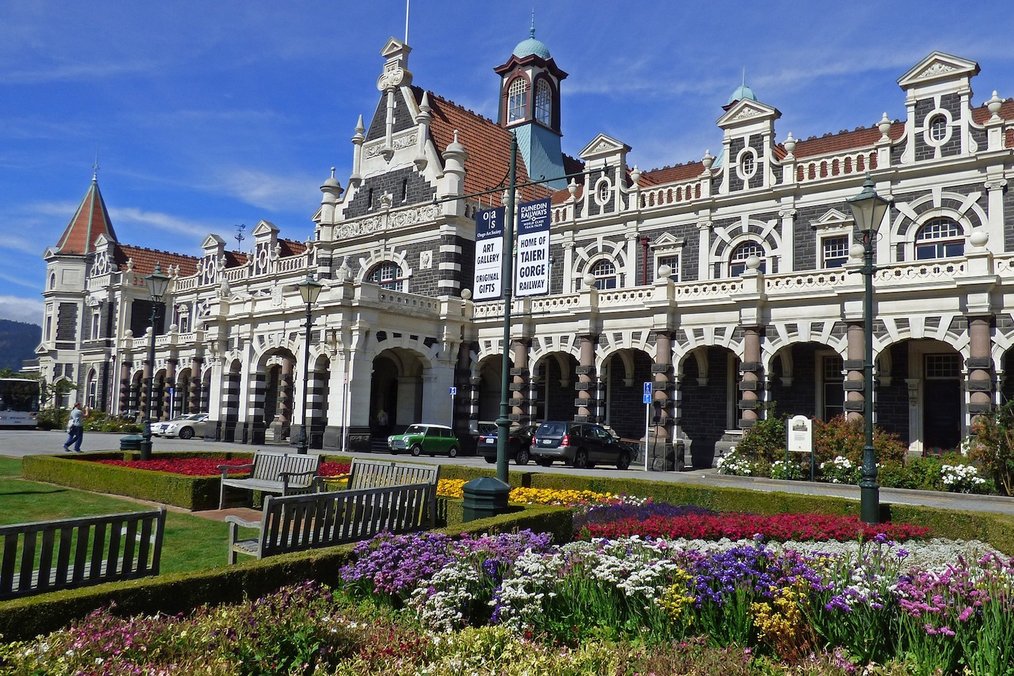 Known unofficially as the "Edinburgh of New Zealand", Dunedin draws much of its appearance and culture from its Scottish-infused heritage. This is because, in the 1800s, the Free Church of Scotland was established in Dunedin. This establishment was followed by many Scottish people emigrating to the area.
Now, Dunedin is a hot-spot among wildlife students and fans, as it is where many majestic animal species, such as albatross, sea lions, and the extremely rare yellow-eyed penguins, call home. If you're interested in seeing these animals up-close, you might get to work with them as part of study abroad programs that focus on veterinary science, biology, or zoology. If you're not in one of those programs, there are many reasonably priced guided tours available!
Invercargill
Invercargill is uniquely located in that it is New Zealand's southernmost and westernmost city. The first thing you'd notice after arriving in Invercargill is that its streets are extremely wide, which makes navigating your way around the city a little easier.
The city also makes good use of its wide streets by including an assortment of public art on them, including a massive stainless-steel Umbrella sculpture on Don Street. Even if you're not studying art, it's hard not to be inspired by it all around you.
Invercargill really relishes its automotive history, and there are several attractions geared toward cars and motorcycles. The most famous of these attractions is definitely Bill Richardson Transport World, which just so happens to be the biggest private automotive museum of its specialty in the world. If you're an engineering student, you might find these attractions even more fascinating.
Wellington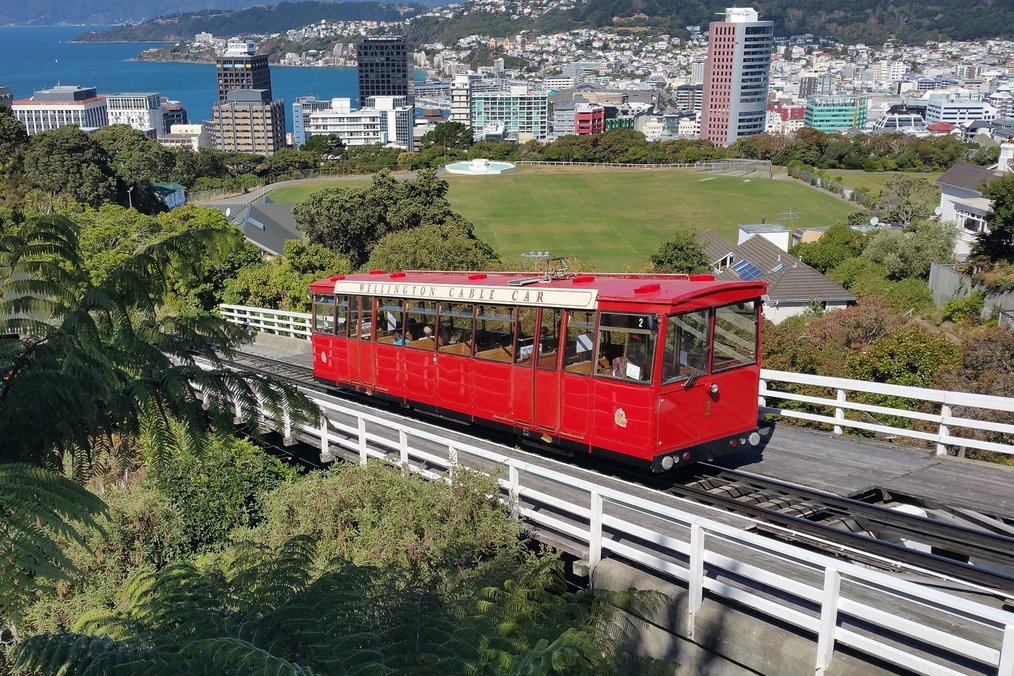 Wellington is New Zealand's capital city, and it is located on the Cook Strait of the North Island. While Wellington is fairly small compared to other cities on this list, it still encompasses a vast range of photo-worthy sights to visit between classes, and there is no shortage of budget-friendly things to do. It's a perfect combo for students!
There are plenty of areas to discover all within the city's limits, such as the national harbor, as well as few urban beaches and picturesque, vibrant homes amid the surrounding hill lines.
Wellington has many free or inexpensive museums, such as the Museum of Te Papa, which present a perfect way to learn about the history of your host nation or augment your classes. For Tolkien fans or film/media studies majors, Wellington also is home to the Weta Cave, a popular filming location from The Lord of the Rings for which you can now go visit.
Palmerston North
As its name implies, Palmerston North resides in New Zealand's northern island. What's unique about Palmerston North is that it offers a great mix of a big city atmosphere and calming natural vibes. It's definitely a "best of both worlds" kind of city – an ideal mix for students from a similar campus back home.
In the urban sections of the city, there are plenty of intriguing museums, such as the New Zealand Rugby Museum and the Te Manawa Museum of Art, Science and History. In the rural areas, there are ample means to soak up the stunning New Zealand scenery – including rafting through river valleys and hiking up beautiful nature paths like the Te Apiti – Manawatu Gorge Track.
Plus, if you decide to study abroad in Palmerston North, you'll be in the company of many other students. In fact, around 40% of the city's population are students of some kind!
Ultimately though, no matter which New Zealand city you end up choosing for your study abroad destination, you are sure to experience many new, unique adventures that you can remember for years to come.