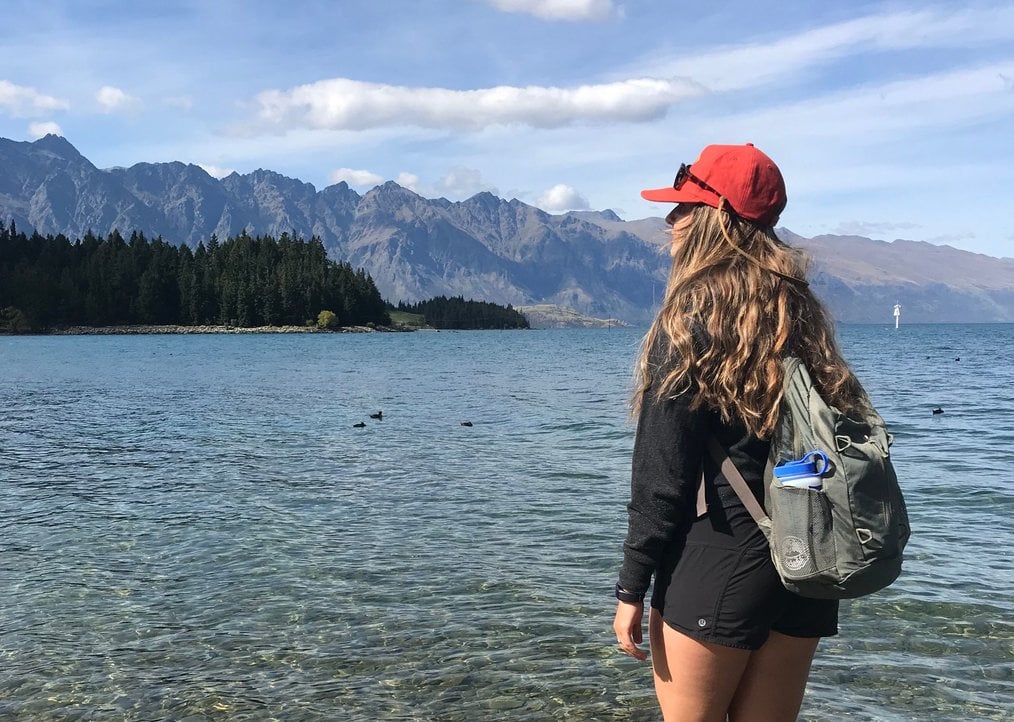 With high-quality educational programs, one-of-a-kind sights, friendly locals, and amazing adventure opportunities, it's easy to see why New Zealand is an awesome place to study abroad.
I still find myself constantly reflecting on my New Zealand study abroad experience, whether through perusing through my panoramic photos or dreaming of re-experiencing the extreme adventure thrills. I'm confident that I made the most of my time studying abroad there, and I can honestly say truly experiencing New Zealand on a student budget is completely doable.
Although the flights to New Zealand aren't the cheapest on the market, there are countless ways to save money without sacrificing any opportunity to check items off your study abroad bucket-list. Plus, the conversion rate will work in your favor since $1 USD currently equates to $1.52 NZD, meaning your American money will go further in New Zealand. To ensure you experience all that you can while studying abroad in New Zealand without breaking the bank, here are 9 tips to help you stick to your budget.
Use InterCity for Transportation
InterCity is a massive bus service that services around 600 locations across New Zealand, and it is often the country's cheapest transportation option. I'm typically hesitant to ride buses, as I'm more drawn to traveling by cab or train, but InterCity really refutes most of the negative attributes commonly associated with buses (e.g. slow routes and less than appealing passenger comfort levels). In fact, they even have an overnight option with lie-flat beds between Auckland and Wellington. If you book far enough in advance, you could even score a $1 fare for some routes. InterCity also offers hours-based bus passes, known as the InterCity FlexiPass®, where you pay in advance by the hour and receive a discounted rate.
Take Advantage of BYOW Restaurants
After a week of hitting the books, you may find yourself craving a glass of New Zealand's world-famous white wine while dining at any of New Zealand's reputable restaurants. (Related: Here are the top recommendations for New Zealand food and drink you should try while studying abroad.)
Rather than buying wine by the glass, how about bringing your own bottle of wine instead? There are actually a ton of "BYOW" restaurants in NZ, many of which are in Auckland. If you're really trying to stay tight with your wallet, you can also just uncork your wine bottle yourself and pair it with a meal you prepared yourself at home.
Discover the Free Hiking Trails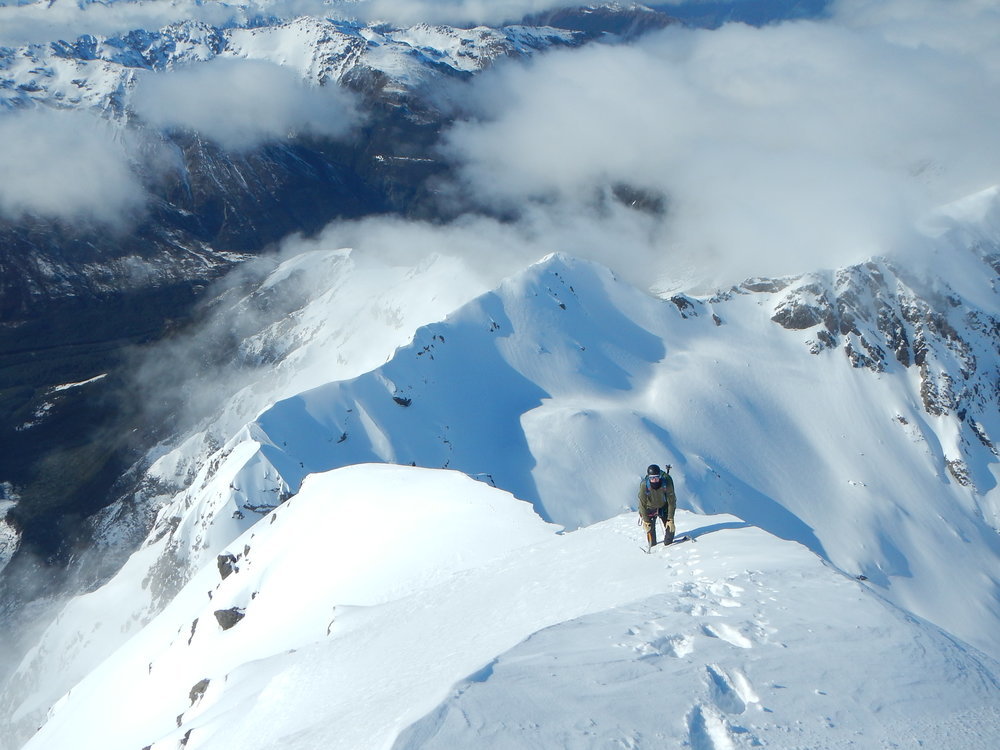 New Zealand is considered the adventure capital of the world, and sure, bungee jumping, parasailing, and skydiving are all intriguing experiences. If you've come all the way to New Zealand, you'll probably want to try some adrenaline-rush experiences between classes or on weekends.
Rather than spending hundreds of dollars partaking in any of the aforementioned activities, consider exploring New Zealand's captivating hiking trails like Tauranga Stream Suspension Bridge Loop Walk and Long Bay Walk. The hikes not only offer optimal views of the appealing scenery, but they also are a comparable thrill to the expensive extreme thrill activities. Not to mention, they are all completely free, which is perfect for your student budget!
Snag Yourself a City Pass
As you'll learn from talking to local classmates, there are two main 'big' cities in New Zealand: Wellington and Auckland. Both cities contain many attractions, including observatories, zoos, museums, and much more. You'll likely want to experience them all to get a better sense of the country's culture and history, but unfortunately, admission to these city attractions can be pricey. Fortunately, both Wellington and Auckland offer City Pass which allow you to see multiple city attractions at an established, discounted rate
Add Bookme.co.nz to your Internet Browser's Favorites
If you plan to take a weekend break from your studies and experience any of the mainstream excursions, you should definitely consult BookMe, an online deal site, prior to making a reservation. BookMe offers major deals on popular attractions like jet boating, mountain biking, rock climbing, zip-lining and much more. Plus, BookMe allows you to book your desired activity directly through the website, which delivers an added convenience.
If you're planning any of the tours to top attractions, it's my top tip for helping you save some money and not skip out on the experiences you came to New Zealand to have!
Frequent the Free WiFi cafes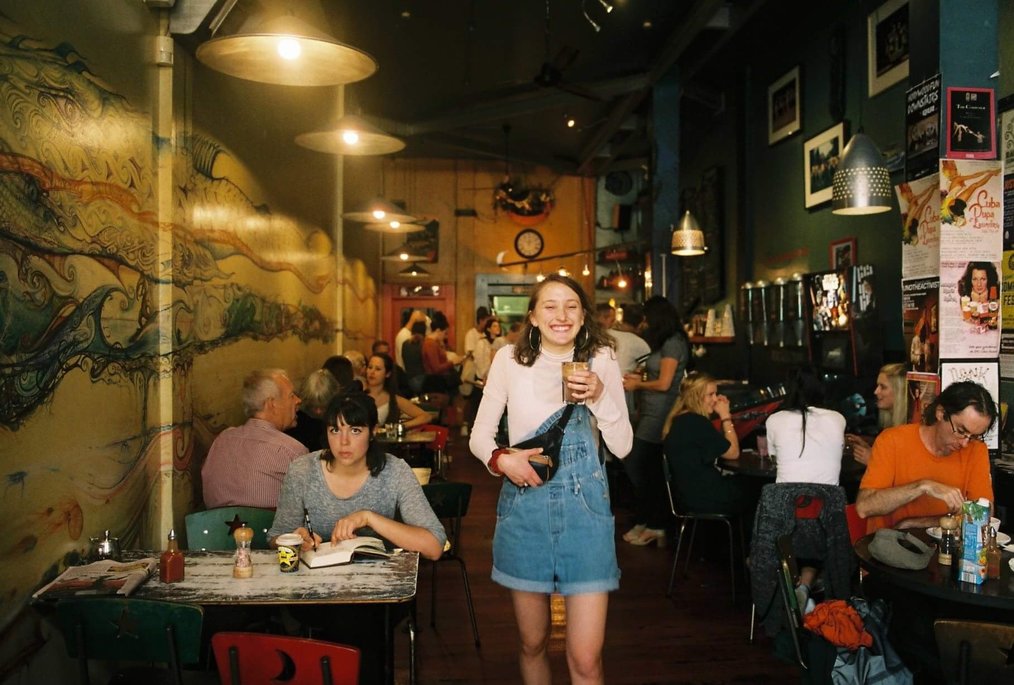 Save yourself from the hefty data roaming charges and an unavoidable lecture from your parents by turning off your cellular data. When you need to use the internet, whether to post on social media about the progress of your semester overseas or whatever the case may be, just grab a seat in one of the many coffee shops offering free Wifi.
If you're not a big coffee drinker, there are also internet cafés in the big cities, such as Wellington and Auckland, that deliver internet accessibility at an affordable rate.
Do your Grocery Shopping at Pak'nSave
Similar to Costco, Pak'nSave is a food warehouse chain that typically sells the cheapest groceries around. In fact, their slogan is simply stated, "Our Policy: NZ's Lowest Food Prices." With 57 convenient locations across NZ that are easily spotted by yellow building exteriors, there's no reason to shop anywhere else for groceries.
Pakn'Save is especially budget-friendly when you are buying large quantities of groceries at once. So, if you're planning on hosting a dinner party for your classmates, be sure Pak'nSave is where you purchase all your ingredients!
Skip the Souvenirs -- Send Photos to your Loved Ones Instead
Almost every New Zealand gift store sells ever-soft merino sheep wool and jars of the world-famous Manuka honey. Initially, these items may seem like appealing gifts to bring to family and friends back home, but they come at a price -- a big price tag.
Rather than breaking the bank on presents such as these, how about sending your loved ones a photo of the gorgeous landscapes instead? You don't have to be a professional photographer to snap a shot of the magnificent mountain ranges or coastlines. Plus, your loved ones will appreciate being able to grasp a firsthand view of your study abroad sights!
Studying abroad in New Zealand helped shape me as an individual, a student, and a traveler. As I can attest from my experience, you need to be budget-conscious to fully take advantage of New Zealand's many attributes. So, be sure to keep these tips in mind, plan ahead, and always choose the options that make the smartest use of your money. Your wallet and future self will thank you!