Study Abroad
10 Things to Know Before Studying Abroad in New Zealand
If you want a non-traditional study abroad experience, filled with outdoor adventures and environmental studies alike, New Zealand is the place for you! Here's 10 things to know before you book a flight and study abroad in New Zealand.
Whether you're all set to jet off to your study abroad in New Zealand or you're still in the research phase, it's always important to dig into your destination to make sure you're fully prepared. While New Zealand is known by many for its stunning landscapes (think: Lord of the Rings) and numerous adventure sports, it's so much more.
Read on to learn 10 things you never knew about New Zealand before studying abroad.
1. New Zealand is one of the safest countries in the world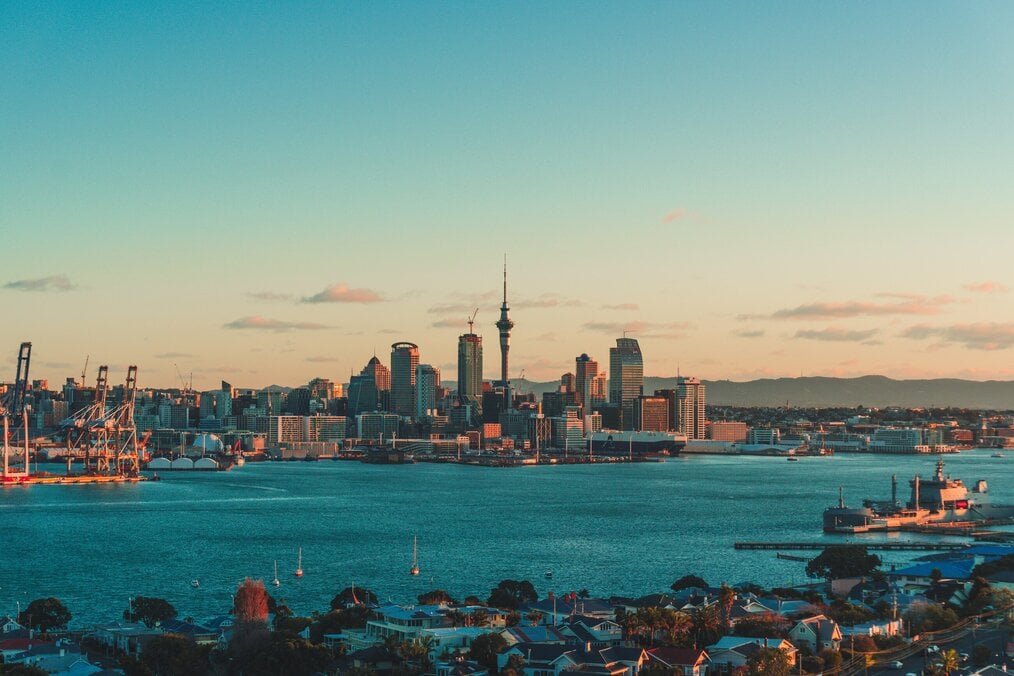 Ranked the 4th safest country in the world by the Global Peace Index, students (and parents) can feel secure even when they're far from home. Of course, it's important to stay aware of your surroundings and avoid dangerous situations everywhere in the world but New Zealand has especially low rates of violent crime.
New Zealand also prides itself on being a welcoming destination for LGBTQ and BIPOC students.
2. Māori culture and heritage are an important part of Kiwi life
It's estimated that the first Māori ancestors arrived in New Zealand (known by the Māori as Aotearoa) from Polynesia between 1200 and 1300 AD. Despite a history of injustices over land ownership and issues around identity erasure, in modern times, there has been a push to acknowledge and honor the heritage and contributions of Indigenous peoples to New Zealand society.
From using the te reo Māori greeting kia ora (literally translates to "have life") to celebrating Matariki, the Māori New Year, you'll notice representation of New Zealand's first inhabitants during your study abroad.
Take every opportunity you can to educate yourself about Māori culture while in New Zealand, whether by accepting an invitation to a marae (sacred meeting place) or enjoying the camaraderie of a hāngī (traditional Māori meal).
Read more: 10 Things to Know about New Zealand Māori Culture Before Studying Abroad
3. There are only eight universities in New Zealand
Given its size, you might be surprised to learn that there are only eight universities in the whole country, spread across the two islands.
Students looking to immerse themselves in a "state university" type feel similar to that of the Big 10 in the U.S. can choose from Auckland University of Technology, University of Auckland, Massey University, University of Otago, or Victoria University of Wellington. These universities range from 17,000-33,000 students.
For more of a private university feel, students can consider Lincoln University, University of Waikato, or University of Canterbury, ranging from 3,000-12,000 students.
4. You'll need to be more independent at university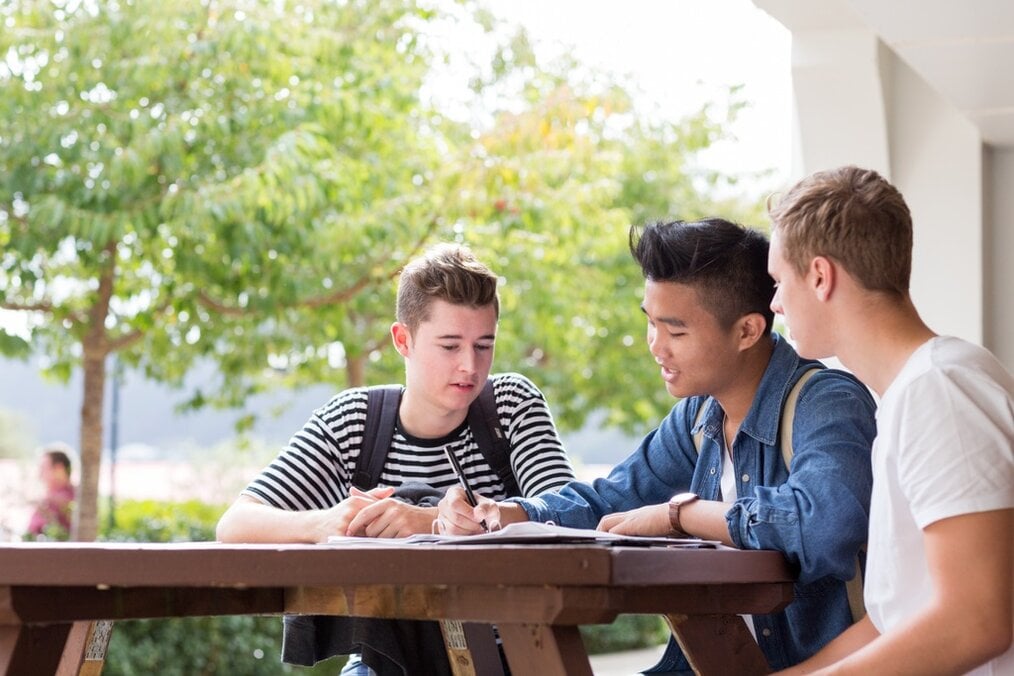 As a student in the US, you're probably used to having assignments or supplementary work throughout the course to keep you accountable and on track with your learning. Typically, staying on top of homework assignments, quizzes, projects, and exams are a requirement if you want to pass.
However, as a university student in New Zealand, you'll need to be a lot more independent. You may be surprised to find out at the end of the semester that your final grade is based on one final exam or paper, but this is common. This means you'll have to be strict with yourself to ensure you devote the proper time to studying even when there aren't due dates looming over you.
"I only had 3 classes at University of Victoria. Far less classwork but far more self accountability for when an essay was due. Tutorials were mandatory but extremely helpful. It gave [me] the opportunity to ask any question I could possibly have, but being able to hear from other peers and coursework that required group reflection allowed me to understand far more even if I didn't know the right questions to ask. There are office hours in the US that I could take advantage of but not quite the same when there's far more coursework and only online resources to rely on."
5. Student life is affordable
Although it's not the cheapest study abroad destination, there are several ways to stretch your dollar in New Zealand.
When it comes to food, a meal at an inexpensive restaurant should cost you less than $15 USD, but many study abroad program options include meals cooked by your host family. You can also save money by shopping at low-cost grocery stores like PAK'nSAVE and cooking at home.
If you're an outdoor enthusiast, hiking at a national park is free, as well as camping, unless otherwise stated. Many of the larger cities have tons of free cultural events, festivals, and even discounted student entrance fees to museums.
Don't forget to sign up for a student card for discounts on food, drinks, and activities in businesses across New Zealand.
Read more: How Much Does it Cost to Study Abroad in New Zealand?
6. Getting a student job is possible
Whether you need to work to bring in some extra cash during your studies or you want to beef up your resume with international experience, as a student in New Zealand, you can work up to 20 hours a week.
Common fields for student jobs include retail, admin, tourism, and the service industry.
7. Rugby is a big deal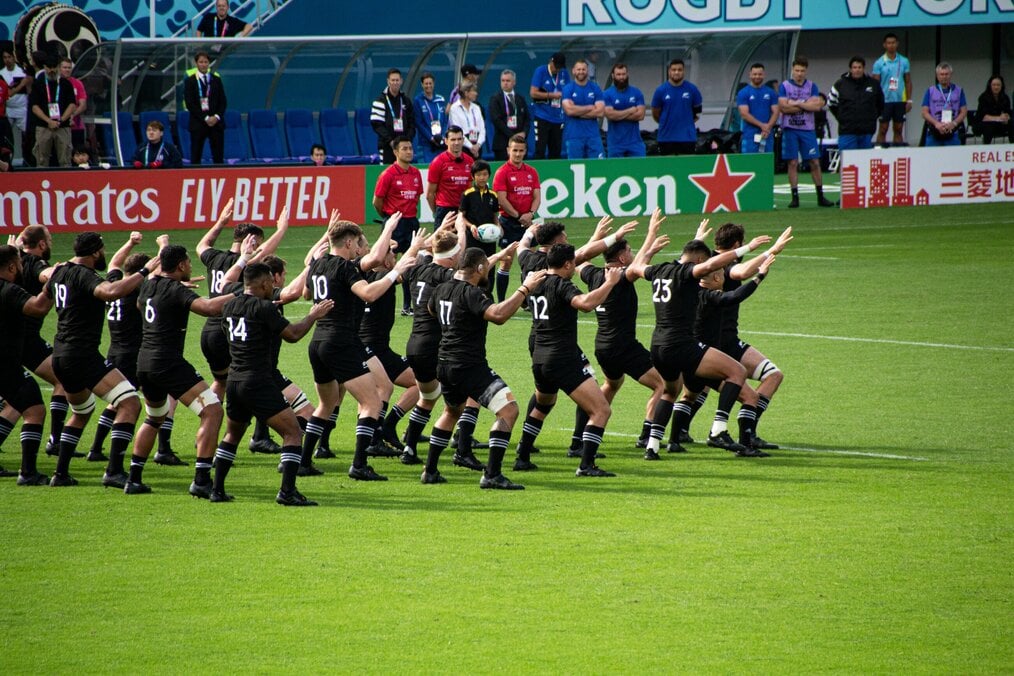 To say that Kiwis love rugby is an understatement. Whether you're a rugby fan yourself or totally new to the game, there's a chance you've heard of the All Blacks. New Zealanders are wildly proud of their national team and for good reason. Tied with South Africa, New Zealand has the most wins in Rugby World Cup history and is the only team to defend back-to-back titles.
It won't be uncommon for you to see games on TV at bars, restaurants, or generally anywhere public. If you have the opportunity to see a match, you'll be wowed by the team's opening haka, a traditional Maori dance used to prepare the players mentally, spiritually, and physically for the event.
8. Traveling around the islands is a cinch
One of the best parts of studying abroad is checking out the place you're calling home. Luckily, the transportation system makes it easy to get around. KiwiRail offers regional train services, a ferry between the two islands, and scenic tourism routes.
There is also a bus service through InterCity that connects you to around 600 destinations across the country. Don't forget to take advantage of the Flexi Pass student discount.
9. Tipping etiquette is different
Tipping culture in the US is ubiquitous, with more and more businesses in a range of industries asking for something extra. In New Zealand, tipping is neither required nor expected which is sure to be refreshing, especially on your student wallet.
But don't despair for the service workers – they're paid a living wage ($22.50/hr minimum) so they don't have to rely on tips to pay their bills.
10. The seasons are flipped
Because it's located in the Southern Hemisphere, the seasons are the opposite of what we're used to in the US. New Zealand's summer runs from December to February. Temperatures generally range from 70F to 90F making it perfect weather to enjoy the country's many beautiful beaches after class.
If you want to study abroad in the US summer, be prepared to face New Zealand's winter which lasts from June to August. If your university is on the North Island, you can expect temperatures between 45F to 60F. The South Island experiences chillier temps with averages between 32F to 50F.
When preparing for your journey to the "land of the long white cloud", make sure to pack sweaters, a rain jacket, and layered everyday wear no matter the season. Something important to keep in mind is that the higher the altitude, the cooler the temperature, so pack warmer clothing for your hikes and outdoor activities outside of the city limits.
Immerse yourself in New Zealand