Volunteer Abroad
Can U.S. Citizens Volunteer in Cuba? How?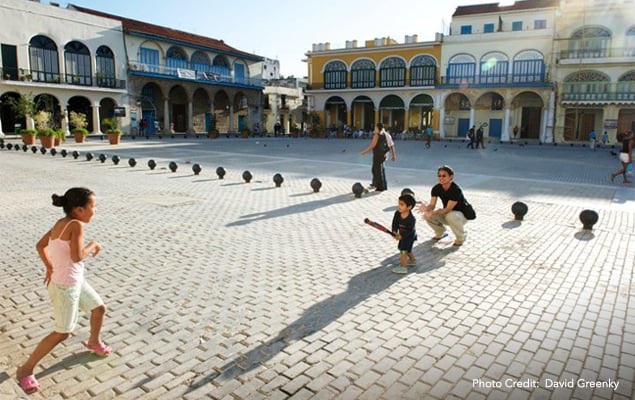 Can you travel to Cuba and volunteer now as an America citizen? The short answer is yes.
Don't stop reading just yet, though! Though Americans can volunteer in Cuba, it's not nearly as simple as just finding an organization and hopping on a plane -- although hopefully it will be in not too long until that's the reality.
Though relations between Cuba and the U.S. are the warmest they've been in decades, the embargo hasn't vanished completely. There are still specific restrictions on how U.S. citizens can travel to Cuba and what they can do while there.
Tourism is not one of the approved reasons for travel to Cuba, but volunteering is.
These laws are much more relaxed than they used to be, and many people in the know say the U.S. government doesn't even care about chasing down people that have traveled to Cuba without getting the proper permission, but that doesn't mean you can just Google a Cuban organization in need of volunteers and buy a flight to Havana to volunteer on your own -- for one thing, most Cuban organizations aren't going to have their own website.
So if you want to do things the right way, how can you get yourself to Cuba before all the cruise ships and U.S. chain restaurants beat you there?
What Exactly Do the Updated Laws Say?
Since the Obama administration announced the easing of travel restrictions and potential reinstatement of diplomatic relations with Cuba in December 2014, the biggest question on the mind of most people in the U.S. has been: Can I go yet?
The short answer: Not quite.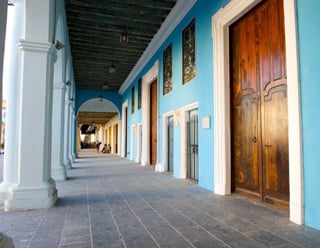 But again, it's a bit more complicated than that. Prior to last year, the only way for U.S. citizens to legally go to Cuba was to apply to the U.S. Treasury Department's Office of Foreign Assets Control (OFAC) to get a special license granting them permission to go for one of 12 specific reasons -- including education, research, religious work , athletic competitions and journalistic activities, among others.
Tourism is not one of those reasons, but volunteering is, especially as it often falls under the categories of educational partnership, religious activities, people-to-people exchanges, and humanitarian projects.
What is a General License?
Earlier this year, the U.S. government announced that people traveling to Cuba for one of these permitted reasons would no longer need to apply for prior approval before traveling. Now, they are all eligible for a general license, meaning there's no need to go through an application process, and all that travelers have to do is carry proof of their reason for visiting.
As a volunteer, these reasons can fall into several of the categories of authorized travel, with "humanitarian projects" a particularly broad option. According to OFAC's Cuba FAQ, this category can include:
Medical and health-related projects
Construction projects intended to benefit legitimately independent civil society groups
Environmental projects
Projects involving formal or non-formal educational training, within Cuba or off-island, on the following topics: entrepreneurship and business, civil education, journalism, advocacy and organizing, adult literacy, or vocational skills
Community-based grassroots projects
Projects suitable to the development of small-scale private enterprise
Projects that are related to agricultural and rural development that promote independent activity
Microfinancing projects
Projects to meet basic human needs (like food sustainability or health education)
There's quite a lot of wiggle room in there and there are now far more options to volunteer with different organizations that were previously off-limits. Keep in mind, though, that restrictions do still apply. For one thing, under the general license, you're supposed to prove that all your time was devoted to the activity you say you were doing, because tourism activities (and spending) are still prohibited.
Again, tourism is still not allowed, meaning that you can't simply go waltzing down to Cuba and then come back and just tell the friendly immigration agent that you were volunteering. Still, it's now easier than ever to go to Cuba legally, so there's really no reason to avoid the regular channels.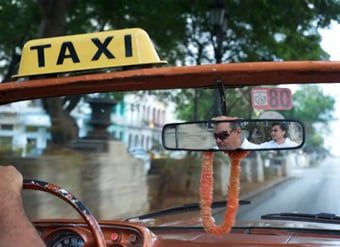 Remember also that NGOs, development projects, and civil society organizations are still a deeply political topic, and be very cautious about committing to volunteering with any organization before you've done a very careful background check.
USAID's illustrious history of disastrous missteps in Cuba has led to entirely justified mistrust of US-backed organizations on the part of Cubans, while Cuban-run organizations can get you into hot water with the U.S. government (if state-backed) or the Cuban government (if run by dissidents).
This tricky political labyrinth is another reason why it's often better to go through an official provider, since they've already vetted their in-country partners and thought through all these tricky questions for you.
What's People-to-People?
The most common form of volunteer or community engagement trips to Cuba is through so-called people-to-people programs. These organizations have special permission to run programs to Cuba, through a license granted by OFAC.
Such trips have a purely volunteer focus, and usually include visits with local community organizers, academics, artists and other professionals.
By signing up to go with one of these providers, you get a few advantages, including knowing that you're there totally legally, support and logistical management from people who know their way around, meals arranged for you and often language help, if you're not a Spanish speaker.
A note about language
Regardless of where you're volunteering, keep in mind that very few Cubans speak English, so you'd best brush up on your Spanish before departing -- unless you'll be traveling with someone who can translate the whole time.
Cuban Spanish is a particularly fast and distinctive dialect, so be prepared to be totally lost for the first few days, even if your Spanish is already pretty good.
What Can I Do in Cuba as a Volunteer?
Obviously political organizing is off the table, unless you can prove you're the great-grandchild of Che Guevara, but there are plenty of options for volunteering in Cuba.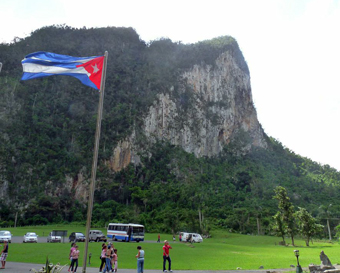 Many volunteer programs, especially those arranged through people-to-people providers, are a mix of tourism and community engagement, so rather than spending three weeks at, say, a health clinic, you'll be splitting your time between meetings with locals, visits to community projects, and visiting can't-miss sites like the Museum of the Revolution, Che's memorial, and Cuba's stunning beaches.
Volunteer work on these trips tends to be fairly basic, as they're short-term visits, so you might be picking fruit on a farm, planting trees, helping to build a school, delivering medical supplies, or visiting clinics.
What are the Volunteer Options for Skilled Professionals?
If you're a skilled professional or have training in a specific field, you may have a chance to do some more hands-on volunteering through a program focused on conservation, agriculture, marine biology, or global health and medical care.
There's also some demand for volunteer English teachers, which is likely to grow as relations between the U.S. and Cuba continue to thaw, with people anticipating a greater influx of tourists from the US. Several programs currently offer an opportunity to volunteer as an English teacher in Cuba, and that field is likely to expand over the next few years.
Some people may not feel comfortable with the idea of mixing tourism and volunteering -- at least as an official part of their volunteer program -- but unfortunately there aren't as many options in Cuba as there are in most other countries.
Moreover, U.S. citizens face additional restrictions, which means you can't just find an organization that needs volunteers and pop down to help them out for a few weeks. You'll also have to look for volunteer providers who are specifically experienced in helping U.S. citizens volunteer in Cuba.
If you don't like the options available in Cuba, you may be better off looking elsewhere, at least until the travel restrictions change.
Can I Go Without a Tour / Provider?
Just about everyone strongly advises against doing this, unless you have a non-U.S. passport you can use (meaning dual citizenship, not stealing a passport from someone that looks like you, please). Though volunteering independently can be a great option in many other countries, the diplomatic and political issues for U.S. citizens traveling to Cuba make this far more complicated than it would be just about anywhere else -- except maybe Iran.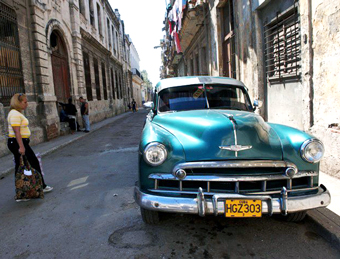 First of all, if you're traveling to Cuba by yourself, without a program, and don't have proof that your travel falls under the allowances for a general license, you are technically breaking the law and could theoretically (though realistically, it's highly unlikely) be subject to some hefty fines if you're ever found out.
Even putting the legal and financial concerns aside, the truth is that Cuba doesn't have the kind of volunteer program infrastructure present in many other countries -- meaning it'll be extra hard for you to even find an organization, much less convince one to let a U.S. citizen volunteer with them illegally.
For once, you're absolutely better off just going through a program provider, for the peace of mind and the security that you're doing everything legally.
Time to Head to Havana
Though setting off to volunteer in Cuba isn't quite as easy as it is in most other countries, going through these extra steps to ensure you're on the right side of the law is well worth it for the unique opportunity to visit a place that is totally unlike anywhere else in the world.
Despite the longstanding dicey relations between the U.S. and Cuban governments, the truth is that most people are more than happy to distinguish between U.S. citizens and the U.S. government, and welcome people from the U.S. just like residents of any other country.
Sure, you may not be able to bring home a suitcase full of rum and cigars like your Canadian or European friends, but you'll have the priceless memories to take back with you.
Photo Credits: David Greenky.