Study Abroad
6 Affordable Study Abroad Program Providers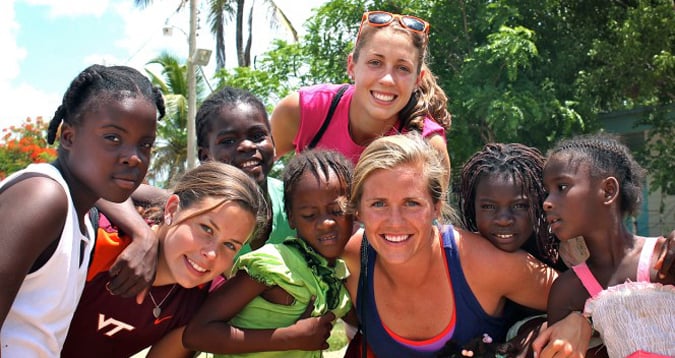 Is the price tag of study abroad threatening to keep you from getting your booty overseas for an awesome experience? Fear not, thrifty study abroad dreamer! There are plenty of programs out there that are affordable, especially if you're willing to be flexible.
Still, the following five study abroad provider seem to somehow manage to still offer some pretty good benefits and assistance, despite their low fees. And the best part? Even if you do have your heart set on a pricier destination, they've got you covered! Or if you're thinking somewhere more exotic, they've still got you covered! Your budget does not have to limit your options, and these five affordable program providers are our proof.
Quick Tips For Saving Money on Your Study Abroad Program
Be open to budget-friendly destinations: If you're stuck on London or Paris, the prices for your program will inherently be more expensive. However, if location doesn't matter, focus on your other goals and go somewhere more affordable. For example, if you want to learn French, skip Paris and head to Dakar. More concerned with conservation? Cost of living in Belize is low and airfare is downright reasonable!
Be aware of special student discounts: For example, Aer Lingus is currently running a Study in Ireland Program with special discounted airfares for students studying abroad in 2016 and 2017!
Be prepared to have a more hands-off, less all-inclusive experience.: You might not have your hand held the whole time and there may be no built-in weekend getaways, but you'll be abroad, building your own personalized experience.
Opt for direct enrollment: Generally speaking, direct enrollment for study abroad is much more affordable than other study abroad options. Plus, it may cost you less than your at home tuition!
Don't forget about scholarships and grants!: Even if you do find the ultra-affordable study abroad program of your dreams, you're still eligible for a whole host of study abroad scholarships and grants. Start typing away and applying you budget-conscious global student, you!
Study abroad for longer: Even if the overall costs are higher, the cost per week is lower. Plus, some programs will offer discounts to students who extend, and if your study abroad is already cheaper than your home tuition, that's an extra semester you'll be saving on that as well!
IFSA-Butler has programs in 18 different locations, including Australia, New Zealand, and Ireland. IFSA-Butler's programs allow students to fully enroll at one of over 90 different, highly ranked universities. Students can fully immerse themselves in student life while enjoying the activities and excursions that are included in the program fees.
In addition to being affordable, they also offer several scholarship opportunities -- they believe that study abroad should be possible for all students, no matter what their background. From $500 to $5,000, these scholarships make it possible for anyone to study abroad!
Since 1988, IFSA-Butler has prided themselves in taking care of their students. They've built their company around their student's needs throughout the whole process, from when they apply to when they come home. They both have staff in the U.S. and in offices around the world to resolve any issues that arise. All of IFSA-Butler's program advisors are study abroad veterans, so students are in capable hands.
Suggested IFSA Butler Programs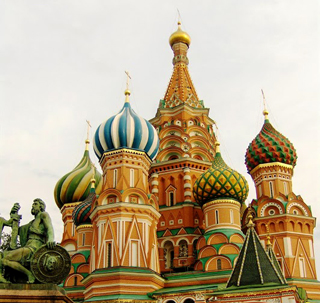 Although CSA does not offer any direct scholarships or financial aid, providing low-cost, accredited study abroad programs to students and adults is a core part of CSA's mission, so be ready for some knock-out cheap fees! It's also worth noting that most of their programs do have a 5-20% price discount off their tuition balance and for repeat students.
Again, the lower fees also mean programs will probably have a higher degree of independence than more expensive study abroad programs -- but that can really be a good thing! After all, you're studying abroad to gain more independence and fully immerse in a new culture, right?
In the end, CSA is an affordable, uncomplicated, high quality program provider that helps students of all ages achieve their goals of studying abroad and becoming more "internationally minded." Although their programs are simple (re: placement at a local university as opposed to more involved travel and study type programs), they don't skimp on support and will help students with orientation and housing support, and all aspects of student security are taken seriously.
So now down to what you really want to know: where do they offer programs and how much do they cost? Below is a list of some of their most affordable programs.
Suggested CSA Programs
International Studies Abroad (ISA) offers programs to American and Canadian students in a variety of study abroad destinations. They vary from unique, off-the-beaten path spots like Jordan and the Dominican Republic, to popular classics like London and Florence (though, unsurprisingly, these programs have a higher overall price tag). Although slightly more expensive than our list thus far, they commit themselves to making sure their programs are high-quality that help students get the most out of their time abroad and have some pretty great scholarship options.
For their program participants, ISA sponsored scholarships are available and they have a well kept database of scholarships offered to foreign students through the host universities they partner with.
Like CSA, ISA doesn't just focus on college students. They also offer programs designed for high school students, master's students, and those interested in a less typical service learning/internship program or gap year abroad. Not to mention, all of these programs have received great reviews from their past program participants.
So, where can you go? How much will you pay?
Suggested ISA Programs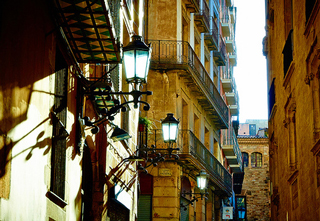 As a study abroad program provider who "focuses on the extraordinary opportunities of the 21st century" CEA not only sets students up with the opportunity to become globally-minded world citizens, but they do so at a surprisingly affordable price -- especially considering most of their destinations are the top study abroad locations, particularly in Europe (which, aren't otherwise cheap!) For all their programs, they also have "sample budgets" which will help students understand just how much the entire study abroad experience will cost.
CEA even have their own CEA Study Abroad Centers which offer courses in a setting that "models borderless education" aimed at setting students up for the "cross-cultural challenges of tomorrow." At the same time, they still offer opportunities to study at local universities -- a very good thing! You can also save even more money by taking advantage of their early bird pricing or trying to nab one of their grants -- bonus!
Suggested ISA Programs
Asia Exchange is a bit unique in this list of program providers as it is actually based in Finland and focused more on sending European students to study abroad than Americans. However, they will also work with American students, and you'll probably have a more diverse, interesting, culturally-enriching because of it. Many students find themselves in the "American bubble" when they study abroad, but at least with Asia Exchange, if you find yourself sticking with your fellow program participants you will be still getting some new cultural exposure!
Many of [these programs] are cheaper than a typical university's tuition for a semester!
With unique, budget-friendly destinations like Malaysia, Thailand, and Indonesia (study abroad in Bali? OK!), you'll likely find yourself settling into your host culture quite nicely -- and saving yourself quite a pretty penny not just on program fees but overall cost of living as well!
Suggested ISA Programs
AIFS makes things simple for their students -- all costs are included in the program fee, from meal plans to air fare. Plus, you won't need to worry about your language skills in a foreign country: AIFS offers courses in English and in other languages, so no matter what your level, you won't find yourself struggling behind a language barrier.
Not only are AIFS program fees structured for convenience, but they also offer $800,000 in grants and scholarships every year. Several of these scholarships pay for half the program fee! With 20+ countries to choose from, you're very likely to find one that suits your budget.
Since 1964, over 1.5 million students have chosen to study abroad with the help of AIFS. AIFS has proven themselves to be a safe, reliable program provider.
Suggested AIFS Programs
Where Will You Go?
There's a pretty good chance you will actually save money by going abroad with the above five providers -- many of them are cheaper than a typical university's tuition for a semester! And if you choose a budget-friendly destination, you could really save some money and have the chance to do something fun with that extra dough -- travel or go crazy enjoying new food and activities. If these low-cost programs still have you worried, there are also plenty of study abroad grants and scholarships out there waiting to be had.
All prices were current with the publication of this article and are subject to increase.