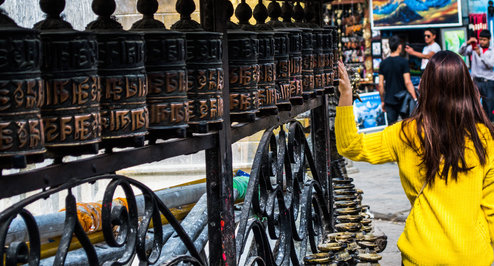 The perfect combination of adventure, culture, history, and breathtaking natural beauty, the mountainous kingdom of Nepal has long been one of the world's greatest travel destinations. Since the 2015 earthquake, it has also become one of the most popular destinations for volunteering overseas.
With a myriad of interesting and varied projects to choose from, a low cost of living, and the opportunity to really make a difference, Nepal has a lot to offer any willing volunteer. Add in the spectacular mountain ranges, some of the best trekking, climbing, and rafting in the world, fascinating temples, and amazing wildlife, and you're definitely onto a winner.
Here's our rundown of everything you need to know about volunteering in this amazing country!
What to Consider Before Volunteering in Nepal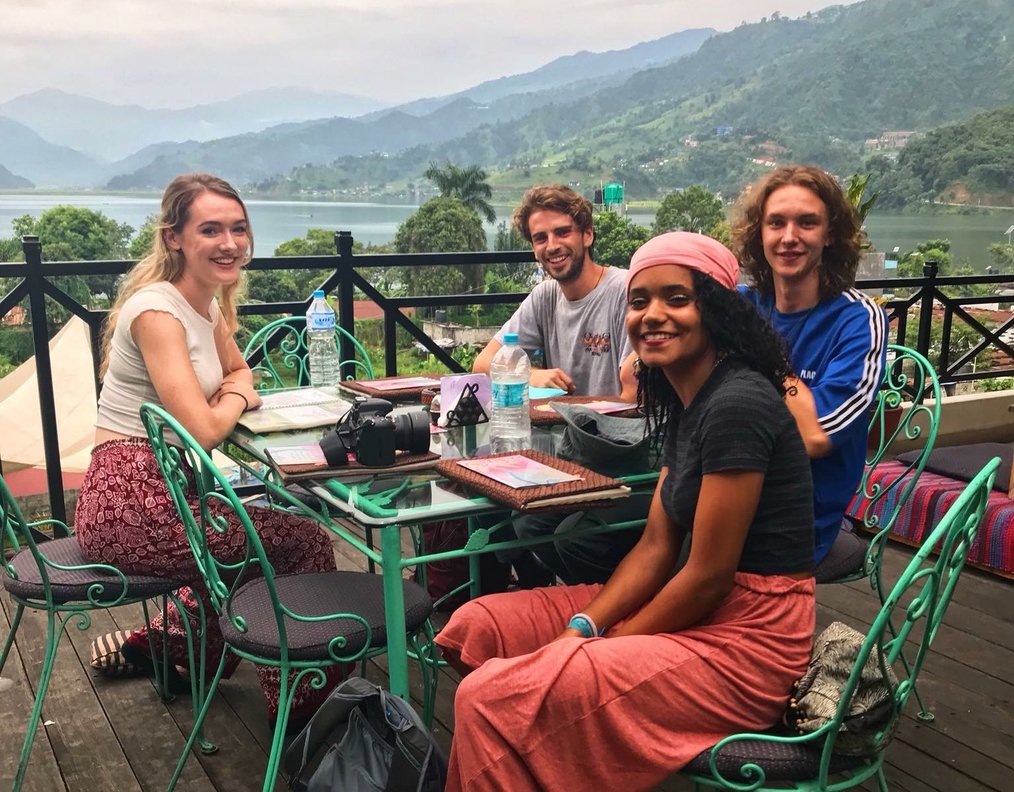 Volunteering overseas can be a life-changing opportunity and one of the best things you'll ever do, but there are still certain things you have to take into account before you go.
Although Nepal is arguably one of the world's most beautiful countries, it is still a developing nation. This means that the work you can do here will have even more of a long-lasting influence, but that you have to be able to expect the unexpected and roll with the punches a little bit more. This can be in everything from dodging cows in the middle of the street to walking carrying all your kit, eating dal baht every day, the odd power outage, or even occasionally taking bucket showers.
However, if doing something completely different, challenging yourself in new and rewarding ways, and spending some time immersed in a fascinating culture, and meeting amazing people from all around the world appeals to you then you've come to the right place.
Top Types of Volunteer Work in Nepal
There is a volunteer project to suit everyone in Nepal, with a wide range of both skilled and unskilled programs available to choose from, including building and construction, teaching, women's empowerment, entrepreneurship and micro-financing, business and marketing, childcare and working in an orphanage, working in healthcare and medical placements, community outreach work, and even wildlife and nature conservation.
Nepal is also still on the road to recovery from the earthquake in 2015, so there are still plenty of amazing rebuilding projects and opportunities to get involved in disaster relief. These are just some of our favorites.
Building & Construction
There are a variety of building and construction volunteering projects available, including working with Build Abroad to make schools, clinics, and houses for those who need them most. Luckily, no former construction experience is necessary and anyone can apply, as long as you're happy to get your hands dirty and work hard! You might also have to hike up to the site carrying all your gear, so a relatively reasonable level of fitness helps.
Teaching English
Did you know that teaching English abroad is actually one of our most popular volunteer activities? There are a variety of teaching projects across the world, and Nepal is no exception.
You can teach younger children, older kids, or adults, teach in a monastery, teach at an orphanage, and even teach the local children from an organic women's farm in the countryside. Most projects allow a fair amount of autonomy with teaching additional subjects too, including math, science, and more creative subjects like drama, music, and art.
Our favorite teaching programs in Nepal include Nepal Volunteers Council, who have set up their own school in the slums outside Kathmandu, and Oyster Worldwide, who offer immersive 4-month programs in rural communities. Although it helps to have a teaching English as a foreign language qualification and some experience in a classroom, it is not always essential. We recommend doing your research and choosing the program that best suits you!
Childcare & Volunteering in an Orphanage
If teaching isn't so much your thing, or if you want to go the extra mile and look after children in a daycare or an orphanage, or to work with at-risk youth, there are plenty of opportunities in Nepal.
Depending on your interests, A Broader View Volunteer Corp offers a variety of interesting placements focused in childcare and women's support, and The Love Company Orphanage have opportunities to help the children in the orphanage as well as assisting them with school and helping with their homework.
To help keep the children as safe as possible, it isn't possible to stay in orphanages in Nepal, so most programs include accommodation in a homestay with a local family or a nearby volunteer house.
Healthcare & Medical Placements
For those both with and without a medical background, volunteering overseas in healthcare can be incredibly rewarding. It is a great opportunity to learn more about hospitals and medicine around the world, and the challenges and struggles faced by local doctors.
Nepal Volunteers Council offers health and medical internships in local hospitals for trainee doctors and nurses, and A Broader View also have a medical program in Kathmandu which is specifically tailored to skilled volunteers with a medical/nursing background. Projects Abroad also have volunteer opportunities in physiotherapy, working directly by those affected by HIV/AIDs and a variety of other programs, including dental work.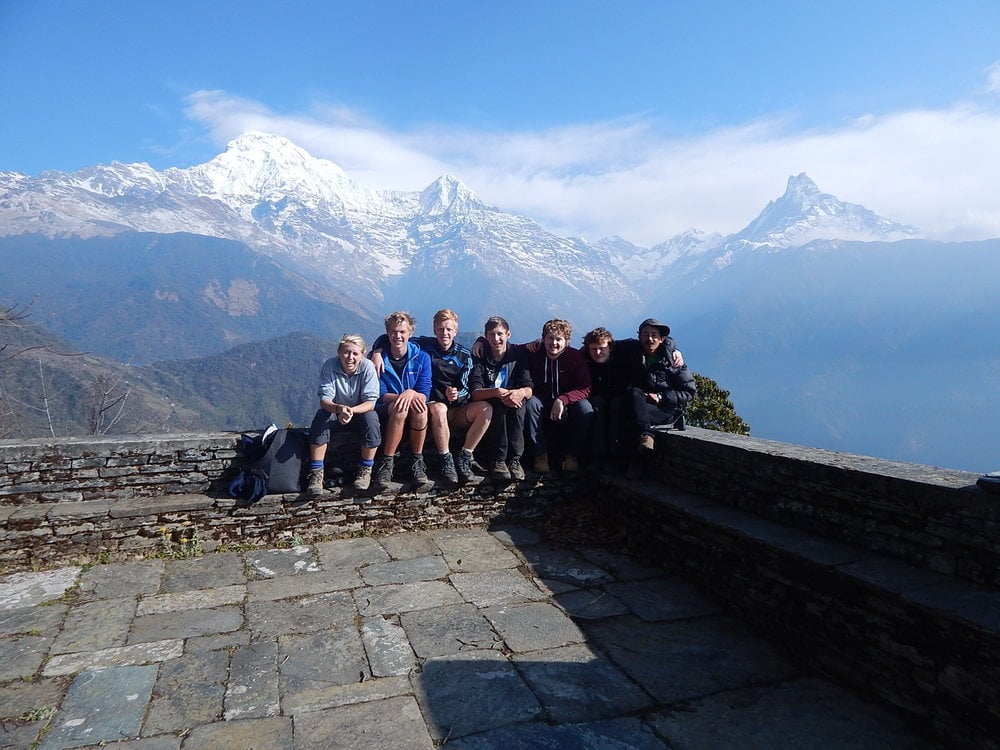 Women's Empowerment
There are many issues facing women and girls in Nepal today, including a lack of education and support for a career, along with social problems and health concerns. Programs like GVI work directly with local women to provide education, health workshops, and entrepreneurial support, whilst People and Places has established several social enterprises that help to empower Nepali women through business and education, including selling textiles, crafts, and marketing local coffee.
Business Internships
One of the most valuable ways that you can volunteer and give back is through business internships, teaching management, micro-entrepreneurship and sponsoring local individuals and businesses to expand and reach their full potential. There are a variety of business internships available in Nepal, including supporting the women-focused initiatives with People and Places.
Farming, Wildlife & Nature Conservation
Nepal's natural beauty is truly outstanding, and one of the highlights of everyone's trip to this amazing country. Help protect the wildlife and environment for years to come by working on conservation projects, on organic farms, and on eco-projects. Projects Abroad offer a fascinating Himalayan Conservation Project, and working on Her Farm is an amazing opportunity to help out on a women-led organic farm a few hours out of Kathmandu.
Where to Volunteer in Nepal
From the mighty Himalayas to the winding streets of Kathmandu and the relaxing shores of Lake Pokhara, to the rugged and wild beauty of Chitwan National Park, Nepal is home to some of the most varied and breathtaking landscapes in the world. And, with amazing volunteer projects available in all of our favorite destinations, it can be difficult to choose where you want to be! Fear not, we're here to help.
Here's a summary of some of Nepal's top places to volunteer to help you narrow down the options.
Kathmandu
Nepal's capital is one of the world's most mesmerizing cities, with a tangled warren of backstreets, wonderful architecture, and amazing temple squares. Although the earthquake caused a little damage to some of the main buildings in Durbar Square, it is still no less impressive.
The surrounding towns with their fascinating history and beautiful architecture are also well worth a visit. Volunteer projects in the city include childcare, and teaching, medical placements, and women's entrepreneurship.
Pokhara
Set in the mountains and surrounding the beautiful Pokhara Lake, Nepal's second biggest city is famous for its beautiful streets and relaxed pace of life. It is the starting point for a lot of treks to Annapurna and a great place to come for a weekend if you are volunteering in the big city. It's about a 5-8 hr drive from Kathmandu on a local bus.
There are volunteer placements located in the rural villages in the mountain villages around, and in the city itself, including teaching, volunteering at a local orphanage, and working in medical clinics.
Chitwan
Home to the country's biggest national park and most spectacular wildlife, including elephants. There are medical and dental volunteer placements in rural clinics around the national park, as well as wildlife-focused projects, such as working with elephants, especially from a veterinary science perspective. A lot of volunteers also choose to come here after or during their other placements around the country for a weekend safari getaway.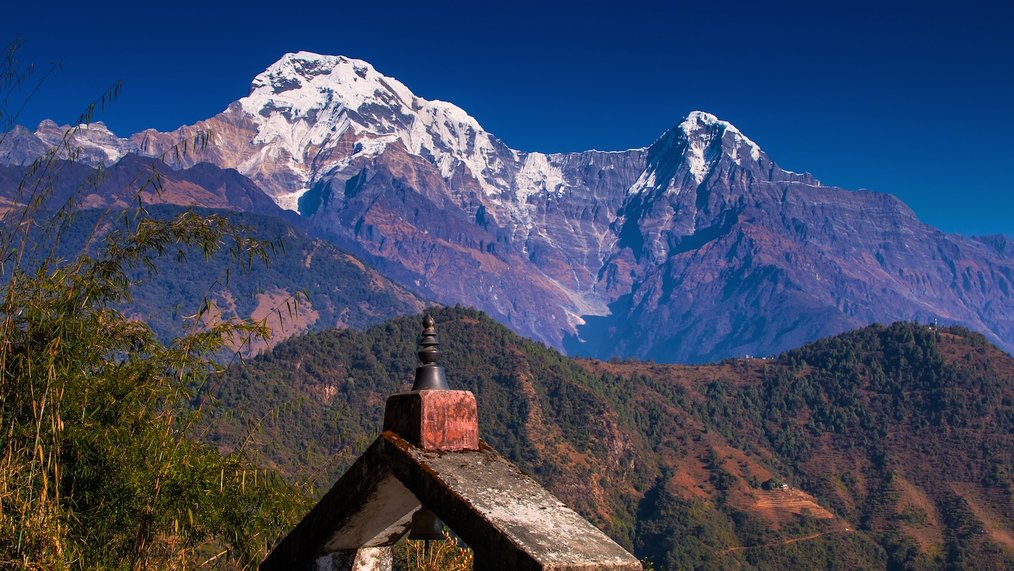 Bandipur
Where the mountains meet the sky. This beautiful mountain town between Kathmandu and Pokhara is famous for its incredible views, amazing Newari architecture, and fascinating history. Projects here include teaching and childcare with Global Works and opportunities to work on reconstruction projects of old listed buildings with GVI.
Chitlang
A small rural community with options to do medical projects and community outreach programs in remote health post work and through medical electives.
Chitlang is admittedly a slightly more challenging place to work, with cold bucket showers and local village homestays, but the opportunity to experience truly authentic rural Nepal and make a big difference to the local community.
Gairan Gaun
A tiny off-the-beaten-track village in the Himalayas, with plenty of farming opportunities and the chance to fully immerse yourself in local life. The village is focused around farming, but there is also a school and a library and an eco-project that has helped the villagers to use biofuel and gas for cooking food. Good Karma Foundation offers a combo homestay, teaching, and agriculture program here.
Ghandruk
Another small town in the Himalayas, Ghandruk is a beautiful place with a spectacular view of the mountains and a very friendly local population. Projects Abroad run an amazing Himalayan Conservation Program here where you can learn a lot about local flora and fauna, and even capture a glimpse of the elusive snow leopard!
Top Volunteer Opportunities in Nepal
Here at Go Overseas, we truly value the opinions and feedback from our awesome volunteers as it constantly helps us to improve the programs that we to offer. We've compiled a list of our volunteers favorite Nepal projects to help inform and inspire you to head out to the Himalayas and join the volunteer revolution.
1. Build Abroad: Construction Volunteering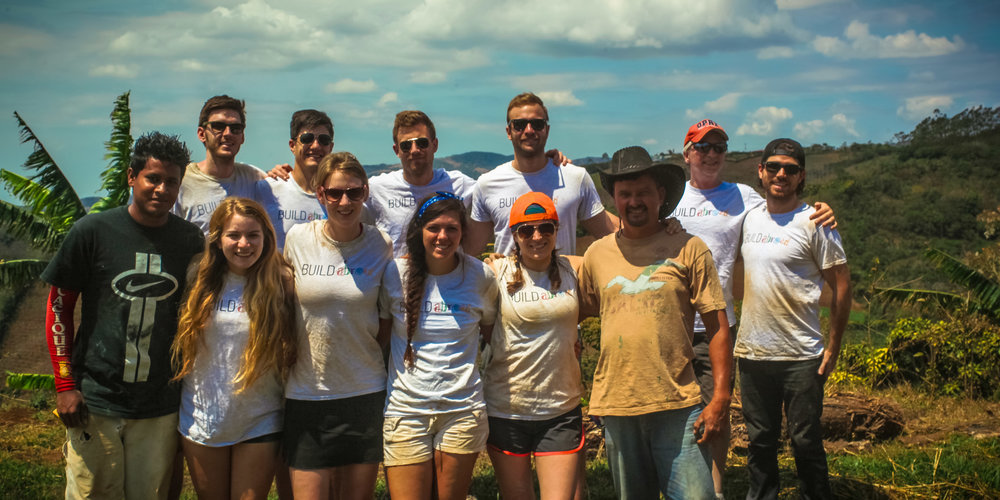 Our highest rated volunteering program in Nepal is with Build Abroad, who build schools, clinics, and houses for those who need them most. Volunteers go out to rural villages and towns, stay with local families, eat local food and get a truly immersive experience, coupled with plenty of free time to go exploring and a great support network to help make everything run smoothly, especially if you don't have any previous experience in construction.
Build Abroad offer awesome programs around the world, and started up their Nepal program after the devastating 2015 earthquake. Our Go Overseas alumni have rated them very highly in every aspect, from impact to support, value, safety, and fun. The volunteers recommend the program because:
"Regardless of your knowledge of construction, there's something in it for everyone. You're guaranteed to walk out with a smile and the feeling of having accomplished positive change." -- Justin
"Our construction guide was beyond helpful; he was resourceful, energetic, and always willing to help. Not only was it a fun experience getting our hands dirty, but it was also rewarding. The fulfilling part about construction was that we could actually SEE our work over the course of the week progress so quickly." -- Nicole
Program prices start at $500 for a week-long project, including airport pickup, accommodation in a home-stay with a local family, two meals a day (breakfast and dinner), construction project coordination, 24/7 local support, and access to the volunteer HQ with WiFi and assistance planning onward travel and adventures.
2. Nepal Volunteers Council: Volunteering Program in Nepal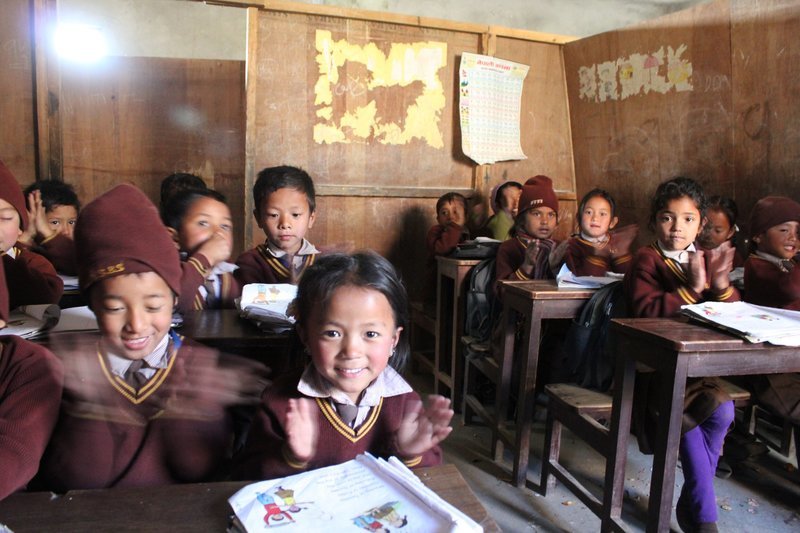 Nepal Volunteers Council is a grass-roots volunteer organization based in Kalanki, outside of Kathmandu. They run a free school for the children from the slums, and offer scholarships to students from around Nepal. NVC offers several influential volunteer projects in Nepal, including teaching at their school in the Kathmandu valley, teaching at an orphanage, teaching at a monastery, and health and medical internships at local hospitals.
One of our highest rated Nepal projects, alumni have voted Nepal Volunteers Council very highly for impact, support, fun, safety, and value. The volunteer testimonies talk about how they instantly feel like family and are welcomed home, and how hard the NVC team are working to truly make a difference to educate the youth of today and the leaders of tomorrow.
"No one can save the world on an x-month volunteering trip, however, I think you can make a positive impact on the education of a group of children who sorely need it." -- Adam
"The head of the program is a former educator himself, and thrives off the achievements of his students. It was so wonderful to work with people who really understood why their program was so necessary. I couldn't recommend this program more." -- Natasha
"Working one-on-one with the doctors was fantastic. They taught me so much and were respectful of me and eager to get me involved. It was an unparalleled experience." -- Melissa
Program prices include airport pick, orientation, food and accommodation in the NVC home or at a homestay for the duration of the project, and 24/7 local support.
3. All Hands and Hearts: Nepal Earthquake Recovery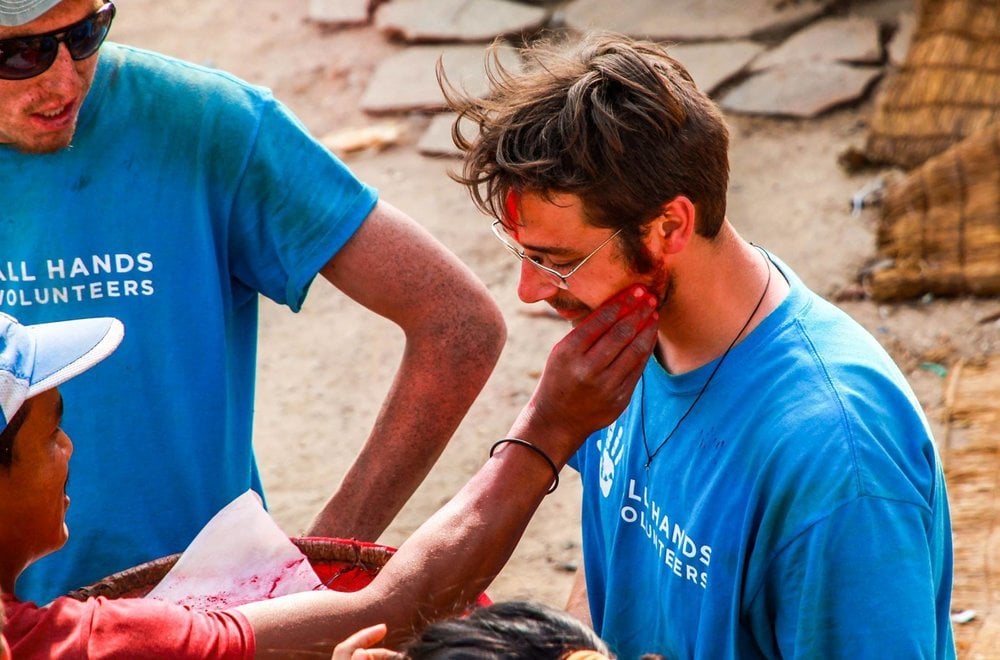 All Hands and Hearts are an American-based organization who offer disaster relief volunteering programs around the world. After the 2015 earthquake, they were one of the first international NGOs on the ground in Nepal and helped a lot with the rebuilding efforts, including constructing earthquake-proof schools and houses and sanitation facilities in the rural villages most affected by the earthquake.
Although they are no longer running the earthquake relief program in Nepal, All Hands and Hearts still have a variety of programs around the world, and their alumni rate them highly or impact, fun, value, safety and support.
"The work is tough, you will sweat like you have never sweated before, but it is all for a good reason… the community you are helping. The love and kindness they showed me was worth every second of work I put in!" -- Amy
"All Hands Volunteers (AHV) completely blew my mind in regards to an incredibly high-caliber work ethic, multi-talented team leaders, site supervisors, organized and intelligent staff… especially for a non-profit" -- Randy
Unlike the other volunteer programs on offer, All Hands and Hearts do not charge volunteers. Their volunteer programs are free and include food, accommodation, necessary training, and support. They do not include international flights or travel insurance, and you are expected to help raise funds for the cause through a JustGiving/GoFundMe page.
4. A Broader View: Childcare & Women's Support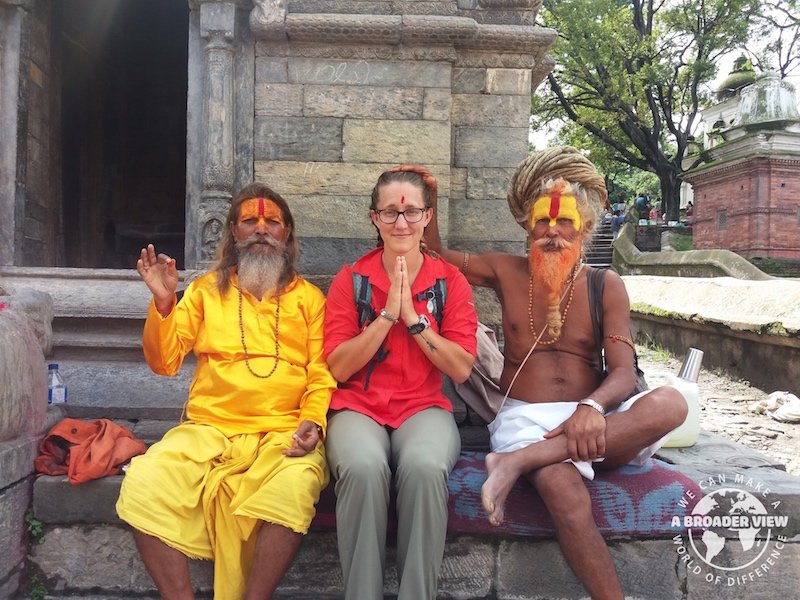 A Broader View Volunteers Corp offer a variety of volunteer programs, including Childcare and Women's Support and a Medical and Nurses Program in Kathmandu, which is specifically for skilled volunteers with a medical/nursing background. The Childcare and Women's Support program allows volunteers to work in a community hospital or a rural clinic, work directly with at-risk youth, or to help care for young children. Most of the programs take place in Kathmandu or the nearby village of Sipaghat.
Volunteers rate A Broader View Volunteers Corp with top marks all around for impact, support, fun, and value. They talk about how they were welcomed into the communities with open arms, and how great the organization was at making them feel at home and how much of a difference it made to stay with a local host family.
"I knew when I went to Nepal that I would have the adventure of my life, but I didn't anticipate feeling so at home. I always felt taken care of… I'm so happy I could contribute to this organization that does real work to improve the living conditions of many Nepalis." -- Hannah
"As I wrap up my time in Nepal, there is no doubt about what has been the greatest adventure of all: third world medicine. The doctors I was lucky enough to learn from work seven days a week… They fight every day to treat health problems that would be little more than a passing concern in the states… And although it is difficult for just one volunteer to make a difference, I feel truly honored and humbled to have been able to touch even a few lives." -- Ariel
Programs start at $500 including a pre-departure guide and in-country assistance, as well as accommodation with a host family and help planning onward travel and activities.
5. Oyster Worldwide: Teach English in Kathmandu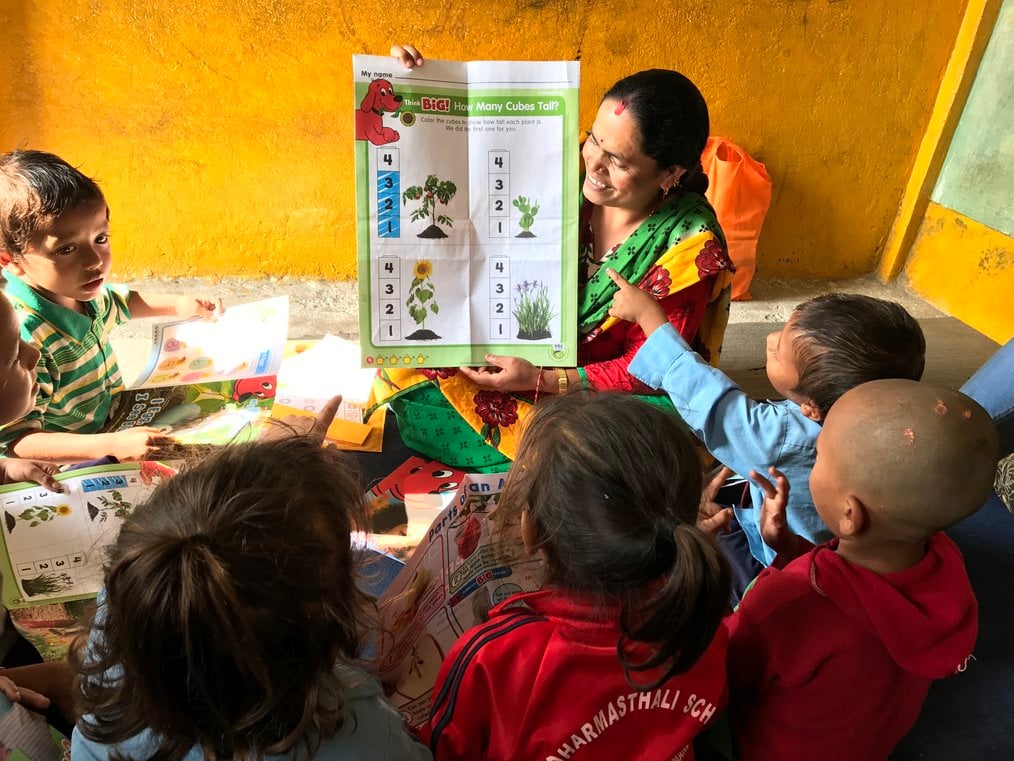 Oyster Worldwide offers one of the most immersive experiences on our list: a four-month teaching program in rural Nepal. Participants stay with a local family, enjoying a unique taste of village life, whilst teaching English and a variety of subjects at a local school- depending on your areas of specialty. Oyster programs also include a variety of cultural activities as well as optional trips, including trekking, kayaking, visiting Chitwan and Pokhara, and even going to Tibet.
Our volunteer alumni have rated Oyster Worldwide's Nepal program highly for fun, support, value, and safety. They love the local families, the placements, and the impact that a more immersive 4- month experience can have over a few weeks. And, one of the highlights is meeting other like-minded volunteers and getting to travel and experience Nepal together.
"This was the best trip of my life as a result of the fantastic personal support and planning I received from Oyster Worldwide." -- Fiona
"The Oyster Worldwide programme was incredible, from the interviews and pre-departure preparation through to the support of the rep in Nepal and the truly incredible programme and placements. This is a programme where you can truly make a difference and truly immerse yourself in a beautiful country and its culture." -- Chris
"This experience will offer you the adventure and adrenaline you have been looking for while providing an incredible safety net that will always be there." -- Sean
Volunteer placements with Oyster Worldwide start at $1943 for a four-month program. This includes all your accommodation, meals, airport pick up, and 24-hour support both before departure and in-country. It also includes some activities and optional extras.
6. Volunteering at The Love Company Orphanage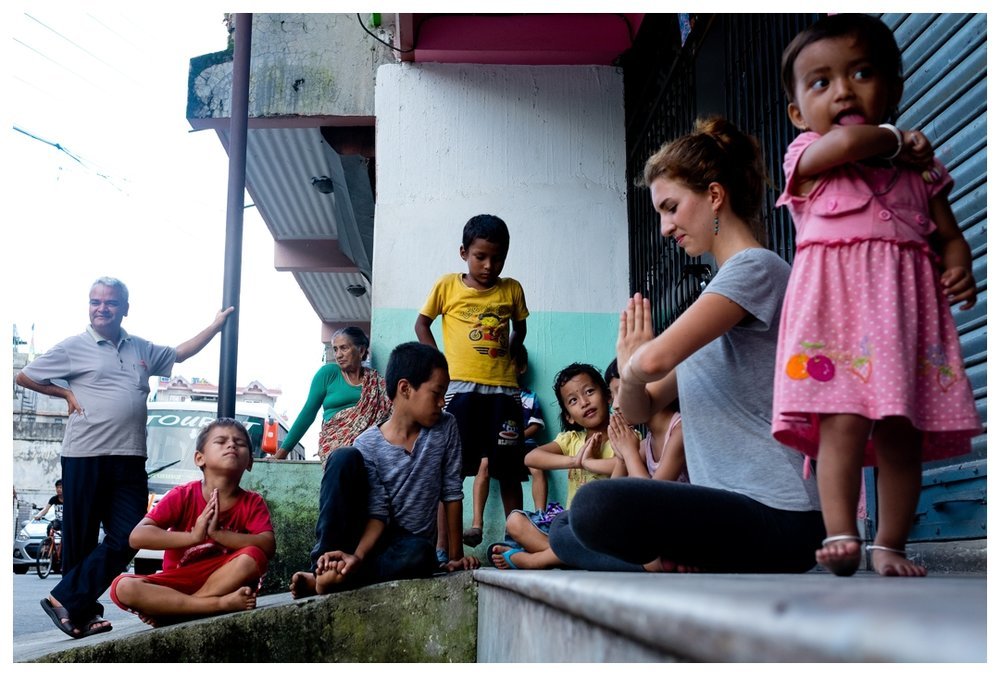 The Love Company Orphanage offer a variety of volunteer placements around Pokhara including volunteering at an orphanage, volunteering in a community school in a local village, and volunteering at a local clinic. Volunteers teach the local kids basic English, math, science, and creative subjects such as art, a well as organizing fun activities and helping the children at the orphanage with their homework and to get ready for school.
Volunteers rated The Love Company Orphanage highly all round. They loved Krishna, the volunteer coordinator and founder of the orphanage, and found their experiences to be fulfilling and insightful, feeling like they were really able to make a difference by helping the children at the orphanage, especially with their studies.
"In spite of their prior situations, they are extremely happy healthy children now and it is an honor to be with them. Krishna the coordinator is very great to work with. He founded this orphanage and runs it very well." -- Almee
"The kids at the orphanage were a real pleasure to be around… This journey for me was awesome and I would like to go back again." -- Dee
Program fees to volunteer with The Love Company Orphanage start at $210/week. This includes airport pick up, a night in a hotel upon arrival, transport to Pokhara, a day trip sightseeing around the local villages, accommodation, and food.
7. The Mountain Volunteer: Her Farm, Growing Hope in the Himalayas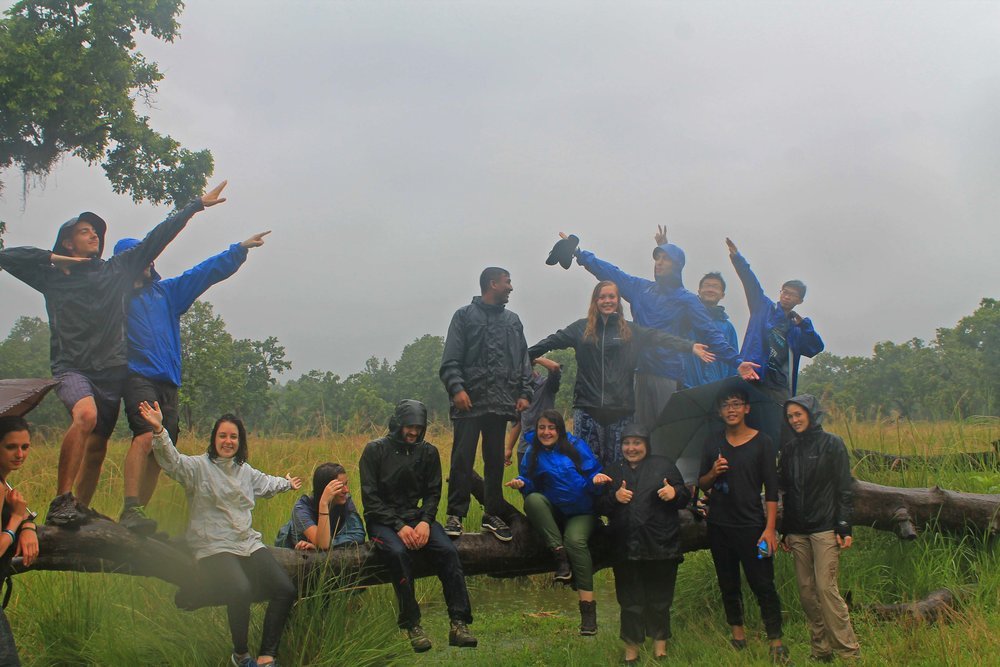 Her Farm is an organic farm 2 hours outside of the capital, Kathmandu, which is run by and operated for women. It is a refuge for women from all over the country, and an opportunity for people to learn new skills, and for women to feel empowered working in a different environment. They also have a before and after-school program at the farm, where you can help teach English to the local children.
There a variety of reasons why volunteers loved working at Her Farm, and it scored high across all the categories, especially fun, safety, and support. Alumni talk about how fulfilling and fun the work is and how much of an impact they were able to make, especially through teaching, and working alongside amazing women in the farm.
"It is difficult to describe adequately in words how wonderful my experience at Her Farm was. The best thing I can say is that I feel blessed to have had the opportunity to participate in truly fulfilling work, and to have found a home and a family on the other side of the world." -- Monica
"This was an experience I never expected to have but that I will never forget. It resonated with me on a deeper level that I can't even describe. I would recommend it for anyone looking to delve deeper inside themselves, learn more than they ever thought they could, and become more themselves than they ever have before." -- Alla
Her Farm charge a basic daily rate for volunteering, which covers airport pick up, an overnight stay in the shared house in Kathmandu, transport to the farm 2-hrs out of the city, accommodation in shared rooms, 24/7 in-country support, internet, and big healthy meals made with food grown on the farm.
Costs to Live & Volunteer in Nepal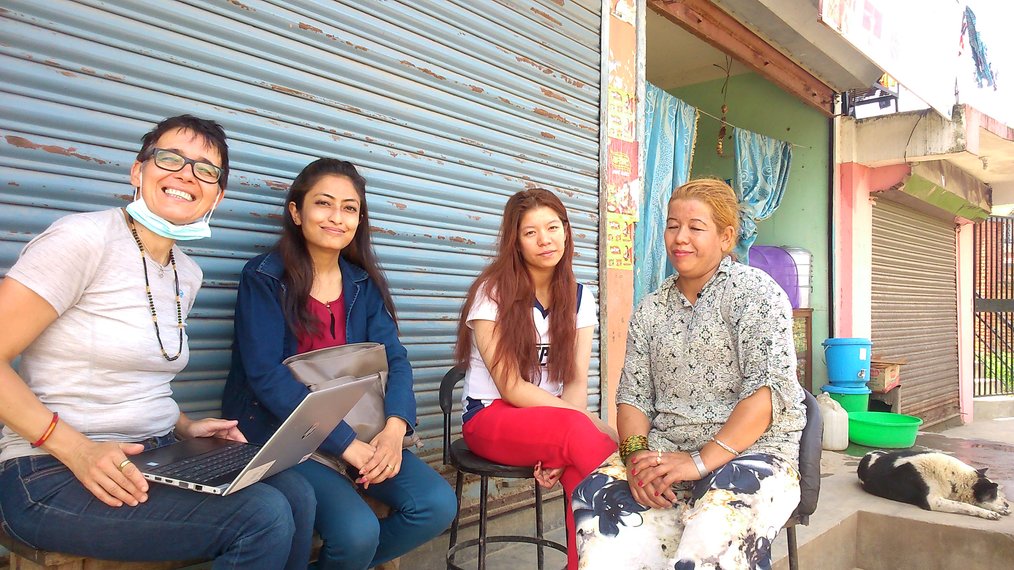 Although the costs for different volunteer programs vary, on average you are looking at a minimum of $200/week. More expensive programs tend to include more, like higher quality accommodation with private rooms, all your meals, and weekend excursions including trips to Pokhara or to Chitwan National Park. Others also include activities like kayaking and trekking. It is worth bearing in mind that when volunteering in Nepal there are certain luxuries like hot showers which can be hard to come by, but the experience more than makes up for it.
Flights
Flight costs vary depending on where you are flying from. Our recommendation is to book as soon as you've secured the dates for your volunteer program so that you can get the best possible deal. If you think you might want to travel afterward bear this in mind before you go and factor in a little extra time for exploring when you book your flights.
Visas
You have to pay for your visa on arrival in Nepal airport, ideally in U.S. dollars. A single entry visa valid for either 15, 30, or 90 days costs $25, $40, or $100 respectively. You can pay $20 extra for multiple-entry but you might have to go to the Central Immigration Office in Kathmandu to get it added on. This is also where you apply for visa extensions. It costs $50 for an extra 30 days. You can stay for a maximum of 5 months in any calendar year.
Travel Insurance
Most volunteer programs will ask to see proof of travel insurance before you arrive in Nepal. Depending on what type of volunteering you are doing, you may need to up your policy to ensure you are fully covered. You will want to be covered for flights and baggage, along with medical, cancellation, and any other unexpected costs that may arise. It's always worth taking out travel insurance as soon as you book your flights and your project so you will be able to claim some money back if any unexpected situation does arise.
Living Costs
Although most programs include accommodation and 2 or 3 meals a day, you will have to factor in a weekly allowance for important things like laundry, snacks, sodas, extra food, beers, and transport. We recommend a minimum of $5-$10 a day, although this can be higher in the cities and lower in the rural areas, depending on your preferences and how much is included in the program. It's always worth asking the project coordinator before you go so that you can factor in how much you need to budget for your trip!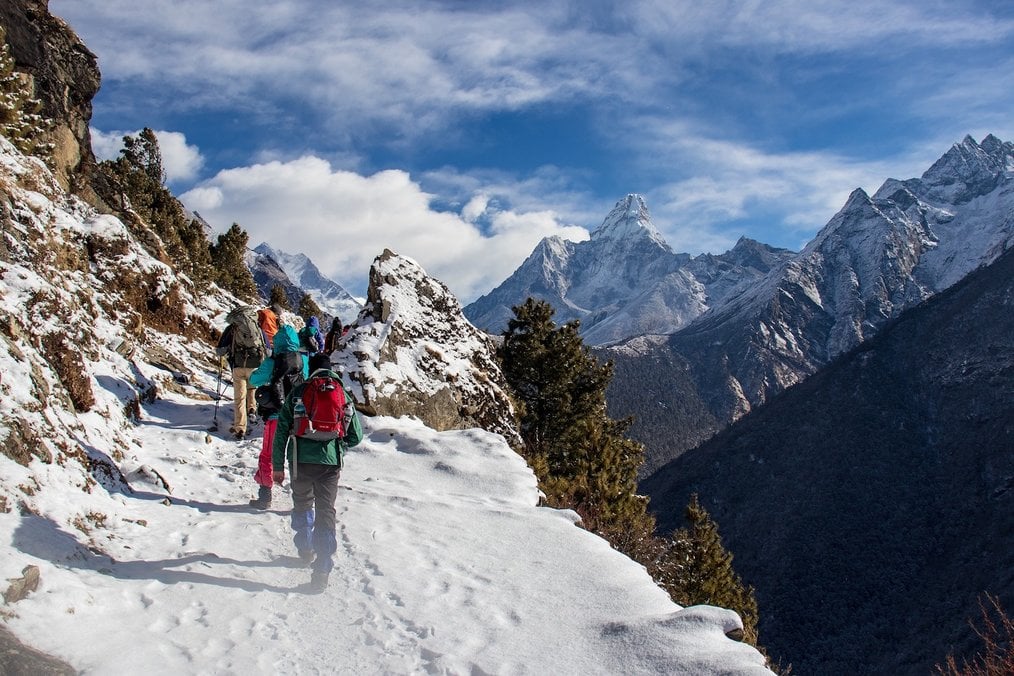 Weekend Trips
The costs for weekend trips around Nepal vary hugely depending on where you want to go and what you want to do. There are a variety of options, including trekking, enjoying a relaxing weekend at the lake in Pokhara, visiting Chitwan for a safari, going whitewater rafting, visiting historic sites around Kathmandu, like Patan and Bhaktapur.
Generally you should budget in at least US$25-50/day for side excursions for accommodation and transport- less if you want to stay in hostels and take local buses and more if you want to take taxis and comfortable tourist buses and stay in hotels- and then add in extra for white water rafting, trekking, safaris and tourist hot-spots. Local food (dal bhat!) is very reasonably priced, but if you want to eat at the nice restaurants in Pokhara and Kathmandu this can add up pretty quickly.
Some organizations can help to put together weekend packages including transport and accommodation and have good connections to get the best deals, so it's always worth asking!
Transport
Buses are very reasonably priced to get around, but you can also choose to fly internally if you don't have much time. There are tourist buses which are slightly more expensive but feature AC and reclining seats. There are also taxis and shared car options available and you can hire a car if there are enough volunteers who want to travel together as well.
It is also possible to hire motorbikes in Pokhara or Kathmandu, but it is worth bearing in mind that the roads are pretty terrible, and the bus and truck drivers don't pay much attention to motorcyclists. If you do want to hire a bike, ensure you have all your paperwork in order, including an international motorbike license and a local license where applicable and make sure your travel insurance covers you for driving.
Trekking
Whether you want to take on Poon Hill over a long weekend or take a month to explore the Annapurna trail, there are extra costs you have to factor in if you want to hit the mountains. These include whether you want to go it solo, pay for a guide, or go on an organized trip, along with your hiking passes, gear, accommodation, and food whilst you are trekking. You should also make sure your insurance covers you for trekking at altitude.
Final Thoughts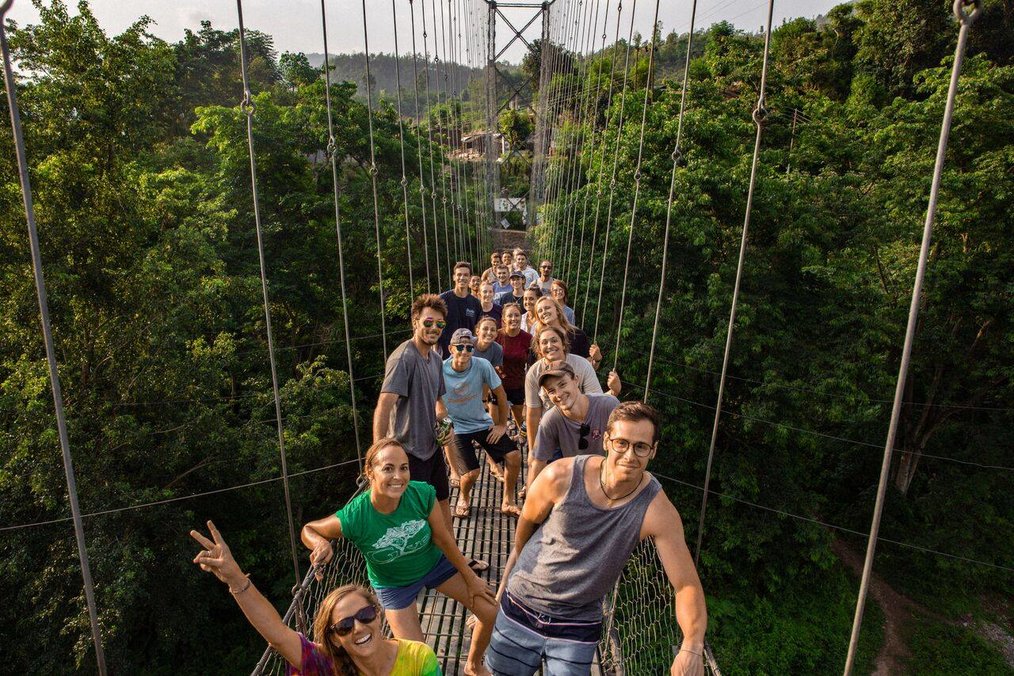 There are many reasons why you might want to volunteer in Nepal, from the amazing natural beauty to the fascinating history, and the incredible people, who will welcome you into their homes with their arms wide and make you instantly feel like you are part of the family. Arguably one of the best countries in the world to be a volunteer, Nepal has a plethora of opportunities to volunteer everywhere from rural mountain villages to the thriving cosmopolitan city of Kathmandu and the relaxed lakeside haven of Pokhara.
With all of our programs offering a fantastic local support network and most including accommodation with a local family or in a volunteer house-share, it won't take long for you to make long-lasting friendships with interesting people from all over the world.
Add into that amazing opportunities to travel around, take part in awesome activities like white-water rafting, and trekking the spectacular Annapurna mountains or even making your way up to Everest Base Camp, and whether you can only spare a week, a month, or even five, we can guarantee you that it won't take long for you to fall in love with this wonderful country!